My Doctor Promised Not to Give Up on Me if I Promised the Same to Her
---
Having a rare and serious disease can be scary enough, but having several makes things even more difficult.
Over the last few years, I've undergone 10 brain surgeries. That doesn't include the couple rounds of bacterial meningitis that took over my body for a while, nor the septic shock I went into only a few months after that.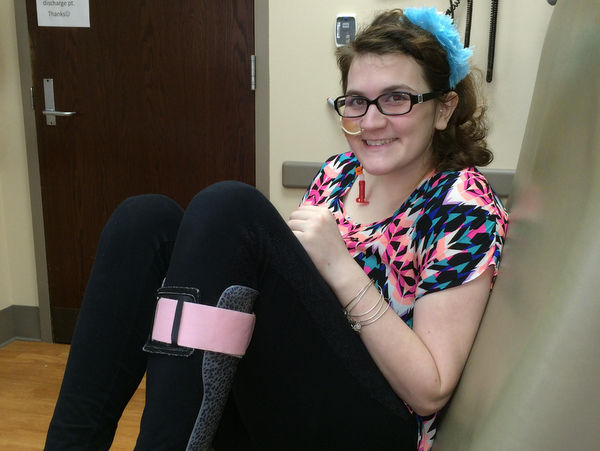 I'm usually pretty optimistic, but after going through brain surgeries about every month and fighting off many infections, the optimistic Elle most people knew got pushed aside. I tried to remain as positive as I could, but I was having a hard time dealing with everything I was going through.
During this ordeal, my family doctor actually decided he would no longer treat me because I was "too complex." So even when I had a simple sinus infection and just needed a round of antibiotics, he would send me to urgent care instead of seeing me personally.
I also had a regular appointment with my neurosurgeon, who wanted to do another brain surgery on me, but he wanted to hold off for a little bit, hoping that my body would have time to heal itself a little.
When I saw my neurosurgeon again, I broke down in his office, which is usually something I never allow myself do. He got down to my eye level, patted my back, told me that we would work through this together and that everything would be OK. He wasn't willing to give up if I wasn't, and that was all I needed to hear. He wasn't going to "throw me out" because I was medically complex. He still wanted to work with me, knowing how rare some of my diseases were. I didn't think any doctor could top that.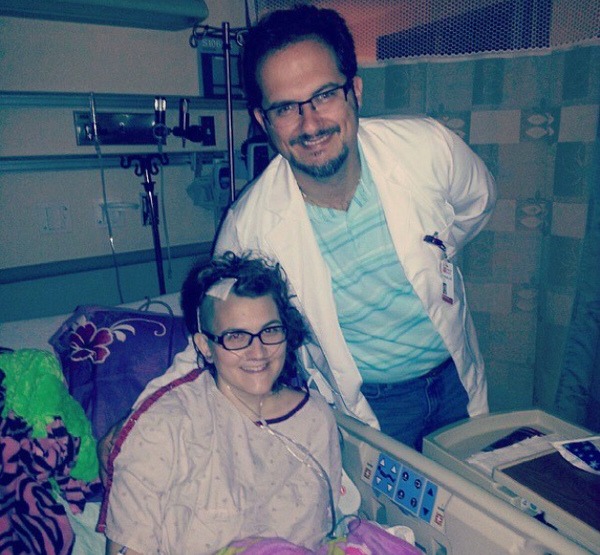 Little did I know that a few weeks later I would meet someone else who would be just as reassuring. After shopping for a new primary care doctor, I finally found one I decided to try, and we had our first appointment.
She didn't worry about the paperwork and sat down with me right away. She just wanted to talk about everything that was going on in my life. She spent about 45 minutes with me, which is a long time for a doctor these days. She was very impressed with how much I knew about all my illnesses, treatments and medications and couldn't believe how much I have gone through at such a young age.
She got down to my eye level and said, "I'm not afraid of a complex case. I promise you I will not leave you and give up on you if you promise the same to me. We will make it through this together. And if you ever need anything, please just say the word, and I promise to do what I can."
She told me she was happy for starting her day off with me and that I made her day. I thought I was supposed to be impressed with her, not the other way around. But it turns out we were both impressed with each other.
I'm happy I finally have an amazing primary care doctor who is ready to fight with me. Now I'm back to the optimistic Elle I once was. I know I'm in the right hands with the right doctors who told me all will be OK.
The Mighty is asking its readers the following: Describe a time you saw your disability, illness and/or disease through the eyes of someone else. If you'd like to participate, please send a blog post to community@themighty.com. Please include a photo for the piece, a photo of yourself and 1-2 sentence bio.
Want to help celebrate the human spirit? Like us on Facebook.
And sign up for what we hope will be your favorite thing to read at night.
Originally published: May 18, 2015