When Your Medically Complex Child Asks 'Why Me?'
---
Most everyone dreads difficult, challenging conversations. This includes conversations in which we have to deliver unpleasant news, discuss a delicate subject, or talk about something that needs to change or has gone wrong.
Most often fear holds us back from having these conversations because outcomes are often unknown or uncomfortable. I have had conversations where facts are clear – it's either black or white – and arriving at a solution and weathering the storm comes right out of a management training manual.
But not all tough conversations lead to easy answers or neatly packaged solutions. This is especially true when dealing with rare disease.
A few years ago, I was driving home after a long and rough physical therapy session for my boys. My older son, Arshaan, 9 at the time, was having a particularly hard time with his body. The pain was off the charts and was savagely shooting down his legs leaving him writhing agonizingly in the backseat. I gripped the steering wheel tightly and prayed the medications would kick in and give him some relief.
We were about 20 minutes from home, but traffic was crawling. It was winter and the skies filled with ominous dark clouds. I steadied myself and turned up the radio in a desperate attempt to drown out our reality.
At 9 years old, my son knew more about Jansen's metaphyseal chondrodysplasia than I ever did growing up. He understood the mechanism of the disease, the gene responsible for it, and the grim fact that Jansen's was an autosomal dominant condition which meant his mom had a 50 percent chance of passing down the gene to him and his brother. My boy could even rattle off its long and complicated name better than most doctors could!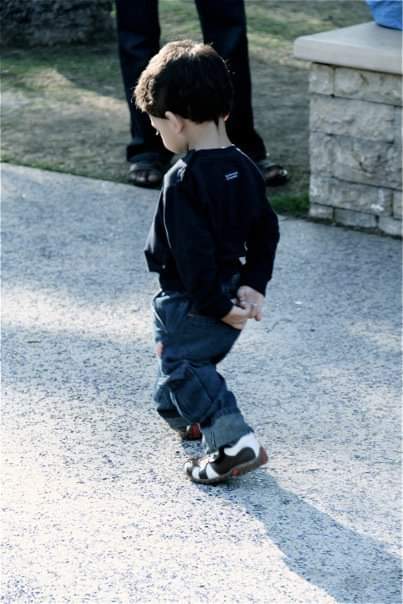 But in all his nine precocious years, he has never once asked, "Why me?" Why did he and his bother win the genetic lottery, inherit his mom's rare disease, and get a debilitating and progressive skeletal condition affecting less than 30 people worldwide? An unforgiving disease that stripped him off a football-and-gym class type childhood and forced him to forever say "I'm OK" with tears in his eyes.
But today the gates burst open. "Why me?" he asked ever so softly.
I panicked. I was not prepared to answer. A tightness gripped my chest, and I felt myself gasping for breath.
"Why me?" He persisted.
Suddenly, the radio, as if privy to our conversation, crackled and spoke of a disciple asking why God had created a blind man.
As if on cue, I could see Arshaan light up in the backseat, his eyes catching mine in the rearview mirror. He listened with rapt attention. I did too.
"Neither this man nor his parents sinned. God has endowed the blind man to see the world in ways others cannot. And through his life and efforts, God's work will be displayed in him."
I caught Arshaan's acknowledgement in the mirror. He smiled to himself and then to me.
It was a moment my little boy was unknowingly searching for but couldn't quite articulate. It was a moment I had knowingly been searching for but dreaded its arrival. And in that amber of a moment, a heaviness lifted for both of us. The great big burden of gene-guilt so heavy and overwhelming turned into a comforting understanding of life's profound and powerful ways.
I smiled too.
Right then, a calm washed over my little fellow and he fell asleep. To this day, I can't be sure if it was the medicine or the moment that brought him peace. Either way, I was thankful.
As both boys tackle their rare disease in a myriad of different ways – some that bring frustration and others that bring triumph, I have come to realize that not all questions have easy answers. In every household on the planet, in every generation, in every era throughout history, people's lives have been a mixture of joys and sorrows, successes and disappointments.
"Why me?" is in fact a very common question to ask. Why you? Why us for that matter? Why anything? Because this moment simply is. Have you ever seen bugs trapped in amber? Well, here we are, in some form of the other, trapped in the amber of the moment.
For some, faith and religion may offer a source of comfort, for others it may be logic and pragmatism. Whatever your path, have those tough conversations with your child as they navigate their rare world.
I have learned that being fully present and authentic during difficult discussions, allows you and your child to explore their need to understand, suspend judgment of how bad things are or could be, and focus on finding comfort in times when "why me?" becomes an aching refrain.
As we go down unknown paths, I have become more prepared. Writing down three good things in my life at the hardest "why me?" moments helps redirect my boys to focus on things that crack a smile. It may not undo the injustice they feel and make things entirely right again, but it does take the edge off the burn just enough for a fell sweep of "I love you" to reaffirm their worth and steady their ship once more.
It is not by sidestepping or fleeing from suffering that we find answers, but rather by our capacity for accepting it, maturing through it and finding meaning even when it is most obscure.
To the parents who carry the guilt of passing down a dreaded gene, treat yourselves with gentle, soothing care. Wrap yourselves in a cloak of self-compassion and then step to help your child deal with what they feel.
Learning that you can't control everything that happens to you, and that it can be destructive to try, can be incredibly liberating for you and your child as you make sense of your rare world, together.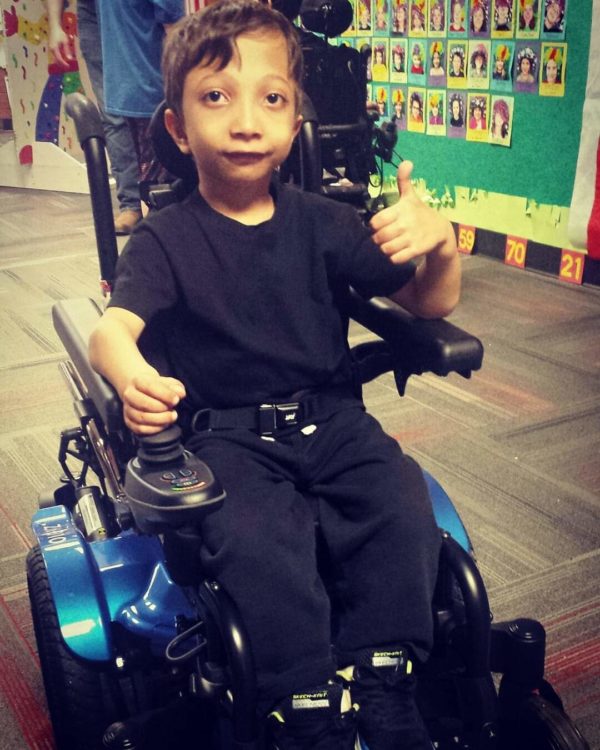 The role of a rare disease parent is often a tiring one, and being optimistic and resilient even at your amber moments will help you sail that ship through even the most difficult conversations with your child.