12 'Unexpected' Ways Telehealth Is Improving Healthcare for Rare Diseases
---
Editor's Note
Join The Mighty's Coronavirus group to connect with other Mighties living through the pandemic. Read the latest updates, share helpful tips, or give and receive virtual support.
The COVID-19 pandemic brought to surface many health-related disparities for underserved populations, including patients and families living with a rare disease. Earlier this year, the National Organization for Rare Disorders (NORD) published a COVID-19 Community Survey Report, detailing the multiple struggles for families and patients: almost 30 percent of respondents lost their jobs due to COVID-19, and close to 20 percent of the respondents were unable to access medications due to shortages or access issues with insurance. It is an understatement to say that COVID-19 increased the already stressful lives of those impacted by rare disease.
However, the community is well-known for its resiliency, and many have also experienced some ease in managing their care, including accessing health-related appointments through telehealth. To understand more about the overall transition to telehealth, The Mighty teamed up with NORD,  a non-profit organization supporting individuals and families facing rare conditions through education, patient advocacy and research, and asked our communities, "What's one unexpected way telehealth has improved your care or your child's care during COVID-19?"
Here's what they had to say:
"Some days, I am in too much pain to get out of bed, and any physical effort is exhausting. For regular follow-ups, telehealth is great, because I can talk to my doctor from home, and I don't have to keep cancelling appointments when I'm physically unable to get there. I'm also in an at-risk group, so using telehealth also means I'm not exposed unnecessarily to COVID-19." – Brandi B.
"Before COVID-19, I wasn't able to see my therapist. Now I get to do telehealth visits with her regularly and improve my mental health." – Danielle P.
"Many of my child's specialists are at a children's hospital three hours away from home. At a minimum, we have to travel there every two to three months for two nights to see multiple doctors and get quarterly prescriptions. COVID-19 made travel and overnight stays impossible. The doctors were able to handle visits via telehealth, and finally used electronic prescribing to send his highly controlled medications to our local pharmacy. This will be allowed long-term, even after COVID-19. We will only have to travel to the children's hospital for in-person visits one to two times a year — unless something changes– while keeping up with our much more frequent telehealth visits. This is a major change for us. My son doesn't handle the travel well, nor the sleeping in hotels. And it's cheaper for medical insurance too, since they have to pay for the travel expenses and hotel and meals." – Lila G.
"It has been wonderful. I have myasthenia gravis, and some days just trying to feed myself and my husband, who had his foot reconstructed and is non-weight bearing, is a challenge. So, being able to see and speak to one of my doctors or my husband's doctors is a life-saver for me. Now, I don't have to drag myself out in the high heat and humidity, drive to my doctor's office, sit in the waiting room while wearing a mask, then sit in another room just so my doctor can renew my blood pressure medication. Video appointments save my energy, not that I have much of it." – Chrissy T.
"On days I don't feel well, I don't have to reschedule because I can do the appointment in my pajamas on my bed." – Kimberly B.
"I no longer having to travel three hours to see a specialist." – Chloe E.
"I have found it easier to access care. I didn't have to worry about the process of leaving the house for an appointment unless I'm extremely unwell." – Jessi H.
"My doctor has been much kinder and calmer over the phone. He's not ranting about his job or threatening to take away my pain medication, so my stress level has gone down." – Elsie G.
"I felt that I had more time to ask questions, and I was more comfortable doing so because I wasn't as anxious without the doctor watching me. It also has made my appointments more accessible; instead of spending more than two hours driving each way to get to my appointment, I can do it from my own home within risking exposure to COVID-19 or any other illnesses." – Kathryne Z.
"I have mitochondrial disease and many other rare diseases, and I'm able to avoid many germs, including COVID-19, because I don't have to visit multiple hospitals." – Kristina K.
"Before COVID19, I wasn't able to see my therapist. Now I get to do telehealth visits with her regularly and improve my mental health." – Danielle P.
"I still have to go into my doctor's office to get injections, but it's been much easier to get the care I need with telehealth. I don't drive right now and I go to therapy an hour away. Now I get to see my therapist regularly without worrying about how I'm going to get down there. When it's safe for me to go back to work, I'll be able to get therapy from my classroom (I'm a teacher) without leaving school early. It forced me to use it when I didn't realize it was so available for me. It makes my life easier!" – Liz T.
What's one unexpected way telehealth has improved your care during COVID-19? Let us know in the comments below.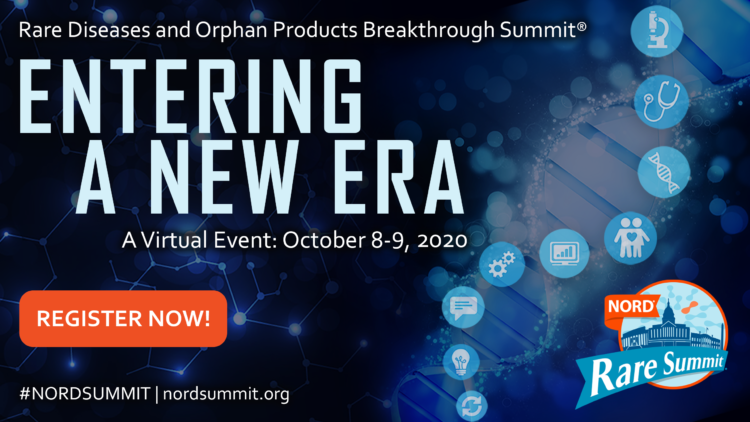 Originally published: September 15, 2020