12 Products People With Raynaud's Syndrome Swear By
---
Editor's Note
We hope the products below, all recommended by our Mighty community members, help you or a loved one in your health journeys. Just so you know, The Mighty may collect a share of sales from the Amazon links on this page. Prices and product availability are accurate as of publication.
Raynaud's phenomenon, which is a common comorbidity for many of those with chronic illness, can be tricky to manage. The condition may be triggered by stress or extreme changes in temperature, causing decreased blood flow to the extremities (most commonly the fingers and toes). This not only causes your skin to change color, but can result in symptoms such as numbness, tingling or pain.
While many people might naturally bundle up to protect their skin in cold weather, for those with Raynaud's, it is much more critical to protect yourself from temperature changes – whether you're going outside in the snow or quickly grabbing something out of the refrigerator.
Dr. Usha Rallapalli, MD, who practices with Southboro Medical Group Family Medicine, says one of the best ways to manage Raynaud's is to avoid cold temperatures and stress. "If you have Raynaud's, it's important to not let the cold cause skin ulcers which can lead to serious conditions like gangrene," she wrote. Dr. Rallapalli recommended dressing in warm, protective layers and wearing mittens or gloves.
To help others reduce pain and keep their blood flowing, we asked our Mighty community to share which products help them manage the symptoms of Raynaud's. Of course, it's always important to talk to your doctor about the best treatment strategies for your unique health situation – but hopefully the following list can spark some helpful ideas.
Here are our community's recommendations.
1. Hand Warmers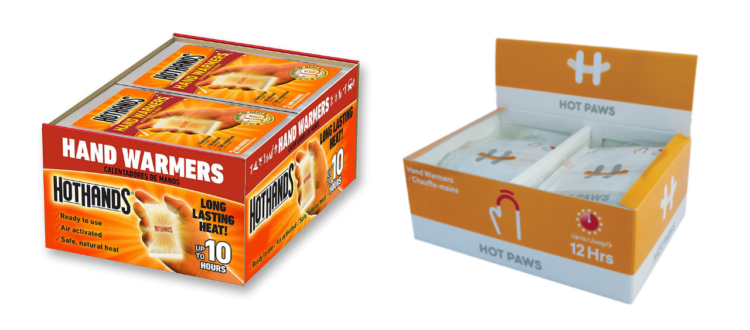 These small, portable heat packs are easy to slip into a glove, pocket or shoe, allowing you to keep your hands and feet toasty while avoiding a Raynaud's flare.
"I keep chemical hand warmers and foot warmers everywhere – in my truck, in my home, in my desk at work. I buy them in bulk from places like tractor/farm supply and outdoor recreation stores in the spring when they go on sale. You can get a whole box of them for 10 bucks. I also have some gloves that have a special pocket for the hand warmer. SmartWool glove liners are light and warm too," Mighty member colinnotjustin told us.
Jennifer King Stumpf added, "I absolutely rely on Little Hotties hand and toe warmers. I couldn't make it through winter without them."
Abigail Robertson recommended HotHands hand warmers and Sheryl Fleming recommended Hot Paws hand warmers.
Buy the HotHands hand warmers above (40 pair) for $28.55 from Amazon. Buy the Hot Paws hand warmers above (24 pair) for CDN$ 30 from Hot Paws Canada.
For more recommendations from our community, check out these 14 portable heating products that can help relieve pain.
2. Compression Socks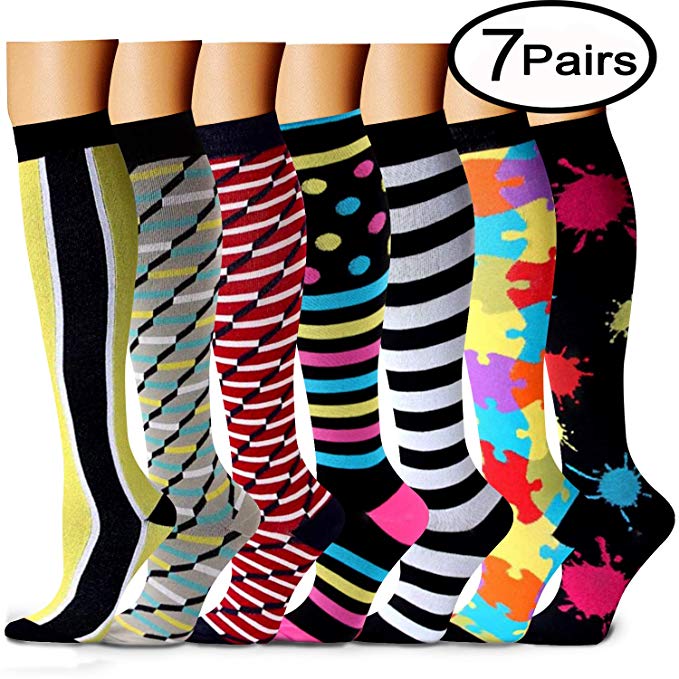 Although compression wear has become popular among athletes for improving circulation and performance, it is also an extremely important tool many of those with various chronic illnesses use to manage their symptoms. While compression can serve a number of purposes, including reducing swelling and preventing blood pooling, its ability to increase blood flow and improve circulation can be especially helpful for those with Raynaud's syndrome.
Wendy Joseph explained, "I wear compression socks, if it is really cold out I put another pair over the top. We don't have hot water at work to warm my hands so I warm up tea or coffee and hold the cup to warm my fingers."
"Compression socks," suggested Abigail Robertson. "They help with blood circulation in my feet."
Buy the compression socks above (7 pair) for $34.99 from Amazon.
For more recommendations from our community, check out these 20 brands of compression wear.
3. Heating Pad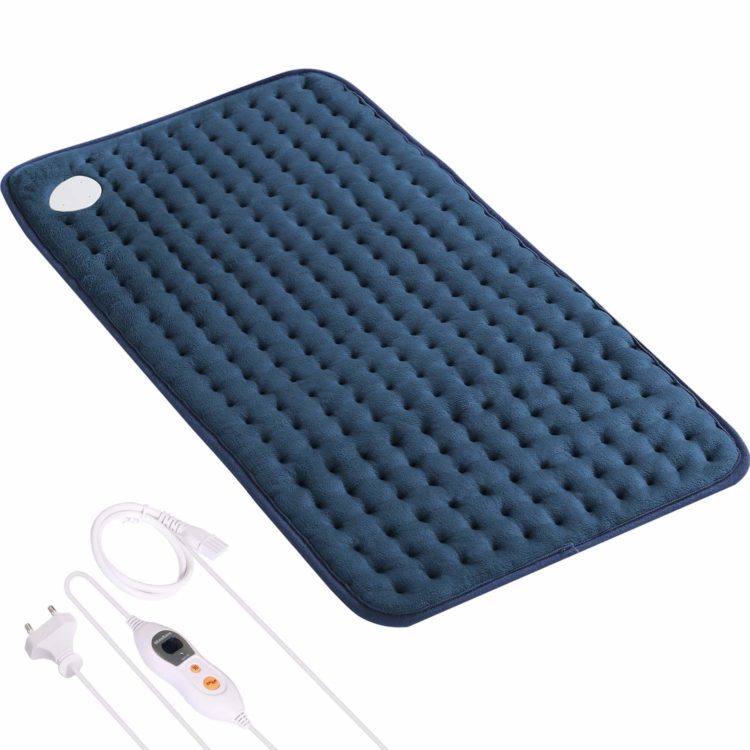 If you're at home or have access to an outlet, a heating pad can help keep you warm, and may even help relieve some of your pain – whether it's brought on by Raynaud's or another chronic pain condition.
Marissa North wrote, "I have to put a heating pad or a hot pan by my feet under the blankets during winter. My toes will lose circulation otherwise. My hands? My fingers just turn black and blue lol teachers used to keep me in during recesses due to it."
Buy the heating pad above for £23.99 from Amazon UK.
For more recommendations from our community, check out these 20 heating products that can help relieve pain.
4. Fingerless Gloves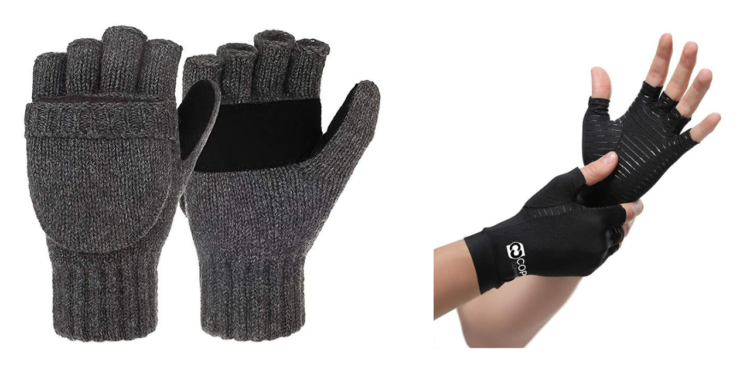 Although Dr. Rallapalli says that mittens are warmer and therefore more helpful than gloves, wearing mittens isn't always practical if you're working, using your phone or doing an activity that requires the dexterity of your fingers. Fingerless gloves may be a good compromise, as they still cover much of your hands without preventing you from doing necessary tasks.
"I wear fingerless gloves all the time. People think it's a quirky fashion statement but really it's just that my hands turn blackish if they get cold and, let's face it, that is creepier than a 30-something rolling around in knitted fingerless gloves up to my elbows when it is 60 degrees out," said Gwendolyn Ann.
Tabitha Hodges recommended, "Fingerless gloves so at least part of my hands are covered while working my desk job."
"Compression gloves," added Sophie Robinson. "They help with Raynaud's and joint pain from fibromyalgia and MCTD. I was skeptical at first but I've been pleasantly surprised by the difference something as cheap and simple as a pair of gloves can make."
Buy the fingerless wool flip gloves/mittens above for $19.99 from Amazon. Buy the fingerless compression gloves above for $21.99 from Amazon.
5. Warm Skin Barrier Cream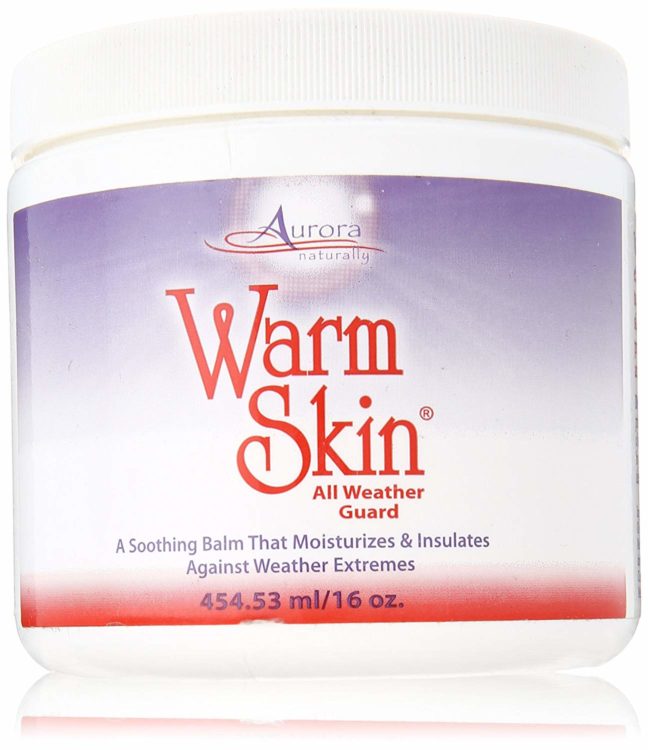 This cream moisturizes the skin and creates an insulating barrier against cold weather. This "barrier" against the cold can help your extremities maintain good blood flow and keep your hands and feet warm.
Buy the barrier cream above for $21.99 from Amazon.
6. Thermal Clothing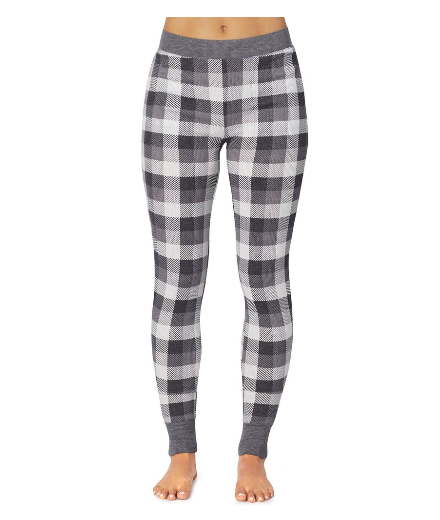 As you're layering up clothes to keep you warm, consider adding some thermal leggings or a thermal undershirt to the mix. Thermal underwear is designed to trap body heat and insulate you against the cold – a necessity for anyone with Raynaud's or cold sensitivity.
Tabitha Hodges suggested, "Cuddl Duds or other thermals I can wear under my regular clothes to hold in the heat. Their socks are amazing!"
Buy the thermal leggings above for $30 from Cuddl Duds.
7. Breo Hand Massager With Heat Compression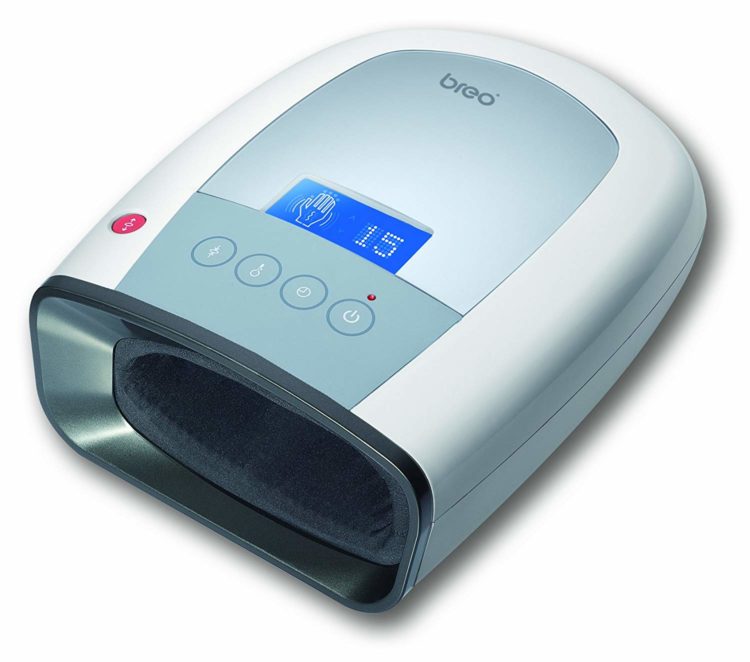 This hand massager uses air pressure, point massage and heat compression and employs a acupressure/reflexology massage. Both massage and acupressure have been known to help with circulation, which may be beneficial in improving blood flow to the hands for those with Raynaud's. And the heat will prevent you from getting cold!
"This Breo hand massager/heater works great. Gives massage and pressure," wrote Ashley Ingersoll.
Buy the hand massager above for $122.80 from Amazon.
8. ABEO Whistler Boots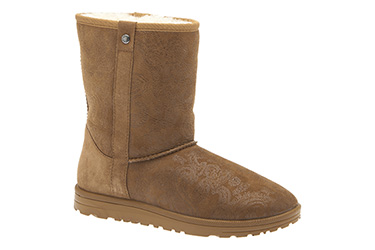 A cozy pair of winter boots that will keep your feet warm is essential for anyone with Raynaud's – especially if you live in the part of the world where temperatures tend to plummet.
"ABEO Whistler boots," wrote Sarah Bauer. "They're very similar to UGGs. I pretty much live in them during winter."
Buy the boots above for $99 from The Walking Company.
For more recommendations from our community, check out these 15 shoe brands to use during winter with chronic pain.
9. Electric Hand Warmers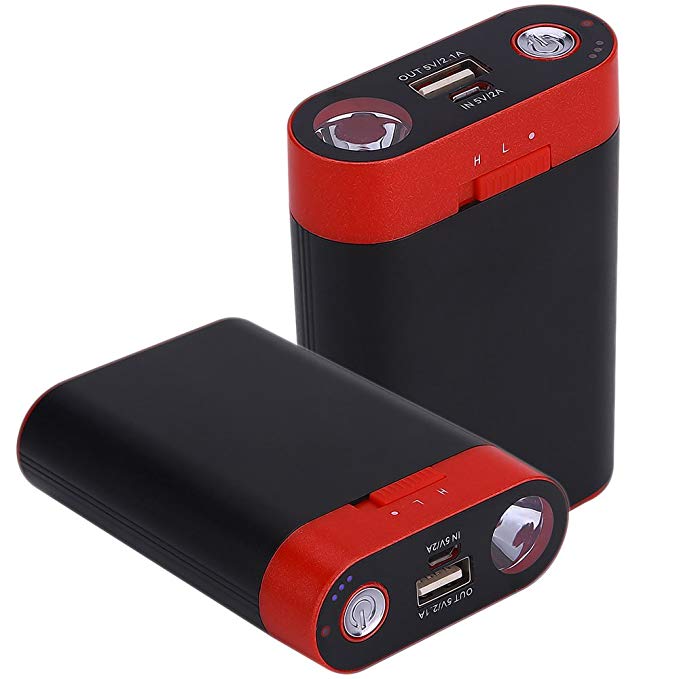 While the hand warmers featured as #1 are certainly a great option, rechargeable electric hand warmers are also an option if you want to go the reusable route. After charging these up, you can pop them in your pocket to warm up your hands on the go.
"Portable electric hand warmers," said Brittany Koch. "Plus, you can put them anywhere like your feet while sitting at a desk at work. Small personal electric heaters are nice too."
Buy the rechargeable hand warmers above for $35.99 from Amazon.
10. Moisture-Wicking Socks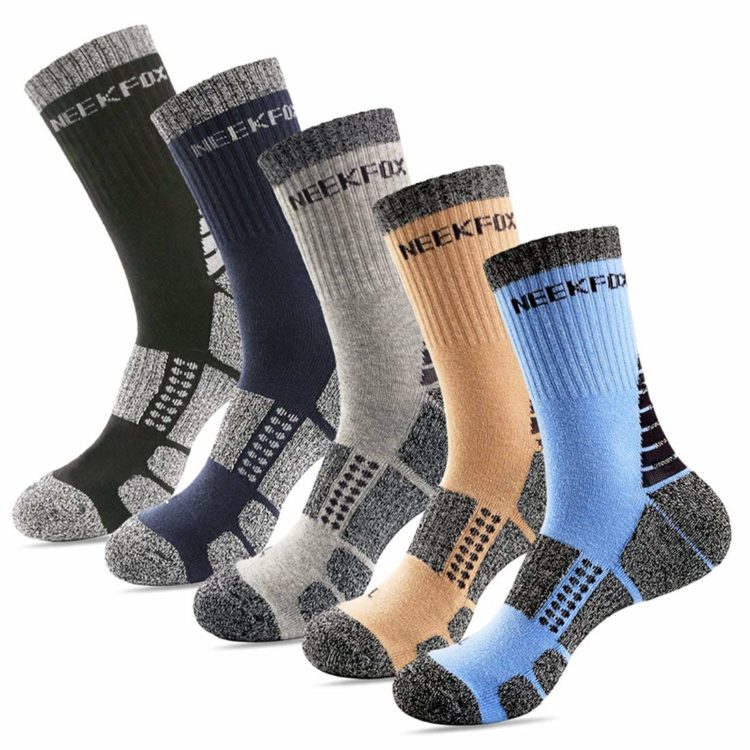 Warm, durable socks are definitely a must – but those with moisture-wicking properties may be especially helpful for those with Raynaud's. Thick socks are great when you're outside in the cold, but if you head into a warmer area for a time, you may find your feet starting to overheat and sweat. The moisture-wicking properties helps clear sweat away to keep you both comfortable and warm.
"When I lived in Nebraska, I struggled with staying warm. I tried the double socks and insulated boots, the problem was when I was outside it was great, but when I came inside I got too warm. If my feet got sweaty, then the wetness made me freezing," Wendy Joseph said. "I found a solution. At sports clothing store I bought socks that are 'moisture wick.' They have waterproof socks, but they are more expensive that the sports performance socks."
Buy the moisture-wicking socks above (5 pair) for $24.99 from Amazon.
11. Steering Wheel Cover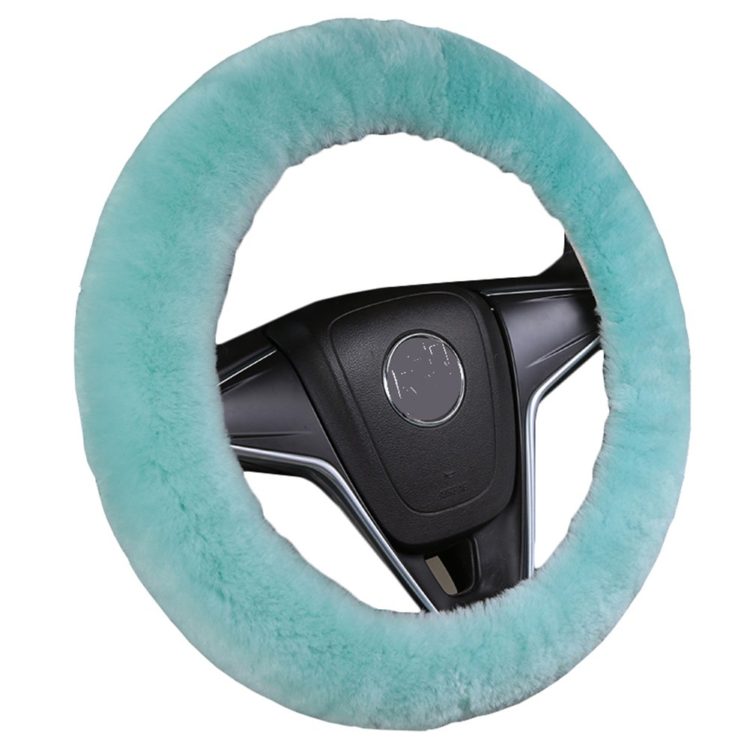 If your steering wheel tends to get extremely hot or cold, depending on the season, it's important to protect your hands as you prepare to drive. A steering wheel cover can remain a relatively neutral temperature to help you avoid triggering your Raynaud's.
Buy the steering wheel cover above for $15.99 from Amazon.
12. Heated Blanket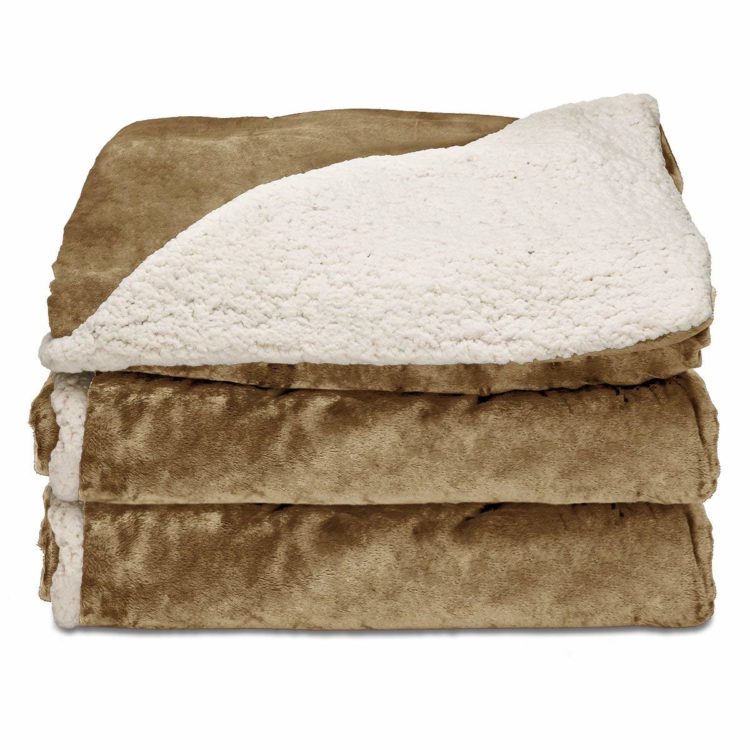 Heating pads are wonderful and blankets are beyond comforting – so it can't get much better than combining them as a heated blanket, right? It's the perfect way to stay warm and cozy and keep that blood flowing in your hands and feet.
"My electric blanket is sheer heaven," wrote Stephanie Schultz. "Also thick socks."
"My heated blanket! I put in on top of my covers and let it warm them up before I go to sleep. I fall asleep so much easier when I'm not freezing from Raynaud's!" Anna Elizabeth Kerstiens said. "Please note that you should turn off the heated blanket before you actually go to sleep."
Buy the heated throw blanket above for $59.99 from Amazon.
For more recommendations from our community, check out these 13 cozy blankets.
Originally published: December 4, 2018