Please Wash Your Hands Year-Round — Not 'Just' Because of the Coronavirus
---
Editor's Note
If you have lost a child, the following post could be potentially triggering. You can contact the Crisis Text Line by texting "START" to 741741.
Does the thought of a fever, runny nose and/or congestion scare the bejeezus out of you? How about the coronavirus? If so, you're not alone. Join the club.
According to the World Health Organization (WHO), coronaviruses are a family of illnesses ranging from the common cold to more serious illnesses like Severe Acute Respiratory Syndrome (SARS-CoV).
Early signs of COVID infection are the same as other cold-like illnesses:
Dry cough
Fever
Shortness of breath
Severe symptoms may include weakness, lethargy and GI issues.
A novel coronavirus (which we've been hearing about in the news) is a new strain of coronavirus that hasn't been identified before. So far, the new strain of coronavirus has 60 total confirmed cases in the United States, with six deaths currently reported.
Though so far children appear to be less affected by the coronavirus, as a parent, the outbreak still scares me a lot. And while I'm glad to see so many individuals and news outlets sharing information about how hand-washing can prevent the spread of viruses, I wish this was something people were aware of all year long. Here's why. 
In 2016, I cradled my young son Benjamin as his heart stopped beating. He was not yet 4 years old, but had lived with a chronic respiratory illnesses for the last year and a half of his life. He was in and out of the hospital regularly, averaging about six days per month.
My babies were just in their first year of preschool and now in contact with germs they hadn't had to contend with before. And every time I saw a runny nose or early cough, I frowned. Because I knew what was coming. More than likely, Benjamin would end up in the pediatric intensive care unit (PICU). I never expected him to die though. I don't think any mom expects that.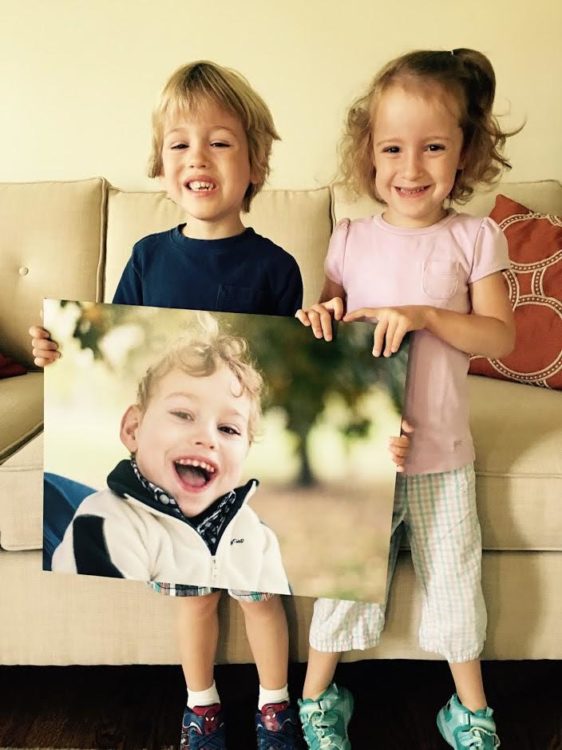 Not surprisingly, losing him has affected how I react and care for his brother and sister. My worry is amplified and my actions are more extreme — even though I know my other two children have stronger immune systems than Benjamin did. Even though I know sore throats and stuffed up noses are all part of the inescapable reality of having school-aged children. Even though I know they will be OK (hopefully), it still scares me and makes me nervous as if I'm anticipating the loss of another child.
According to Columbia University Medical Center pediatrician Edith Bracho-Sanchez, hand-washing can decrease transmission of viruses anywhere from 30 to 50%.
This statistic has particular significance for parents of immunocompromised children. Many children with compromised immune systems, like my son Benjamin had, cannot easily fight off simple infections or viruses. Their immune systems may not be able to fight off serious or even minor illnesses. A standard cough or runny nose for a typical child could easily mean a PICU stay with breathing assistance for another.
Last weekend, my daughter and Benjamin's triplet sister had a high fever of almost 103 for two days. She was lethargic, sleepy and pale with ruddy cheeks. Her eyes were distant. My husband was prepared to make a very familiar late-night trip to the ER while I plugged in numerous searches into Dr. Google trying to figure out the best choice and course of action for her.
Google Search… "7yo, girl, 102.7 fever, when to ER"
Google Search … "7yo, sleepy, girl high fever, ER"
Google Search … "7yo lethargic girl with high fever"
All indicators and information said to stay home and continue doing what we were doing. This doesn't make it easier or ease any minds, especially for a family who has already lost a child to respiratory virus.
We stuck it out, we stayed home, we gave her fluids, we let her sleep. I checked her saturation and temperature periodically throughout the night. We made it through the weekend, and she was back to school on Monday.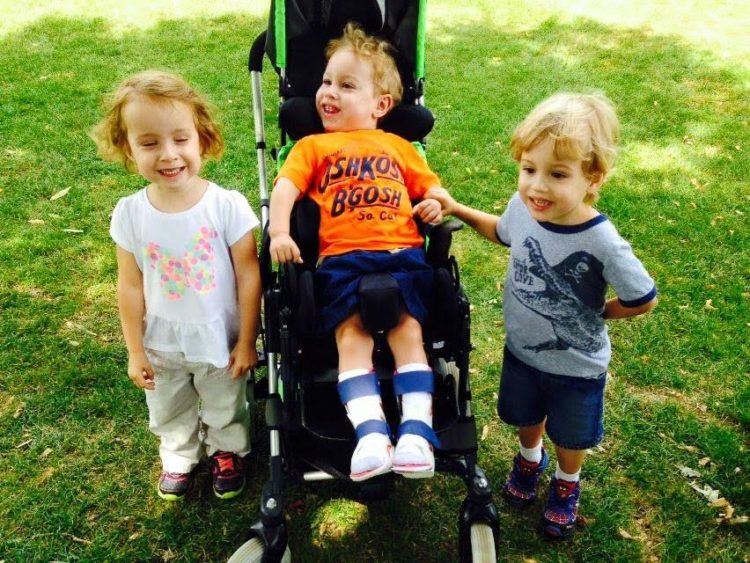 But here it is four days later, and as I'm typing this both are coughing with sniffly noses. Thankfully there is no school today (Friday) and we will stay homebound trying to take it easy and recover. And I may or may not be wiping down all surfaces with bleach.
Children at school are in close quarters. They share desks, book and laptops; they touch each other; they use the same pencils and erasers; they eat together and wrestle at recess. Teaching children proper hand-washing techniques and communicating the importance of it is so critical, especially since this is the number one way to prevent the spread of germs. It can be the difference between life and death for immunocompromised children like my son Benjamin. I urge you, please practice (and teach your children!) diligent hand-washing, not just during an outbreak like the coronavirus — but year-round.
Concerned about coronavirus? Stay safe using the tips from these articles: