11 Things People With Schizophrenia Wish Others Understood
---
Many people with who live with mental illness face stigma at some point. But a study by Indiana University found that this stigma was particularly strong toward people with schizophrenia.
It doesn't stop there: Only around 15 percent of people with schizophrenia in the United States are employed. Approximately 70 percent of people with schizophrenia have experienced some form of discrimination. Only 46 percent of people say they would tell a friend if they were diagnosed with schizophrenia. And out of those people who have schizophrenia, about 50 percent experience a lack of awareness called "anosognosia," meaning they aren't aware they have the illness at all.
Perhaps the most important stat: While only 1 percent of the world's population has schizophrenia, 100 percent of those people deserve respect.
We asked people in our community who live with schizophrenia and related illnesses to tell us one thing they wish others understood.
Here's what they want you to know: 
1. "My mind can be louder than anything else around me." — Misty McPhetridge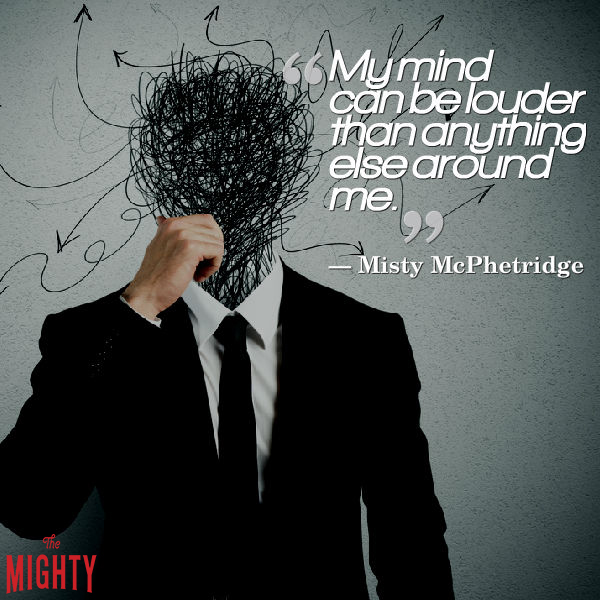 2. "It's not always easy to live with. I have all my life. You don't trust people, and you are always afraid. People don't understand. You need your space sometimes." — Brenda Melville
3. "I am a person who has a chronic disease and that disease happens to be schizoaffective disorder. That's all there is to it. Ask me how I am doing, if I've been taking care of myself, if I'm feeling OK, if I need someone to talk to. Treat me like person because that's what I am. I am not a stereotype." — Syrena Clark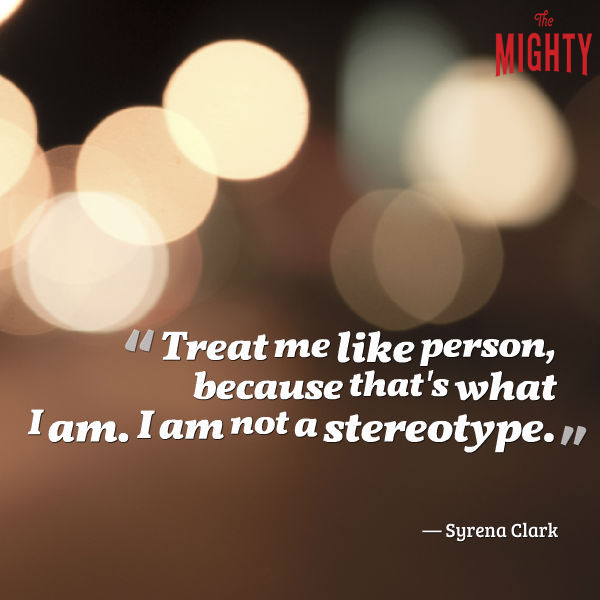 4. "I'm on the recovery path; that means I'll do everything in my power to overcome the obstacles I might face. It only makes me stronger." — Matilde Magro
5. "Hard to name just one… Definitely would like people to realize just because I have schizophrenia doesn't mean I'm not human. Words hurt. That joke about someone hallucinating or being delusional is not acceptable. Your joke = my reality." — Bailey Focken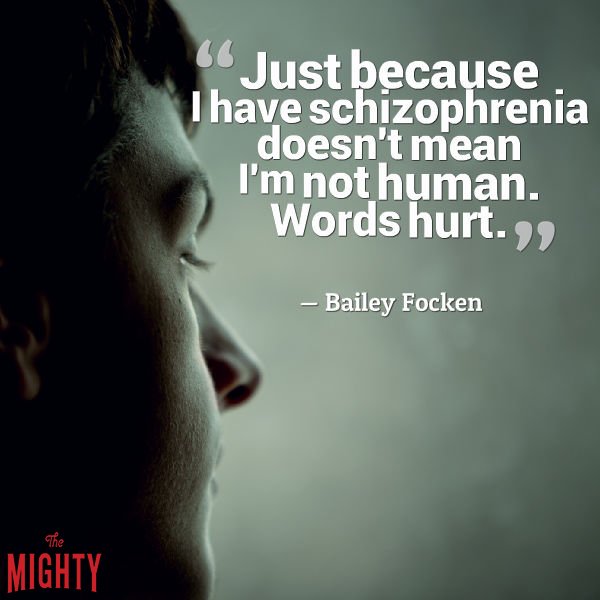 6. "There is so much stigma about schizophrenia that many of us do not tell people in our life — friends, colleagues, even partners and family. Many of us rightfully fear discrimination. We have to go through life with a secret, which means nobody knows what we're going through and can't help or support us when we need it. This means people with schizophrenia are pretty much invisible in positive roles in society. I wish people understood more about schizophrenia and were welcoming of us so we didn't have to hide it and feel scared of people's reactions." — Jeanette Purkis
7. "Mental illness is not a deficit of character; it enhances it. Sure, it takes lots of personal commitment and support, but for those who are able to support loved ones — you have changed a life. I am a person who receives and provides services; it's called lived experience, and my best feature is that I did not get bitter. I could not have done it without the support of my sister." — Christine Wabals
8. "I can be a good employee, wife and mother with this diagnosis." — Lori Allen Bernstein"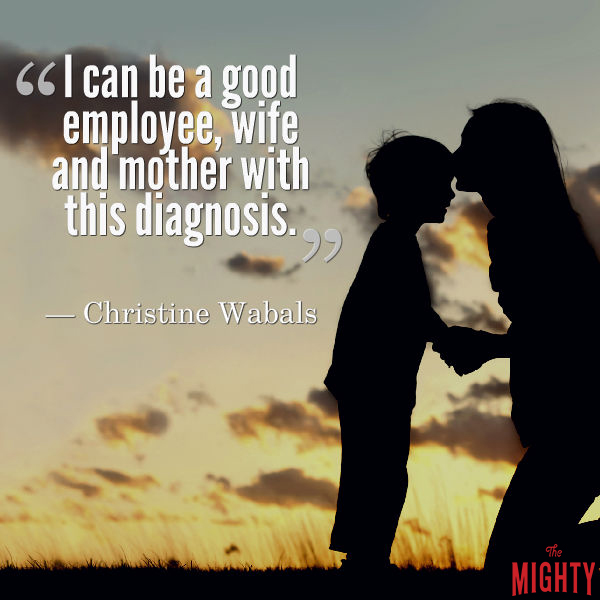 9. "I'm not a danger to anyone but myself occasionally. I'm lonely. I'm hurting. Scared, but not dangerous." — Mary Mahorney
10. "It's not an excuse. The diagnosis is real. I fight every second of the day to keep my grasp on reality. I would change it if I could; I don't want to feel this way, but it's not my choice." — Mary Mahorney
11. "We have more similarities than differences." — Rebecca Chamaa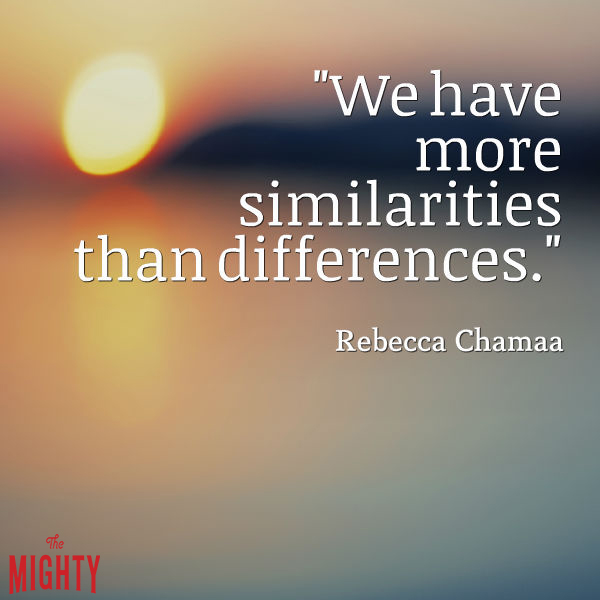 *Answers have been edited and shortened for brevity.
Originally published: March 14, 2016