Michelle Hammer Creates Schizophrenic.NYC Line of Clothing and Art to Benefit People With Schizophrenia
---
Michelle Hammer wants to change the way people from New York City think about mental illness. But, instead of fighting stigma with words or campaigns, she's doing it with designs anyone can wear.
Hammer, who lives with schizophrenia, decided it was time to make a change after encountering a homeless man with schizophrenia on the subway. "I wondered to myself, 'If I didn't have the help from my family, friends and doctor, then I could easily be homeless too,'" Hammer told The Mighty. "I wanted to create something of my own that I could be proud of, and announce to everyone that I live with a mental illness. I wanted to come up with a way to raise awareness for mental illness in New York City, because I don't like how most New Yorkers associate mental illness with homelessness and the word 'crazy.'"
As part of her plan to educate New Yorkers, Hammer created Schizophrenic.NYC, a line of mental-illness-themed clothing, accessories and artwork which donates money to mental health charities such as Fountain House, NYS Health Foundation, MHA-NYC, and the New York chapter of the National Alliance on Mental Illness (NAMI).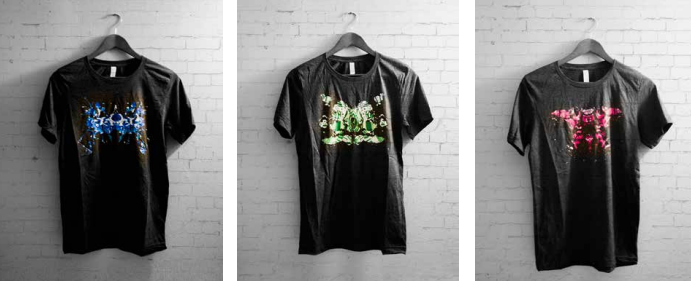 "I focused on NYC because it's the wonderful city where I live," Hammer said. "In fact the statistic in NYC is that one in five New Yorkers have a mental health issue. If it's so common, then why is there so much stigma? The greatest city in the world needs to change the way we look at mental illness."
Schizophrenia, which affects only one percent of the U.S. adult population, is one of the most stigmatized mental health condition. "I wish everyone knew that having schizophrenia doesn't affect your ability to live a completely normal life (with medication)," Hammer said.
For Hammer, schizophrenia manifests through intense conversations with herself and, what she calls "daydreams." "I can sometimes get so lost in a daydream that people have to snap me out of it," she said. "Sometimes I get delusional and, think of entire stories that I believe happened in the past, when in fact they haven't."
Schizophrenic.NYC's designs take from Hammer's experience of living with the condition. One of the first designs Hammer launched was a print of a vibrant Rorschach test. "When the unmedicated person with schizophrenia looks at a basic regular Rorschach test they see it with a whole different perspective," she explained. "By redesigning the test with new colors and patterns, now everyone looks at the test with a whole new perspective."
Other items feature text-based designs including "DON'T BE PARANOID YOU LOOK GREAT" and "IT'S NOT A DELUSION YOU ARE INCREDIBLE."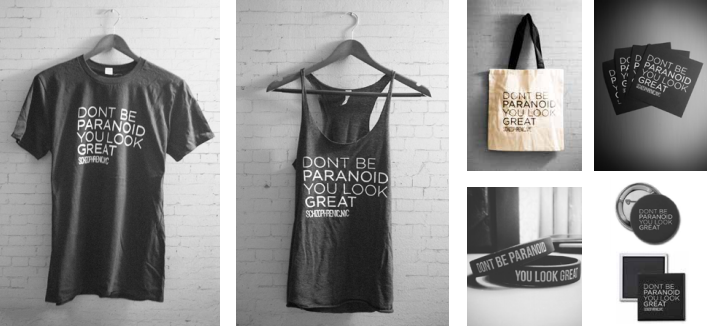 "I have gotten great feedback so far," Hammer said. "I've gotten great feedback on social media from people who are inspired by my openness to discuss my schizophrenia. I've also had close friends of mine reach out to me and tell me their own personal struggles with mental health issues. I feel great when people feel like they can talk to me because I am so open about my struggles. I think that's great because it lets people realize they are not alone, and neither am I."
Right now, Schizophrenic.NYC is focused on challenging stigma in New York City; however, Hammer hasn't ruled out expanding to more areas. "I do think about going national and would love to," she said. "But that is something I plan for in the future. Right now I'm keeping it local." While there might not be Schizophrenic.NYC shops around the country, all items are available for order online and can be shipped anywhere in the U.S.
Originally published: October 19, 2016