How Miracle Flights Helped Abby Become Much More Than a Typical Teen
---
Sassy, sarcastic and full of laughs. Loves to drive, has a babysitting job, plays the flute in the high school band.  Junior in high school who attends church, plays tennis and lives life to the fullest…
That's how you would describe a typical teen. That's how you would describe Abby. A 16-year-old girl, living life in Colorado, planning for high school graduation next year and visiting to local colleges.
With 27 surgeries under her belt, Abby has seen more doctors' offices and hospital rooms than most people do in their lifetime.
All from a scoliosis diagnosis.
When you hear the term "scoliosis," you might not think of it as a condition that can cause extraordinary pain or strongly impact the quality of life of the individual. It's just a curve in your spine… right? Nothing too bad, maybe you wear a brace and it stops curving or straightens up. But this isn't always the case.
Abby was diagnosed with congenital scoliosis, meaning she had fused or deformed vertebrae in the thoracic region of her spine. This is not your typical scoliosis. This was a fatal diagnosis when she was born. This type of scoliosis has twists and turns of the spine that in turn pull on the ribs, causing interference with heart and lung development.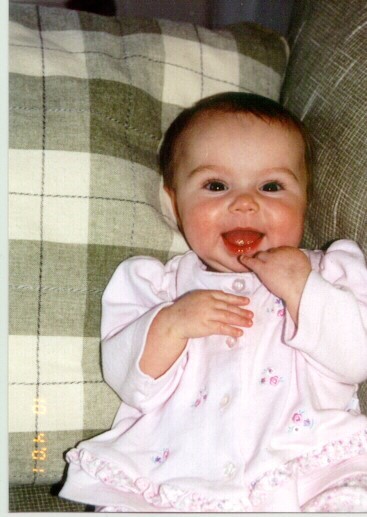 With this devastating diagnosis came the recommendation from doctors to fuse her spine when she was only 9 months of age. While this was a generally recognized plan of treatment, it wouldn't allow Abby to survive into her teenage years.
Sixteen years ago, Abby's parents embarked on the journey of their lives — The journey to search for hope for their daughter. They weren't satisfied with the idea of only having Abby in their lives for a few years, and set out armed with love and hope in search of new medical treatments that would extend their daughter's life.
This journey brought them to San Antonio, Texas and eventually Seattle Children's Hospital where the experimental procedure called VEPTR (Vertical Expandable Prosthetic Titanium Rib) was taking place. This was the hope Abby's family was searching for, the possibility of a future for their young daughter.
Abby was enrolled in this program, which involved placing titanium rods/ribs to provide spinal support and provide space for the heart and lungs to grow and develop. Once inserted, they would need to be surgically expanded every four to six months. Their family of six buckled down and prepared for the long road ahead.
The road was indeed long, paved with insurance appeals, travels across the country for surgeries and months and months of recovery.
All this time, 16 years enduring 27 surgeries on her back, Abby and her family have remained steadfast. Abby is enjoying her life as a typical teenager. She is doing all the things a typical teenager does, and doing them well. She is so much more than a typical teen — she is a survivor, a warrior and a champion for all teens who spend more days than they should in a hospital.
Abby will always have challenges related to her scoliosis, but she keeps going and does what she can when she can to keep living life to the fullest.

Abby was diagnosed with congenital scoliosis, thoracic dysplasia and respiratory insufficiency. She has traveled multiple times to Seattle Children's Hospital for various back surgeries. Miracle Flights has provided free commercial airfare for seven of her flights. Her mother inspired this article with her positive outlook on life, their medical journey and hope for Abby's future. Find out more about Miracle Flights and how to request air travel.