Why I'm Not Afraid to Show Off My Scoliosis 'Hump'
---
Being that it is Scoliosis Awareness Month, I figure this is a proper topic to write about: the insecurity hump. At least that is what I refer to it as. Since each person with scoliosis is different, every curve is different and everyone twists to a different direction. I have a hump.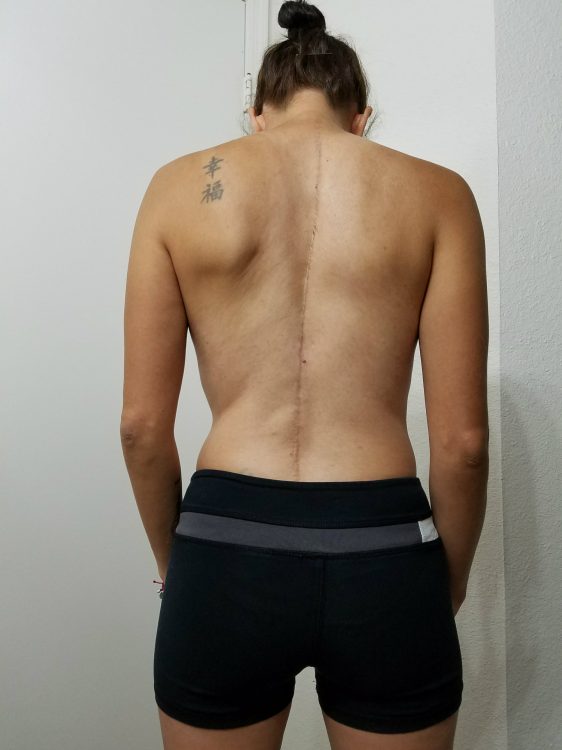 When my scoliosis really flared up, my hump started to show and I was very insecure about it. I always felt like everyone would stare at it and were judging me and making fun of me. Growing up and going through my teen years with it…you can probably imagine it was tough as a girl. So I was very self-conscious growing up into adulthood.
But then I realized my scoliosis wasn't going anywhere and I wasn't going to let it beat me. I decided to take charge and embrace the beauty of the curves it brings. I stopped hiding behind it, and started to show it. I ended up raising awareness and helping others be brave as well and show their curves in their scoliosis journey.
Scoliosis is a lifelong battle and rather than letting it beat me, I fight it and win almost every day. I show my hump, my scar, my body's imperfections and no one cares. In fact, some tell me how beautiful I am or how my bravery inspired them. And that is how it should be. There is no reason to hide behind any imperfections – show them. Because no one in this world is perfect. No matter how they make it seem like they are. Show that you are perfectly imperfect.
We want to hear your story. Become a Mighty contributor here.