How This Tattoo Artist Is Helping People Move on From Self-Harm
---
Although some get tattoos to remember, Brian Finn, from Toledo, Ohio, is giving people tattoos as an opportunity to begin again.
In a small blurb in the Toledo City Paper , he made a call for people who have scars inflicted by domestic violence, human trafficking or self-injury, offering to give them a tattoo as a chance to "reclaim that painful space on their body."
He's doing it for free.
"It was simply something I could do that would affect people in a positive way," Finn told The Mighty in an email. "A lot of people I talked to couldn't afford a coverup, so I figured I would take up some time on a day off to help."
Maddie Keating, 20-year-old who has scars from self-harm, reached out to Finn after seeing his blurb in the paper, NPR reported. Although she hadn't hurt herself in years and wasn't ashamed of her scars, they were a reminder of a dark time in her life.
Now, those scars are covered with a rose.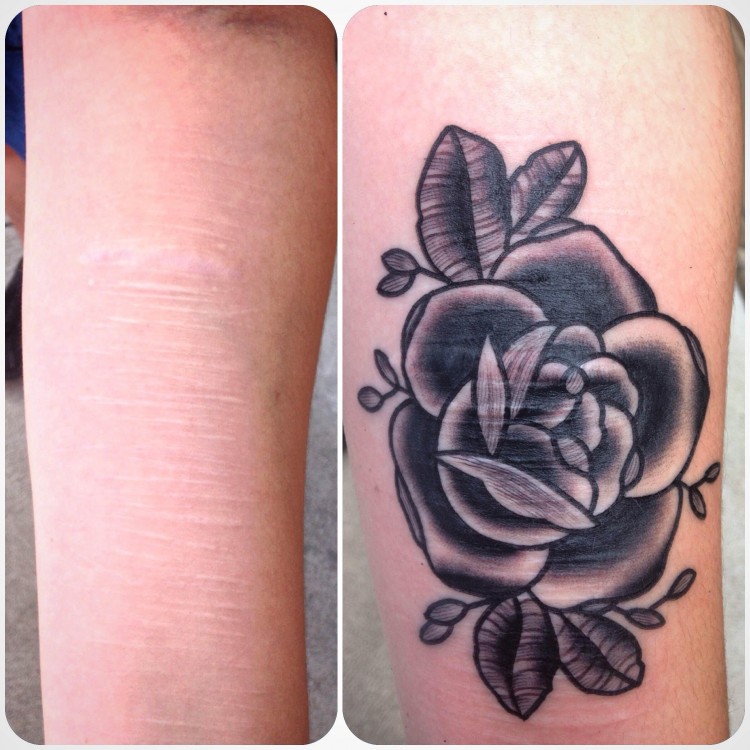 "It's gorgeous. And to think that I used to look at my arm and think, 'Wow, that's so sad that I was so sad,' and now I get to have this beautiful rose," Keating told NPR. "It felt almost like coming full circle. Out of emotional pain, I brought myself physical pain. And now, I took a little bit of physical pain for something really beautiful."
If you're in the Toledo area and want to get a tattoo of your own, you can reach Brian at brianfinntattoo@gmail.com.
If you or someone you know needs help, see our suicide prevention resources.
If you need support right now, call the Suicide Prevention Lifeline at 1-800-273-8255.
Originally published: March 4, 2016