17 Secrets of People Who Have Self-Harmed
---
Editor's note: If you struggle with self-harm, the following post could be potentially triggering. You can contact the Crisis Text Line by texting "START" to 741-741.
Although the word might draw images of young girls fueled with teenage angst, self-harm affects woman and men of all ages, races and backgrounds. According to Mental Health America, it's estimated that about 2 million people in the United States injure themselves, sometimes as a way to express or deal with emotional pain.
We asked people in our community who've engaged in self-harm what they wish people understood about this often misunderstood and hidden practice. If you or a loved one self-harms, you should know you're not alone, treatment is available and you should never be afraid to reach out for help.
Here's what people who self-harm wish others understood:
1. "I don't do it to get attention, I do it to avoid attention."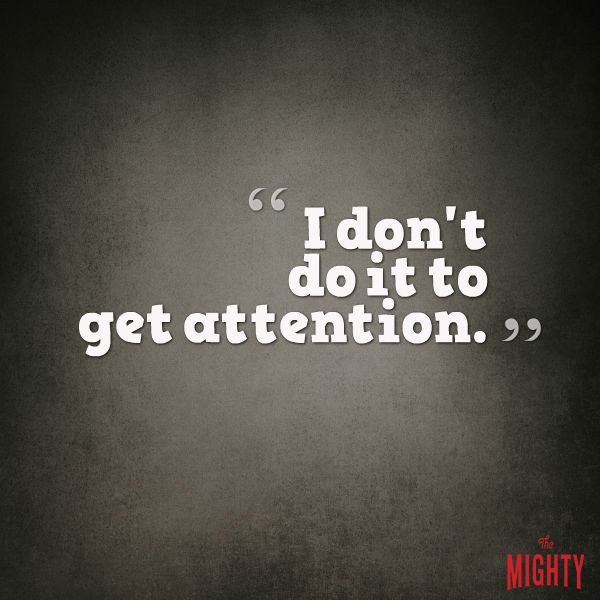 2. "When you're recovering/recovered, the urge to self-harm doesn't just go away. It's not something you just decide to quit one day. Recovery is a continual effort."
3. "I don't do it because I want to. I do it because in that moment I have a terrifying lack of control."
4. "It becomes an addiction."
5. "My history of self-harm doesn't make me weak or 'crazy.'"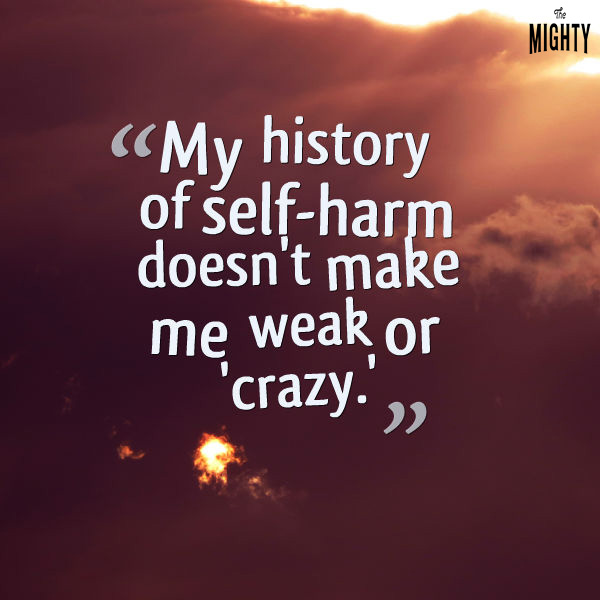 6. "Men self-harm, too. It's not a sign of weakness."
7. "I don't yearn for attention. Actually I'd rather no one knew because then they'd never look at me the same again."
8. "I know harming myself doesn't make sense."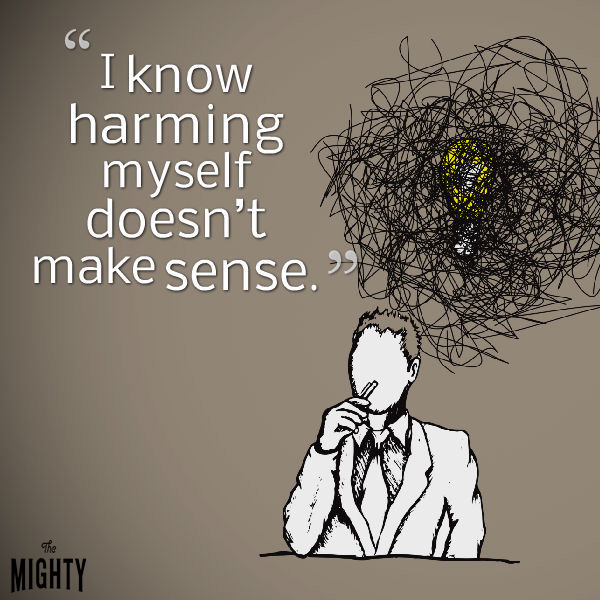 9. "Not all self-harm consists of the stereotypical horizontal razor slashes."
10. "Unless you've been in that moment and had that internal struggle, you can't understand what it's like to feel like you're losing yourself and losing control."
11. "My scars don't define who I am now, but they are a part of my past."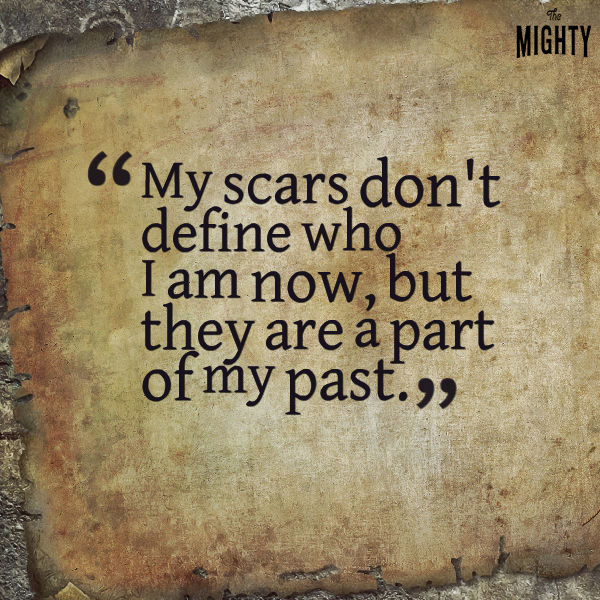 12. "It's not fun. It's not glamourous. It's not just a teenage girl issue."
13. "I don't do it to hurt others."
14. "My self-harm isn't romantic or edgy. It's a result of a lot of mental/emotional suffering."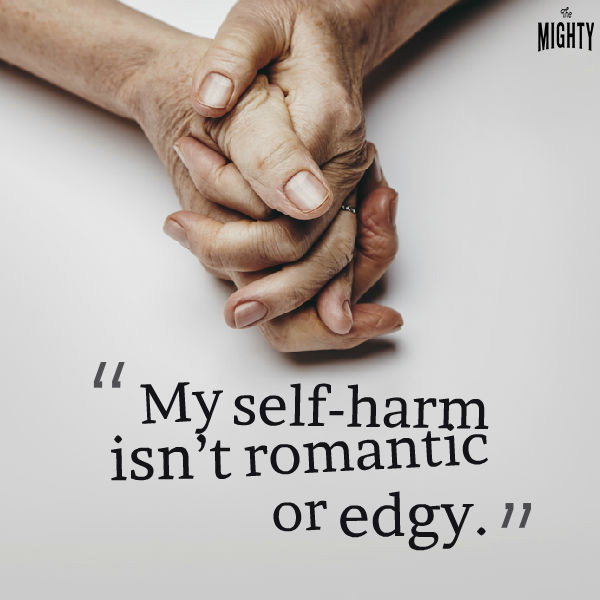 15. "Please don't call me a 'cutter.' I'm more than my coping mechanism."
16. "Self-harm doesn't mean I'm suicidal. It doesn't mean I want to die. If medical professionals understood this, then maybe more people could get help."
17. "I battle the thoughts of self-harm most days, and the scars that you see on the outside represents the scars I carry on the inside."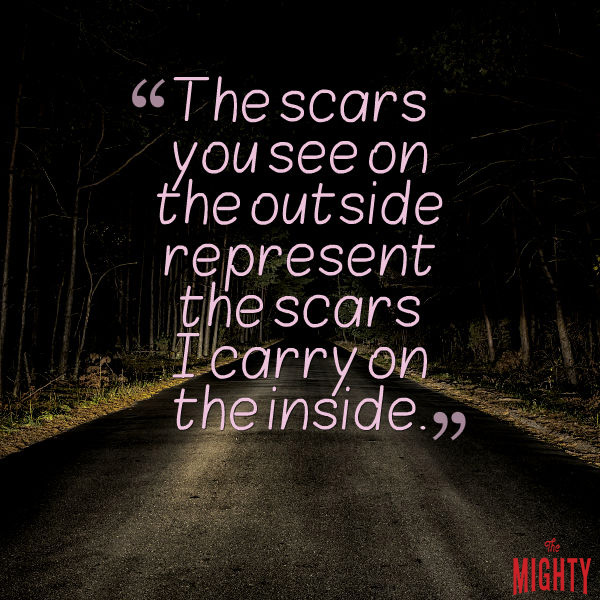 If you or someone you know needs help, see our suicide prevention resources.
If you need support right now, call the Suicide Prevention Lifeline at 1-800-273-8255.
*Answers have been edited and shortened. 
Related: 8 Brutally Honest Reasons I've Stopped Self-Harming
Originally published: January 23, 2016