31 Awesome Gifts for Kids With Sensory Issues
---
Editor's Note
We hope the products below help you or a loved one in your health journeys. Just so you know, The Mighty may collect a share of sales from the affiliate links on this page. As an Amazon associate, we earn from qualifying purchases.
Kids with sensory issues process sights, sounds, smells, tastes, and touch differently than others. Some kids are sensory seekers (their brain needs more input from the senses), while others are easily overwhelmed by certain senses and are sensory avoiders. Kids with sensory issues usually gravitate towards toys and activities that involve touch, textures, calming lights, or activities that help their sense of proprioception.
If you are looking for gift ideas for a child who has sensory issues, we've got you covered. We reached out to our parenting community and asked what gifts they'd recommend for children with sensory issues.
These are their suggestions:
1. Play-Doh
Who doesn't like Play-Doh? You can squish it, mash it, mold it, sculpt it, cut it and create whatever your imagination (and hands) wants.
Our picks: Play-Doh Fun Factory Super Set and Play-Doh 10 Pack.
2. Silly Putty
Another great gift for kids with "busy hands." You can stretch it, knead it, and mold it.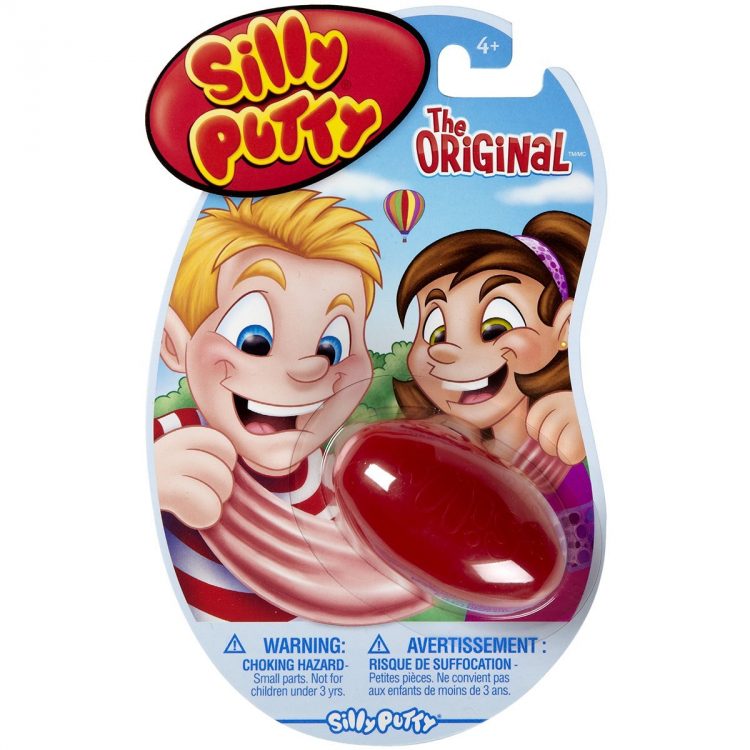 Our pick: Original Silly Putty.
3. Water Beads
You put them in water and they expand. They are bouncy and squishy — create a sensory tray or roll them in your hands.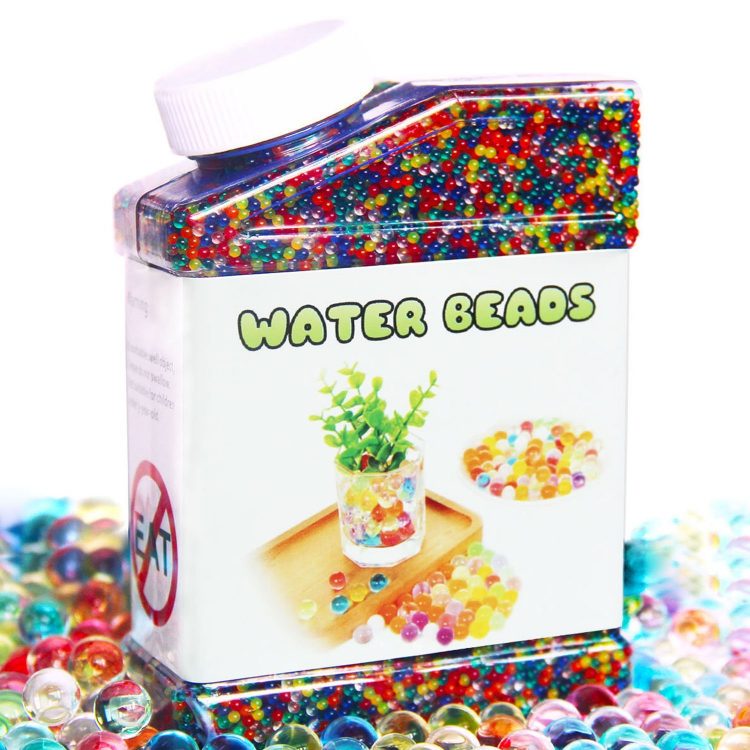 Our picks: 50,000 Rainbow Beads and Dew Drops Water Beads Ocean Explorers Tactile Sensory Kit.
4. Noise-Blocking Headphones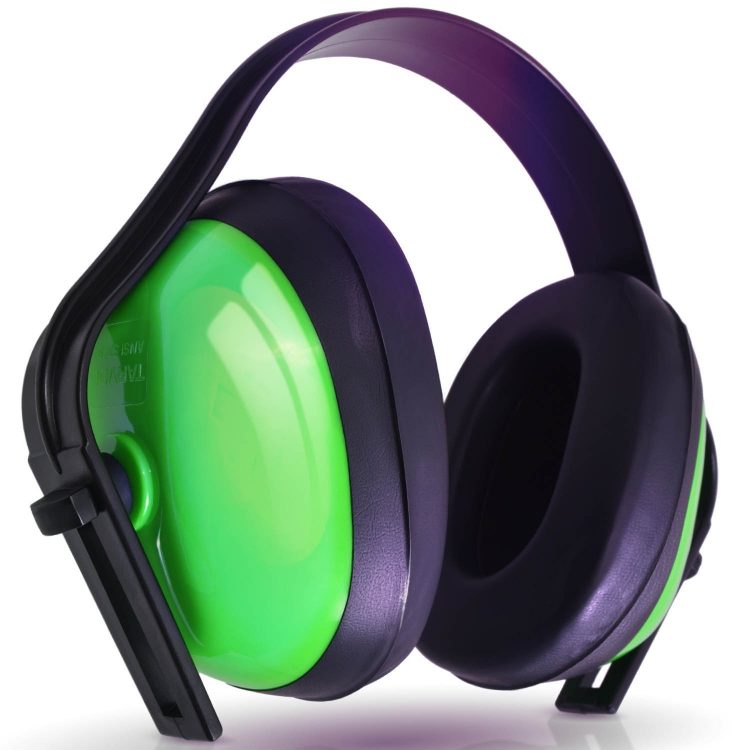 For kids who get overwhelmed by sounds, a good pair of noise-blocking headphones can make a big difference in how they handle certain social situations.
Our picks: Kids Safety Ear Muffs and Adult Size Hearing Protection Ear Muffs. For headphones that can play music, try this list.
5. Kinetic Sand
Great sensory toy without the mess of real sand!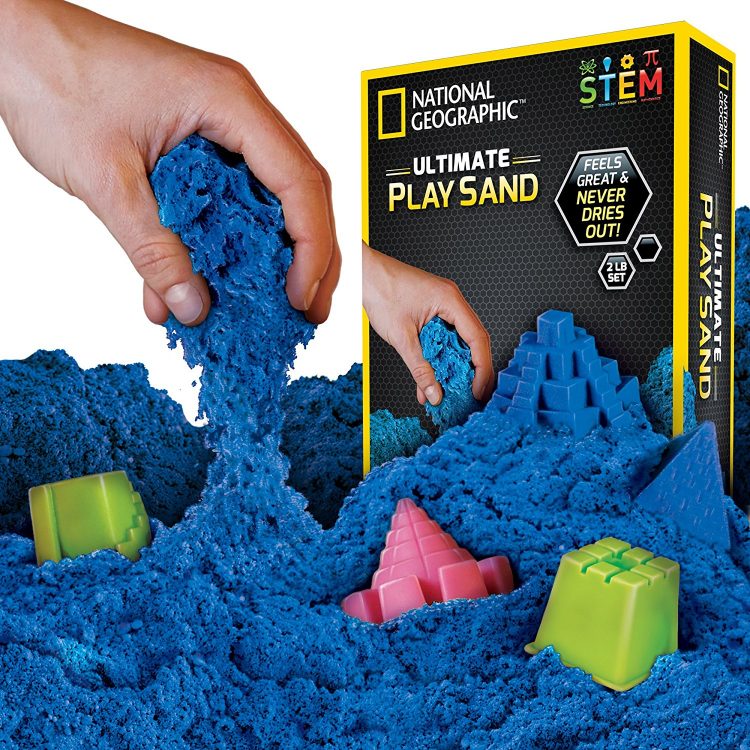 Our picks: National Geographic Play Sand and Kinetic Sand.
6. LEGOs
LEGOs are fun for all ages, but their unique texture makes them a great sensory experience. Not to mention the sky is the limit when it comes to building.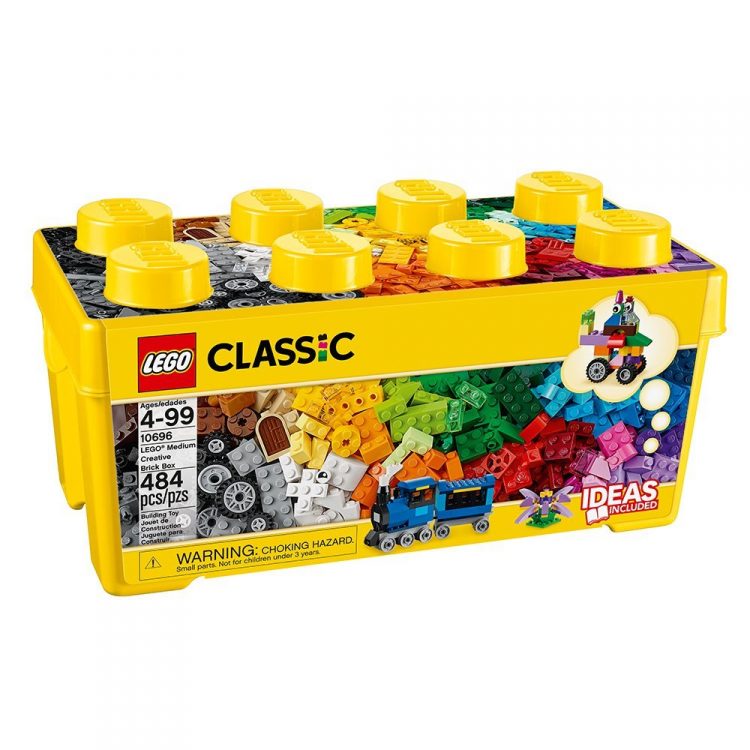 Our pick: LEGO Classic Medium Creative Brick Box.
7. Indoor Tents
For some kids with sensory issues, having a little "cave" helps regulate their sensory experiences, and provides comfort. 
Our picks: Rainbow Playhouse and Castle Playhouse.
8. Bean Bag Chair
For some wiggly bodies, bean bag chairs provide enough sensory input to make them a preferred sitting option. You can plop on them, crash on them, take them inside your tent or move them around the house.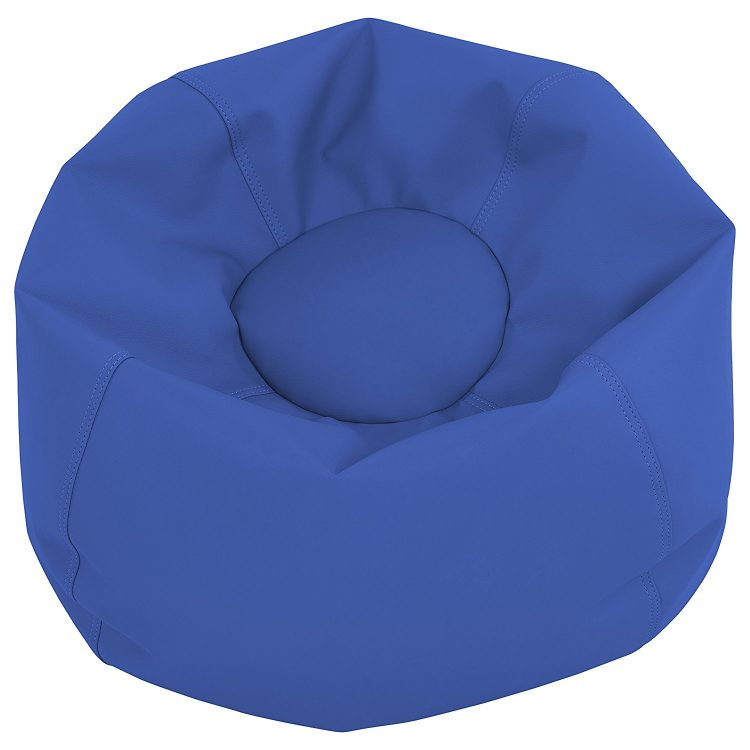 Our picks: Junior Bean Bag Chair and Extra Large Stuff 'n Sit – Stuffed Animal Storage Bean Bag Cover.
9. Indoor Swing
Many children with sensory issues find it calming to swing; it helps them regulate their bodies. Some sensory swings create a feeling of being in a cocoon, while other swings help with proprioception.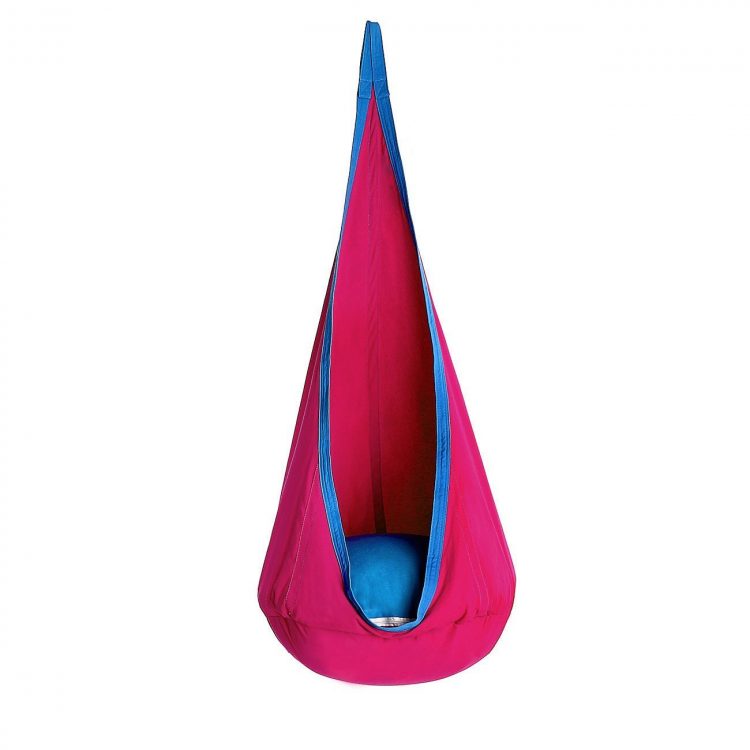 Our picks: OUTREE Kids Pod Swing Seat Hammock and Snuggle Swing.
10. Indoor Trampoline
For those who need to move and bounce to get regulated, an indoor trampoline is a great option.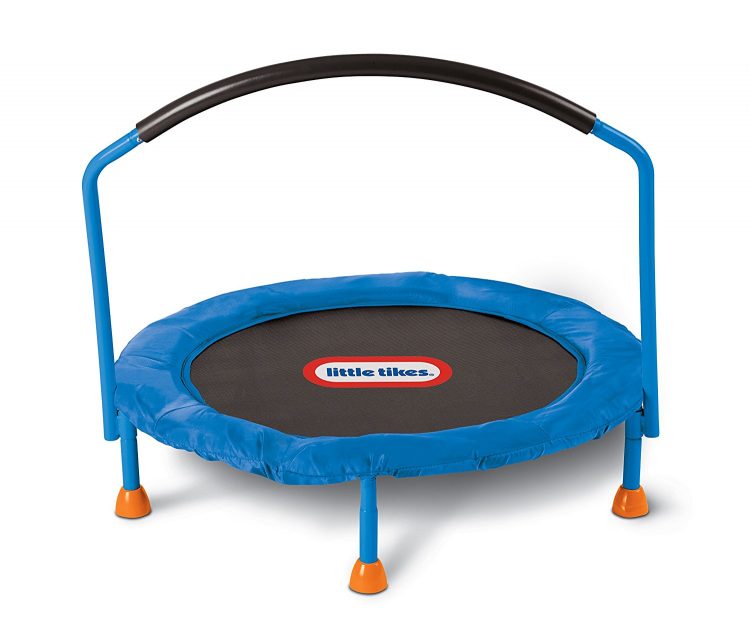 Our picks: Little Tikes trampoline and Skywalker Trampoline with enclosure.
11. Finger Paint
A great sensory experience that encourages creativity!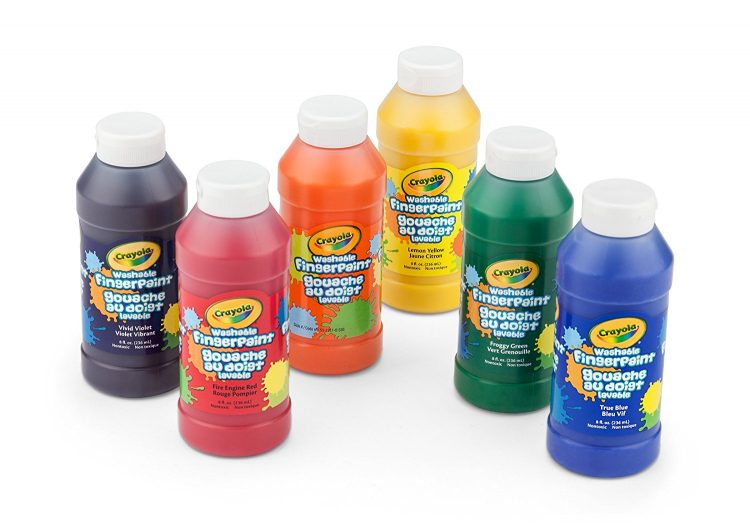 Our picks: Crayola Finger Paints set of 6 and Melissa & Doug Finger Paint Paper Pad.
12. Ocean Light
Turn off the lights and let the mesmerizing lights of the ocean reflected on the ceiling (along with ocean sounds) provide a calming atmosphere.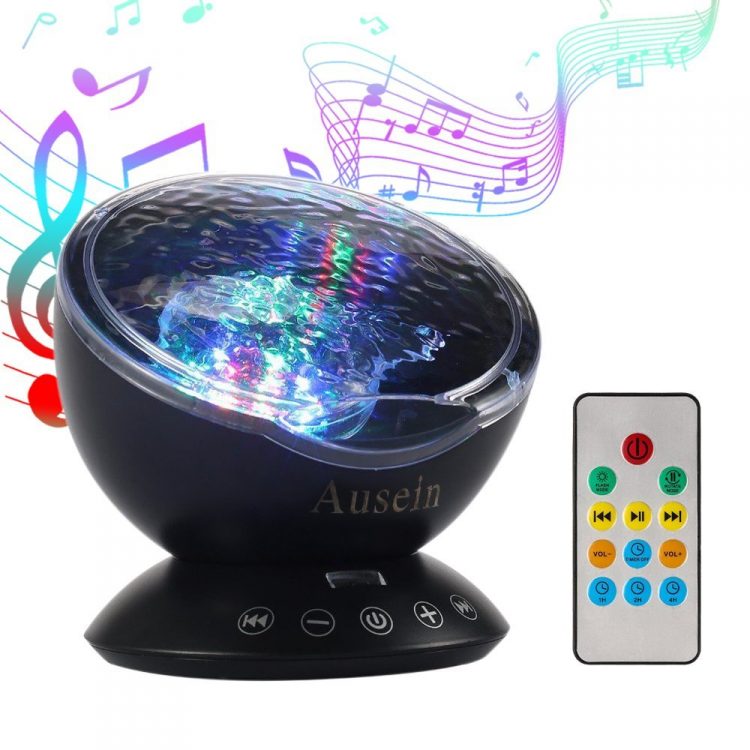 Our picks: Remote Control Ocean Wave Projector  and Aurora Night Light.
13. Puzzles
Perfect for little hands and to work on spatial awareness.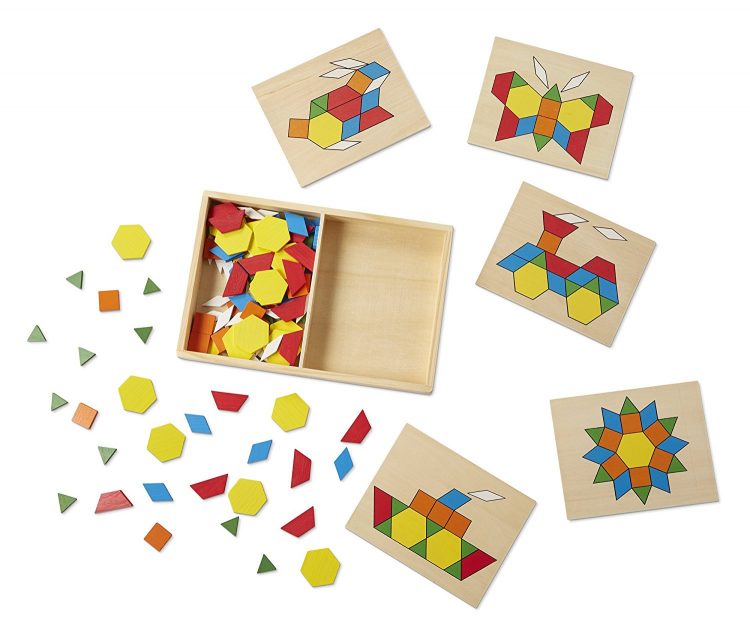 Our pick: Melissa & Doug puzzles.
14. Squishy and Tactile Toys
Some kids with sensory issues enjoy playing with small toys of different textures. Toys they can squish, bend, bounce or pull.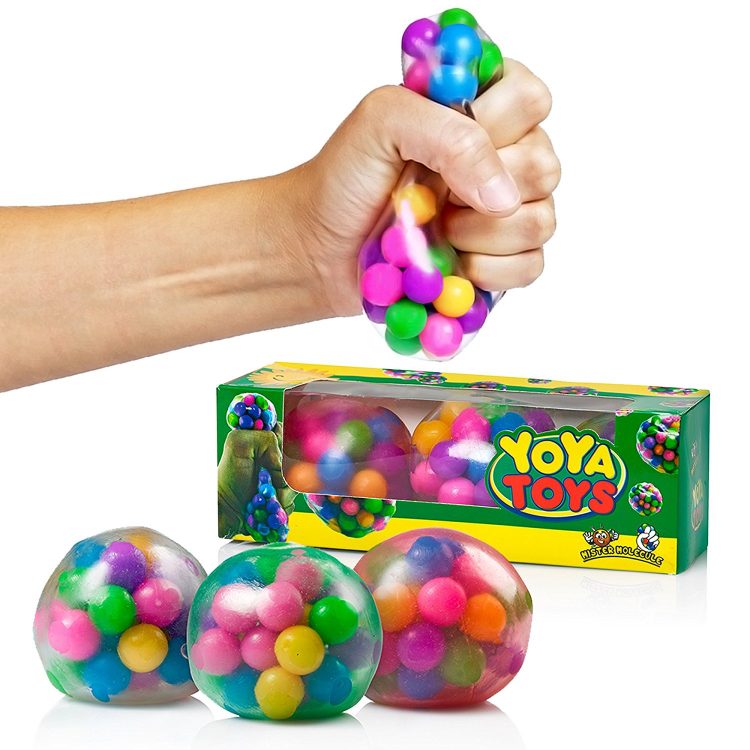 Our picks: Koosh Ball, DNA Stress Balls, and Stretchy String.
15. Bouncing Balls and Therapy Balls
They work for fun and for therapy!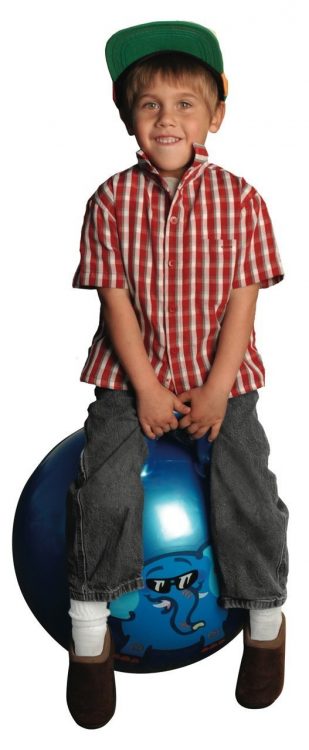 Our pick: Hopper Balls.
16. Marble Run
Hours of fun building and creating.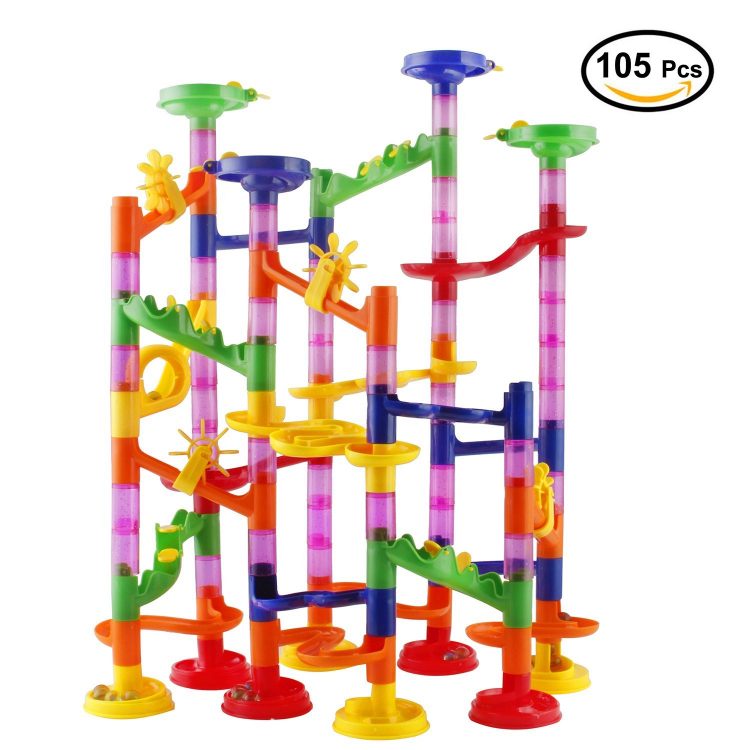 Our pick: Marble Run.
17. Pin Art
Pin art is a great sensory experience for hands, face, arms and knees… whatever you can "pin."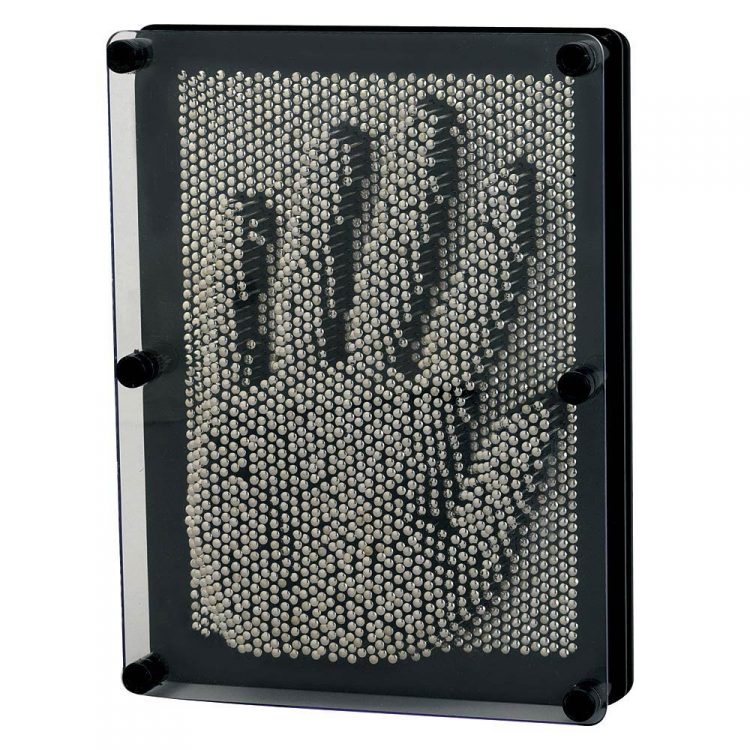 Our pick: Pin Art Board.
18. Fidget Spinners
A classic, right?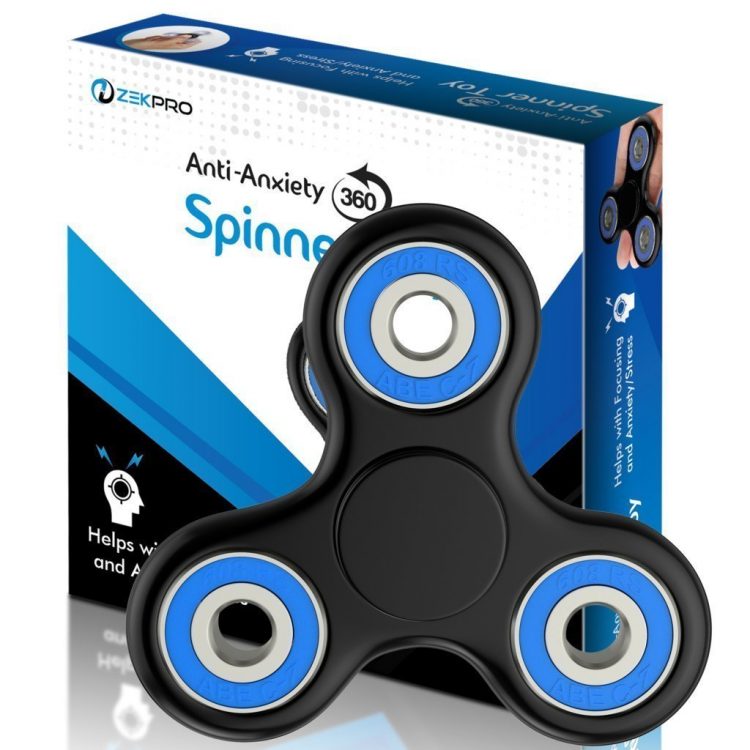 Our pick: Anti-Anxiety 360 Spinner.
19. Fidget Cubes
Another classic for kids with sensory issues.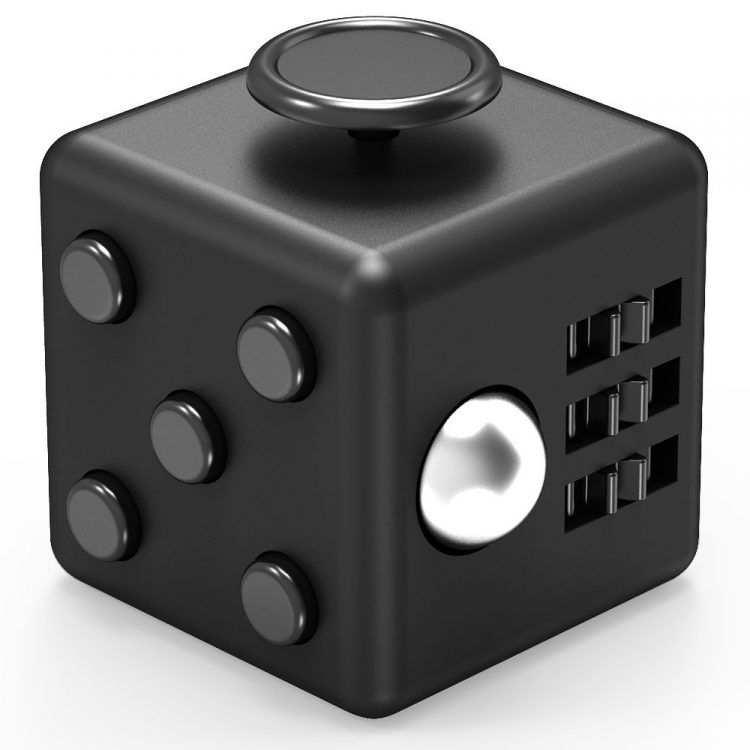 Our pick: Fidget Dice Anti-Anxiety Cube.
20. Weighted Blanket
For some kids with sensory issues, having pressure on their body is calming.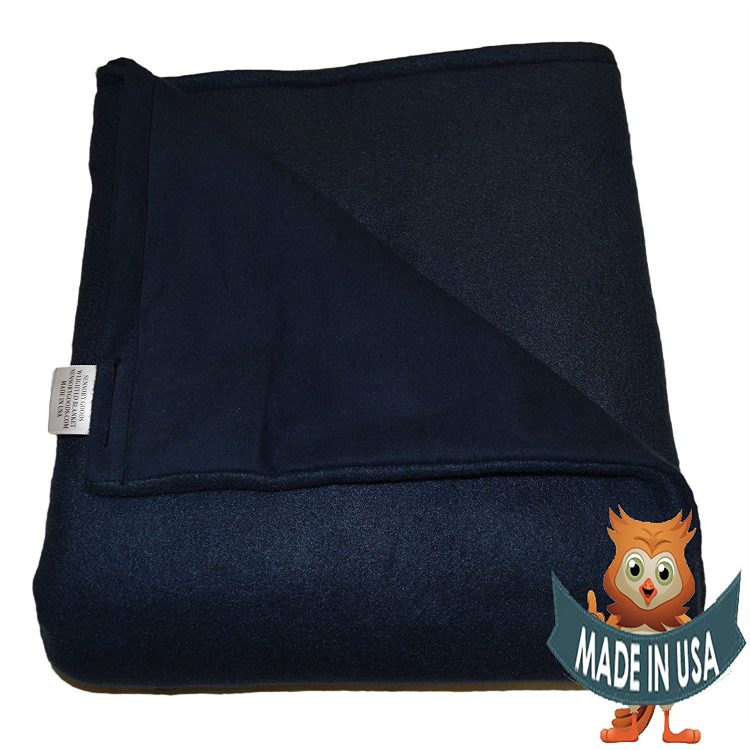 Our picks: Sensory Goods weighted blanket, Disney weighted plush toys, and Coolmax Weighted Blanket.
21. Wobble Chair
Some kids like a little wiggle when they sit and this chair is perfect to help them wiggle and keep good posture.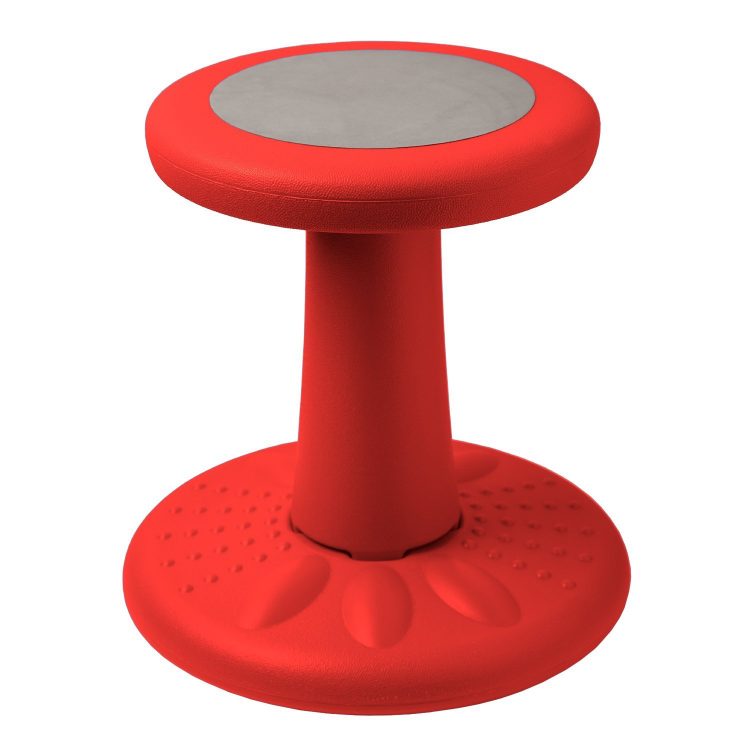 Our pick: Active Kid Chair.
22. Velcro Toys
Velcro toys provide sensory input when pulling pieces apart.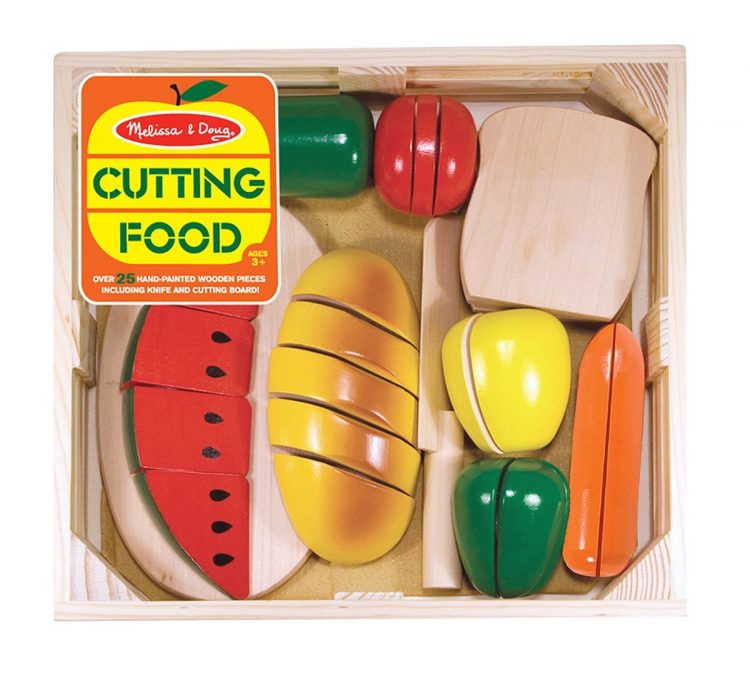 Our pick: Melissa & Doug velcro fruit.
23. Magnetic Blocks
Building with magnets is a fun sensory experience that encourages creativity.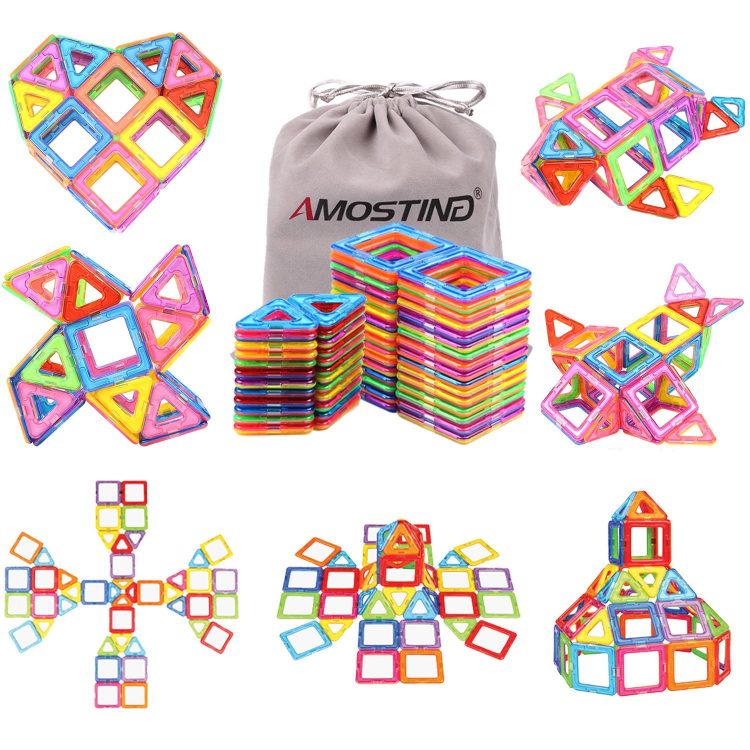 Our pick: Magnetic Blocks Building Set.
24. Lava Lamp
The visual stimulation of a lava lamp makes it a great gift.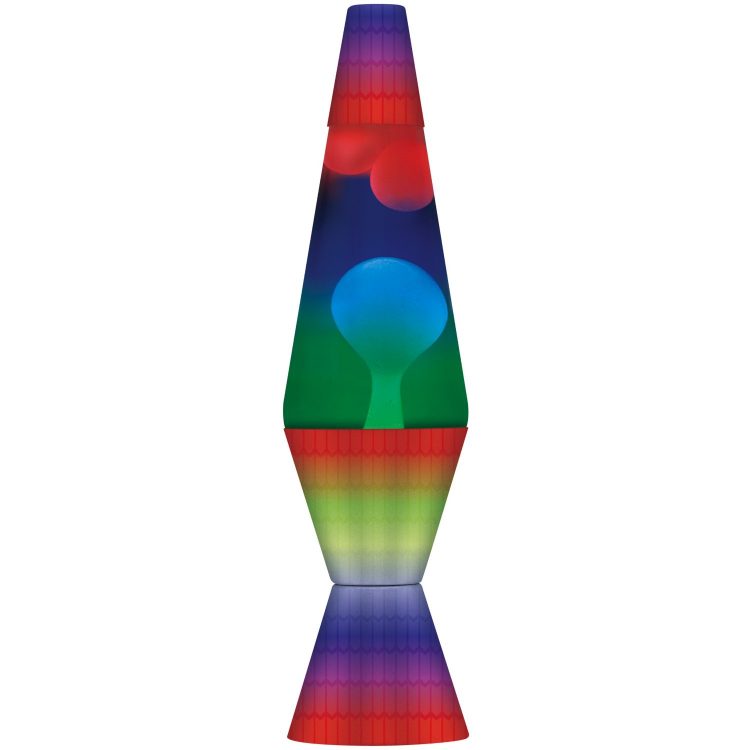 Our pick: Original Rainbow Lava Lamp.
25. Fish Tank
For some kids, a fish tank is a perfect gift. The bubbles from the tank, the lights, and the fish provide a pleasant sensory experience. And sometimes, no real fish are necessary.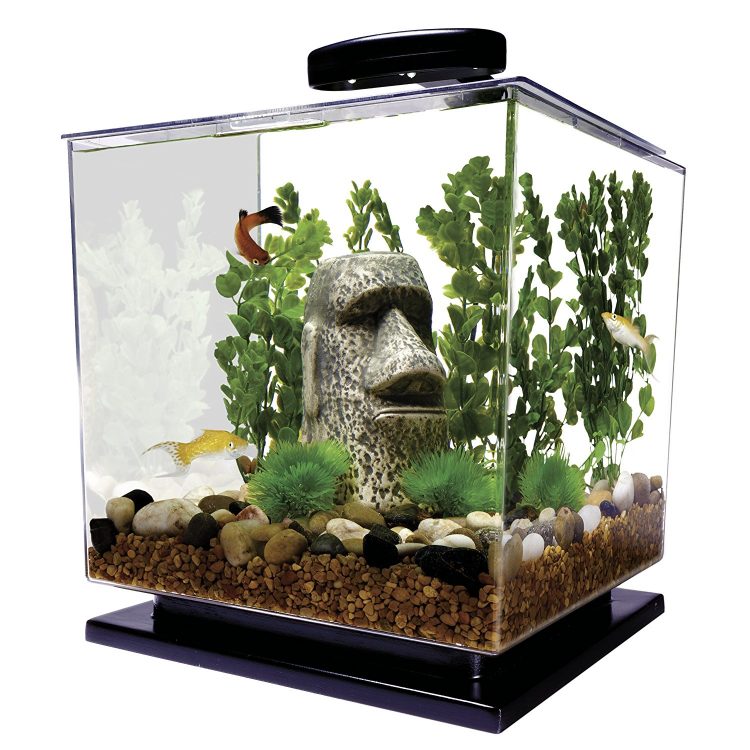 Our picks: Tetra Cube Aquarium Kit, Jellyfish Lamp.
26. Puzzle Ball
It's a fidget, puzzle, and toy, all in one!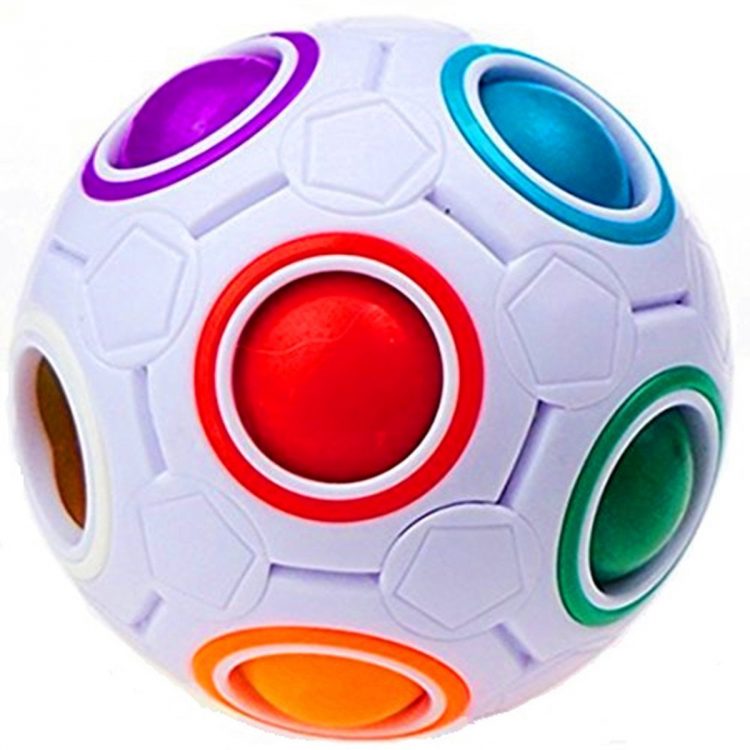 Our picks: CuberSpeed Rainbow Ball and Perplexus Epic.
27. Disco Lights
Disco lights are a fun and visual treat.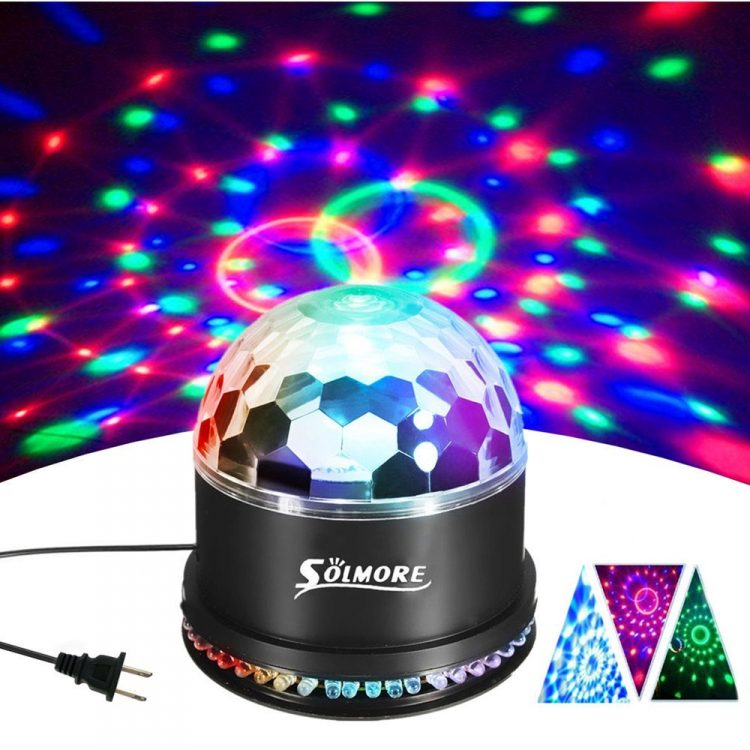 Our pick: Disco Ball Lights.
28. Spin Disc Toys
There are several types of spin discs, but the end result is the same. For some kids with sensory issues, the spinning motion helps their sense of proprioception.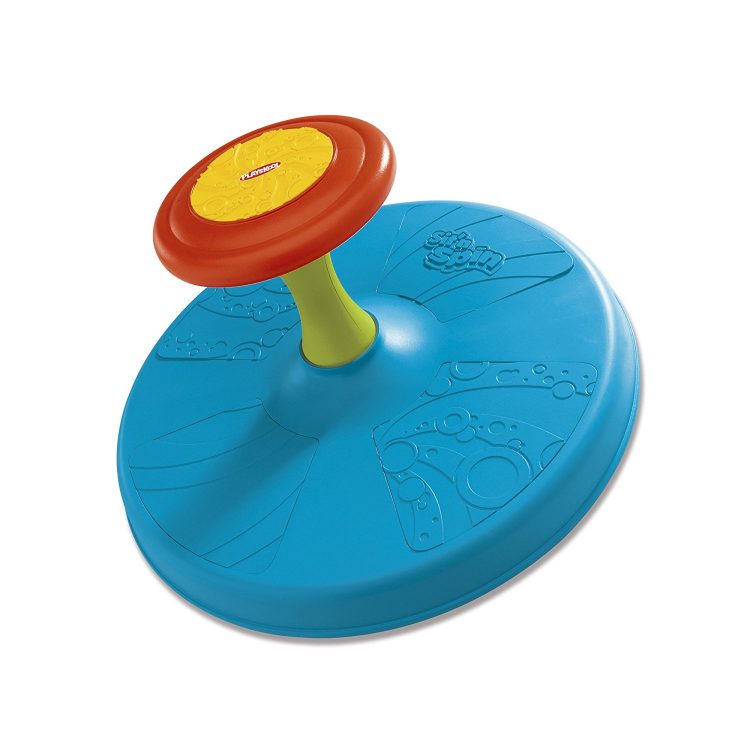 Our picks: Playskool Play Favorites Sit 'n Spin Toy and Dizzy Disc.
29. Flex Bands
Some kids with sensory issues might need to work on their muscle tone and enjoy the pressure and stretchiness of flex bands. It can be used for therapy, but some kids enjoy using them as a sensory and hands-on activity.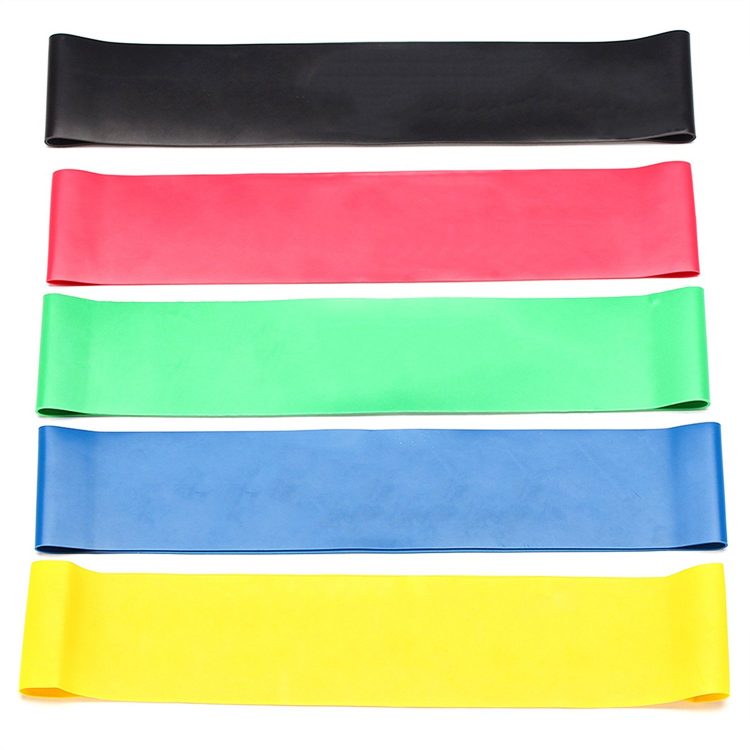 Our pick: Resistance Loop Bands.
30. Sensory Boards
Sensory boards are perhaps one of the most common activity toys to find at play structures, kids' areas, libraries, and doctor's offices.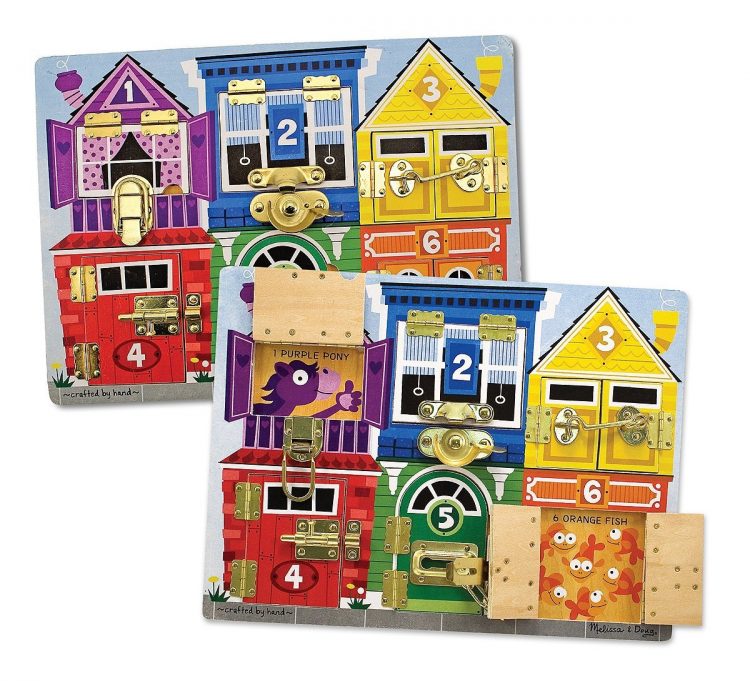 Our picks: Melissa & Doug Latches Wooden Activity Board, Eco Busy Board, and Beads Around Fruit Set.
31. Chewelry
Sensory chew necklaces are a chewing option to help reduce anxiety and stress for children with sensory input disorders. They provide a safe, non-toxic alternative to chewing on hands, pens, clothing, and hard objects.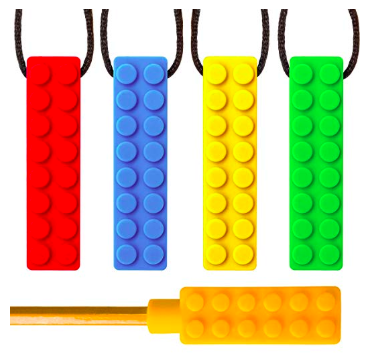 Our pick: Sensory Chew 6-Pack.
Looking for more great gifts for kids with disabilities? Try our Mighty gift guides:
Originally published: December 1, 2017