The Most Valuable Tool I Have as an Adult With Sensory Processing Disorder
---
If you asked me which tool is the most valuable to me as an adult with sensory processing disorder (SPD), I'd say without a single moment of hesitation: my husband.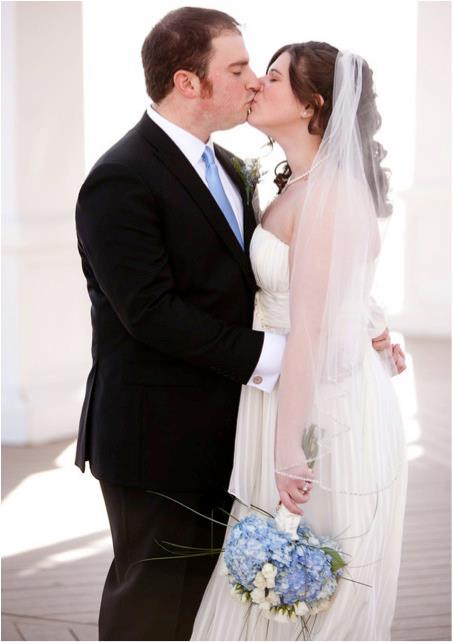 This is saying a lot. I'm a woman known for her deep, inane dedication to her furry band of finger-friendly fidget friends (yes, they have names and distinct personalities). I feel completely unclothed and unfettered without my trusty Wilbarger brush by my side, cloaked in the inconspicuous wraps of a floral makeup pouch. As a psychotherapist, I'm a huge proponent of deep breathing and visualization techniques, and I frequently slip away from the midst of large, raucous social gatherings to collect my breath and thoughts. I refuse to leave the house without a pair of blue-tinted buddy-cop-comedy sunglasses tucked into my purse. I'm clearly a quirky and interesting person.
And yet, in a single adult-sized male, fringed with a surprisingly robust rust-toned beard and kind eyes, exists the most comprehensive sensory tool in my immediate sphere. My husband is a squeeze-machine-meets-service-dog with patient, strong arms and fingers that have narrowly avoided the puncture of my proprioception-hungry teeth more often than I care to admit. He's a warning alarm and a mirror when my eyes glaze over and a secure escort when my field of vision turns to haphazard streaks of sharp, incomprehensible brightness and sounds become meaningless. He's never, ever judgmental about my SPD needs. He slices. He dices. He makes me want to write an infomercial.
Together, my husband and I jokingly refer to him as my expert handler, like a wrangler who keeps a pacing tiger at bay or a trainer who soothes even the most temperamental boa constrictor – except instead of taming roving wildlife, he tends to me and my sometimes (OK, frequently) stubborn neurology.
We'd been dating for just under a year when I met with an occupational therapist for the first time and received my diagnosis. It might have been the deep pressure brush the OT pressed into the palm of my hand or the tangled bucket of small toys she proffered – perhaps it was learning that my unyielding urge to flee the flash and thump and undulation of busy spaces had a new name – but that night, I was rapturously giddy. My husband, then my boyfriend, found me sprawled on my red couch, mid-giggle-fit, completely intoxicated with relief as the weight of 28 years of self-doubt and strangeness began its slow drain from my system. He learned that evening how to brush my back and help me quell the jagged surge of residual sensory input.
Two months later, he would kneel before the very same couch and present me with an engagement ring. SPD be damned. In time, he'd see me at my best: I'd stride across the stage, solo, to accept my Master's degree, beaming, momentarily unhindered by the applauding crowd gathered in the echoed chapel. He'd wave from the middle row, flanked by my ever-supportive family. We'd all retire afterward to the celebration thrown by the University. I'd bend the ear of my favorite professors and join my peers in countless photographs, my smile spread ear-to-ear.
He'd see me at my worst: My already overly-alert and in-tune body suddenly thrust into sensory overdrive as I struggled with what we now realize was a vitamin deficiency paired with a particular food sensitivity. (Leave it to an SPDer to manage such perpendicular, yet simultaneous, internal health feats.) For weeks, my heart was a propeller; my flesh felt flush with the ceaseless, tiny march of invisible wingless insects; my eyes stung and swelled with tears; and I startled with every punishing word that emanated from our television. I could not bring myself to the peaceful doorstep of sleep. It felt as if my entire body was on fire. My husband watched at first, powerless, unsure of the best tactic to take in the face of my restless writhing and acute sensitivity. I don't know what inspired him one night, but I remember peering up through a thick fog of malaise to see him hovering above me, and then he leaned downward and pressed his entire body, from head to toe, against mine. My handler, this wacky, clever man, had transformed himself into a powerful human weighted blanket. My body fought back against his frame for but an instant before it sunk into a temporary calm. It felt like the first gasp of crisp air after coughing up pool water.
People say love is this, love is that. Let me tell you: love is the drape of skin and bones, of one body across another, when nothing else will suffice.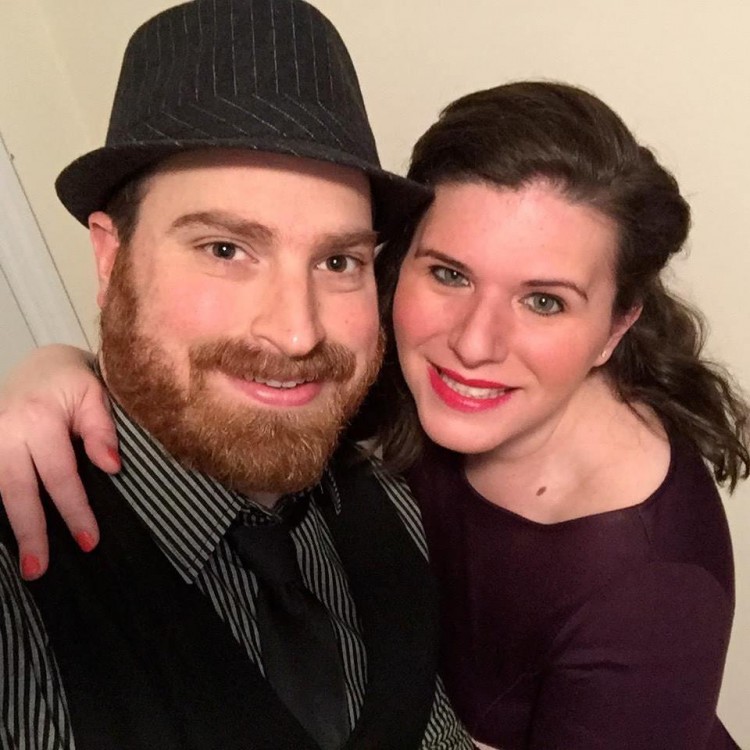 I'm not saying life is perfect. Nothing is further from the truth. As an adult with SPD, life is more of a three-legged race in which all tied limbs belong to you. It's an invisible birthday obstacle course lacking in layered party cake. It's like living with a shy Yeti who insists on preparing every meal from scratch in your pajamas. SPD is nonsensical and moody, elusive and effusive. It's a complex beast that sometimes defies even our last elusive bastions of self-worth.
It's in these moments that we all must set aside ego and questions of personal ability and unfathomable strength. We must return to the schoolyards of our minds and touch base. We must grab the hand of someone who helps us makes space for our three-legged Yetis – whether this is a partner or parent, an old friend or the soft-spoken neighbor. This need knows no age boundaries.
I've had the great honor to engage with numerous adults with SPD, and each person has expressed to me how crucial a deep, trusting relationship is to their sense-of-self and well-being in this sometimes haphazard world of shrill sirens, foul smells and socks with intolerable seams.
I'm thankful for the sensory pleasures in this life I'm living. I love the smooth glide of softened stick butter between wooden spoon and ceramic bowl as I prepare a fresh batch of chocolate chip cookies — the smell as dough becomes dessert in the oven. I relish the physical stability I feel with each stride of my morning elliptical workout routine and the spring of my feet against a trampoline. I'm delighted by my father's lively laugh, my mother's gentle embrace and the genuine joy in my sister's voice when I pick up the phone and say hello. I savor the feel of warm, lavender-perfumed bathwater against my form.
I'd be lying, though, if I didn't say I was most thankful for my husband, the stubborn, silly, patient man – my judge-less and willing handler – and his intrinsic ability to help me navigate through my SPD life.
Ultimately, it's nothing I can't handle alone, but it sure is nice to have company.
This post originally appeared in the spring 2014 issue of Sensory Focus Magazine.
Want to celebrate the human spirit? Like The Mighty on Facebook.
And sign up for what we hope will be your favorite thing to read at night.
Originally published: May 19, 2015