My Path to Independence After a Spinal Cord Injury
---
On January 13, 2017, I was in a car accident. I was on my way to my bank to put money in my account to pay my electricity bill. When I arrived there, I realized I had my purse but I forgot my wallet on the kitchen counter in my apartment. So I started driving my vehicle back home when suddenly it began raining. My tires lost traction, causing my car to start hydroplaning into oncoming traffic. I screamed, but there was nothing I could've done; everything happened so fast. I remember all this leading up to the sound of the impact of the first vehicle to hit me. Then everything went black.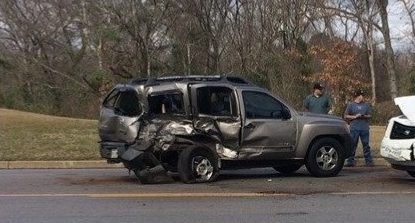 Days later, I regained consciousness in the hospital to be told I had sustained a concussion, a spinal cord injury and complete paralysis from the neck down. Because of the ventilator tube in my mouth, I was unable to speak to ask all the questions I had. The main one was, "What now? Will I ever get better?" I was given a tracheostomy in my throat and a ventilator machine to breathe for me, a g-tube to feed me, and a neck brace to keep my neck stable until it had time to heal. Eventually, I was given a smaller trach allowing just enough air to my vocal cords for me to whisper. I was also taught how to swallow again, giving me the ability to eat and get my g-tube removed.
I was sent from the hospital to a nursing home to live since I needed 24-hour care. I wasn't willing to accept that this was going to be my life, living in a nursing home at age 22. I found new ways to do the things I loved to do such as paint and write poetry. I just do it now with my mouth. Through this, I never lost my creativity or determination. I remain determined to get better, not allowing anything or anyone to stop me or convince me otherwise! Thankfully I was able to regain some movement back over time in my shoulders and lungs — enough to be able to learn how to breathe on my own again and to get off the ventilator. This was a huge step to getting my freedom and moving out of the nursing home into my own apartment.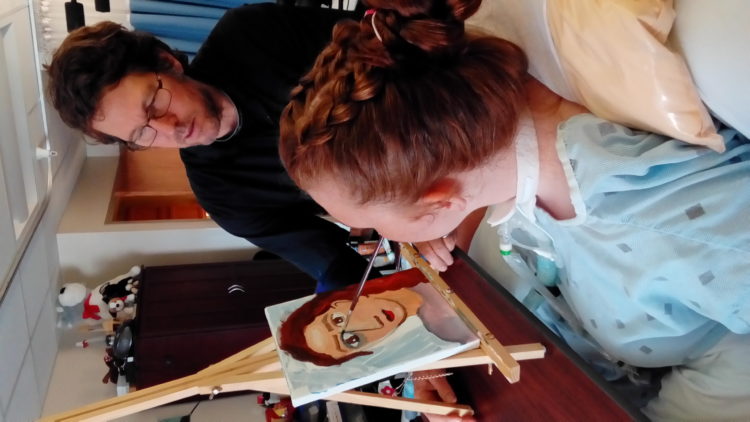 Although a lot has changed since that day, I'm still just a 24-year-old, avid music lover, singer and painter. Traveling is not really easy anymore; it takes much time and preparation to even leave my house to go to the grocery store. I try my hardest to continue living a "normal" life. I do go out with friends to dinner, movies and local concerts.
"Normal life" has definitely changed in definition ever since COVID. Many of us decided it's a good time to get a furry friend. I worked hard to save enough money to buy a miniature dachshund — a small enough dog to be able to sit on my lap and sometimes even on my shoulder. I spent the next four months working very hard to train her to assist not only in my emotional support, but also to begin training her to be my service dog. My goal is to have her retrieve items. I'm still working on that one, but she has gotten to the point of being able to retrieve her squeaky toy.
Since being home, getting a dog isn't the only thing I have accomplished. In September of 2020, I began my first career since becoming a quadriplegic. I had many job interviews but not many people willing to hire a quadriplegic — especially one who uses the computer with her mouth stylus. I had many people question my ability to multitask on the computer working in customer service. But I found employment as an appointment setter at WASI. I think that it's hard to find an employer that is accommodating — that's why I try to not take my position for granted.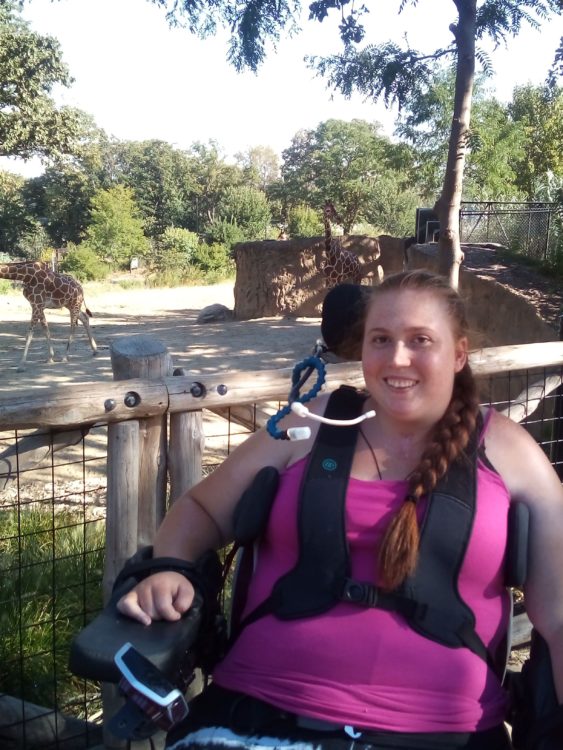 I have many more goals that I look to pursue. I recently crossed another off my list after getting a wheelchair-accessible van. I had the opportunity to purchase a van from my best friend Jake, whom I met while living in the nursing home. He gave me a very discounted price — an amazing opportunity since they are not affordable. This has opened so many doors since public transportation is so limited. Hopefully this summer we can have many trips to the lake. Eventually, I would love to go on a vacation. I am very lucky to be surrounded by people who are so supportive.
I would love to become some kind of advocate for people in a similar situation. We should stick together. It's often hard to truly understand unless you've lived through similar struggles in your past. That's why I'm reaching out to share my story, so I can give inspiration to someone stuck in a nursing home right now. I want people to know what resources they have. No matter how many people surround you in life, never give up on yourself or your needs, because sometimes you're going to be the only person fighting for your own happiness.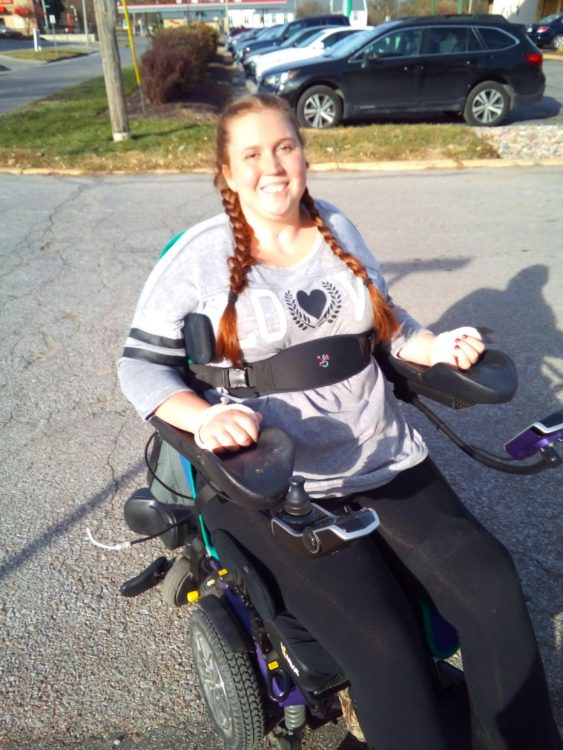 Originally published: June 2, 2021