Finding New Hope: Living, Learning and Teaching with SMA
---
Sponsored By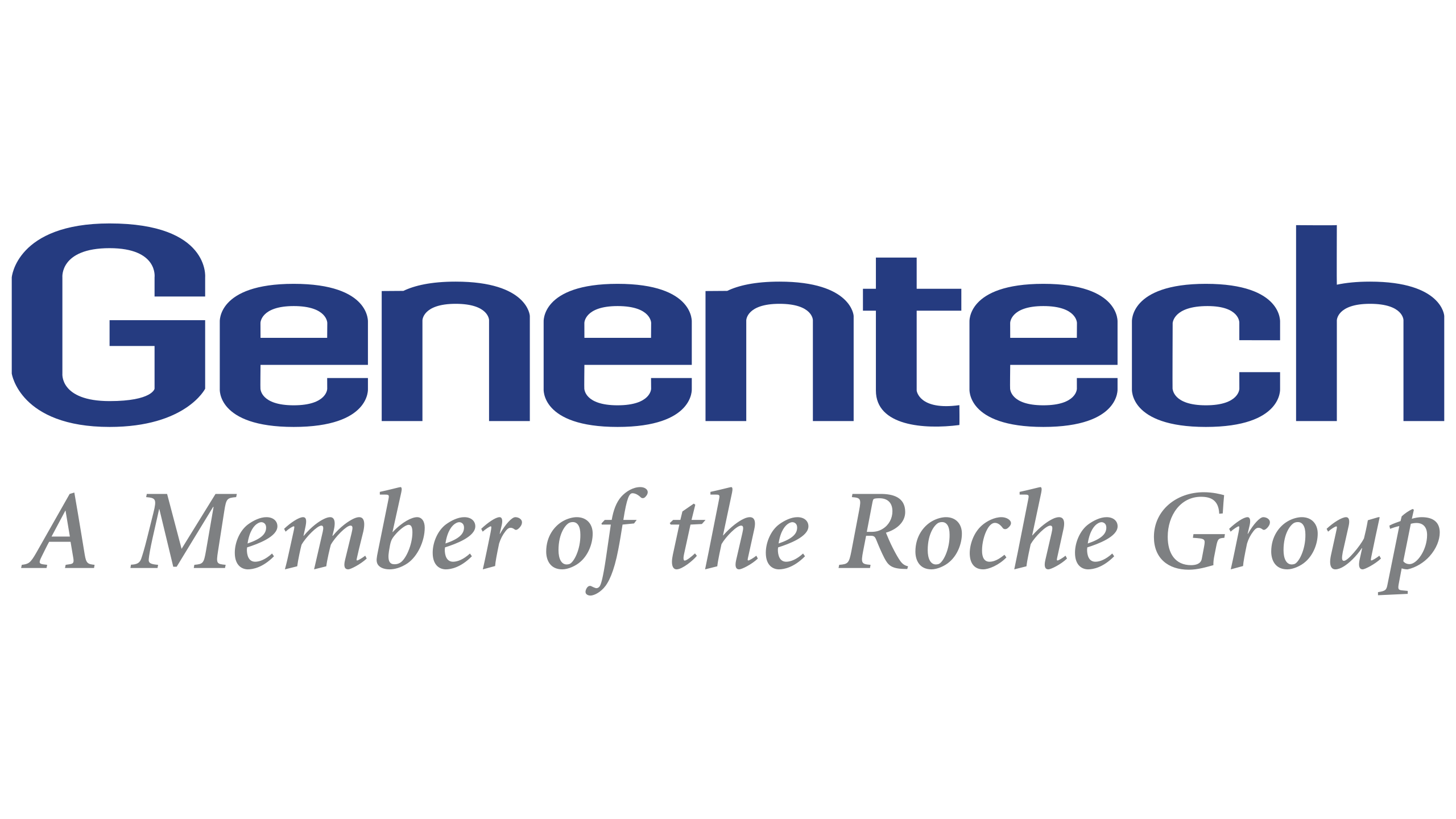 Teaching highly-energetic elementary school students is not the easiest job; but to me, it's the best job. The kids I teach are curious, intelligent and helpful, so when I explain that I have spinal muscular atrophy (SMA) at the beginning of each new school year, it creates an amazing bond between the students and me. For them, I am proof that they can accomplish anything that they put their minds to.
When I was diagnosed with Type 2 SMA in 1979, I was only 16 months old. I could crawl, but couldn't fully walk, which concerned my family. After a muscle test, SMA was determined as my official diagnosis. SMA is a genetic progressive neuromuscular disease that affects one in every 10,000 babies. As my family researched the disease further, they learned that I may have a shorter life expectancy, and that there were no available treatments.
Luckily, I had a remarkable doctor, who told my parents to go home and raise me as they would any other child. And they did just that. Over time, I noticed that people would talk to my mother when trying to address me, instead of directly to me, which my parents also picked up on. My mom would always let people know that I had a voice and was capable of answering on my own. These experiences taught me to advocate for myself at a young age, and it only grew from there.
In 1982, when I was five years old, I started attending a camp where I could be around other kids living with SMA. For the first time, I was surrounded by others who shared my experience. Then, when I started sixth grade, I got my first power chair. I was so excited – it gave me a level of independence that I never had before. I remember once when I was eagerly heading to class (a true teacher in the making), I cut a corner and nearly turned it on its side!
As I got older, my ambitions continued to grow. In college, I became the first wheelchair user to participate in a sorority rush, and I advocated for better accessibility throughout the entire campus. In addition to pursuing a degree in elementary education, I started competing in pageants in 2004, and won the Ms. Wheelchair Texas title that year. I continued to advocate for others with SMA, and I harbored a hope that science would advance and lead to a treatment. I just didn't think it would happen in my lifetime.
Several years ago, I was invited to speak at a muscular dystrophy science conference in Las Vegas, where I met a lead researcher for a potential treatment. He said that in five years one would exist. I couldn't believe my ears and will never forget how amazed I felt in that moment. Sure enough, he was right! Within the past few years, scientific breakthroughs have allowed for multiple treatment options for people with SMA.
At the start of the pandemic, I began teaching virtually. Around that time, I heard about the approval of a treatment called Evrysdi® (risdiplam), and after speaking with my neurologist, I decided to start taking it. The medicine was approved in the U.S. for the treatment of SMA in adults and children two months of age and older, and I can take it daily at home. Since starting the treatment in October 2020, I haven't looked back. I feel like my body is responding well to it based on small changes I've noticed, and my neurologist agrees that I am doing well.*
When I think about what my family must have felt when I was diagnosed with SMA as a baby, and then look at where I am today, I'm so thankful for the beautiful life I've built. As a teacher, an advocate, and someone who has experienced hardships but continued to find new hope, I want all of my students to understand just how much they are capable of achieving. Maybe they will be the next school teacher, or perhaps they will be the next scientist to develop more groundbreaking treatments for people who need them. I hope that by sharing my story, my students and others in the SMA community will feel the same hope that I do for the future.
*In one of the clinical trials for Evrysdi (SUNFISH), motor function improved in children and adults with Type 2 and Type 3 SMA after taking Evrysdi for 12 months (average 1.36-point increase on the Motor Function Measure [MFM-32] scale compared with an average 0.19-decrease for those not taking Evrysdi).
SUNFISH is a two-part study of children and adults with later-onset SMA. Part two includes 180 people and is measuring the safety and effectiveness of Evrysdi at the recommended dose (n=120), compared with those not taking Evrysdi (n=60). This includes 128 people with Type 2 SMA and 52 with Type 3 SMA. The main measurement was the change in motor function, as assessed on MFM-32, after 12 months of treatment, compared with those not taking Evrysdi.
What is Evrysdi?
Evrysdi is a prescription medicine used to treat spinal muscular atrophy (SMA) in adults and children 2 months of age and older.
It is not known if Evrysdi is safe and effective in children under 2 months of age.
Important Safety Information
Before taking Evrysdi, patients should tell their healthcare provider about all of their medical conditions, including if they:

are pregnant or plan to become pregnant. If patients are pregnant, or are planning to become pregnant, they should ask their healthcare provider for advice before taking this medicine. Evrysdi may harm one's unborn baby.

are a woman who can become pregnant:

Before patients start their treatment with Evrysdi, their healthcare provider may test them for pregnancy. Because Evrysdi may harm one's unborn baby, one's healthcare provider will decide if taking Evrysdi is right for them during this time

Patients should talk to their healthcare provider about birth control methods that may be right for them. Patients should use birth control while on treatment and for at least 1 month after stopping Evrysdi

are an adult male planning to have children: Evrysdi may affect a man's ability to have children (fertility). If this is of concern to patients, they should make sure to ask a healthcare provider for advice

are breastfeeding or plan to breastfeed. It is not known if Evrysdi passes into breast milk and may harm one's baby. If patients plan to breastfeed, they should discuss with their healthcare provider about the best way to feed one's baby while on treatment with Evrysdi

Patients should tell their healthcare provider about all the medicines they take, including prescription and over-the-counter medicines, vitamins, and herbal supplements. Patients should keep a list of them to show their healthcare provider and pharmacist when they get a new medicine

Patients should receive Evrysdi from the pharmacy as a liquid that can be given by mouth or through a feeding tube. The liquid solution is prepared by the patient's pharmacist. If the medicine in the bottle is a powder, do not use it. The patient should contact their pharmacist for a replacement

Avoid getting Evrysdi on one's skin or in one's eyes. If Evrysdi gets on one's skin, wash the area with soap and water. If Evrysdi gets in one's eyes, rinse one's eyes with water

The most common side effects of Evrysdi include:

For later-onset SMA:

For infantile-onset SMA:

fever

diarrhea

rash

runny nose, sneezing, sore throat, and cough (upper respiratory infection)

lung infection

constipation

vomiting
These are not all of the possible side effects of Evrysdi. For more information on the risk and benefits profile of Evrysdi, patients should ask their healthcare provider or pharmacist.
Patients may report side effects to the FDA at 1-800-FDA-1088 or http://www.fda.gov/medwatch. Patients may also report side effects to Genentech at 1-888-835-2555.
Please see the full Prescribing Information for additional Important Safety Information.