The Unexpected Way My Stroke Changed My Marriage
---
On November 2, 2002, my husband and I vowed to stay with each other through good times and bad. At the young ages of 22 and 27, we focused more on the good part. We were both healthy individuals. Our future lay before us. We were unstoppable. The bad times were reserved for maybe our golden years — or so we thought.
Fast forward 11 years to a house and two kids. Our daily lives were full of work, bills, and bathtime. Life had thrown us a few hiccups, but nothing we couldn't handle. We were both extremely happy with the life we had formed. All was going to plan.
Until one day in June 2012 when I came home from work and didn't feel right. An upset stomach turned into right-sided numbness that turned into being unable to move and talk. It was like I was living in a dream. Things like this weren't supposed to happen. We didn't have time for this.
My husband rushed me to the hospital where we learned I'd had a brain stem stroke and the outcome didn't look so good. I was out of it, but doctors told him I might not survive the night, and if I did, I might be in a vegetative state for the rest of my life. Imagine taking in that news about your life partner.
Days later, I was finally able to understand the magnitude of what had happened. I couldn't move or speak and didn't know if I ever would again. Trapped in my body with nothing to do but think, I thought of my husband and young kids. They needed a wife and mother, not a vegetable to take care of. My husband deserved a helpmate, not a burden. It didn't seem fair to them.
Fortunately and very slowly, I was able to speak short sentences. My husband and I talked. A lot. About life, kids, what the future would look like. I'll never forget telling him he had the right to leave me and find a more suitable wife. Someone who could love on my kids the way moms are supposed to. Someone who could fulfill him as a wife. I gave him permission to leave.
But you know what? We just celebrated our 20th wedding anniversary in 2021. He stayed. He wouldn't even talk about leaving me. He's bathed me, given me suppositories, and wiped my butt — very romantic by the way. He's dealt with my depression and emotional breakdowns and helped the kids get adapted to their "new" mom. There have been tough times and still are but at the end of the day, he's there to kiss me goodnight and say, "I love you."
My husband endured my stroke in a way I could only imagine. He woke up one day with one woman and the next with someone new. Yet, he didn't leave me. Those wedding vows were not just words to him. They meant something. That no matter what, he'd be there for me. And I for him. We are more in love now than we ever were — and we're all living happily ever after.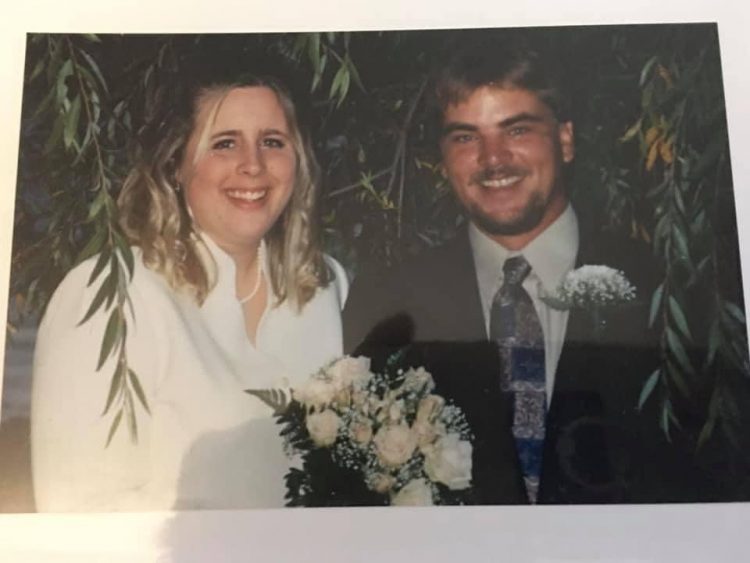 Originally published: February 12, 2022