These Marines Marched Shirtless to Draw Attention to an Alarming Statistic
---
Last weekend at San Diego's Mission Beach Jetty, the magic number was 22 — a 22 km walk with 22 kg of gear for the estimated 22 veterans who die by suicide each day.
The event, "22, with 22, for the 22, in silkies," co-sponsored by two veteran support groups, Irreverent Warriors and VETality Corp, had Marines walking a little more than 13 miles dressed in practically nothing but boots and "silkies" (short shorts). The 22 kg (nearly 50 pounds) of gear they carried served as a reminder of the alarming suicide statistic, making the event a light-hearted way of addressing a serious issue.
Retired Marine Capt. Donny O'Malley, who organized the event, told USA Today he hopes the event will extend the camaraderie veterans enjoyed while deployed — a connection that can help those who are struggling after returning to civilian life.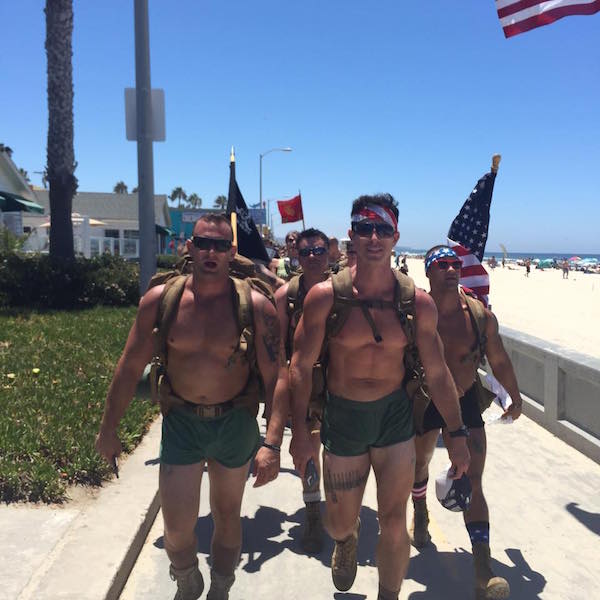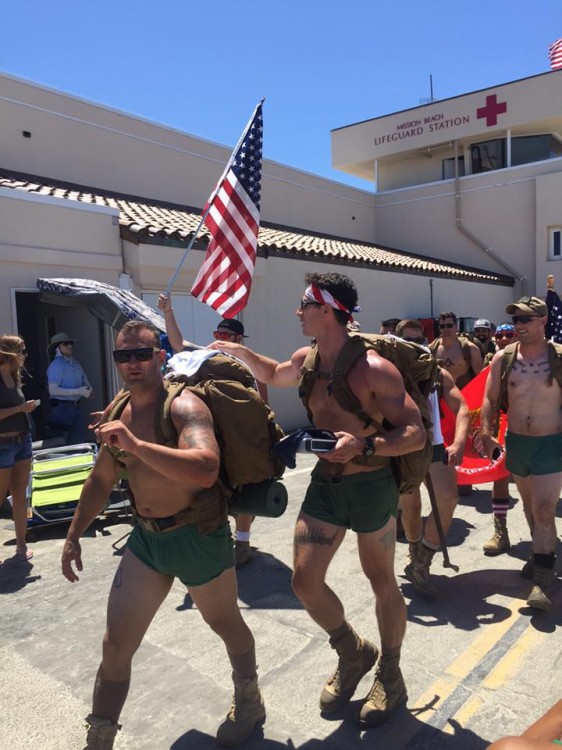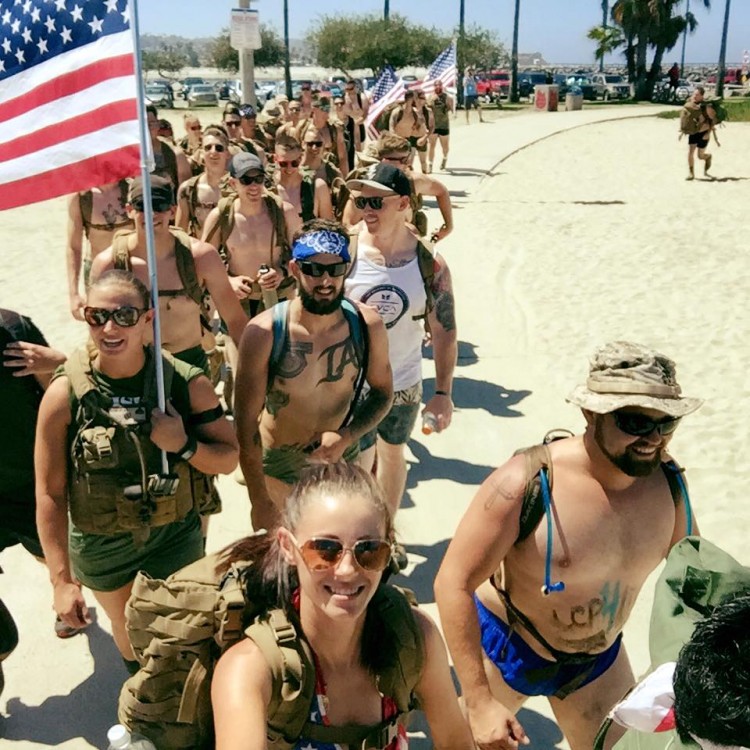 After the Marines walked down the coast line, the event ended with a party at La Jolla Cove.
If you or someone you know needs help, please visit the National Suicide Prevention Lifeline. You can also reach the Crisis Text Line by texting "START" to 741-741. Head here for a list of crisis centers around the world.
Originally published: July 27, 2015