We Should Be Hesitant About Sharing Viral Distress Hand Signals
---
In early November, a 16-year-old, who had been abducted in North Carolina by an alleged sexual predator, was rescued thanks to a viral TikTok video. In the video, originally disseminated by the Canadian Women's Foundation to help address the rise in domestic violence against women during the COVID-19 pandemic, a hand gesture is demonstrated that can be used to silently alert others that you are in distress. The teenager used the gesture to attract the attention of the driver of a vehicle passing by who proceeded to alert the authorities, resulting in the arrest of the kidnapper and the rescue of the teenager. While it is miraculous that someone actually saw and recognized the hand gesture, the story could have ended in a very different way, raising the question of whether the viral video was successful advocacy or just another example of what has been called "performative slacktivism."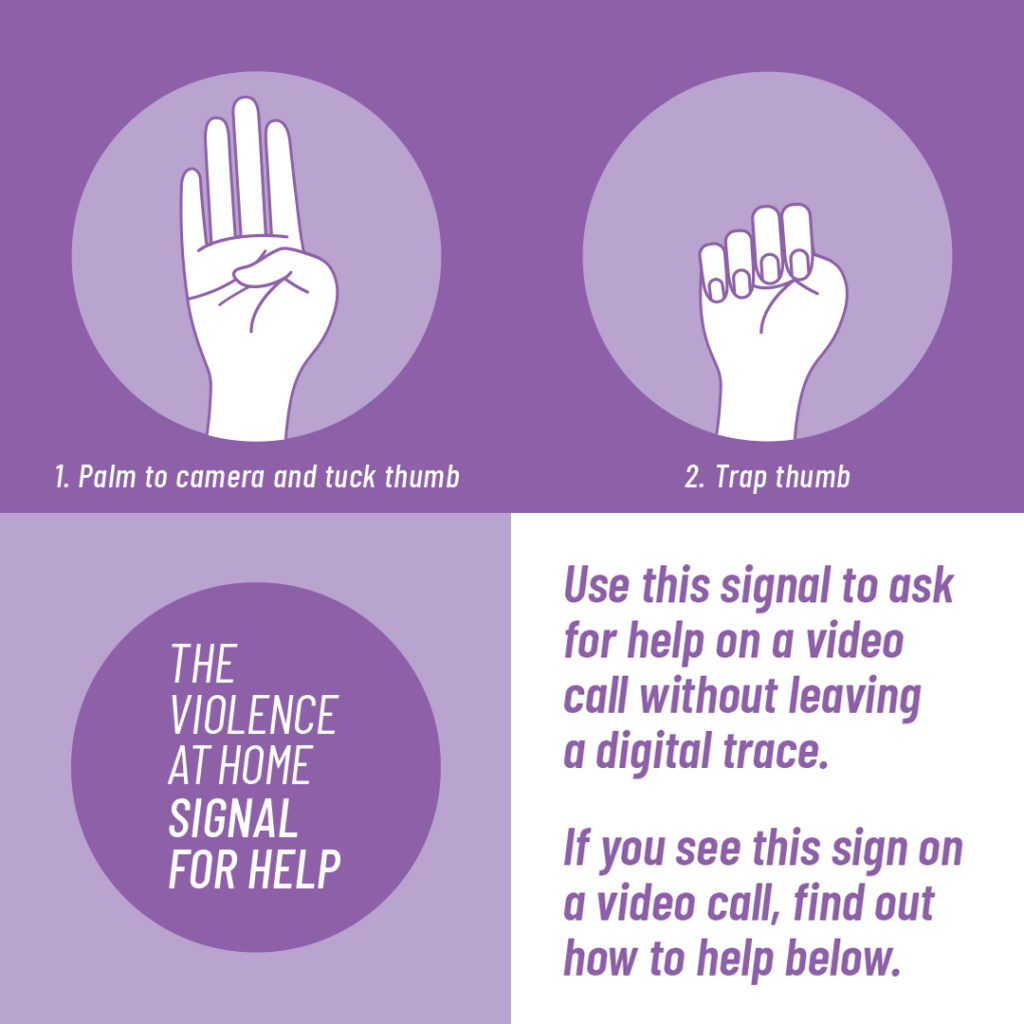 Social media has become ground zero for this kind of activism. A person can quickly share a meme, video, post, or tweet virtually, aligning themselves with a cause without actually doing anything meaningful to affect change. It's a way of helping ourselves feel better in a society that is operating at such a fast pace that it can render many of us feeling helpless. There's nothing necessarily wrong with this kind of advocacy, but it doesn't inherently address the underlying issue presented by social media: that it is a cesspool for the proliferation of human trafficking and sexual exploitation. 
We all value the opportunity for connection that social media affords us, but in the dark recesses of these platforms, predators have managed to gain access to an almost unlimited resource of victims. And just as easily as any of us can disseminate this kind of viral media, would-be predators can see it, rendering these posts not only useless but potentially dangerous. In this case, the kidnapper could have just as easily seen the teenager using the hand gesture and that could have put her in even more danger. It is not uncommon for attempts at rescue like these to exacerbate hostage situations by angering the perpetrator, thereby mobilizing them to resort to more violent means of disabling their victims. 
Educating children and parents as to the dangers of the internet and social media is critical. Implementing better parental controls, regulation of content, and restricting the ability of would-be predators to gain access to vulnerable minors is necessary to combat the rise of social media-related violence. We need to move beyond resharing content and into social activism that can truly mitigate the proliferation of social media-driven predatory behaviors. This includes holding social media companies accountable for their inaction and enactment of legislation requiring these companies to establish better protocols for regulating potentially harmful content from being disseminated, like child pornography.
So what can we do to help victims of abduction in the moment? Amplify missing person announcements and Amber Alerts on social media. If there is identifying information, include that; for example, description of the vehicle and physical description of the victim. And it might be helpful to check social media accounts for any indication that the victim may have been groomed by a predator online. This particular case ended well, but it could have easily become a cautionary tale of how a viral video actually backfired.
Image via Canadian Women's Foundation
Originally published: November 17, 2021