Defining Who I Am After Childhood Trauma
---
There's a trend going around TikTok where people appear, dressed to match their careers or personalities and rap a few simple lines that tell you who they are and what they like. It's the ultimate way to introduce yourself if you can stay on beat and know how to rhyme. Maybe if this trend on TikTok would have went viral three years ago, I would have been shooting a video of myself in my minivan as I ran all over town, dropping kids off and running errands before going home and working until the wee hours of the morning, before getting up the next day and doing it all over again. But that was three years ago. If I had to introduce myself now, I'd start with a single phrase.
"Hi, I'm the one that never thought she'd be here."
You see, I thought I had the fairytale. Yes, I knew I grew up in a difficult home, but so many times in my head I told myself it wasn't really that bad. Learning about child abuse in high school, it made me pause and think, but since I had always been in that home, I didn't think it could be that bad. Maybe there was a little bit of abuse, but I wasn't covered in bruises and the cops only showed up occasionally, so it wasn't that bad. Our pantry and fridge might have been bare, but my parent cried when they told me how hard they were working to provide the little bit we did have while they poured themself another glass of wine and put the three cartons of cigarettes they had just bought into the freezer. I thought they were a hero who was working as hard as they could to save us, so I never thought I would be here.
Eventually, I started seeing through some of the lies as I got my own job and realized the cost of what my parent enjoyed versus the cost of how much it would take just to feed us or take us to the doctor when we were hurt. That realization made me work 10 times harder in school to earn the scholarships so I could get out of that town and make my own life. As I got out on my own, I slowly made my own life free from all the drama and manipulations. I got married, we bought a house and had kids. My dream life was finally happening. I was the one that had the Cinderella story so obviously, I never thought I would be here.
After a few years, we bought a bigger house in a better area of town. My career started taking off and somehow this person that didn't feel capable of truly succeeding in anything was becoming an expert in her field. Our kids got older to the point of no longer needing babysitters in order to go on a date and everything in our life just seemed to settle. We were on the downward slope of raising kids, we had a home we loved and life was good. That's why I never thought I would be here.
But I remember the day when it hit me that I would actually have to keep buying my kids food and clothes now that they were teens even though that's not what was done for me. Looking around at their life versus my life at the same age, the differences stood out. My kids had food, medical care, clothes, shoes and sober parents. I didn't have those things at the same age. My kids would never know what it was like to step over strangers in your own home who were passed out on the floor. My kids would never come home to flashing lights of the cop cars who were there, breaking up another fight. They would never crawl out their bedroom window to be able to get to a safe place. My life and their life had been drastically different, but even knowing all of that, I thought I had escaped and got past it. I never knew that trauma can reappear years later or that after going through a life of trauma you could be diagnosed with post-traumatic stress disorder (PTSD), so I never thought I would be here.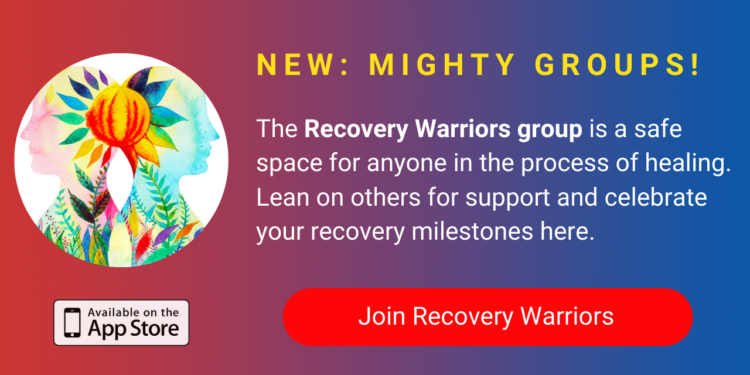 Now that successful career is gone as complex trauma controls my life and I have to face the fact that I hate myself because of the abuse and manipulations I went through for so many years. I no longer know who I am as I go through flashbacks of horrible things that I had hidden away for most of my life. Everything in my life, including everything that shaped me into the person who I thought I was, has changed because I've had to face the truth of what really happened and how it truly impacted me. Somedays I shake nonstop, often I twitch from high anxiety. Most nights I spend on my dark bedroom floor, with my back pressed against the cool metal bed frame because it's where I feel the safest. My marriage has changed, my parenting style is now pure survival and my faith struggles more than I ever thought it would. Everything that I thought was set in stone and smooth sailing is gone, and I never saw it coming. I never thought I would be here.
So if you want me to get on TikTok and introduce myself, I will, but it's not going to be comfortable or pretty. I'm not the one that can dance around in the Target parking lot while waving my fancy coffee drink, with the fall outfit on point. Those days are gone for now. I can't appear holding a clipboard with horn-rimmed glasses and tell you how successful and smart I am while tucking a pen into my hair. That's not where I am right now. But if you want to see someone who is exhausted from the mental battle, with long sleeves to hide the self-harm scars, sitting on the bathmat in the dark, trying to talk herself into taking a shower, I'm your person. This isn't the plan I had for my life and it's not where I wanted to be.
If you really want to know the true me, start with this; I'm the one that never thought she'd be here.
Originally published: January 15, 2021