12 Mantras for Anyone Healing From Childhood Trauma
---
Editor's Note
If you have experienced emotional abuse, the following post could be potentially triggering. You can contact the Crisis Text Line by texting "START" to 741741.
Healing from trauma is a bitch. I want to make that very clear right off the bat because I never want to make any of my readers feel like they're healing "the wrong way," or not healing fast enough, or like they're failing in some way if they can't relate to my trauma-related content.
Here's the truth: it took me a really long time to realize that my childhood was traumatic, and I spent absurd amounts of energy trying to protect myself from that reality with intricate defense mechanisms and self-denial before I was ready to accept it. And here's some more truth: there are plenty of days where I question absolutely everything, those defenses come back up, and I have to accept the reality of my trauma all over again.
Healing is a complicated, twisted, painful, tender thing, and you are not doing it wrong, I promise.
But if you need some encouraging words to help you right now, I have a few mantras that might be worth trying out. Mantras are gentle words you can use to soothe yourself when you're upset or you've been triggered, but they can also help even when you're feeling good. They can help remind you of your worth every day, good or bad.
Some of these I've used myself, some I've heard others use, and some I would like to use but just don't feel ready for yet. If any of these mantras rub you the wrong way or feel invalidating in some way, ignore that shit. In the past, when I've seen posts like this and I couldn't relate to certain bits and pieces, I would doubt if my trauma was even real and go into a truly terrific spiral.
I do not want that to happen for you. Everyone's trauma is different, everyone's healing is different, and your experience is valid exactly the way it is, no matter how messy or unusual or counterintuitive.
12 mantras to help you heal from childhood trauma:
1. "I am the expert on me."
When we're traumatized as a kid, we learn that our own perspective is not the most important. We learn to trust others before we trust ourselves. I am working on this one a lot right now.
2. "I am not hard to love."
Yeah, if you've been through trauma, odds are high that part of you truly does not believe this. But it's true. You are not hard to love. If others did not love you, it is because of a failing on their part, not yours.
3. "It is OK to be angry."
Anger is often an unsafe emotion in a traumatic situation, but that doesn't mean it is actually a bad emotion. If you are safely separated from your traumatic environment, then it is OK to be angry. Your anger means that part of you knows you should not have had to live through your trauma. Your anger is a sign that you love yourself, and that is a very good thing.
4. "I will befriend my discomfort."
Discomfort often feels especially scary for people with trauma because even minor discomfort can trigger the fight/flight/freeze response, which is highly sensitized thanks to the trauma. But if you were in a traumatic environment for a while, it's important to remember that you might feel most "comfortable" in traumatic environments, so if you're uncomfortable, it might actually be a sign you're in a healthier place.
5. "I do not have to forgive in order to heal."
This is one of the mantras that I don't think I'm really ready for yet, but I thought it was important to share. Forgiveness is not a necessary part of healing though, I promise.
6. "I give myself permission to rest."
Healing is a complicated, heavy process, and it can absolutely wear a person out. Validate this difficulty and give yourself permission to rest.
7. "I can accept what happened."
Right now, I am working on simply acknowledging the reality of my trauma, and I'm nowhere near ready to accept that reality — acknowledgment and acceptance are definitely different — but I'm working on it.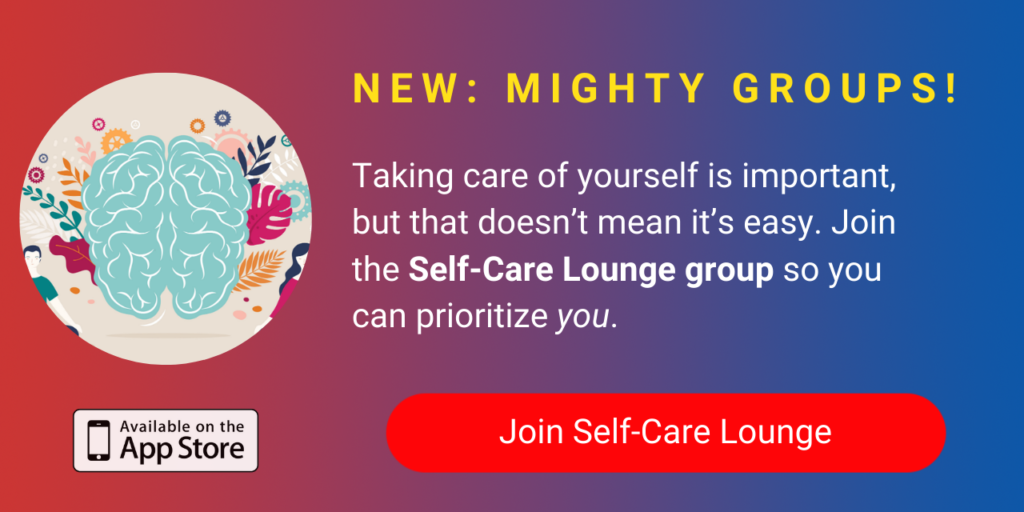 8. "My healing is not selfish."
I had a huge breakthrough in this area a few months ago. Healing is a lot of work and requires a lot of self-reflection that unhealed folks might misinterpret as narcissism, but in reality, healing is not selfish at all. First, it is good for you and that is enough, but if you need another reason, then second, if you heal your trauma, you are far less likely to pass that trauma on to others around you.
9. "I am allowed to ask for attention and validation."
One of my biggest self-insults is calling myself an "attention-whore" because I am so incredibly petrified of needing attention (and validation). But that does not reflect reality; it reflects trauma, and it isn't true. Attention is a basic human need, and as a human, it is OK for me to need it sometimes.
10. "My healing and happiness are not contingent on others."
This is a bitter lesson that I am struggling with at the moment. The truth is, you may never get the apology you deserve, and you cannot wait around for others to change and grant you permission to heal. The only person you can control is you.
11. "Maybe not today, but someday I will be my own person."
If your trauma is related to codependency, gaslighting, invalidation or emotional neglect, you may not really feel like your own person. I know I often don't. I feel like who I am is largely controlled by trying to be what I'm "supposed" to be, or being as lovable as possible. And saying "I am my own person" feels extremely inaccurate, so instead, I use this mantra, which gives me permission to take my time in my healing.
12. "Child-me was worthy of so much love, and so am I."
This is one of those things that I know, but don't believe. So I'm working on it. May you start to believe it too.
A version of this article was previously published on the author's blog, Megan Writes Everything.
Photo by Céline Druguet on Unsplash
Originally published: July 22, 2020