There's No Right or Wrong Way to Respond to Trauma
---
In 2008, an 18-year-old girl named Marie was raped in her apartment in Washington. She reported the assault only to face immediate criticism and disbelief from the police who interrogated and pressured her into recanting her claim. Even her family doubted her story; according to her former foster mom, "She called and said, 'I've been raped'… There was just no emotion. It was like she was telling me that she'd made a sandwich."
Not only was Marie faced with a charge of false reporting, the perpetrator went on to assault a number of other people before being captured and charged.
Psychologists identify the three main categories of trauma as acute (one-time events such as shootings, car accidents and assaults like that against Marie), chronic (repeated and prolonged abuse or violence), and complex (exposure to a series of events, typically of an interpersonal nature). And while some survivors never develop post-traumatic stress disorder (PTSD) symptoms, all forms of trauma leave the survivor susceptible PTSD and the ongoing effects.
Trauma has the power to alter our brains, our bodies and our lives. Surviving a traumatic event can lead to a number of physical, emotional and psychological symptoms including somatic (gastrointestinal, cardiovascular, respiratory, etc. ) pain, emotional dysregulation, hyperarousal and sleep disturbance, dissociation, flashbacks and numbing behavior. While some survivors appear high-functioning and unaffected, others may struggle to hold down a job, isolate from family and friends and have difficulty navigating their daily lives. The range of symptoms is so vast, the way we respond to trauma is often inconsistent.
To the confusion of her family and police, Marie's reaction to the assault appeared detached and unemotional, and at times, her memory failed her. She was unable to recall the order of certain events, for example, which she described as a blur, but clearly remembered the identifying birthmark on the attacker's leg. Because Marie failed to live up to the archetype of the "perfect victim" (typically a young, white, virginal, cisgender girl who is emotional but not too emotional and has no history, no faults and a flawless memory), her victimhood was ultimately questioned and dismissed.
It's not unusual for survivors of trauma to lose pieces of their memory of the experience; when a highly stressful experience becomes too emotionally intense for the brain to consciously process, certain memories are buried under the rubble of trauma. In other words, failure to remember seemingly obvious details is not a sign the victim is lying, but that the trauma was simply so unbearable, her nervous system entered reactive mode in order to survive.
Additionally, one's reaction to a traumatic event is dependent on a number of factors, including but not limited to the level of violence, the use of force, the frequency and severity of the trauma, pre-existing mental health conditions, social support, dissociation during and after the event and more. All of these components and more influence a person's decision to go to the police or not, to share with a trusted support system or to remain silent — each of which are understandable responses to trauma.
The doubt around Marie's violent attack affected her ability to hold down a job, led her to lose interest in her hobbies and sent her down what she calls a "dark hole" of depression, self-loathing, substance abuse and isolation.
Marie's attacker was eventually caught, finally leading her truth to be recognized. Had the police, her family and her friends been more aware of the effects trauma has on the mind and body, perhaps she would have been saved from additional pain, the man who raped her would have been detained and more attacks may have been prevented.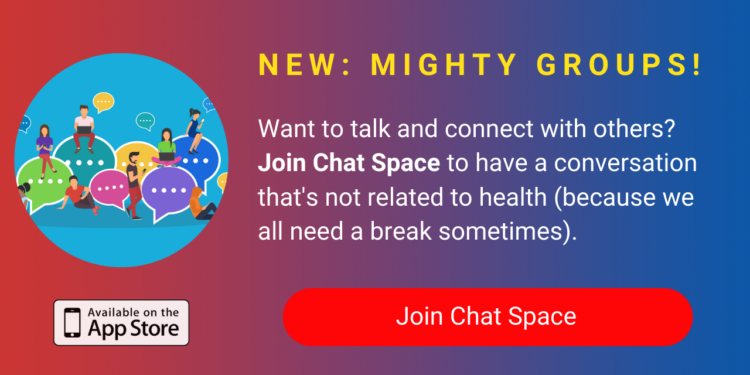 Neglecting to believe survivors like Marie can be traumatic in itself; further invalidating experiences that frequently result in feelings of shame and grief is dangerous and irresponsible. Survivors are criticized for the way they handle their circumstances, by going or not going to the police, isolating or not isolating, etc. These criticisms are unfair and destructive. PTSD thrives in shame, and it's our responsibility to care for survivors and not to create additional obstacles to their healing.
In short, if you're struggling to cope or feeling alone or confused after a traumatic event, you're not alone. Crisis hotlines are staffed with people trained to believe and assist survivors appropriately, and other professionals like therapists have a duty to care for clients who have survived various forms of trauma. Your story is your story, no matter what it looks like.
Photo by jurien huggins on Unsplash
Originally published: July 23, 2020