How My Young Nephew Supported Me After My Traumatic Brain Injury
---
I sustained a traumatic brain injury — an epidural hematoma — in March 2014. An emergency craniotomy saved my life, but I was left struggling with both the shocking trauma inflicted by the brain injury as well as a recovery from a difficult brain surgery.
A few months after I was released from the hospital, my older sister came to be with me, toting my 3-year-old nephew with her across the country. A kid like him is a walking heart; bright, beautiful smiles for everyone and endless embraces. He walked into our apartment and wanted nothing more than to cuddle up to me after his long day on a plane. And it terrified me.
That new baby-soft skin of my jagged brain surgery scar, looping from my hairline over the crown and ear, felt like it could rip open at any moment. In fact, every part of me verged on splitting open. Suddenly, his quick small hands flying towards me, I cried out that he couldn't touch my head, nowhere near my face at all. He couldn't understand that until I explained it in a way he could relate to: it was a boo-boo, a bad one. His eyes got wide. He somberly promised he wouldn't do anything to make it hurt more.
It broke my heart that he would never know his aunt without her scar; in fact, he'd never remember her at all without a brain injury. As he's grown older, knowing I still fight with the long-term effects of my TBI, and as my scar has toughened and aged without cracking open again, I remember his protection in that moment with gratitude and pride. My nephew. He's all love, that kid.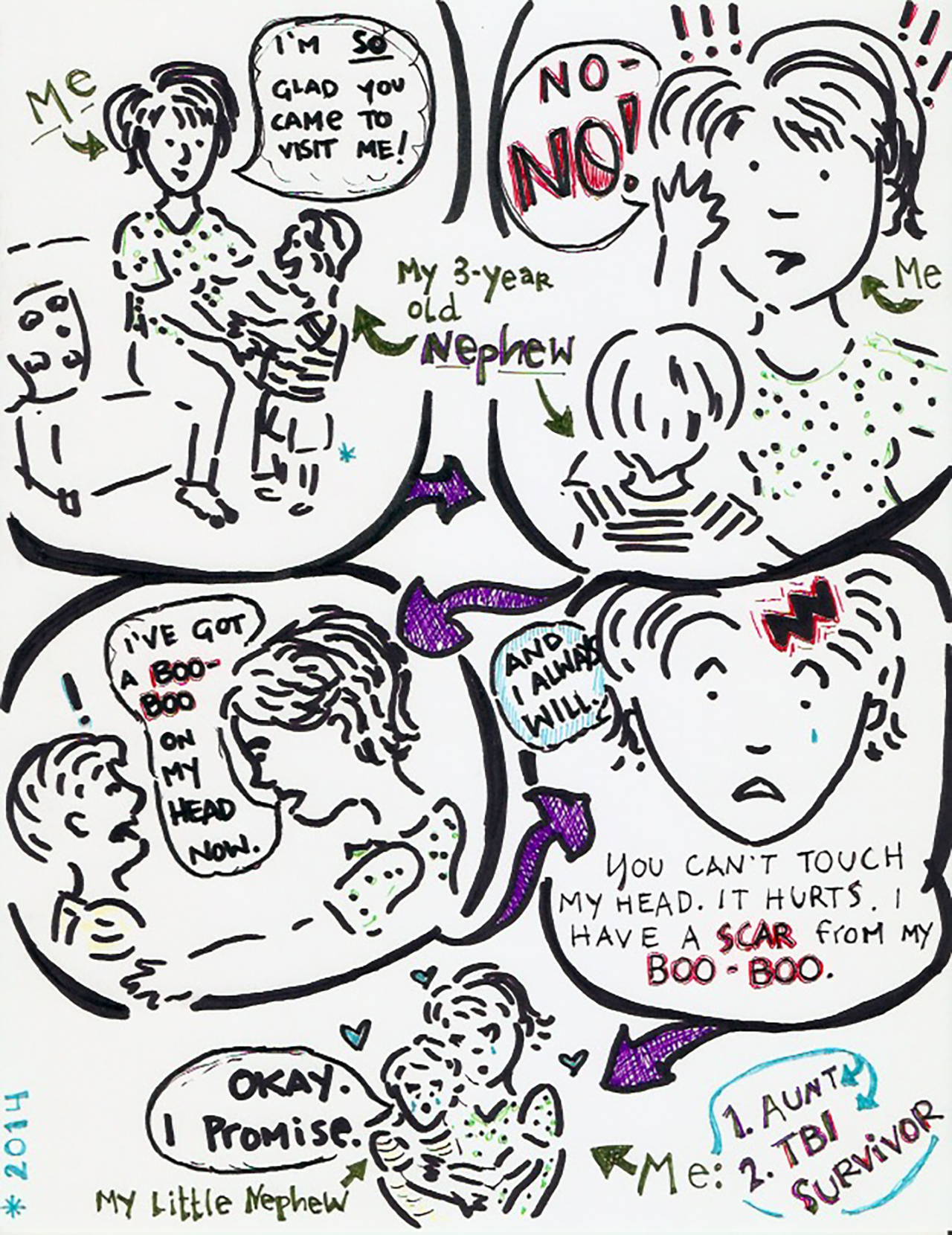 Originally published: May 22, 2018