I'm Not a 'Real Life Auggie.' I'm an Advocate for Craniofacial Differences.
---
I am not a "real life Auggie" — but I am an advocate.
Recently, I read an opinion article suggesting the movie "Wonder" is commercializing facial differences. The author argued when individuals with craniofacial syndromes are invited to speak at school assemblies or to classrooms about choosing kindness, they are sensationalizing facial differences.
As one of these speakers, I am not sensationalizing; I am educating. While I do believe kindness should be expected from everyone, we have to face the reality that bullying still exists. Often, bullying is a reaction to a fear of the unknown or something outside of the norm. And those with facial differences are targeted because they fall into these two categories. There is a stigma with facial differences, which is further perpetuated by mass media depictions of those with unusual appearances (like the Phantom from "The Phantom of the Opera" and Dr. Poison from "Wonder Woman").
When I was a child, I wished more people were able to recognize and understand my craniofacial syndrome, Treacher Collins. But usually people gawked at me like I was some sort of abomination. I knew individuals' reactions to me would only change when Treacher Collins syndrome gained exposure. It became my goal to educate and spread awareness so future generations would not be subjected to constant scrutiny.
The book "Wonder" has added a much-needed level of awareness to the craniofacial world. It may be a fictional story conjured up by an author with no personal connection to a facial syndrome, but it is a story that needed to be told. It touches on sensitive issues such as dealing with bullies, maneuvering life with low self-esteem, and growing to accept people as they are. Those of us with real life experiences had plenty of opportunities to pen a similar book but may not have. Many of my teacher friends have added "Wonder" to their elementary curriculum with much success. Students may now find themselves learning about life experiences previously foreign to them. It teaches kids that everyone feels the same, regardless of their appearance.
By inviting speakers with craniofacial differences, like myself, these schools are allowing us to continually teach students with our firsthand accounts. When students ask me questions pertaining to what they read in the book, my answers validate the lessons they learned while immersing themselves in Auggie's story. No, I am not commercializing my syndrome; I am shedding light on craniofacial differences. Advocates shed light on injustice and call for change.
I support organizations like the Children's Craniofacial Association and Faces: The National Craniofacial Association because they are seizing the opportunity to raise awareness about those living with craniofacial differences.
In an ideal world, kindness should be expected, but until we banish the belief that "different" equates to inferiority, kindness cannot prevail. Children adopt the actions they witness of their parents or guardians. Sadly, not all adults are tolerant of differences, making them less than ideal role models for their children. Sometimes, a child's first lesson about inclusion or kindness comes in school; thus, the movement to "choose kind" is vital in our classrooms.
The way I see it, I am benefiting from "Wonder," not the other way around. While I do not promote myself as a "Real Life Auggie," because my story is authentically my own, I am now afforded the opportunity to speak to the masses about growing up with Treacher Collins syndrome. My pain, my struggles, my triumphs, my strength: they are my reality. By candidly sharing my experiences, I not only open people's eyes to life with a facial difference, but I also connect with individuals struggling to find confidence and/or feel accepted. I refuse to believe that by telling my story, I am somehow doing a disservice to my cause. The only way we can evoke change is by being brave enough to speak up.
My name is Kristin, and I am an author, speaker, and advocate for craniofacial differences.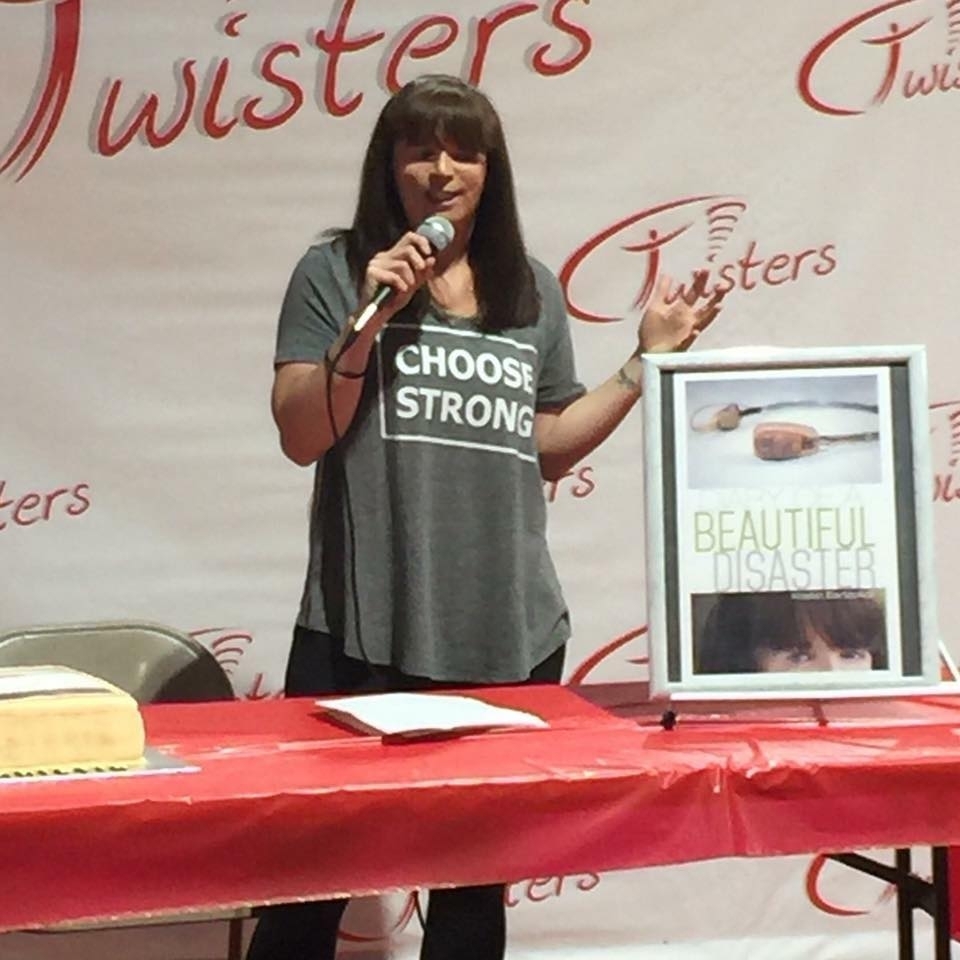 We want to hear your story. Become a Mighty contributor here.