Why I Have to Hide My Anxiety Under a Headband
---
I used to wear headbands all the time in elementary school. At age 8, I loved the way that they could magically part my blonde cowlick away from my forehead; I enjoyed the simplicity involved in transitioning my hair from a post-wake-up nest to a "second grade class picture day" aesthetic. The accessory defined me in a way, in that it distinguished me from my identical twin sister. I was unique and I loved it.
Yet today, as I struggle to adjust that same fabric around my head, I resent it.
This dramatic shift in perception revealed itself about a year and a half ago. My freshman year of college was rapidly coming to a close, and between finals, packing, transitions and goodbyes, my anxiety skyrocketed. (In hindsight, that reaction did not seem atypical for me, as my anxious spouts were commonly triggered by exposure to situations completely beyond my control).
Amidst my panic, I desperately tried to reestablish a sense of control in my schedule, but nothing worked. I sketched out schedules and constructed to-do lists, but the pit in my stomach would not dissolve. I needed a distraction.
I was sitting in the library staring bleakly at my laptop before a final, and I reached for a lock of hair resting on my shoulder. I twirled it around my finger, as many women do, and then, without truly thinking, I tugged at a strand until it detached itself from my scalp. I looked at the piece of hair that fell, lifeless on my lap. What did I just do?
I continued this process for days; I pulled my hair out, strand by strand, to get through exams. It was a strange sensation — it hurt, for just a second, and then filled me with relief. The initial pain distracted me from my stress, and watching my hair pile up on the floor gave me a feeling of empowerment. The control was back in my hands (literally) and it helped me cope with my constant uneasiness.
However, like an infectious drug, this trend evolved from a coping mechanism to a mindless habit. Weeks and months passed as I allowed my newfound hobby to consume me. I pulled my hair constantly — in class, in my room, in public, anywhere — and nobody knew. I was like Gretchen Weiners from "Mean Girls:" My hair was full of secrets.
Bald spots sporadically began to appear in patches around my head — that was definitely a warning sign. Anxiety is so devious in its ability to be disguised and unnoticed, but this was becoming unavoidable. While depression can be bottled up and hidden, baldness is quite tangibly visible. It had only been four months, but I knew I needed to confide in someone.
Upon seeing my hair, or lack there of, my parents appeared shocked, uncomfortable and extremely scared. They had always been aware of my anxiety, but seeing its manifestation on my hair was a huge wake up call.
This disorder, which I later learned is called trichotillomania, affects approximately 2 to 4 percent of Americans, or two to 10 million people, and about 80 to 90 percent of reported adult cases are women. I enrolled in a cognitive behavioral therapy program specialized for trich, which introduced methodology to combat this damaging cycle.
My therapist suggested that I wear a headband as a reminder for my fingers to divert their attention upon touching my hair. I had given up on feminine hair accessories quite quickly after second grade as I grew to channel my independent expressions through my personality, but alas: I was being reacquainted with the infamous headband.
I've worn one every single day in 2015. I must be Forever 21's favorite client — I practically fund their entire hair accessories collection.
Fortunately, I am blessed with a patient boyfriend who shows unwavering support. For the days that I feel beautiful, he compliments my floral headbands. There are days when I feel angry and frustrated, and I cry from just looking at my reflection in the mirror. In those difficult moments, he kisses my bald spot beneath my headband and reassures me things will improve.
There are days when I want to pretend the situation does not exist altogether and avoid all discussion; on those days, he changes the topic. There are times when I want to rant and vent and talk about it compulsively just to get it out of my thoughts; on those days he listens. If he notices my hand reach behind my head, he gently says my name and looks at me knowingly. If I joke about it, he laughs with me.
The most important way to exhibit support is through reassurance — sometimes all I need is to be told that I am beautiful, regardless of my hair. It sounds shallow, but the hardest issue to confront was my change in self-esteem.
My headband is more than just a fashion fad. My headband is an extension of my carefree, 8-year-old self on class picture day: it makes me stand out. It makes me unique. But unlike those days, this does not define me — and I will never give it the power to.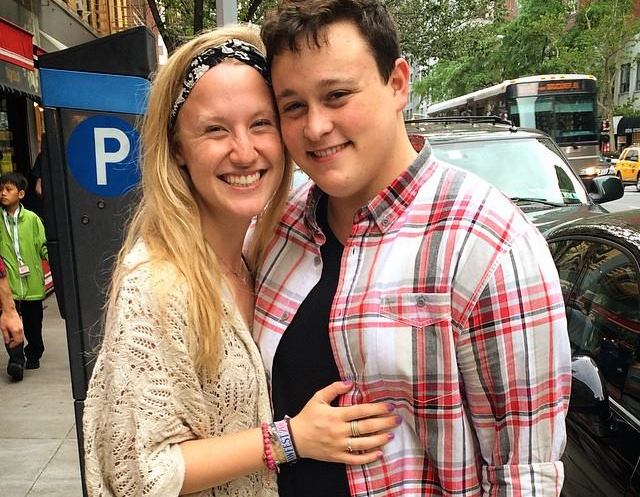 The Mighty is asking the following: For someone who doesn't understand what it's like to have your mental illness, describe what it's like to be in your head for a day. If you'd like to participate, please send a blog post to mentalhealth@themighty.com. Please include a photo for the piece, a photo of yourself and 1-2 sentence bio. Check out our Share Your Story page for more about our submission guidelines.
Originally published: December 23, 2015