How I Learned to Love My 'Prednisone Cheeks'
---
I still remember the days I prayed for what I have now. It's hard to believe those are the same two people in these pictures right?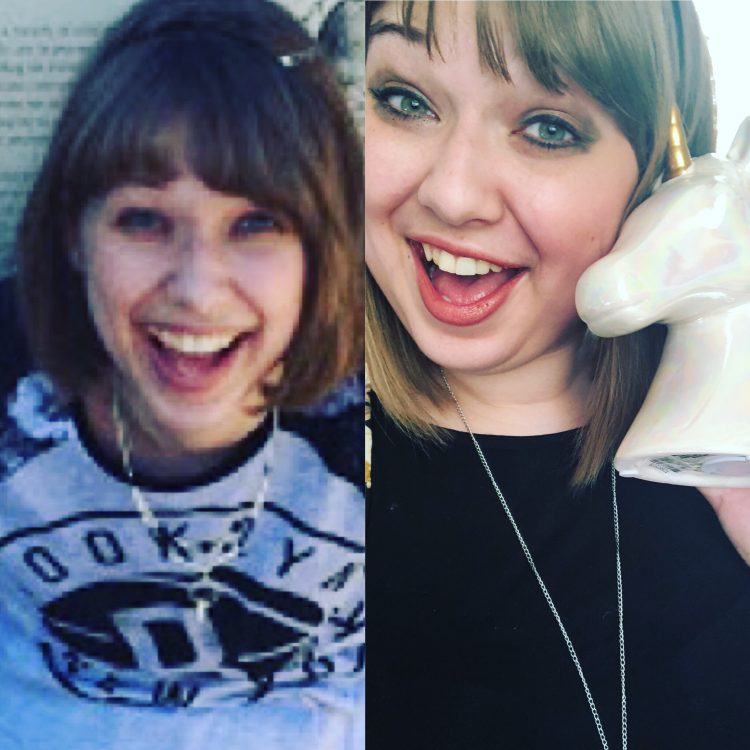 Two years ago I began my journey to the Mayo Clinic.
Two years ago I was completely IV dependent, grossly underweight, close to dying, and no one knew why.
Two years ago, I'd stare at my face in the mirror and want to cry. The reason? I missed my cheeks.
My whole life I've had a "fuller" face. All I wanted was to look in the mirror and see I had cheeks again.
As you can tell now, I most definitely have cheeks. Prednisone cheeks!
For weeks, I've honestly struggled with them, between the gland swelling and thyroid swelling. I've been convinced my neck represents a honey-baked ham more than a neck.
Doctors will look at me and say, "Man, you look puffy! I can tell you're on prednisone." Though, it's often in a more tactful way. After all the weight you gain on prednisone, being told you look "puffy" does wonders for a girl's self-esteem.
I've looked in the mirror and have cursed my prednisone cheeks.
I've cursed this body that I have absolutely no control over — looks wise, health wise, or any other way.
Then I realized…
Two years ago, I probably would have kicked "current me" to knock some sense into her.
Yes, I may have "prednisone cheeks," and I may be heavier than I've ever been (it was much needed weight gain, but still, having your clothes not fit is always a little shocking). Yes, my body may be etched with stretch marks.
But I am alive.
I can eat. I'm not in the hospital every three days.
My health is far from perfect, but my quality of life is 120,000 times better than it was when I was dying.
And that is all because of my "prednisone cheeks." It's all because of this crazy life-saving miracle pill, and the weird side effects it brings.
I'm still extremely sick. I most likely always will be, but those things I ached and prayed for when I was sick, I finally have today.
After that reflection, I honestly love my prednisone cheeks.
They are a sign that despite everything that has tried to kill me, I'm still standing. I'm surviving.
Don't take the signs that you're surviving for granted. Appreciate the gift of life, and always smile on.
We want to hear your story. Become a Mighty contributor here.
Originally published: February 22, 2018