6 Things to Remember as a Patient in the Undiagnosed Diseases Program
---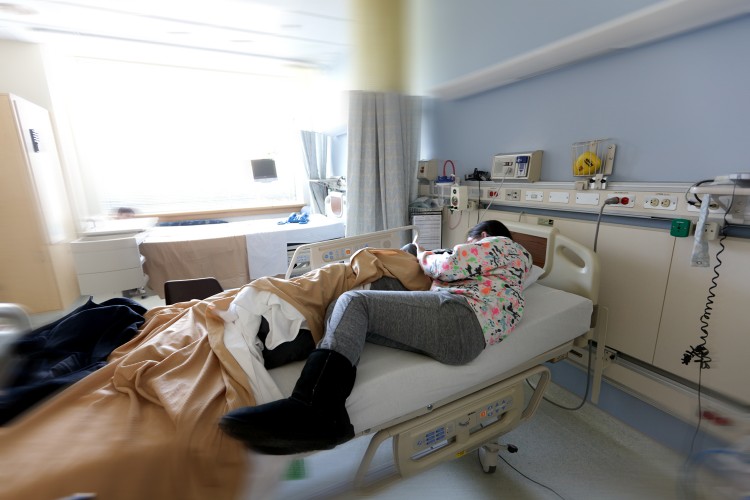 I am the mother of a formerly undiagnosed child. I have been on the other side of a diagnosis for longer than I cared to be. After 15 years seeking a diagnosis for our son, we reached the point where doctors concluded there was nothing more to be done.
No answers were forthcoming, and specialists, formerly intrigued by his challenging case, seemed to lose their enthusiasm for helping us.
With our son continuing to decline and no way of knowing why, the idea of a one-stop-shop for diagnosing rare diseases seemed like our best chance for an answer. At the time, the Undiagnosed Diseases Program (UDP) at the National Institutes of Health (NIH) was the only program solely dedicated to evaluating patients whose symptoms had eluded a diagnosis (the program has now expanded to include several centers across the country, and the NIH is just one piece of the network known as Undiagnosed Diseases Network, or UDN).
The program is very selective (according to a Letter to the Editor in the May 2016 Journal of the American Medical Association (JAMA), more than 10,000 applications have been submitted to the UDP over the past eight years, with a mere 750 patients selected for an in-person evaluation). With nothing to lose, I submitted an application on behalf of my son in the spring of 2012. In late 2012, our son was accepted into the UDP program at NIH and we were brought in for a week of tests and doctors consultations in April 2013. He was finally diagnosed in December 2014, making it a two-and-a-half-year process from application to answers.
Here is a brief summary of our visit to the UDP in the spring of 2013 for those who may be considering this program.
1. Be prepared to wait. The UDN website states that a "UDN clinical site will then contact you, typically within one month of application." In our case, it took approximately 6 months to get a response from the UDP, and then about another 6 months to actually get seen.
2. You will receive a comprehensive work-up. You will undergo an enormous number of tests while you are there. I'm not going to lie; it is exhausting. We ultimately had to reschedule some of the tests for a future date, as the grueling schedule was too strenuous for our son and he became sick toward the end of the week. Thankfully, we are local so this was only a slight inconvenience. The evaluation, however, is incredibly thorough and you may decline any tests you don't wish to have. You will see at least a dozen specialists and if your case is interesting enough, it may be presented before the board for a more intensive review.
3. You may not get a diagnosis. According to JAMA, fewer than 19 percent of patients accepted into the UDP program actually receive a diagnosis.
4. You are a research subject. This is not to say that you or your loved-one will be treated poorly or with disrespect. Just know going in that their agenda is different than yours. They may not have the same sense of urgency in finding a diagnosis that you have and some of the testing appears to be done solely for the benefit of science. Also, do not expect to receive medical care if you are diagnosed. You will likely be left to your own devices to find the specialists who can help you, unless the NIH is currently offering clinical trials on your particular disorder. And the rarer the disease, the less likely it is you will find a doctor who has ever heard of it.
5. Just because they identify the problem, doesn't mean they will know what to do about it. In my son's case, scientists had recently discovered the function of the gene that was mutated, and a therapy protocol was already available. However, sometimes they will find mutations and abnormalities and still have no idea how it relates to your symptoms. That is not to say science won't eventually catch-up and provide answers at a future date, but you should know going in that this is a possibility.
6. You may not automatically get an exome test. This point is the one which I believe is the most important to make, as many families come to this program as a way to have whole exome sequencing performed. The doctors at the UDP will evaluate you with a large battery of tests, this is true. But, you may not be offered whole exome sequencing right away (see number 4). Only after all other tests are exhausted, do they consider exome sequencing. First a case must be made to justify the cost (remember, these are government dollars). As of 2013, this process was taking from one to two years. In my son's case, his blood sat at NIH for 18 months before the exome test was run. Were it not for my son's neurologist pushing them to expedite the process, it would likely have taken even longer. For a progressive disease such as our son's, it meant 18 additional months of going without the treatment that would have kept him from deteriorating further. I have since met at least a dozen families whose children were diagnosed with the same disorder in as little as three months through private whole exome sequencing. If this is the test you are ultimately after, it may be advisable to try and get it done quicker elsewhere.
In the end, I would not discourage anyone from seeking a diagnosis through this program. I believe the program is valuable and may be the only chance a family has to find a diagnosis for themselves or their child.
Going in armed with what to expect is the best advice I can give to prospective families.
If your child has a condition which is progressive in nature (like my child), you might pursue whole exome sequencing through your child's doctor first, in case there is a treatment available.
Originally published: July 26, 2016