Reflections on Living 5 Years With Lyme Disease
---
Today is my five-year Lyme disease anniversary and I felt the need to write something in order to reflect on this time, and maybe even make some sense of it all. Easier said than done.
It is not often when I try to write that I'm mostly lost for words. But then I thought it were rather appropriate that this was, in fact, how I felt. There are no words to truly describe what it's like for your health
to be taken from you. There are no words to explain how I feel about the five years that have slipped away from me. There are no words to describe being held together by what feels like sheer willpower and a sprinkle of hope. And as tears welled in my eyes, I knew, there were no words indeed. But not unlike my battle with Lyme, I had to try anyway.
I thought I knew the tragedy in the world,
But I woke up one day to a new one.
This place didn't feel like home,
And I wondered where I had gone.
Lyme is a lonely battle,
It was lonely from the very start.
Why wouldn't they believe me?
Don't they trust my character or strength of heart?
Each year a little less hope,
And another part of me lost further inside.
I'm told again and again that it'll get better,
By people never been through this tide.
Lyme is screaming into the abyss,
No answer, no reception tower.
An inconvenience to others,
An "I can't help you," and "not at this hour."
People changed, not all at once,
But soon change was all they did.
"It can't be that bad," says the healthy one,
End to a friendship, another full lid.
I stand alone, amongst many,
Wishing the others understood.
Dancing tentatively back and forth,
Presuming to know what is for our good.
Time passing by on my side,
I stay up late with the moon.
Thinking about the bad days unseen,
And all the secret warriors hid in their room.
One is the loneliest number, they say,
And one bite was all it took that November.
For everything to change today,
Five years ago.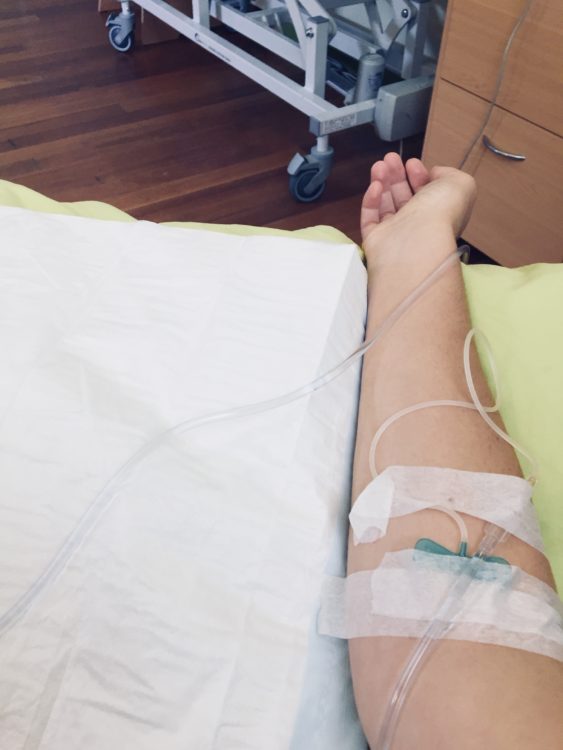 I hope these words find you at the right place on your journey. It is OK to lament your experiences and stories untold. Please reach
out if you are feeling the sting of Lyme extra hard this day, week or month for whatever reason. You're not alone in this.
Photo submitted by contributor.