Ed Sheeran Shares Relatable Truth About Having an 'Addictive Personality'
---
Editor's Note
If you or a loved one is affected by addiction or an eating disorder, the following post could be triggering. You can contact SAMHSA's hotline at 1-800-662-4357 or the Crisis Text Line by texting "NEDA" to 741741.
What happened: In an interview with The Sun, Ed Sheeran opened up about struggling with an addictive personality while he skyrocketed to success. This bled into almost every facet of his life — from his tattoos to social media to food and alcohol. The star revealed that before taking an extended social media break, he'd sometimes spend up to 19 hours a day on various platforms. He'd also binge on alcohol and junk food until he felt sick, regularly staying up drinking until the early morning and sleeping all day until his performance.
I think things like sugar, sweet stuff, junk food, cocaine, alcohol, it feels good the more you do, but it's the worst thing for you. I think with addiction, it's just very hard to moderate, but moderation is the key. — Ed Sheeran
The Frontlines: Sheeran credits his wife and childhood sweetheart, Cherry, with helping him through his mental health issues — which included anxiety-induced panic attacks. The star revealed that his wife eats healthier and doesn't drink much, so he eats healthier and doesn't drink much. Today, Sheeran is focused on moderation, even though he admits that it's "very hard to moderate" with addiction. According to the Addiction Center:
21 million Americans have at least one addiction, but only 10% receive treatment
Around 20% of Americans who live with depression or anxiety also struggle with substance use
Substance use and other addictions are often used as a way to modulate difficult feelings or symptoms of mental illness
Get more on mental health: Sign up for our weekly newsletter.
A Mighty Voice: Our contributor, Barbara Schiffer, also opened up about what it's like to live with an addictive personality. "A lot of my friends didn't understand how when I started drinking and using drugs, I was able to eat more normally. Or why when I got clean, I all of sudden started working out more and eating less," she wrote. "Truth be told, I knew why. It was because something else was filling that space in me that needs to be fed. The part of me that thrives on an internal high. Of feeling like I'm invincible and flying." You can submit your first-person story, too. 
Add your voice: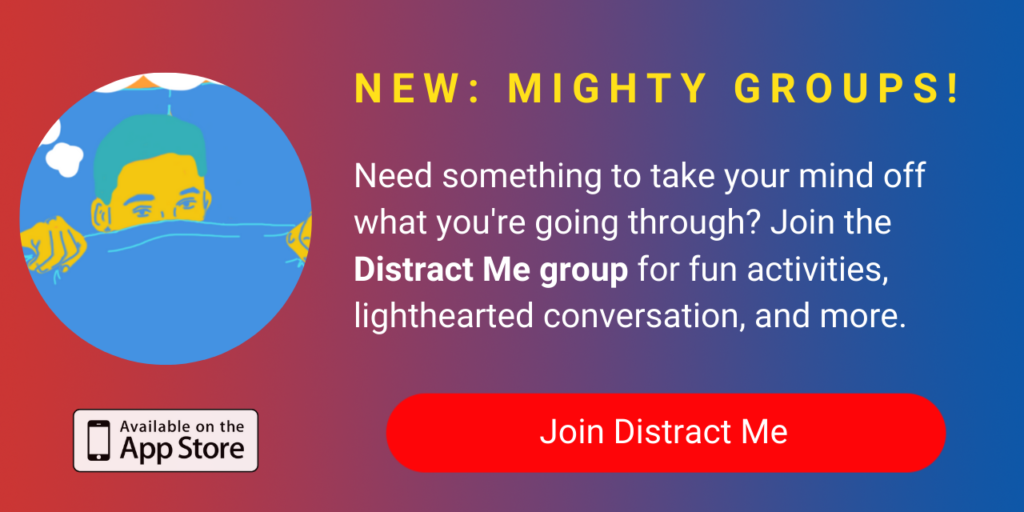 Other things to know: Addiction doesn't always stem from substance use problems. It can take many different forms. If you want to learn more, check out:
How to take action: If you or someone you know struggles with addiction, you can visit the National Institute on Drug Abuse for a list of resources. You can also call the Substance Abuse and Mental Health Administration's free national hotline at 1-800-662-4357.
Originally published: July 27, 2020