When Nature's Beauty Contrasted With My Husband's ALS Diagnosis
---
I have always kept journals as a necessary way to offload difficult feelings. For all my days, art has been therapeutic for me as well. As an author and artist, I notice things, like for example — the miracle that is the biodiversity of nature, and all the gowns nature wears.
Here is something I wrote when I had a spouse, three children to raise, two cats, a dutiful hound with big brown eyes, and when I was gloriously in a beloved rut with my life. As an autistic woman with lifelong selective mutism, I had no idea I would become the voice for my husband, as his vocal cords deteriorated. As the late Donna Williams told me at the time, "You were backed against a wall and did what you had to do, because you damned well had to!"
Coming to Terms With a Spouse's Unexpected Diagnosis of ALS: when autumn's splendor feels like a flat New England postcard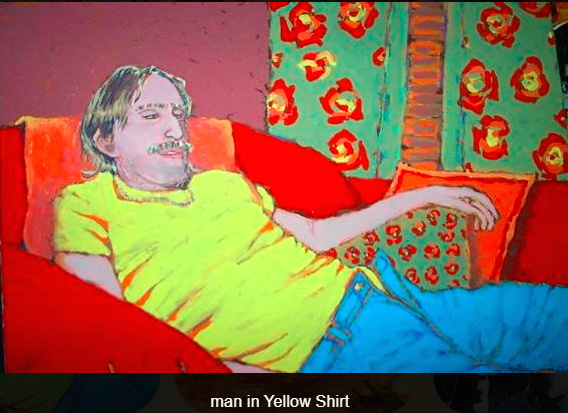 I am 35 years old. I pretend like I'm that woman on TV sometimes when there's a mess in the kitchen. I cross my arms, put my hair in a genie-like pony tail, wiggle my nose and blink my eyes once and twice. Predictably, this bit does not make little problems or big problems go away.
Sometimes though, like when I pretend there's magic in the world or when I dance with Sweet Pea the cat, the people around me laugh, start to believe or seem to believe there might be magic. A little twinge, a tiny one, a little chink occurs like a healing. At least that's what laughter feels like to me when I hear it. It was decided early on to be honest with the children according to each of their age levels of understanding, to keep things as normal as possible and create opportunities for laughter, because their childhoods should have that.
Sometimes my husband Howie and I are allowed moments to be mundane! Ruts are the basis for roads, you know. Back before any pavement was set down, the ruts were there, are there, beneath. Sometimes, my husband and I are in our rut; so far in it we forget momentarily the doctor who said "…two to five years…" I don't want to trudge ahead. I want to be stuck right here.
Well I had to say to that doctor, "How sure are you its ALS?" (This after a year of ruling out every other ailment in the books that the kind doctor with the wet eyes could think of.)
"96 percent…" he replied.
"Oh, well then — we have four percent! Good!" I said.
And that day my spouse and I (he still fully able to walk) went out into the parking lot of the hospital with the news, where we were slapped with the beauty of the perfect autumn day. That hospital building was high on a hill! It was put there in a place so picturesque I thought, my meager attempts at pointillism do not surpass this display… But it could've been a piece of paper, that valley view laid out before us, filling me, inspiring me to dash home and paint one more matte page of a fall scene.
But maybe the trees knew more than we did. And I have since forgiven the trees.
On the way home, I wrote "He's Got What?" on a napkin, stuck it in the glove compartment and left it there a long time.
He's got what?
We left the damned building and — all I could say was "Look at the blimp in the sky!"
(A blimp should not glide unmentioned…)
I did not feign my awe at the sight — but all I could think was The hills ain't got a right; Who would stipple hills today in orange yellow crimson light?

"Why? Today? Does fall attempt to dazzle us?"
We crunched leaf litter in the lot outside the building.
So there, Autumn!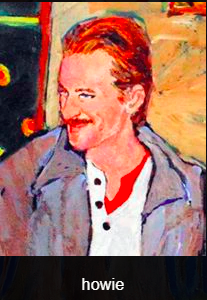 I see signs of your glory wilting — ha! I give the leaves two weeks to drop I say and of that, we'll see a few peak days; two tops.
One day of peak color we agree is today. Of all the days. Of all the paintings I've done I know that nature's hand at fine art surpasses my timid strokes.
Why? Today? Should this spectacle inspire me?
Weak with matted heart my thoughts choke: Hey splashy show of stupid beauty! Your exhibitionism's haughty!
Whose idea, whose lame idea was it to set this place before a sea of foliage as we go to the car?
It implies the cunning fools knew more than we could know. So far.
I think: The hills ain't got a right.
A glance ahead, they loom before us, godforsaken trees.
A gaze behind, the looming building's marked "M.D."
All I could think was " it looks like heaven."
All he could say was I'm only thirty-seven.
Photos courtesy of the author
Originally published: November 15, 2019