What You Don't See in My Favorite Vacation Picture
---
This week marks 10 months of my relationship with a powerfully caring and understanding guy. And this picture is one of my absolute favorites of us.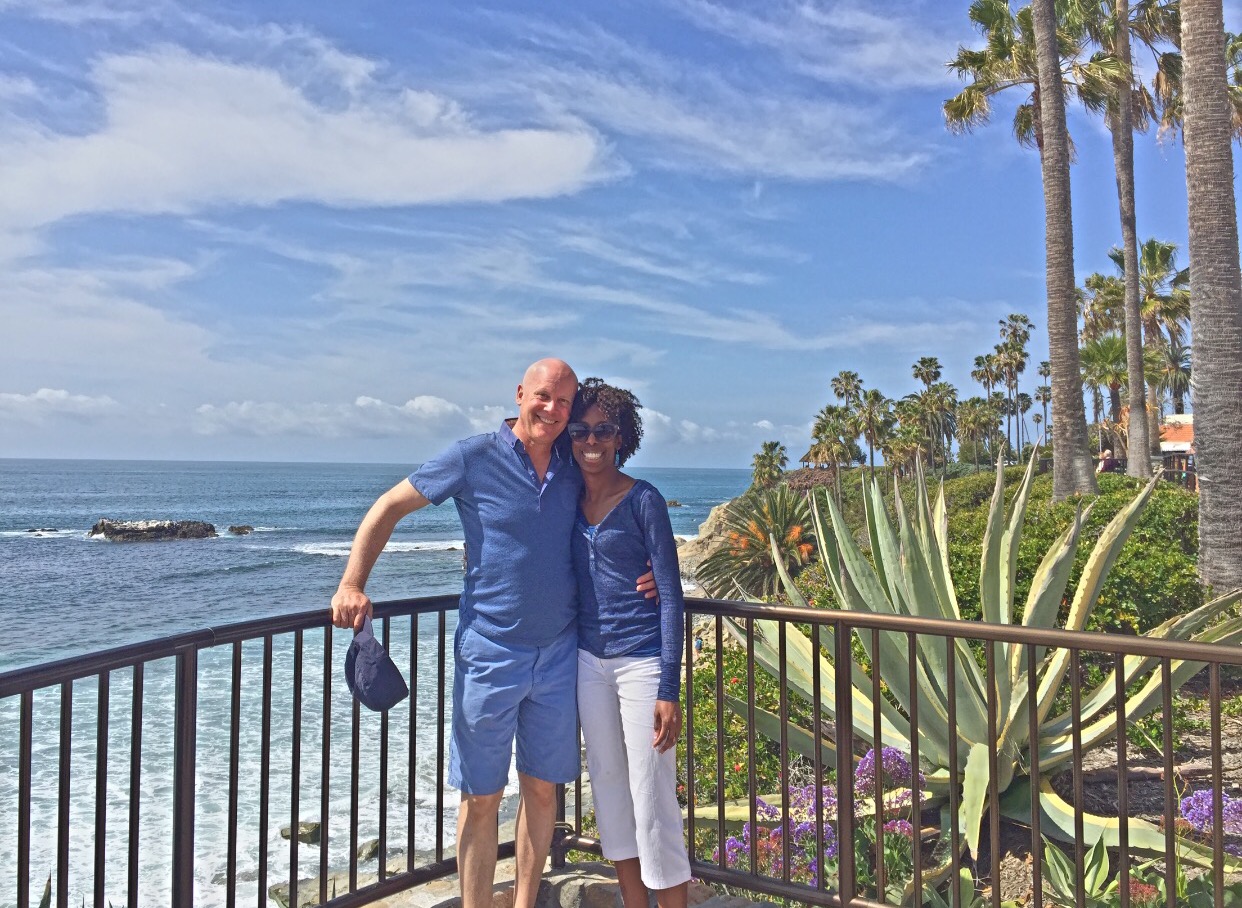 Yes, we're all smiles.
Yes, the scenery itself had us beaming in bliss.
Yes, we had a truly amazing time that weekend in Laguna Hills, California.
Nope, it wasn't a perfect weekend.
It was wonderful, but it was far from perfect.
Why?
Because my very real battle with anxiety was as rampant that weekend as the waves we saw hilariously toss a couple out of a kayak one morning.

Who could be anxious about anything on a beautiful vacation in Cali?
Me.
And fight by fight, I'm understanding nothing's abnormal about my toughing out rather normal things so many people battle — sometimes with far more secrecy than strength because of the stigma that plagues too many of us facing mental instabilities.
In fact, although everything had been prepared for me all week (he was on business there before my arrival) I almost didn't meet him in California, as I had an all-out panic attack about taking a flight at night.
Yes, I've flown at night before.
Yes, the weather was great.
However, those details unfortunately matter not when anxiety screams louder than your rationale, and nerve wracking thoughts suffocate you to the point you think nothing and no one is a safe place for you.
From driving along the coast with the top down in our fun convertible, to exploring through the rock formations in Corona del Mar, I battled ridiculous fears and irrational feelings all weekend long. There was no explanation I could fully give my beau, as the internal battle of panic and anxiety seems to tie the tongue in expressing the tormenting thoughts of your mind.
Thankfully, my guy did nothing more than remind me I wasn't alone in anything and nothing less than confirm he cared far more than my fear insisted he wouldn't.

Because I'm aware there's so many who don't have consistent support and understanding in mental health battles, I can't help but gratefully acknowledge my love, who's not only stuck by me as I figure out how to claim more victories than defeats in this battle, but who's also never made me feel like I'm stuck in dealing with it all alone.

Every day I pray those who are hurting in more silence than strength will find the courage to accept help from caring and committed sources.

Every day I wish those who have more opinions than compassion about what they can't understand about mental instabilities will learn that inconsiderate opinions don't have an impact on lives. Loving support does.
Every day I'm grateful that while there may never be one specific pill, potion, or prayer that can wipe out the feelings of toughing out mental challenges, it's worth every bit of effort to obtain the waves of healing and help available.

Every day I hope more and more people will care less about others' opinions of their struggle, realizing nothing matters more than living your own truth more triumphantly than you ever imagined.
Annette Funicello said it well when she stated "Life doesn't have to be perfect in order to be wonderful."
I get it.
Although I certainly haven't got it all together, I get it.