18 Honest Pictures People With Anxiety Want to Post on Facebook, but Don't
---
Editor's Note
If you struggle with self-harm or experience suicidal thoughts, the following post could be potentially triggering. You can contact the Crisis Text Line by texting "START" to 741741. For a list of ways to cope with self-harm urges, visit this resource.
While social media sites like Facebook can be great tools for connecting with others, sometimes looking at your newsfeed can feel discouraging when it's full of the "best snapshots" of other people's lives. When you live with anxiety, this can be especially true on hard days.
Maybe you've just had a panic attack or flunked a presentation at school because you couldn't control your breathing or still your trembling fingers. Maybe you couldn't get up and go to work at all because anxiety had you in its grips. However anxiety affected you today, sometimes you just want to see something real on Facebook — something that proves you're not alone in your experiences.
For those of you who look at your newsfeed and think, "My life looks nothing like this," or feel the pressure to always look "OK" online, this one's for you.
We wanted to know what people with anxiety want to post on Facebook, but feel like they can't, so we asked our mental health community to share one photo they wish they could share about their anxiety. It's important to remember anxiety looks different for each person who experiences it. While some can hide everything going on behind a smile and perfectly rehearsed act, others may not have the ability to do so all the time. Whatever way your anxiety manifests, you deserve to talk about it.
Here's what they shared with us:
1. "This is what anxiety feels like for me. Too much happening, overwhelming, so much that I can't see straight. Everything is breaking around me until I eventually fall into an attack. I'm afraid of the negative or judgmental comments people may make. 'You're always so happy, how could you have anxiety?' [and] 'You always seem fine,' are ones I get quite a lot." — Savvy W.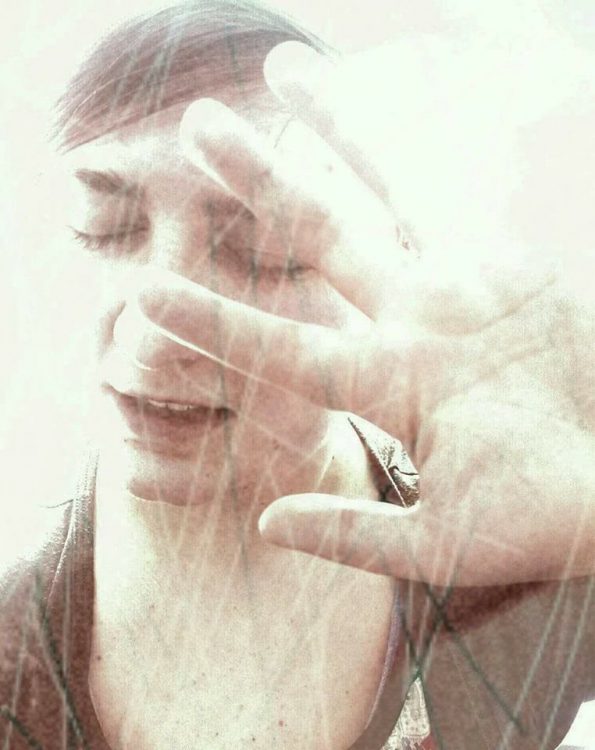 2. "When I took this photo I was supposed to be at work already. I really wished I was, but anxiety didn't let me leave my bed. I was laying like this for hours trying to convince myself it's safe to go, but I physically couldn't leave. I took the photo because I felt like I had to prove my feelings were real even though no one asked for proof. It's a suffocating feeling you can't describe. I never posted it because I'd be afraid people would think I did it for attention. I just wish people would understand what it's like." — Lena M.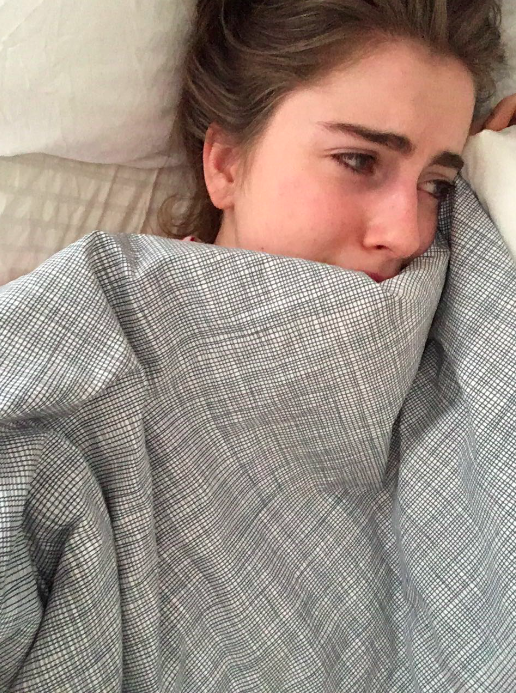 3. "After losing my mom, some days I wake up and stare at her picture on my dresser and dread facing the world." — Bianca N.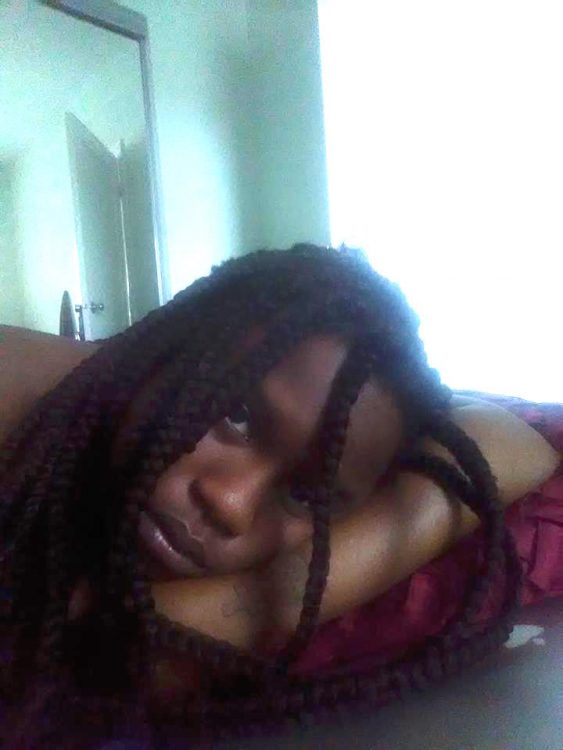 4. "I'm a prescription drug addict [and I'm] five years clean, so I can't take medications for my anxiety. If it weren't for my mindfulness meditation practice, I'd be a hot mess. I don't post pictures of me meditating because for some reason our culture still finds it 'weird.'" — Chris B.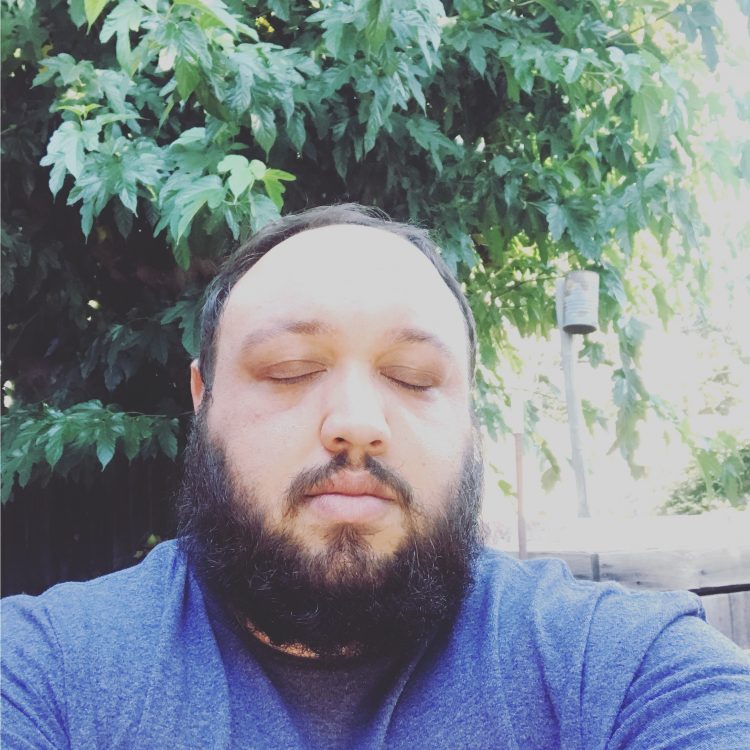 5. "The reason I don't post to Facebook is because people deem me to be 'too young' for all these pills. I'm very open about my anxiety disorder and many people find out within a week of knowing me that I [struggle with] anxiety, and yet it is so invisible to them that no one would think this many pills are required for me to be 'normal.' What people also don't realize is that I'm 'normal' when I'm at work, but they do not get to see that I spend all my days at home — alone mostly — and have trouble enjoying things that include me leaving the house. Friends are far and few between, but even the ones who have known me for a while are surprised by the amount of medication necessary for me to live the way I'm living currently." — Sandy B.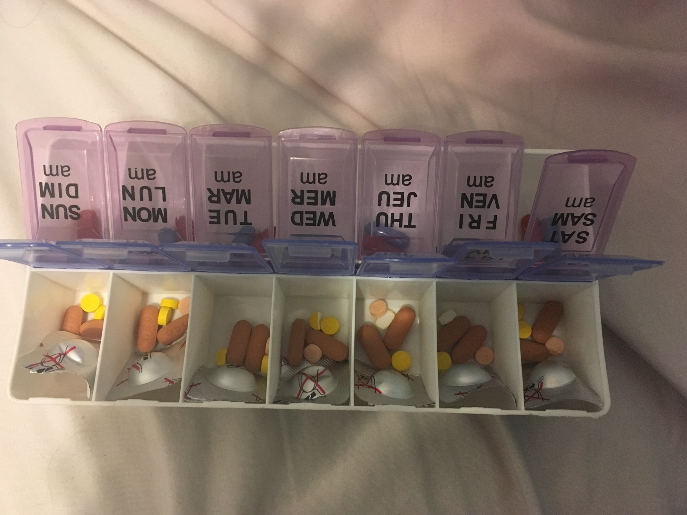 6. "This is a photo of me that's very much accurate to my anxiety. I put on a happy face for friends and family to see but when alone or even deep down, my anxiety is unbearable and can reach panic attacks. It's the life I live every day and not everyone understands it. This photo, my anxiety (on the right) was caused by wearing clothing and looking at myself in the mirror. Struggling with borderline personality disorder (BPD) (with a strong sense of abandonment), anxiety, OCD and eating disorders — my self-esteem isn't the best and thus, anxiety peaks. I blogged about it (using this photo) and people still don't get it. I will continue to try and explain as it helps me understand myself. Anxiety comes in all shapes, forms and breakdowns and that's why I love this little community. You get me." — Kaleena S.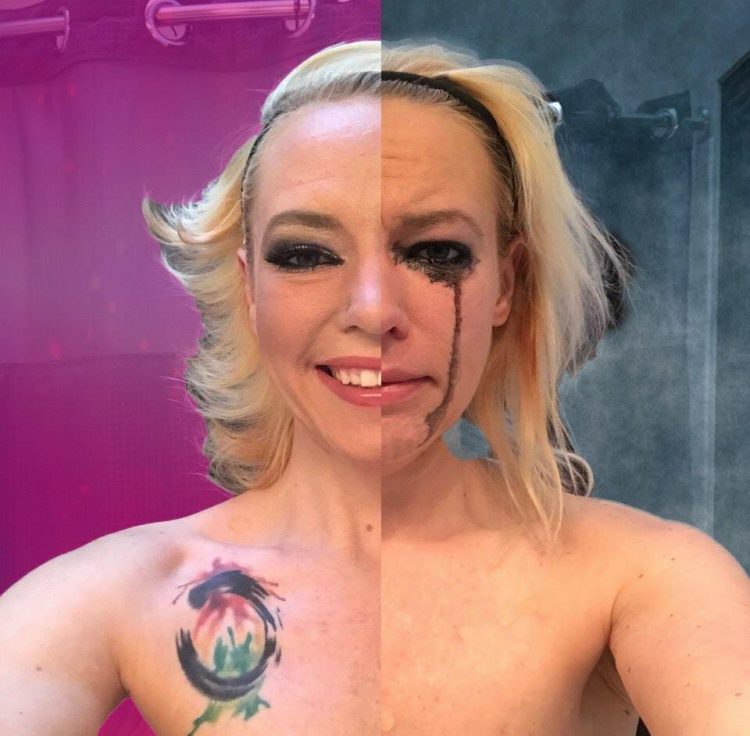 7. "This is a picture of me right after I had a panic attack. I never share things like this on Facebook as I feel friends might think I'm doing it for attention and [worry] they won't believe this is an actual illness. Whenever someone challenges the fact I have anxiety, it just makes the anxiety even worse so I never post pictures like this to avoid the chance of this happening. Most of my friends don't even know I have anxiety as I have a fear of people not taking it seriously." — Tia D.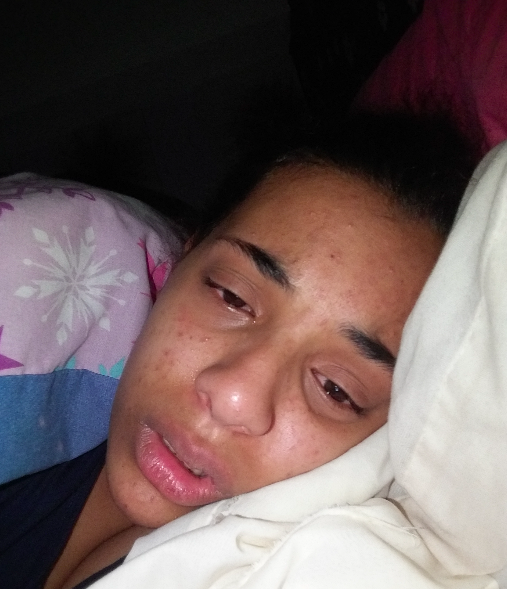 8. "My support dog comforts me during anxious times. Why I don't post it? It sounds 'ridiculous' to people who don't have it." —Taylor R.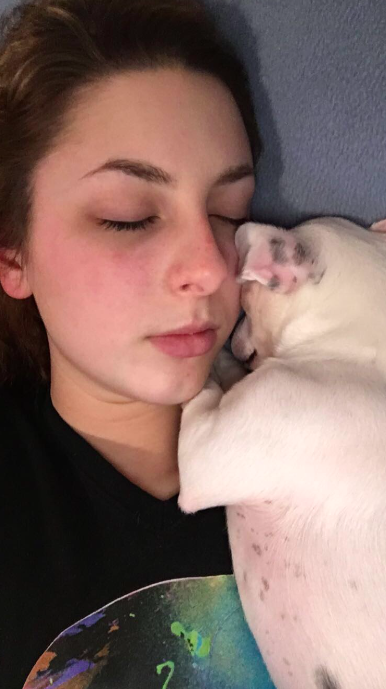 9. "Someone once asked me what it was like dealing with anxiety and depression and if I could explain it. I decided to draw this picture to use as a tool to better explain myself. I said depression and anxiety is like being in the middle of the ocean with no boats in sight, floating with only your nose above the water with a 50 pound dog named anxiety sitting on your chest and a giant hand named depression pulling you under at the same time [when] all you want is to breathe." — Chris C.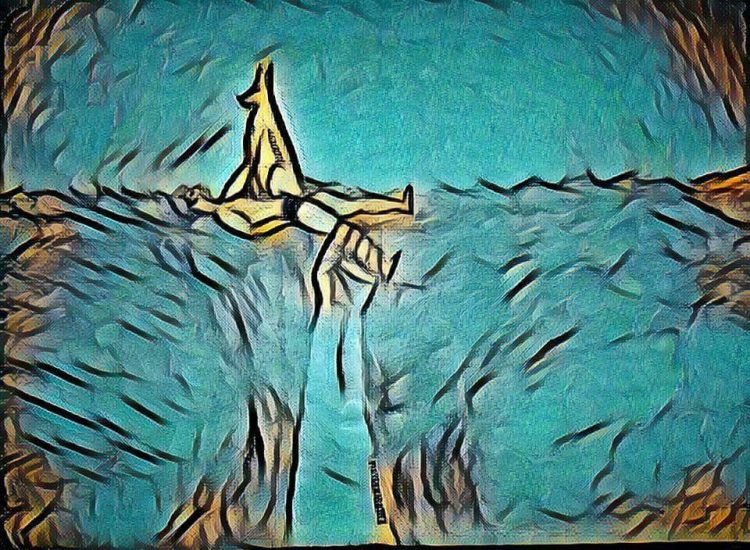 10. "This is from last fall. I actually did post this and I captioned it, "This is what nine hours of sleep over five nights looks like." I was exhausted, I literally couldn't think straight. Could barely see straight. What I didn't tell them was how I'd been losing weight rapidly because my stomach had tensed up so much from anxiety." — Gina B.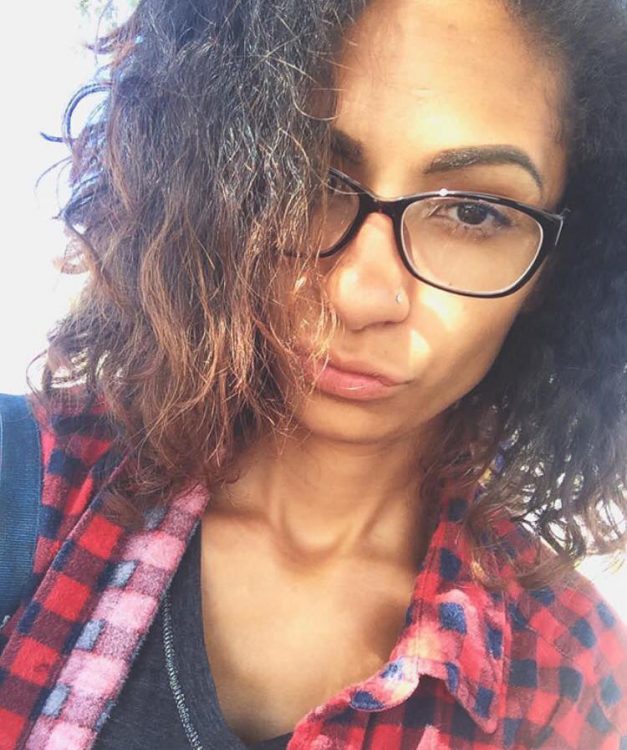 11. "After barely surviving a massive heart attack with congestive heart failure, then a open heart surgery that went bad, my anxiety was through the roof. It was so bad I stayed constantly fatigued and nauseous. The constant body aches were unbearable… Dogs are the best thing you can have, if I start feeling bad I just sit down and hold my puppy and everything is better." — Brent T.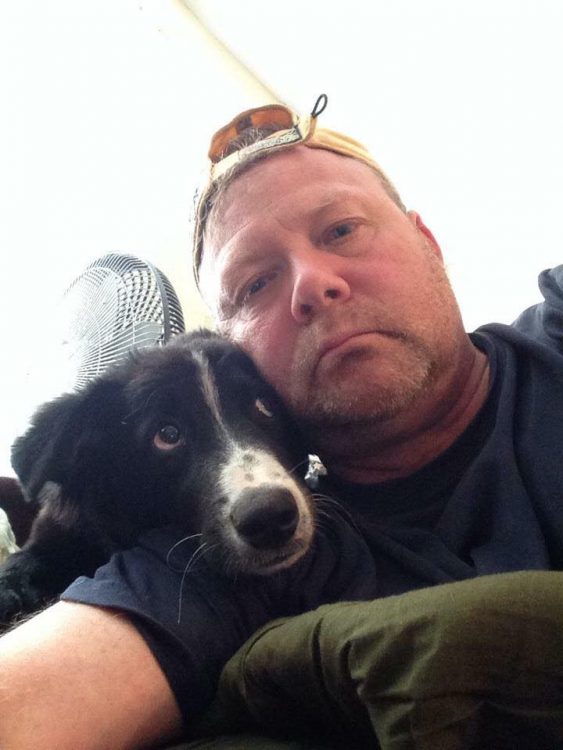 12. "I have chronic hives but I mainly get flair ups when I'm anxious, which happens to be most of the time I'm out in public. Normally I wear high shirts to avoid people seeing them. I took this picture and even though the hives aren't the main focus of this picture it's all I can see." — Kalyn L.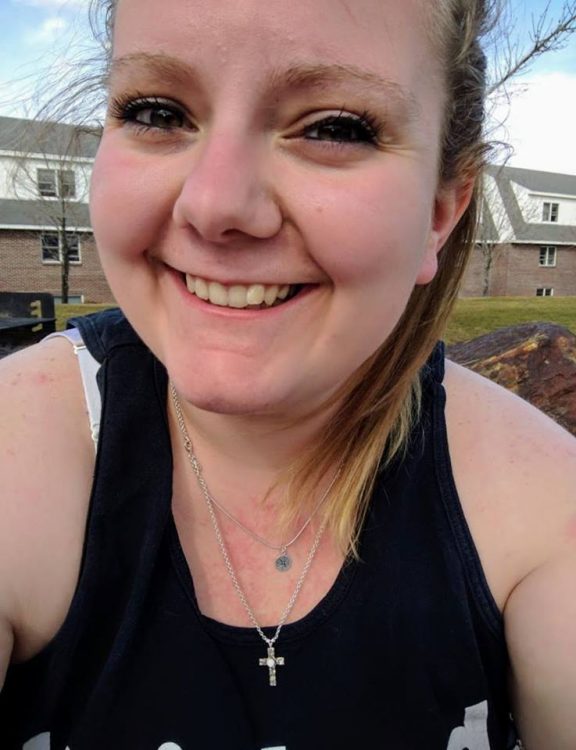 13. "This is my representation of anxiety and my longing for childhood whenever I get an attack. I never posted this because I thought no one would understand my drawing and they might 'unfriend' me because I fill up their newsfeed with 'nonsense.' At least here [there] are people who will understand me entirely!" — Dieuwke L.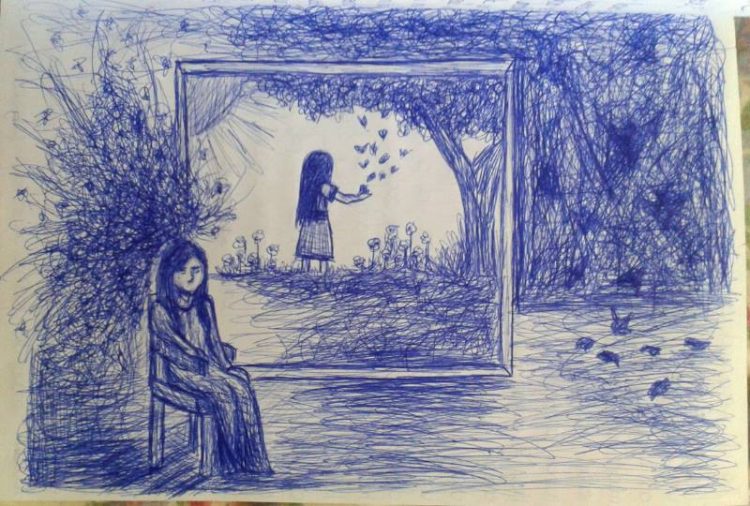 14. "I'm dead scared of not appearing happy, so I overcompensate by smiling in all my photos, despite having a good or bad day. It's like hiding behind a mask, [so] no one can truly see what's really happening." — Anna Y.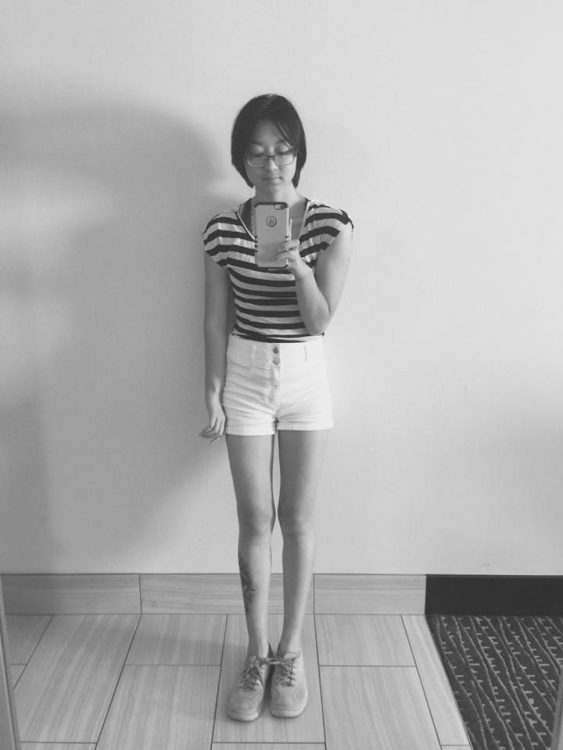 15. "I lost it a few weeks ago and it has never been this bad. Usually when I start shaking and my head goes 'crazy' I bite my hand hard while taking deep breaths. This time it didn't work. This was during work… I took this picture just because I never been that bad. I won't post it because I don't want questions. I don't like the robot responses people give because they don't understand. Sadly the only person who calmed the noise has left so the noise since doubled." — Eric K.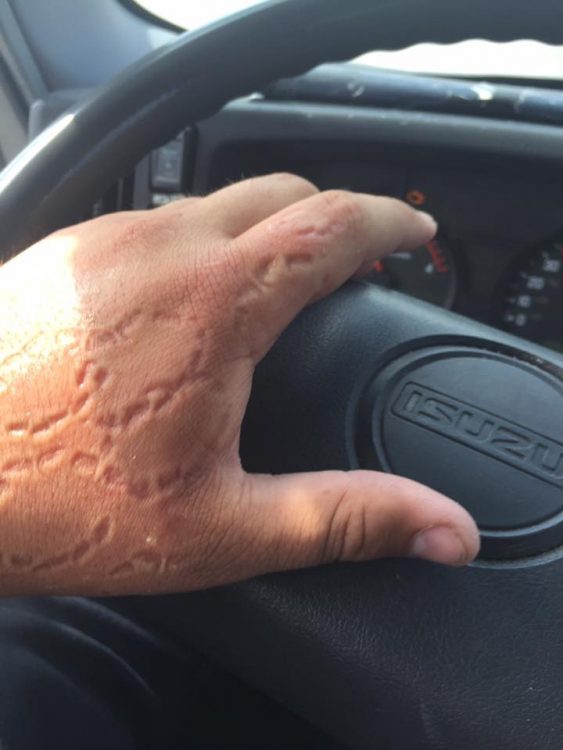 16. "I took his picture a week after my husband left for Army boot camp… I felt empty and scared to confront the anxiety alone. I don't post these type of pictures because I feel like people think I'm trying to seek attention when I am just trying to express my feelings." — Bianca M.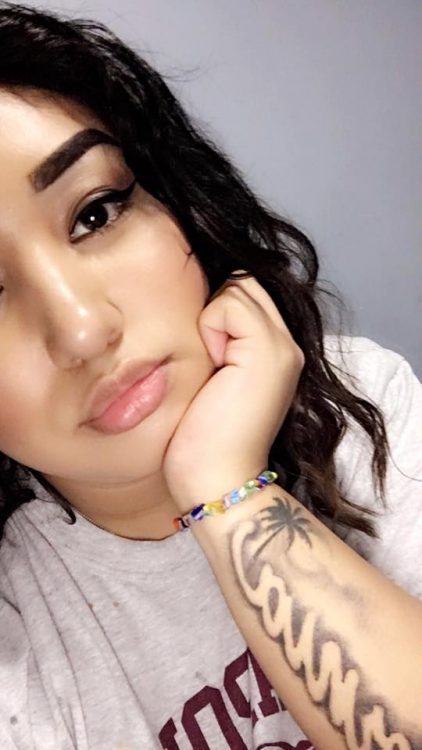 17. "I'm a Navy veteran and I have depression [and] anxiety. I pick my skin too! At times I can sleep a whole day [or] for over 36 hours. I'm trying new ways [to cope] and one is exercising like in my picture." — Steven G.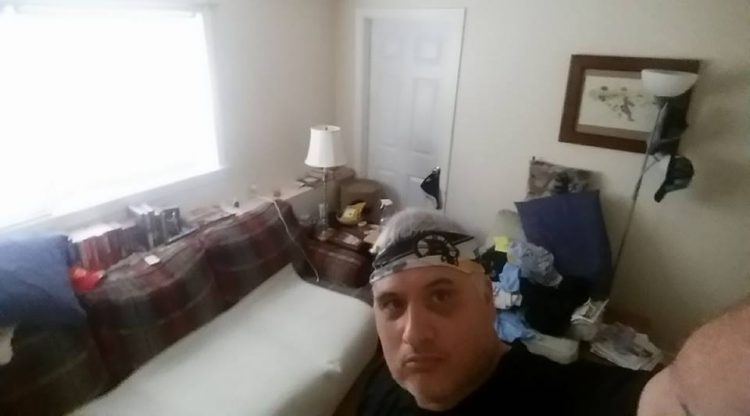 18. "I took this photo a few minutes after calming down from a panic attack. I rarely take photos of myself, so I don't even know why I took this one. This is a version of how I sometimes look after having an anxiety attack. I have depression as well and I always feel depressed and guilty after panicking. Especially when often I'm panicking over things I feel I shouldn't panic over like riding in a car during a storm, the thought of people looking at me in public, going somewhere alone, a change in plans/routine, talking to people I'm not comfortable with, my eating disorder and body image, etc. I wouldn't post this on Facebook because it makes me anxious for people to see me like this and I fear what people would say or think. I think I'm weak and I usually feel like I have to at least try to hide it from my face when I'm around other people." — Erin H.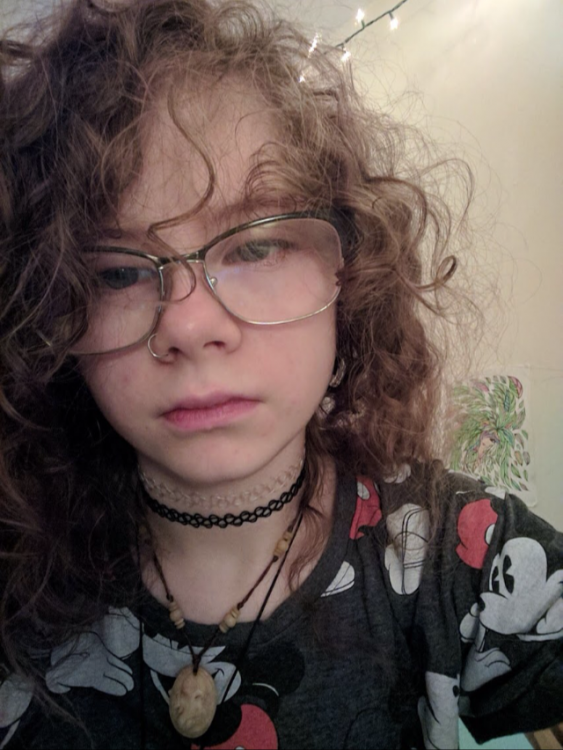 Originally published: July 14, 2017