When You Have an Anxiety Disorder Amidst a Crisis
---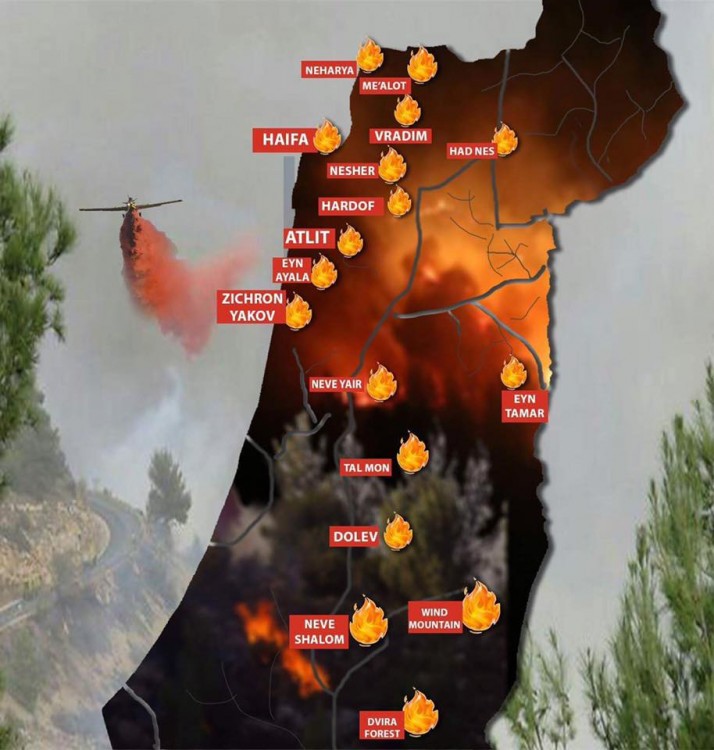 Firstly, let's just clear something up: I live in Israel, and coping with terror attacks and crises is just part of my daily routine. Over the last few days, there has been a major suspected terror attack going on. Bigger than the usual ones. Suspicious fires have spread around the country, lit in random cities, and then the wind — which is at its worst at the moment — just did its job. Tens of thousands of people have been evacuated, and thousands of people have lost their homes and pets. Entire cities have been completely burned down, not to mention forests and wildlife.
I haven't seen any coverage of this on the international news, but let's not take this post to politics. Let's take it to mental health, because that's why we're all here. How does a person with anxiety cope with all this? She doesn't. She curls up in bed and cries and cries, shaking, terrified of losing everything she's got — all her diaries, her letters from loved ones, everything she's ever written, or worse, her dog and herself. She takes her meds, but they barely help; they keep her calm for a few hours, but then suddenly it's all back. She takes more, and again she's OK for a few hours. But then she hears the fire is getting closer and closer to her town. She wants to take more pills, but she's already accidentally taken more than the recommended daily dosage.
She tries to find someone to comfort her. She turns to her friend, but her friend is stressing out just as much as she is and snaps at her. She doesn't want to comfort someone else when she's barely coping on her own. She snarls a bunch of swear words, and the girl becomes sorry she even asked. She feels hurt and scared, not to mention lonely. Although the fires are somewhat under control, the girl is still terrified. The little voice in her head keeps telling her that although now it's calm, it's going to get worse soon. The voice is telling her that for the second time in her life, she is so close to losing it.
All over the country, people are opening up their homes for those who have been evacuated. The girl knows all she needs to do to be safe is pick up the phone and someone will take care of her — but her anxiety is holding her back. Not letting her move. She's frozen to the spot and can't do anything. She's terrified.
I want to get help, but my anxiety won't let me.
Lead image via Thinkstock.
We want to hear your story. Become a Mighty contributor here.