16 Photos That Show the Physical Symptoms of Anxiety
---
When we think of anxiety, we often think of the classic mental symptoms like racing thoughts, overthinking and feelings of impending doom — after all it is a "mental" illness, right? But sometimes we forget that like most mental illnesses, anxiety has a physical component too.
Symptoms like panic attacks, vomiting, heart palpitations and even skin rashes can be common for people with anxiety. We wanted to see what the physical side of anxiety really "looks" like, so we turned to our Mighty community to share their photos that show surprising physical anxiety symptoms. Below you can see what they shared with us.
Before we begin, it's worth mentioning a few of the photos may be difficult to look at if you or someone you know struggles with skin-picking, hair-pulling or self-harm. We've included them because we believe it's important to show the reality of living with anxiety, and want those who struggle with similar things to know they aren't alone. That said, please check in with yourself as you look at the photos, and if anything feels triggering, we encourage you to stop reading and do something to take care of yourself. Here's a guide with 101 self-care suggestions if you need ideas!
Here are the photos our community shared with us:
1. "My fingers look pretty good right now but when I am anxious, I pick at my skin usually until I am bleeding. Even though it hurts and I hate doing it, it somehow calms my anxiety." —Roxy R.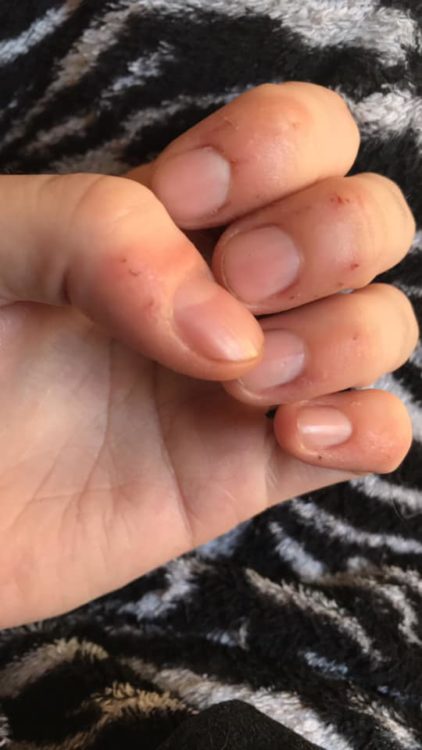 2. "The top picture is what my handwriting usually looks like. The bottom picture is what I've started calling my anxiety handwriting. I wrote both of these things yesterday. The messy notes are from the morning, when I realized I need to change my schedule because I'm completely overwhelmed. By nighttime, I had calmed down and was working on a screenplay." — Julia G.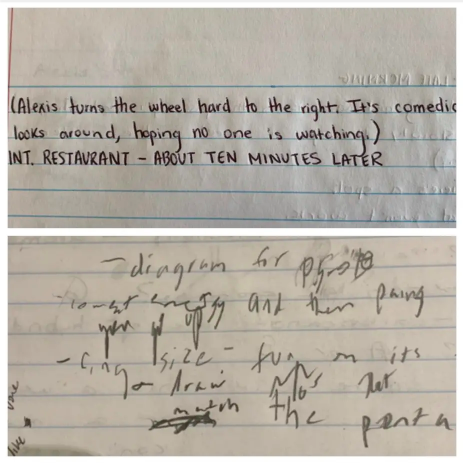 3. "I get irritable as hell when anxiety has ahold of me." — Nicole S.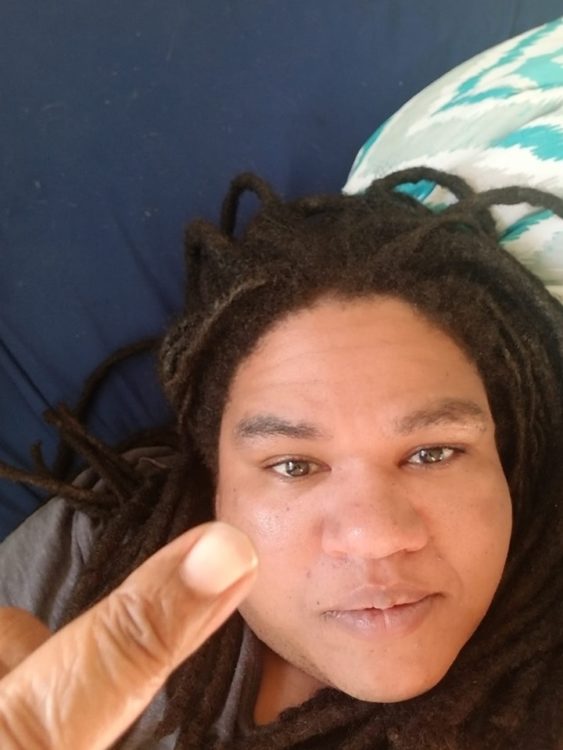 4. "I eat things I shouldn't and neglect myself. Just had to have [my sixth tooth] removed… It's embarrassing." — Jackie S.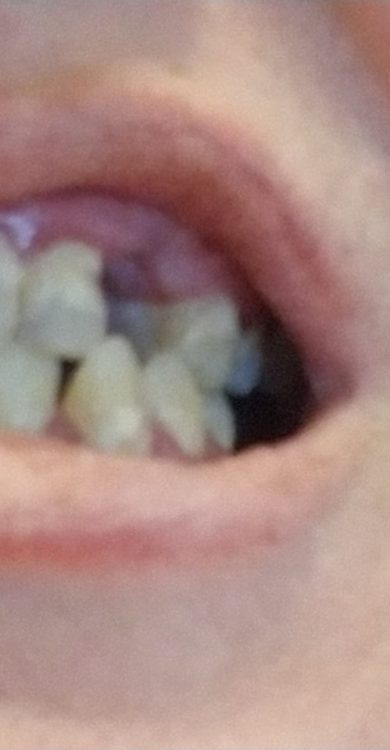 5. "Biting my hand, or my lips or picking my fingers until they bleed." — Sandy L.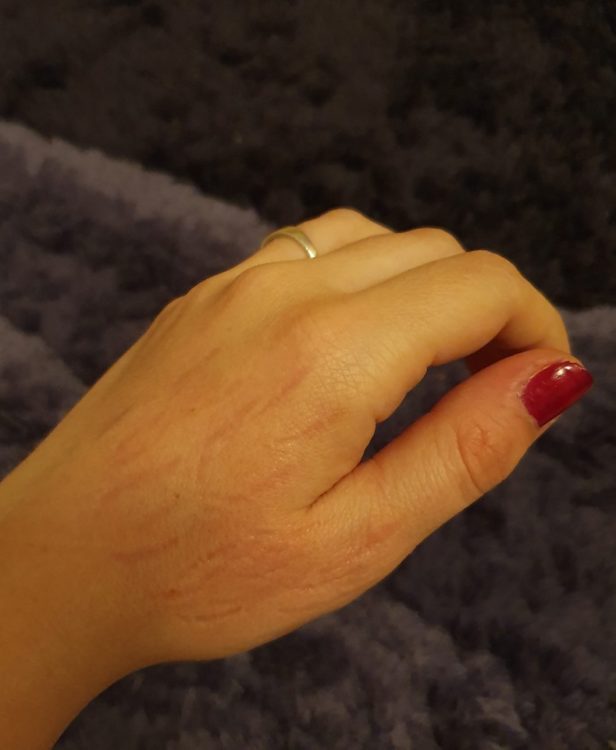 6. "I avoid any work I need to do and procrastinate. This is a couple of weeks procrastinating cleaning my room, due to stress and anxiety and overwhelm with life." — Carmin R.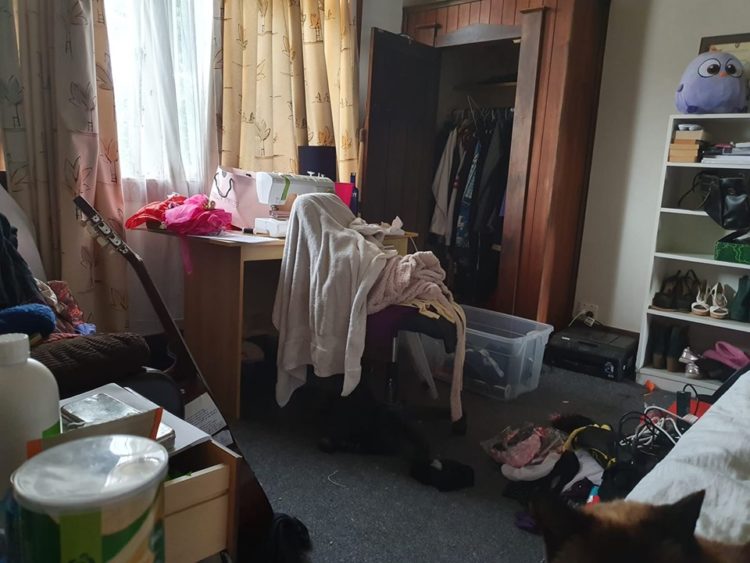 7. "Skin picking. Trying to calm down and keep panic at bay, it emerges regardless, then feeling ugly and horrid I continue to pick, making it scar and making myself feel worse… I freaking hate it." — Kelly H.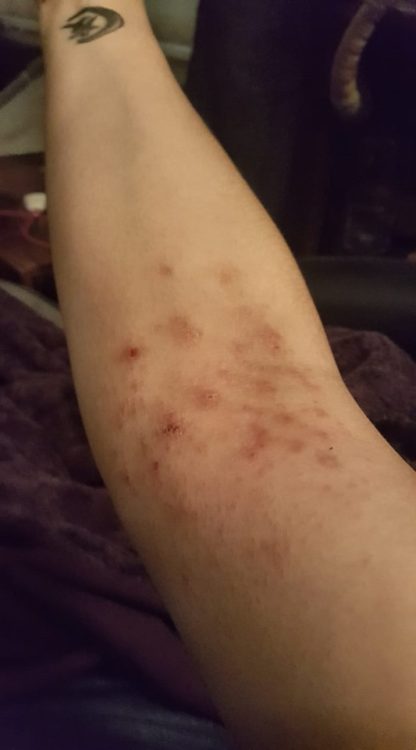 8. "This is my service dog, Jasper, propping up one of my knees because it started to hurt, and attempting to do light pressure therapy on the other because I started shaking it. He fell asleep mid-task though and started to slide off my leg." — Emily S.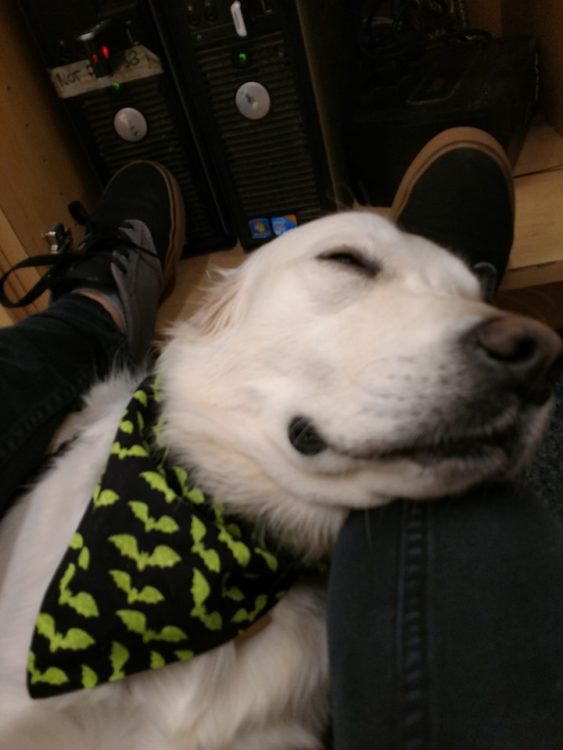 9. "I lost it a few weeks ago and it has never been this bad. Usually when I start shaking and my head goes 'crazy' I bite my hand hard while taking deep breaths. This time it didn't work, I kept biting and biting. This was during work… I took this picture just because I never been that bad. I won't post it because I don't want questions. I don't like the robot responses people give because they don't understand. Sadly the only person who calmed the noise has left so the noise since doubled." — Eric K.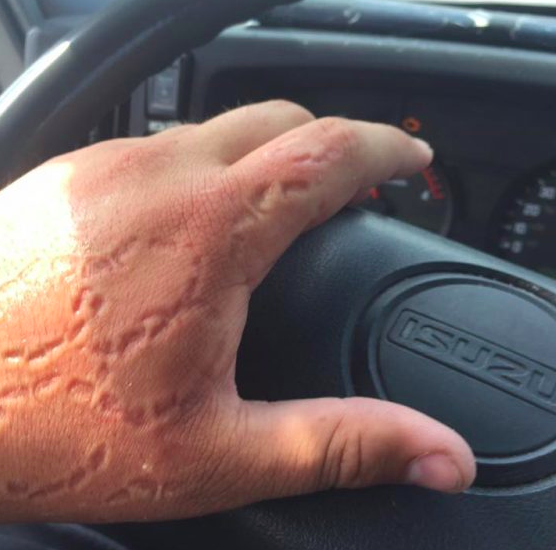 10. "At this point I just couldn't anymore. I couldn't stand, I couldn't think, I couldn't breath. So I just sat and did nothing. I sat and tried to catch my breath, I sat and tried to get my thoughts together. This picture is reminder of my worst anxiety attacks and I keep it to remind myself that I'm in control now a little bit better than I was then." — MaKenzie W.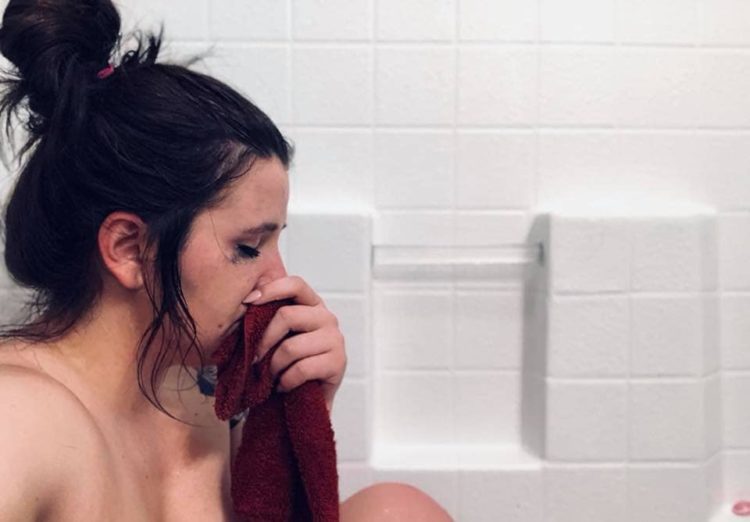 11. "My hands start burning and it feels like heat is radiating from them… it always get worse when my anxiety worsens… I don't have any other reason behind it." — Adiya F.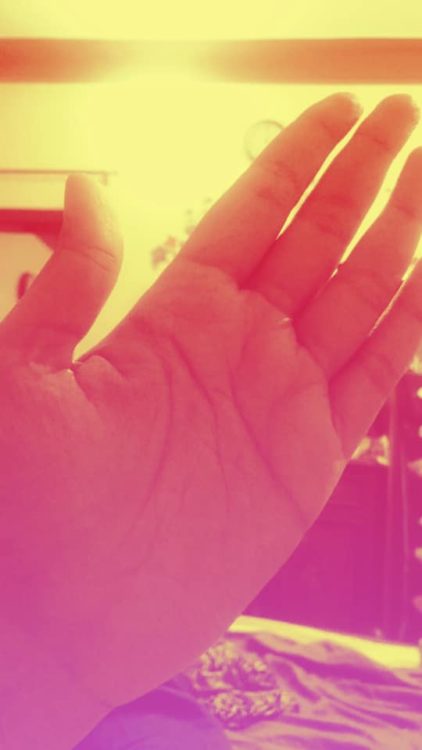 12. "I have chronic hives but I mainly get flare-ups when I'm anxious, which happens to be most of the time I'm out in public. Normally I wear high shirts to avoid people seeing them. I took this picture and even though the hives aren't the main focus of this picture it's all I can see." — Kalyn L.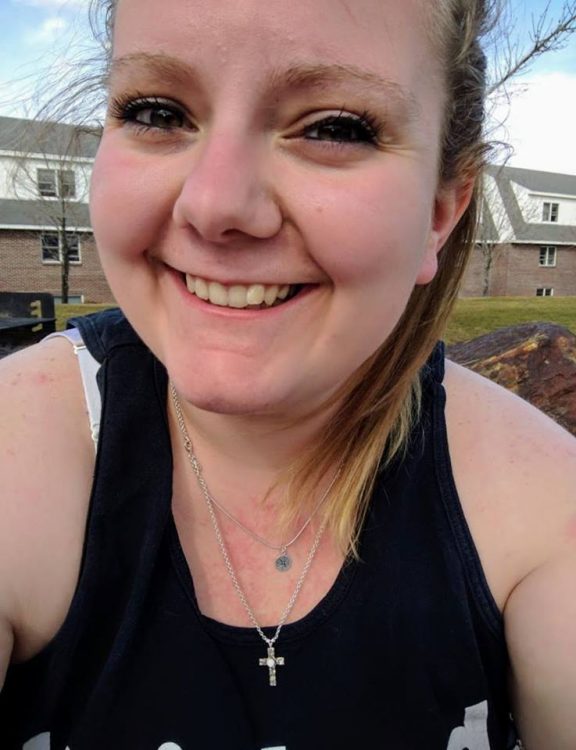 13. "Breakouts across my face and chin! I've had acne since I was 10 so it makes me feel tremendously worse to see it creeping up again at 26. I've spent most of my life trying to get rid of my acne. Drinking tons of water helps and I've been doing a charcoal mask once a week for the past few months " — Cecilia C.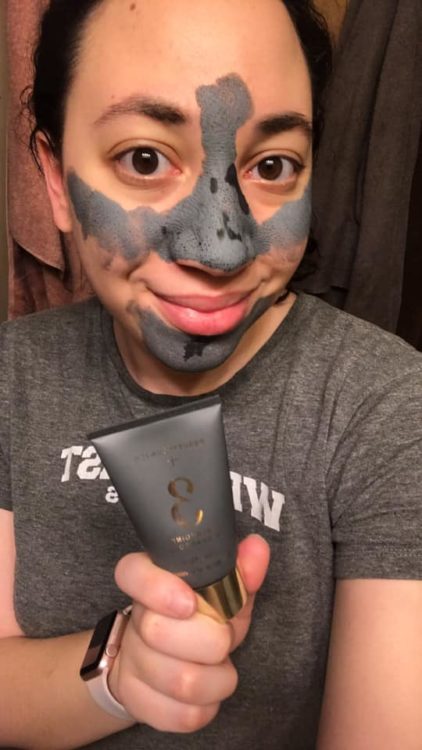 14. "Rashes and hives. The mind/body link is strong!" — Becky P.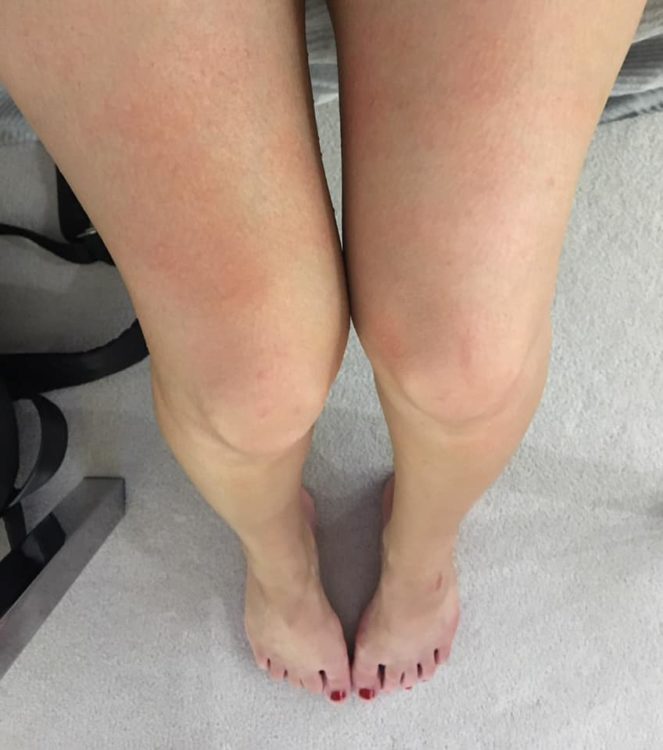 15. "I have quite a few, but a lot of the times I cry and reach a point of no return. This is after a specific anxiety attack subsided, but I get overwhelmed and my reaction to quite a few things is to cry." — Brittany E.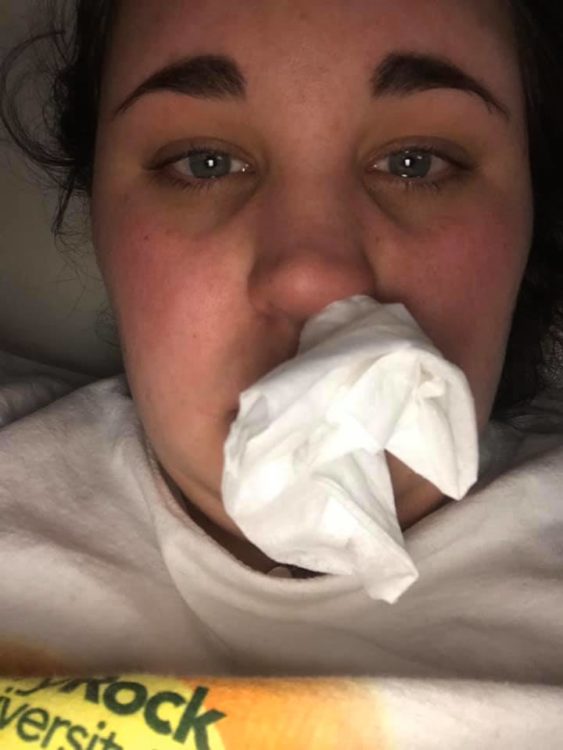 16. "My hair is thin on the sides because I twirl it and tug on it aggressively when anxious." — Dawson W.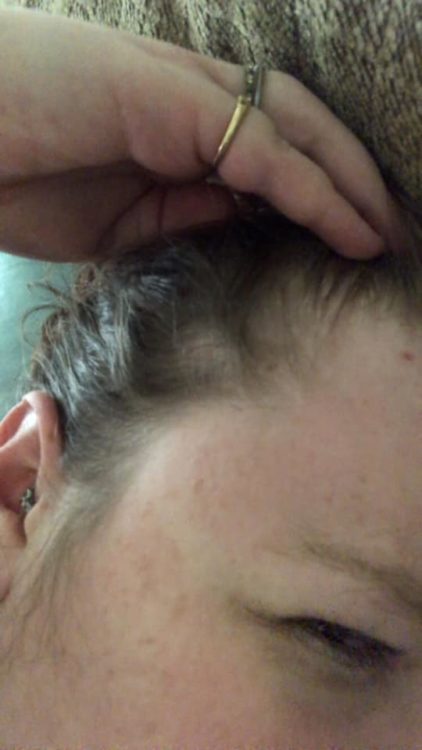 If you struggle with physical symptoms due to your anxiety, you're not alone. To give and get support from people who really "get it," we encourage you to post a Thought or Question on The Mighty with the hashtag #Anxiety. Whatever you're facing today, you don't have to go it alone.
For more on anxiety from our Mighty community, check out the following stories:
Originally published: November 1, 2019