What Slipping Into Bipolar Depression Feels Like
---
One of the ways I know when I'm slipping into bipolar depression is when I lose my sense of humor. Not even my husband's awful jokes get a rise out of me. I also lose interest in many things that I ordinarily enjoy – reading, puzzles and games, to name a few. The joys of life are few and far between.
Lately, I've noticed I seem to be slipping again. I don't feel overly depressed yet, but the signs are creeping up on me.
I think I first noticed it when it occurred to me that I had not done the New York Times crossword puzzle for at least a week. The Sunday Times puzzle is, or was, something I looked forward to every week. Now, I may not get around to playing it till mid-week or simply wait for next week's, in hopes that I feel better.
Most of my other entertainment has fallen by the wayside as well.
I know part of the problem is lack of spoons. I have been taking on extra work in my transcription job, simply to make extra money, which we do need. But it means I have given up almost all my days off and have had to get up very early to finish assignments. There's little of me left over to do frivolous things, the things that bring joy.
On top of that, I have a house to furnish from top to bottom (our house is being rebuilt after being destroyed by a tornado). I do not find shopping relaxing or enjoyable. In fact, I loathe it. Yet there I am, once or twice a week at the vast home improvement store, picking out lighting or flooring or something else the contractor needs right away. It's exhausting, not rewarding and it eats into my spoons and my days off even more. It's almost like having a second job, what with all the research, phone calls, appointments, choices and decisions. Perhaps I'll be able to rejoice in our new digs when it's all done, but right now I can barely picture it.
The lockdown isn't helping, either. One of the things I used to enjoy was going out to my favorite restaurants or discovering new ones. Now that is out. I know some people are again indulging, but I'm not willing to risk my life for a cheeseburger and a brew or even tiramisu. My space and my life are constricted to a one-bedroom apartment, with a laundry/utility area substituting for my beloved study.
I do still have some comfort in my life, which is a mercy. When it all gets too much for me, I knock off for a while and watch some cooking shows on TV, which I find soothing, or read a chapter in a book before I fall asleep. At least I haven't lost my ability to read, which I did once during a major depressive episode. And I've been able to maintain my blogs, which gives me satisfaction.
But as to joy, there is none. Life has become a tedious slog through one damn thing after another. One of the questions they always ask you during the depression screener at the doctor's office is, "Do you no longer enjoy things you used to?"
I'd say that's true. Or at least I no longer have the wherewithal to do the things I used to enjoy.
Is it a marker of bipolar depression, or simply a reaction to all the things piling up on me right now? And which one causes the other?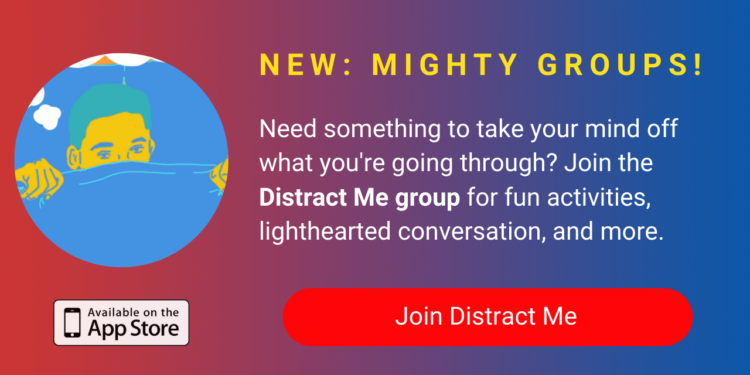 On the surface, my retreat from joy is not excessively alarming. It has not yet reached the point of a major depressive episode. I can still do my work and my work on completing the house. What I can't do is find a way to take mental time off – and I know that's not good for my emotional stability.
I guess I'm just afraid that, in my life as it stands right now, there is no room left over for enjoyment. And that feels a lot like psychic numbness and depression.
Perhaps when life settles down a little bit – if it ever does – I will get some of the enjoyment back. Perhaps it will become clear to me whether this exhaustion is circumstantial or anhedonia, a symptom.
Nevertheless, I plod onward, hoping for the day when satisfaction, relaxation, engagement – joy – will return. So far it always has, though sometimes it seems forever before it does. That's the nature of this illness and of recovery.
Photo by JoelValve on Unsplash
Originally published: August 20, 2020