Drugs, Hugs and Losing My Jugs: A Breast Cancer Journal - June 4, 2015 - Tug
---
This is the eighteenth entry in a 31-day Breast Cancer Awareness Month exclusive series featuring the real journal entries of breast cancer survivor, Jessica Sliwerski. Read the previous entry here.
It's happening.
I was doing some work this morning and out of habit, I reached back and tugged my hair. I looked at my hands, as I'd been doing all morning, but this time instead of seeing nothing and feeling relief, there were four strands. Four solid strands with the little follicle buds at the bottom.
"Shit!" I exclaimed, panicking. "Shit, it's happening. It's happening!"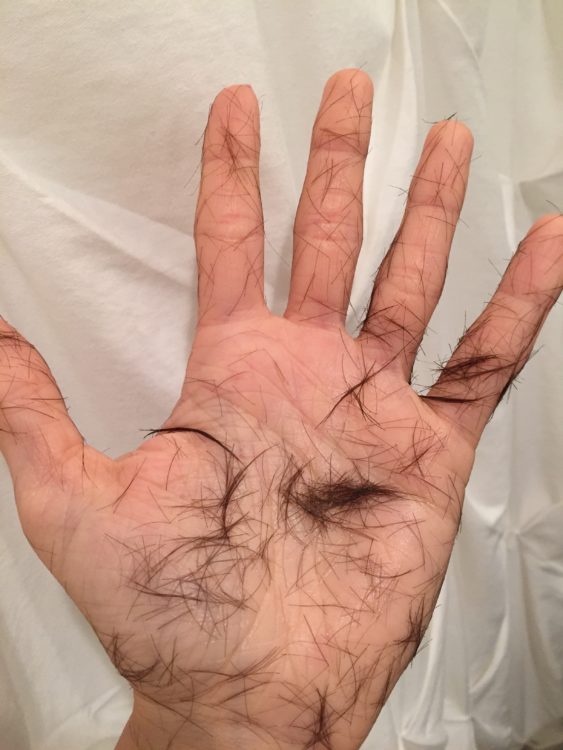 My aunt, who was on the phone, immediately hung up. "OK. OK," she said, calmly. "How about a shower?"
I couldn't think of anything else to do other than walk in circles, staring at my hands, so her suggestion seemed like a good plan.
Since it was my last shower with what's left of my hair, I took my time. I used a generous dollop of shampoo. I lathered and massaged and tugged some more. I kept checking my hands. Nothing. I wasn't ready to get out and I wasn't done saying goodbye to my hair, so I conditioned it, too. And as I reveled in the tingly sensation of the expensive conditioner, I thought, "Goodbye hair." 
Maybe it was the steam and the soothing hot water and the scent of lavender soap, but I felt oddly calm. I felt ready to say goodbye. "You're going to be okay," I told myself.
I got out and I brushed my hair, even though there was no reason to. I just wanted to while there was still something to brush. The bristles felt good on my scalp. After each stroke, I examined the brush, checking to see if more hair was falling out. I counted two strands. Relief.
My other aunt sent me a care package yesterday with Kiehl's soap and lotions and the softest, coziest bathrobe. The robe was hers, but she thought I needed to have it because it is so warm and comforting. I do need it. Putting it on after my shower felt like a big, warm hug. Since I had nowhere to go today, I wore it for several hours.
This evening we went back to the salon and Marlo buzzed my remaining hair. I took a sedative seconds before she started because I forgot to take it earlier. It was less traumatic than I anticipated; I was ready. I watched my hair fall. I didn't cry.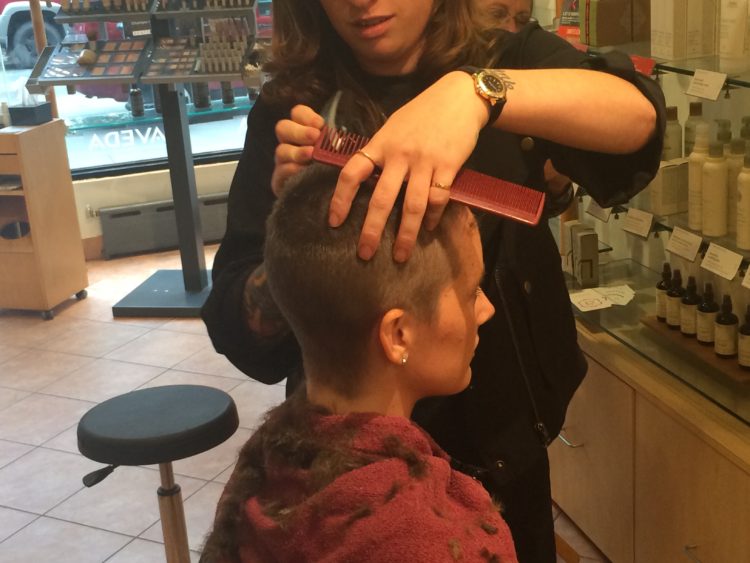 My head is fuzzy. The hair is soft. It's all one color now, the blonde highlights completely gone. I look less angry than my previous haircut. Or maybe I feel less angry now. My hair is shorter than Kyle's. It is shorter than Penelope's, though I have more than her, so I sort of win. My hair is even shorter than our dog, Rusty's.
I keep touching my hair, willing myself to remember what hair feels like. What my hair feels like. I can't decide how I feel right now.
Not quite sad.
Not quite anxious.
Somewhat relieved.
Mostly vain.
I am wishing the steroids hadn't caused me to break out so badly. If my skin were perfectly clear right now, I would be a little more ok with the nakedness of my head.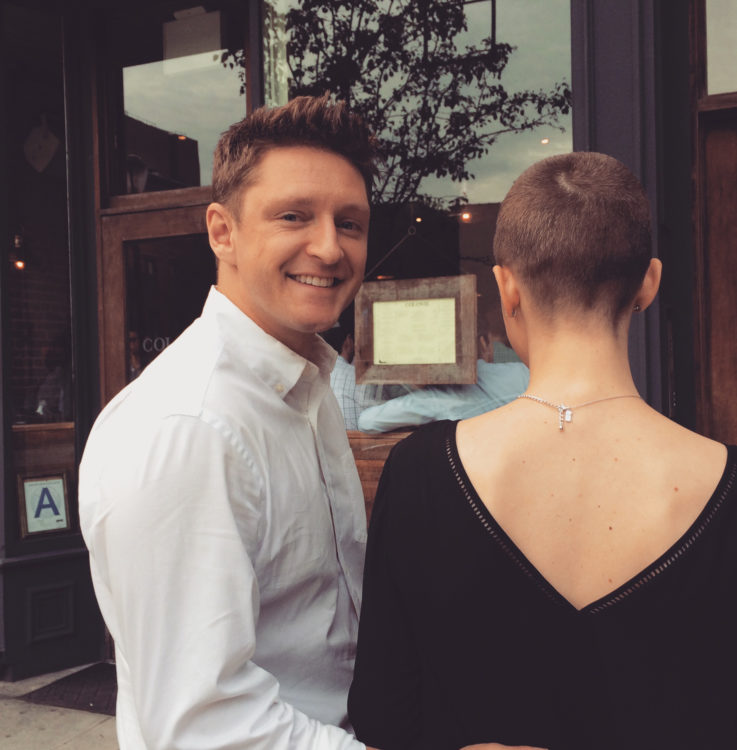 I can't tug my hair now. There is hardly anything to grab. When it falls, it will do so on its own.
We want to hear your story. Become a Mighty contributor here.
All photos courtesy of Jessica Sliwerski
Originally published: October 18, 2017