Teen Carries His Brother With Cerebral Palsy on His Back for 57 Miles
---
They've done it again. On June 7, Hunter and Braden Gandee completed their second annual "Cerebral Palsy Swagger," a multi-day walk to raise public awareness about cerebral palsy, The Associated Press reported. Hunter carried his younger brother Braden, who has cerebral palsy, on his back in a harness for 57 miles.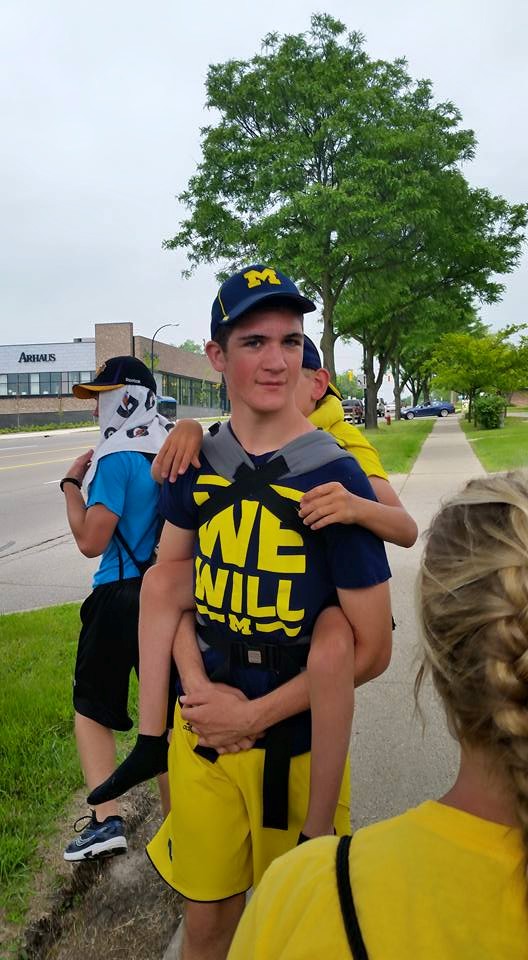 In 2014, Hunter, then 14, carried Braden, then 7, for 40 miles to raise awareness. This year, the two announced that they would be upping the stakes and completing a 55-mile walk, The Mighty reported in May.
The brothers from Temperance, Michigan, began their walk on Friday, June 5. Over the next three days the two made their way from Braden's elementary school in Lambertville, Michigan, all the way to the University of Michigan Pediatric Rehabilitation Center in Ann Arbor.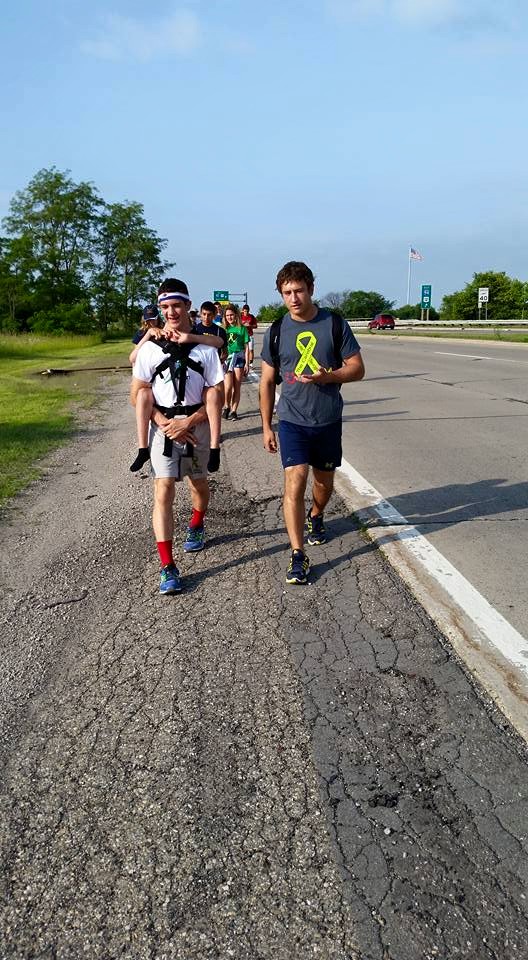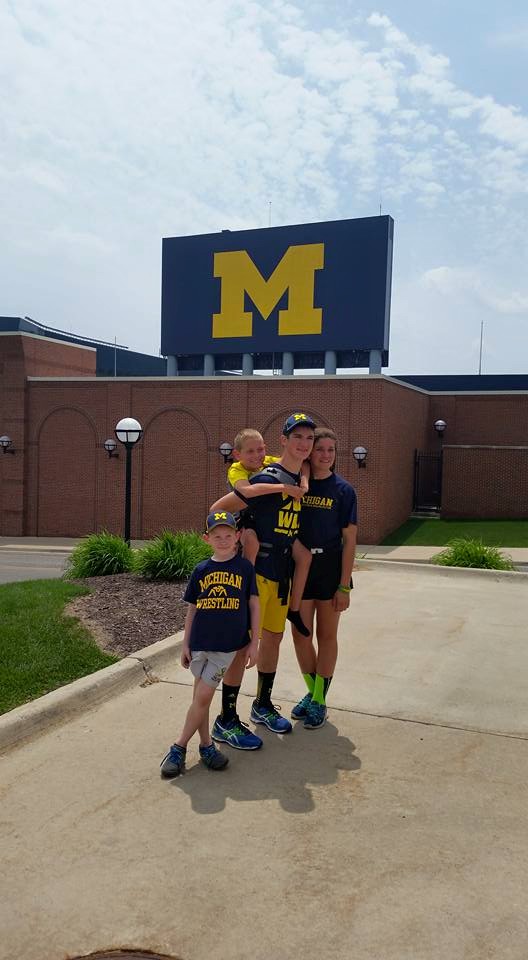 Supporters and well-wishers cheered them on throughout their journey, meeting up with them at rest stops and joining them for sections of the walk.
The walk was intended to raise awareness, not funds, but if people would like to make donations, Hunter and Braden encourage them to support the CP Swagger Shipyard, an inclusive playground being planned at Braden's elementary school in Lambertville, Michigan.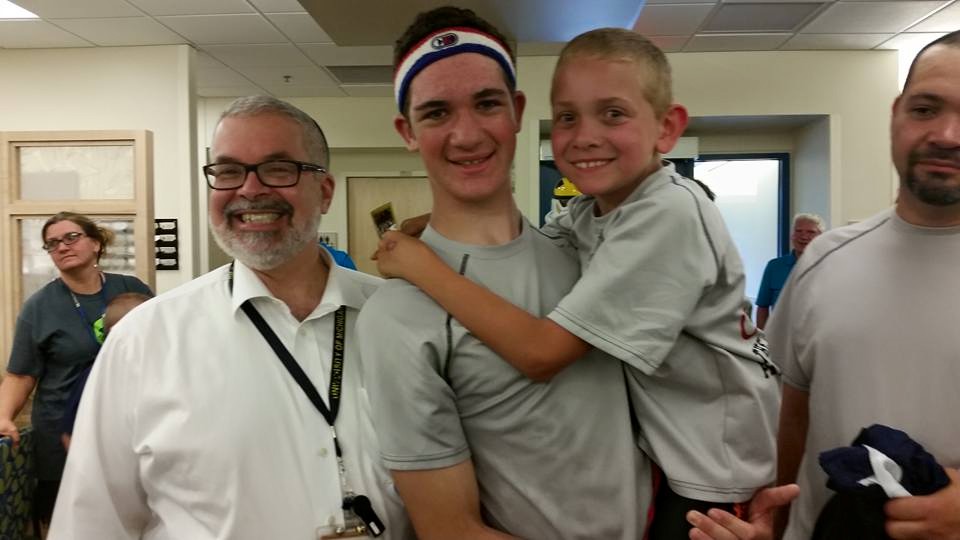 To keep up with what Hunter and Braden plan next, visit the Cerebral Palsy Swagger blog. Follow the project's Twitter and Facebook pages.
Photos from the Cerebral Palsy Swagger Facebook page.
Related: The Incredible Bond Between These Siblings Keeps Blowing Us Away
Want to end the stigma around disability? Like us on Facebook.
And sign up for what we hope will be your favorite thing to read at night.
Originally published: June 8, 2015