For BIPOC, Bias is a Barrier to Treatment for Skin Conditions
---
When Aisha, a Pakistani-Canadian woman who has brown skin, went to see doctors to try and figure out what was causing her skin irritation, doctors told her that she had dry skin and dandruff, a common condition that causes skin on the scalp to flake.
Aisha tried the shampoo that doctors prescribed her, but it did not help her symptoms. Her skin has since developed red patches, and she is still researching other conditions she may have.
"[The doctors] tried to figure it out, but they dismissed my concerns that it may be psoriasis," Aisha told The Mighty. The dismissal Aisha faced when trying to get tested for skin conditions is not uncommon for people with black and brown skin. Many doctors have no idea what chronic skin conditions look like on darker skin.
BIPOC already face many barriers to getting adequate medical care, from racism to medical costs. When it comes to chronic skin conditions, the bias and lack of awareness among medical professionals about how symptoms present in BIPOC can lead to misdiagnosis and untreated symptoms.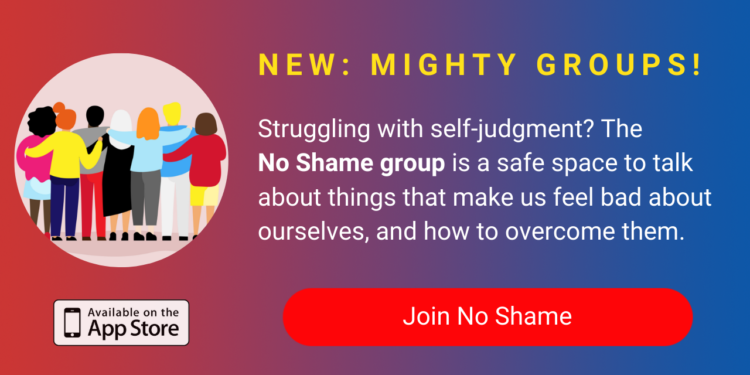 Doctors Lack Training
Lynn McKinley-Grant, MD, an associate dermatology professor at Howard University and president of the Skin of Color Society, told The Mighty a lot of the issue BIPOC people face when trying to get a skin condition diagnosis comes down to a lack of education and research among doctors. 
A 2006 study conducted Dr. Tobechi Ebede and Dr. Art Papier found that, between 1996 and 2005, teaching events at the American Academy of Dermatology annual meeting that "focused on skin of color has remained at 2%." Since then, not much improvement has been made.
A letter published in the British Journal of Dermatology found that research articles published on how COVID-19 can affect the skin included close to no pictures of or descriptions of Black people with COVID-19, despite Black people making up nearly 30% of the coronavirus cases in the United States.
This disparity extends beyond the current pandemic. Chronic conditions that have skin or cutaneous involvement, like lupus, disproportionately affect BIPOC.
Skin Symptoms in BIPOC Patients
In dermatology, skin types on the Fitzpatrick scale that classifies human skin color are ranked from types 1 to 6, from lightest to darkest. Images of darker skin are often not included in medical training, according McKinley-Grant. McKinley-Grant believes that improved documentation of different skin types is important.
"You need to be able to recognize erythema [the reddening of skin] in all skin types," McKinley-Grant said. "That might require you seeing six people who have different skin colors so you can learn what a disease may look like in each skin type."
The Instagram account Brown Skin Matters regularly highlights the differences of skin symptoms on skin of color. For example, side-by-side images show what Kawasaki disease, a form of vasculitis that mainly affects children under five, looks like on brown skin versus white skin. The redness and skin involvement looks very different between darker and lighter skin tones.
Improving Doctor Training
To improve the training of dermatologists, McKinley-Grant recommended that prospective medical professionals train in different cultures and environments where they work more with BIPOC people. McKinley-Grant said that she had this experience when she worked at the Albert Schweitzer Hospital in Gabon, Africa, while she was a medical student.
For doctors continuing their medical education, resources such as the Skin of Color Society offer an educational library, research support and a peer-reviewed journal focused on black and brown skin. There are also symposiums that McKinley-Grant recommended attending.
"The Skin of Color Society has large symposiums and the American Academy of Dermatology has symposiums on skin of color," McKinley-Grant said. "Learn as much as you can about different cultures."
What Doctors Can Do Now
While expanding research about how different skin conditions affect BIPOC won't happen overnight, one thing doctors can do now is take the concerns of their patients seriously.
"The patient really does know their body," McKinley-Grant said. "If the patient says that something is red on dark skin and it hurts, the doctor should listen and can confirm the warmth of the inflammation with a caring touch." 
Aisha, who is still searching for a diagnosis, hopes that doctors in the future will be more thorough and learn how conditions can affect people with black and brown skin. She also offered advice for other doctors who treat BIPOC patients:
Be more thorough and take concerns seriously. Do more research about how different diseases and chronic illnesses may affect ethnic minorities. Maybe create a different checklist for minorities and women to make sure the process is transparent and to hold staff accountable.