20 Photos That Prove It's Not a 'Vacation' to Be Unable to Work
---
Time off can mean something completely different to someone who is dealing with chronic illness. It doesn't necessarily mean a vacation. Instead, for a lot of people, it can mean something much more exhausting entirely.
People dealing with chronic illness sometimes have to take time off of work to deal with their health. This doesn't mean they are partying it up at the beach or spending time out with their friends. A lot of the time, it means sleepless nights, endless doctor visits and tons of pain.
Some businesses are very understanding of this, but others aren't as much. Just as well, when you have an invisible illness or a condition that causes flare-ups, it can be difficult for others to understand why you need the time off.
We wanted to show what being unable to work actually means, so we asked our Mighty community to share a photo that proves it's not a "vacation" to be unable to work. Please know it's totally OK to be going through whatever it is you might be going through and that you are not alone when it comes to the struggles that come along with a chronic illness.
Here's what our community shared with us:
1. "I can't always go swimming or to the beach because I have to wrap my legs if they swell too much. I also can't wear shoes." – Sarah F.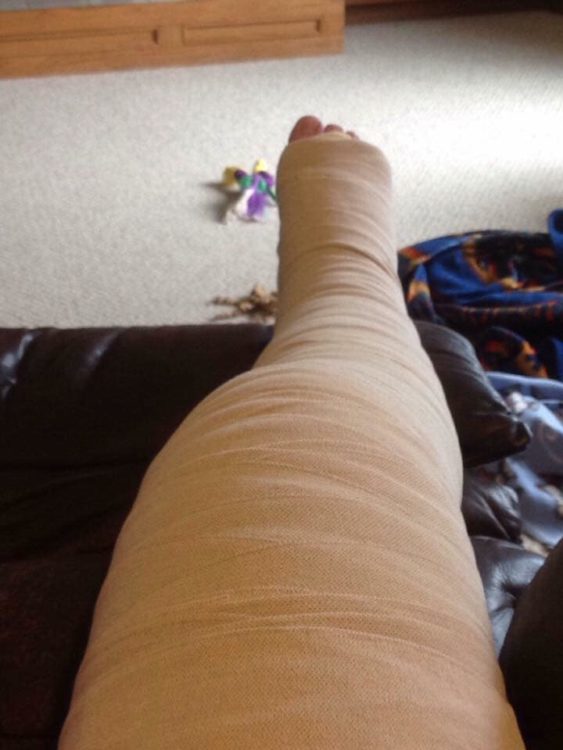 2. "Being unable to work means you are literally unable to work, even at home. This is a good month's worth of laundry that I just haven't had the energy to do. It takes everything I have to load everything up, carry it, bend over to put things in and take things out of the washer and dryer, and then fold and put everything away. By the time I'm done with even one load, I'm exhausted, so it just piles up. It's not a vacation; it's like being trapped in a nightmare." – Bonnie P.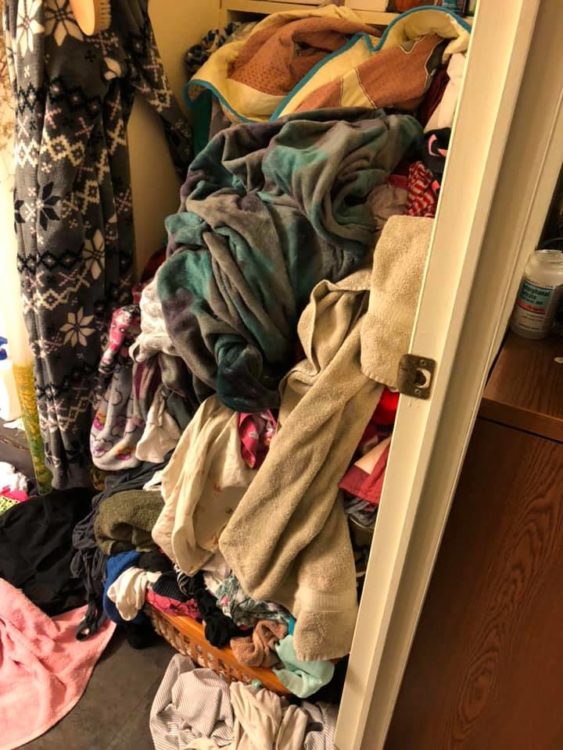 3. "I fell asleep on the living room couch because I was in too much pain to even walk to the bedroom. My house isn't that large either. There is our sweet Pit Bull mix showing me love." – Ami C.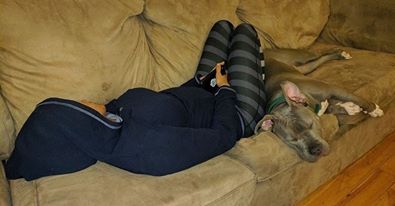 4. "Me laying it all down to my boss and him being so understanding." – Valerie N.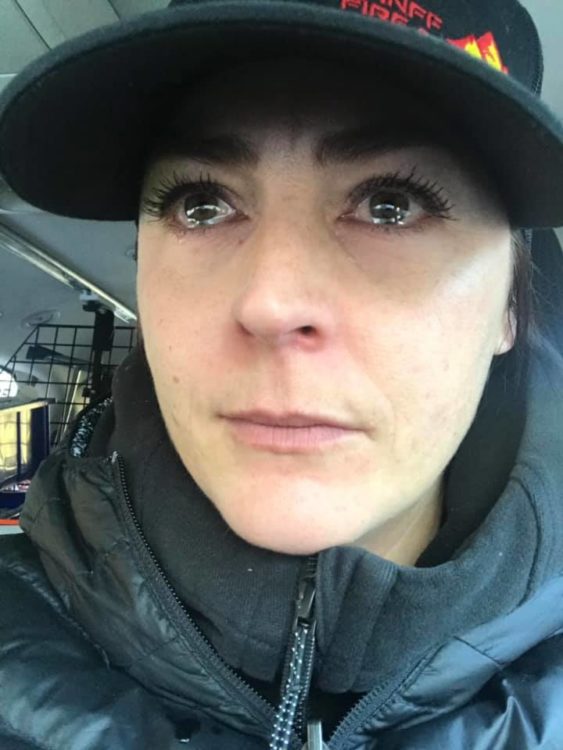 5. "This was the brightest thing I could handle; it was the glow in the dark toilet symbol in the hospital when I had a migraine. I was there for 18 days. I could hear the nurses even complaining why I was there, saying they have migraines and they work through them." – Erica H.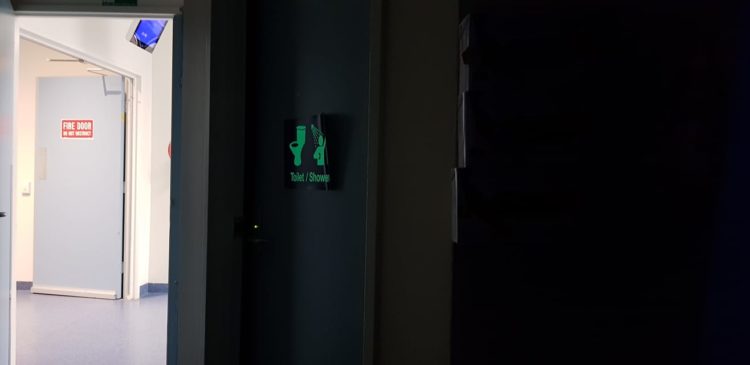 6. "My neck, back, ribs and tailbone feel like someone is stabbing them with a knife. Doctors can't figure it where the pain is coming from. I've tried muscle relaxers, anti-inflammatories, ibuprofen, Epsom salt baths, heat, ice, massage, chiropractor adjustment, essential oils, etc. Nothing touches the pain and the more I do around the house (dishes, taking a shower, cooking, even sleep) makes the pain worse. Therefore, I've been living on the couch with a heating pad and my legs propped up for the past week." – Danika F.
7. "I have a rare disease called fibrosing mediastinitis which also caused superior vena cava syndrome and another rare disease [called] pulmonary arterial hypertension. I have six stents in my SVC and two stents in my pulmonary artery. Unfortunately the stents don't stay open like they used to so I have angioplasty with ballooning through both arms or both sides of the groin to open the stents back up. I've had to do this at least every four to six months lately and the procedure leaves some pretty nasty bruising. But I will do whatever it takes to have more days with my kids." – Rebecca L.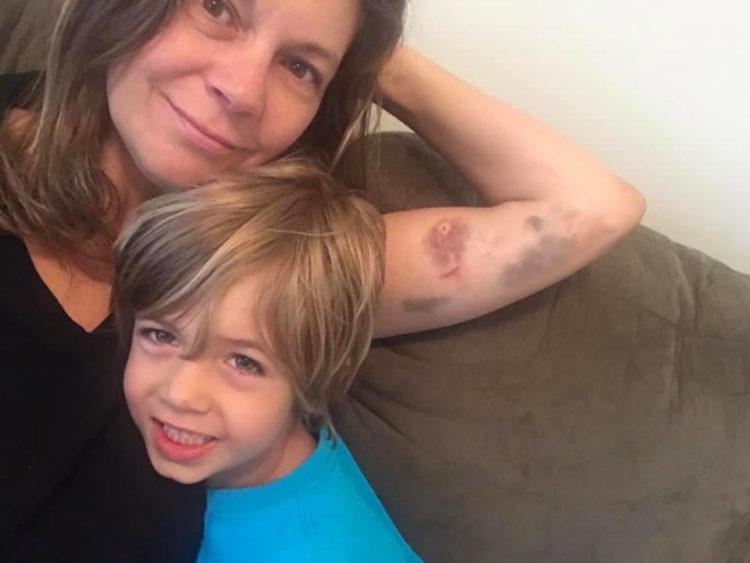 8. "I spent hours at the hospital getting my first infusion to try to get my colitis under control." – Amy C.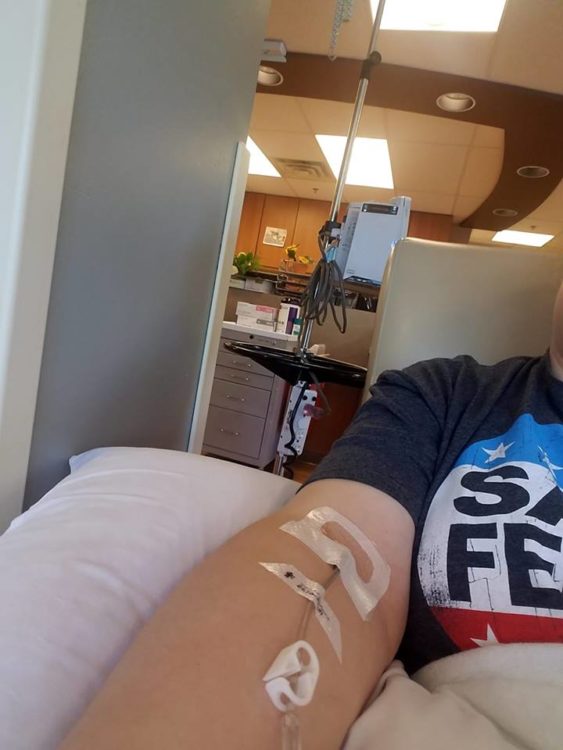 9. "Slept 21 hours. I had company." – James A.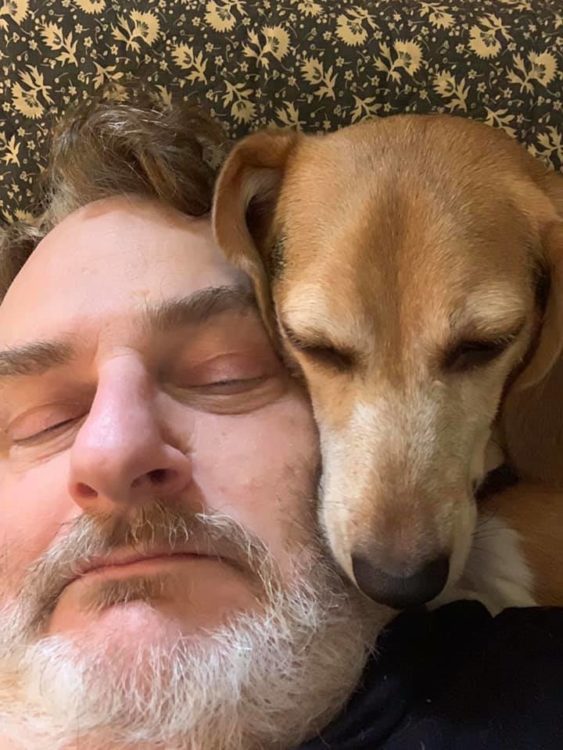 10. "This was me in 2017 after I woke up from a two-week coma. I'd suffered a traumatic subarachnoid brain bleed, I had to keep the tracheostomy in for an extra 10 days as I had another one back in 2015 and the scar tissue caused stenosis and it's a very delicate operation to sort it out, but since then I've suffered breathing problems and sound like I'm snoring when I breathe, even when I'm awake sometimes! I spend a lot of time in bed as I have no energy. I also have to do peritoneal dialysis, which I put pool of sugar water into my peritoneum, then wait four hours then drain it out and put another one in. I do that four times a day." – Lynne B.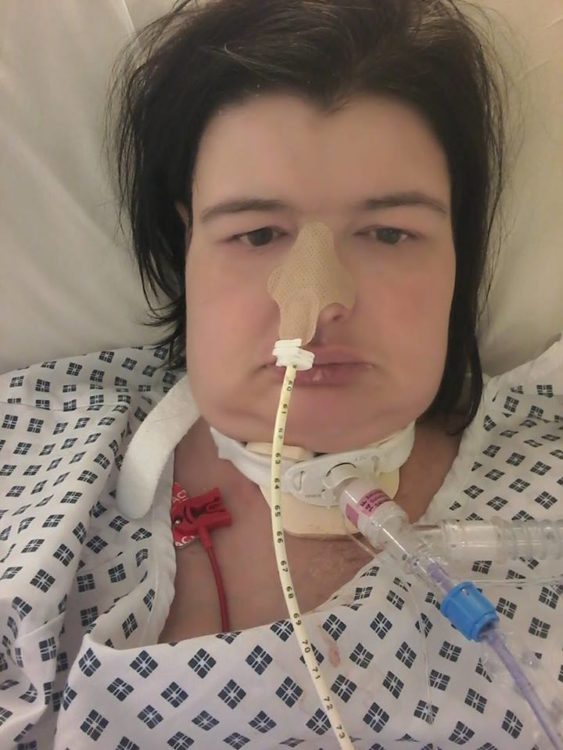 11. "Vacation!? Heck no! I'm too busy going to doctors appointments all week, and by the time I get home I'm thoroughly exhausted and need a five-hour nap. I'd rather be working!" – Cassidy S.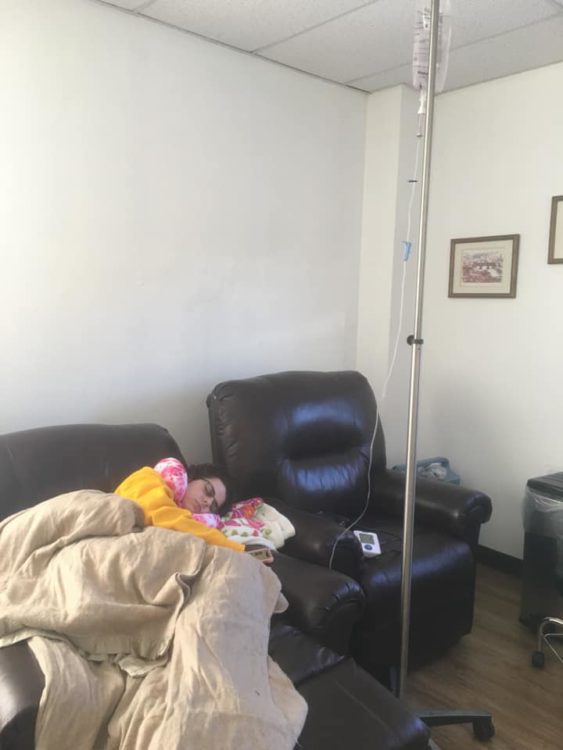 12. "I'm tired. I'm swollen. I'm in pain. My vision is going blurry. I don't even have the energy to wipe the lonely tear left in my eye. Even my tears are tired. All of my autoimmune and chronic illnesses are flaring at the same time. I'm tired of being strong." – Stephanie D.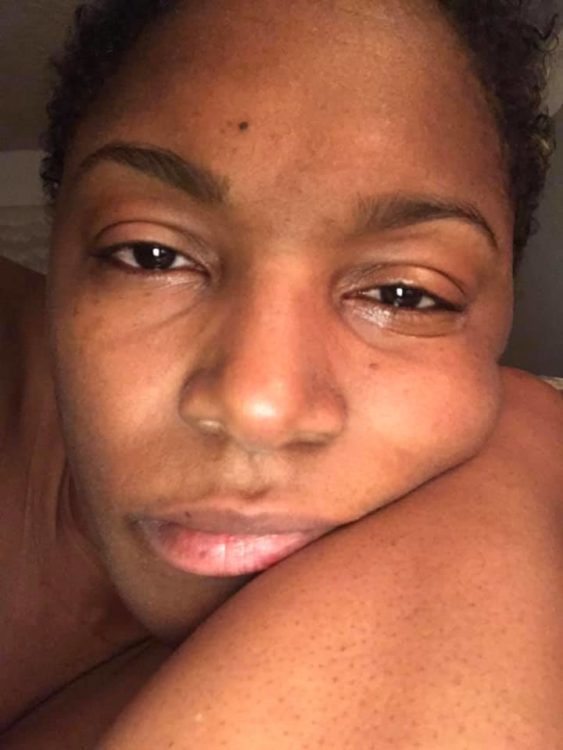 13. "I'm not off work because I'm having fun or on a vacation. I'm getting my infusion for lupus and mixed connective tissue disease. I would much rather be at work than have to sit in this chair for six hours." – Kyra M.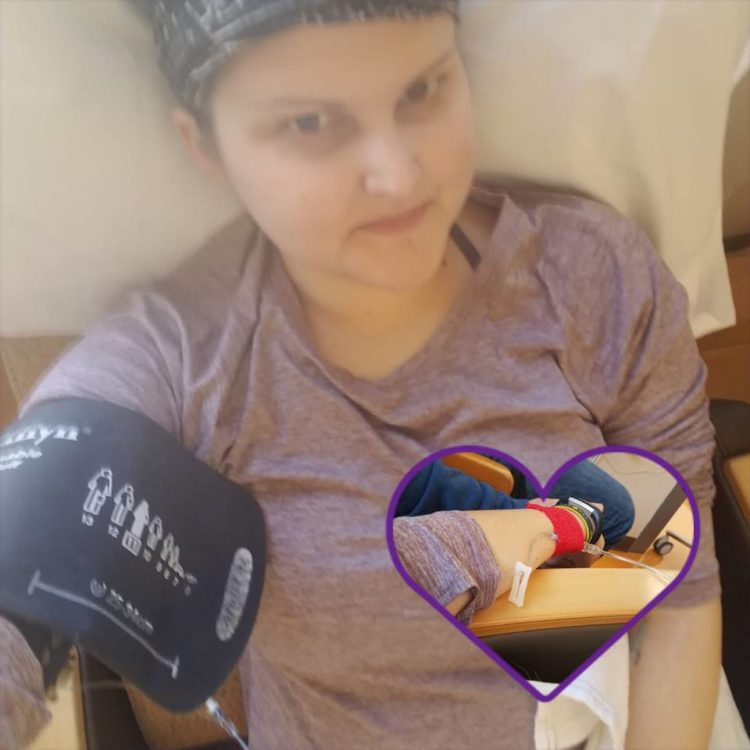 14. "Sometimes I feel like my life is confined to the couch… the spells, the seizures, and the constant pain won't allow me to have a normal day or a pain-free face." – Gina L.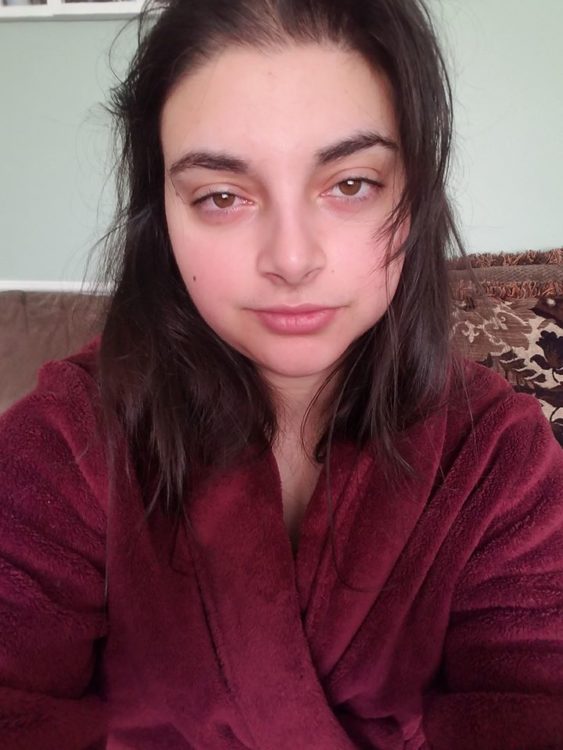 15. "Me using my TENS machine to try to find some relief from RA pain. People think that I'm just lazy and don't want to do things. I do. Pain makes it hard. It's definitely not a vacation to stay at home with a chronic illness." – Melize M.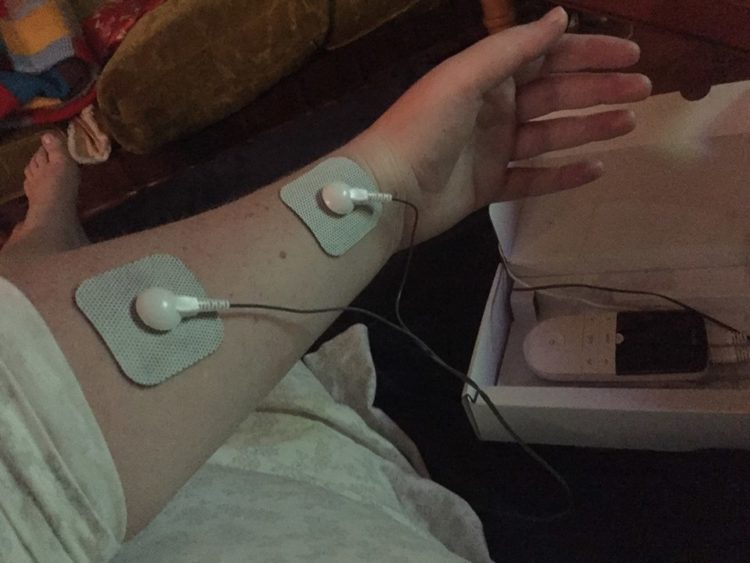 16. "I couldn't work today. Having multiple illnesses has caused me to catch every cold this season. I have asthma and bronchitis can quickly lead to pneumonia. I'm on five different meds right now. I have cracked a rib from coughing. Can't sleep. But I shall try to work tomorrow. I won't let being chronically ill defeat me." – Julie B.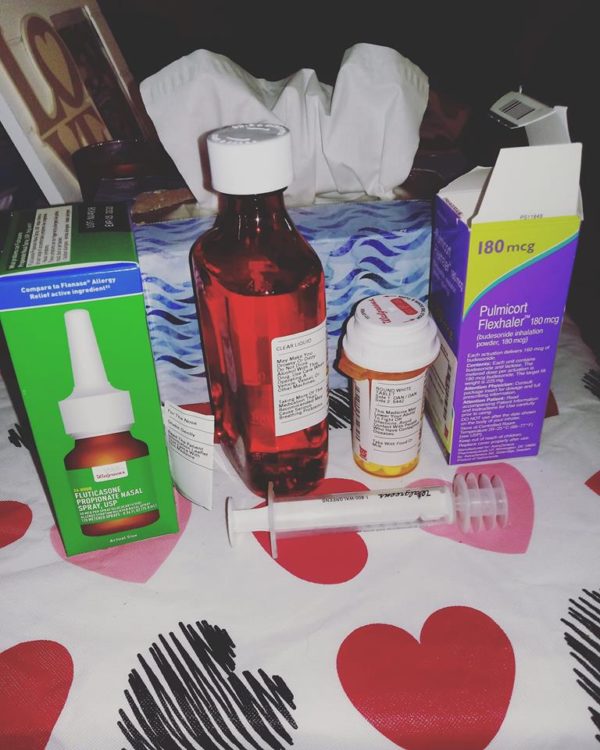 17. "My job is caring for my home and schooling my children, but the last month I've had hives every day (and they started off and on nine weeks ago). Every day is centered around getting my meds and supplements at the right time, what I'm able to eat, not getting too hot and trying not to scratch my skin off. This picture was in the evening after I went out for [one and a half] hours to buy safe food to eat. Ripped my clothes off as soon as I got home because my skin was unbearable. Ended up standing in the cold shower for 10 minutes till I was shivering just to get things to calm down enough to think straight. It's consuming my life." – Jillyn A.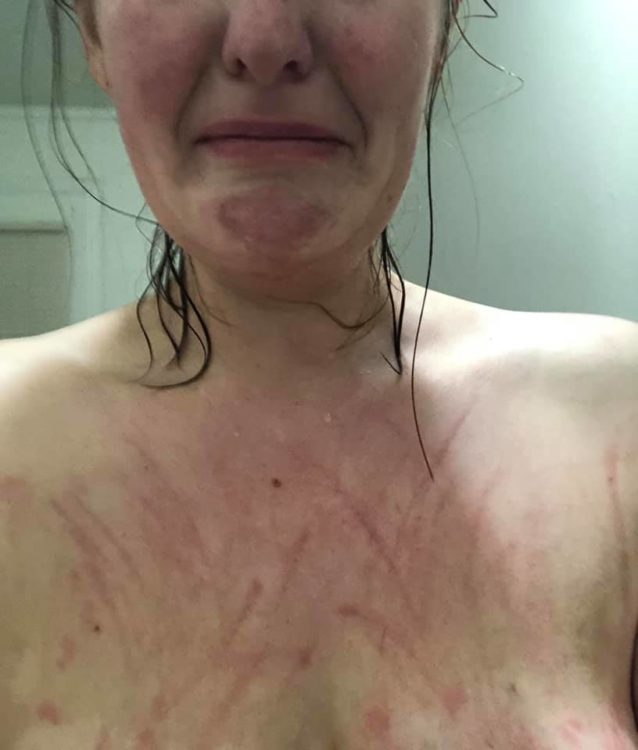 18. "Working hard, lying still, trying to stop my hips moving in directions they shouldn't and constantly grinding and clicking!" – Tasha L.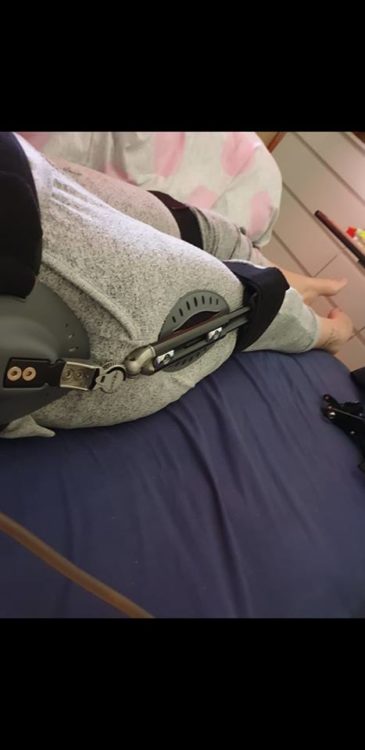 19. "In the month of February, I've had a kidney infection, an upper respiratory infection and flare ups of my autoimmune diseases and fibro and my anemia is exhausting. On this day, I was prepping to go to the doctor. Yes, I'm home from work but it isn't vacation… I'm feeling exhausted and still have to go to the doctor." – Jae M.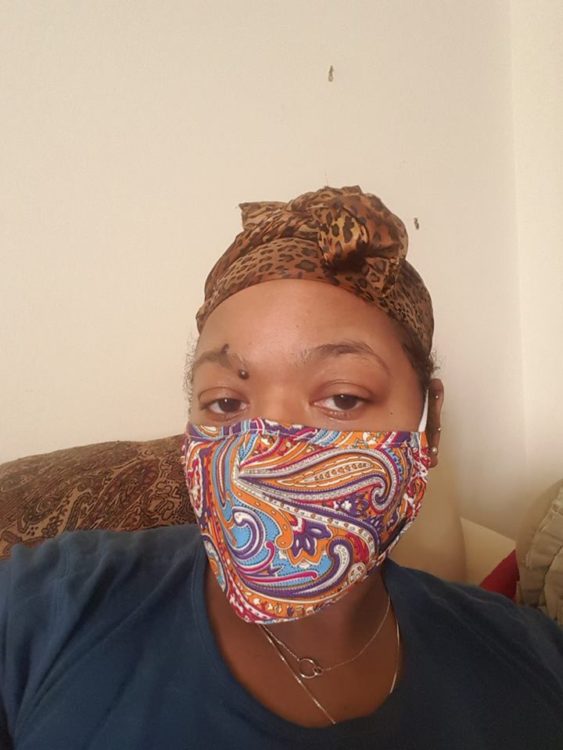 20. "It takes me about three hours to feel well enough and get my chest pain under control enough to just get out of bed. My Frenchie keeps me company." – Christine N.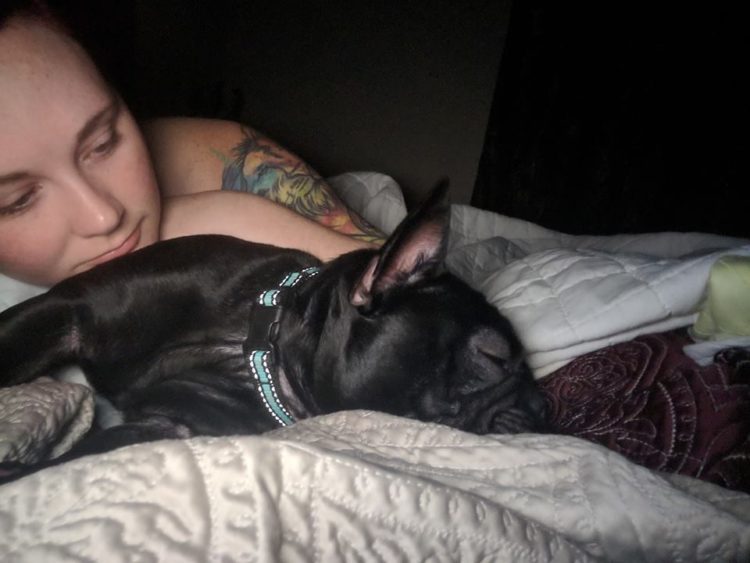 Are you unable to work due to your chronic illness? Here are some articles from our community that may help:
Originally published: March 6, 2019