11 Chronic Warriors Who Changed the Perception of Chronic Illness in 2017
---
With the 2017 news cycle dominated by celebrities and politicians, it's easy to forget about all the ways "real people" made an impact this year. This is particularly true when it comes to chronic illness, which already doesn't get nearly enough representation in the media as it should.
We wanted to honor the people who have changed the perception of chronic illness this year. These are people who have spoken up about the difficult realities of chronic illness that are rarely discussed openly, and also fought the injustices that make life difficult people with chronic health challenges. They've also shared messages of hope and revealed the ways they're working to accomplish their goals while fighting their illness.
To these warriors, and to everyone in the chronic illness community who has fought to make their voice heard this year: Thank you.
1. Victoria Graham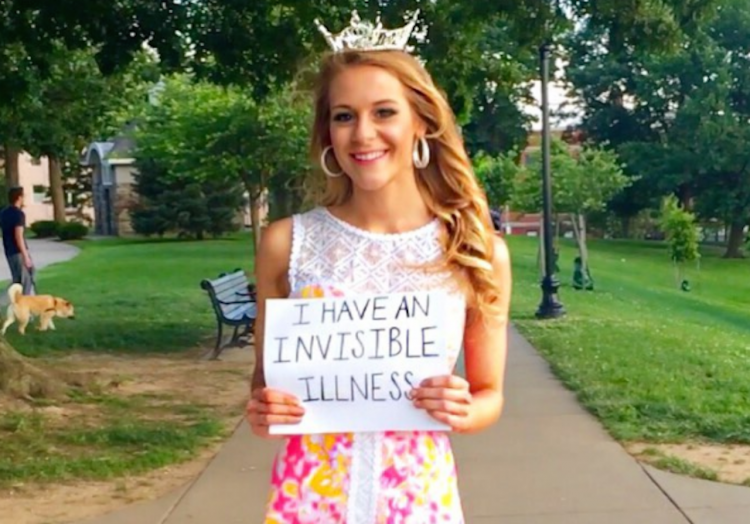 At the Miss Maryland pageant earlier this summer, the Ehlers-Danlos syndrome (and chronic illness) community were represented by one of their own: Victoria Graham, a 23-year-old with EDS, who competed with the platform, "But You Don't Look Sick: Making Invisible Illnesses Visible."
Though she didn't win, Graham's commitment to using her platform to educate people about invisible illnesses was inspiring and empowering. She busted the myth that you can't be a beauty queen if you have an illness.
"If I stand on stage in a bikini and people can see a 25-inch scar, maybe someone else will be a little bit braver or have the courage to show their own scars," Graham said.
2. Mandy Harvey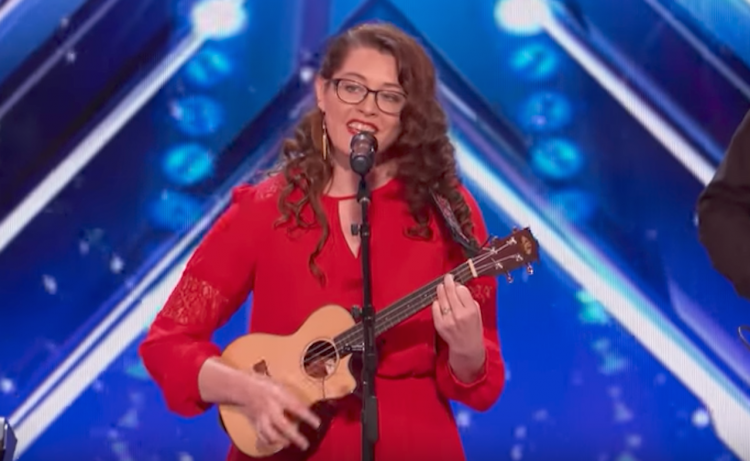 Mandy Harvey, a 29-year-old singer from Orlando, has been deaf for 10 years, but she blew the "America's Got Talent" judges away with a performance of her original song back in June.
Harvey told judge Simon Cowell she's been singing since she was 4 years old. When she lost her hearing at age 18, due to neurological damage caused by Ehlers-Danlos syndrome, she stopped singing. Then, she learned how to use muscle memory and visual tuners, perform without shoes so she can feel the vibrations in the floor and trust her pitch — all of which allow her to sing even without her hearing.
Harvey said, "After I lost my hearing I gave up, but I want to do more with my life than just give up."
3. Jennifer Brea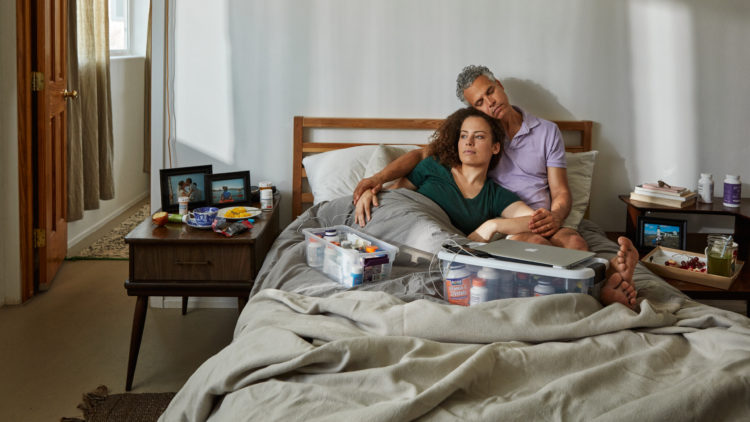 Jennifer Brea had been bedbound due to chronic fatigue syndrome/myalgic encephalomyelitis (CFS/ME) for a few weeks when she first picked up her iPhone and started filming herself. A lifelong writer and reader who could no longer do either, Brea turned to her "video diary" as an outlet for her fear and grief. That footage sparked the idea to create a documentary called "Unrest," which was released in theaters in September.
Brea told The Mighty that she's seen viewers experience a "catharsis" of being able to see their lives on the big screen and that she hopes her film opens the eyes of people who dismiss ME/CFS as just being "tired."
"There is a certain kind of power the visual image has, especially if it could be used to bring people into those spaces they never see, into our homes and bedrooms which is where we live when we're not well enough to be in the outside world," Brea said. "That's when I realized maybe this could really change things."
4. Raven Walton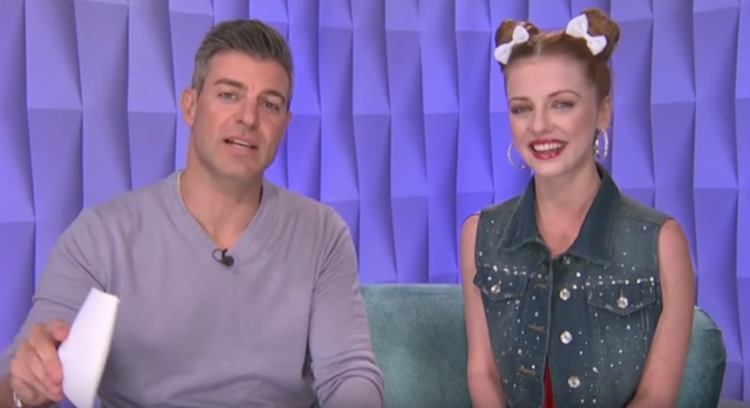 When Raven Walton competed on CBS' "Big Brother" this summer, she fought for more than the $500,000 prize. She also spoke out about living with gastroparesis and the gastric pacemaker she uses to treat her condition. She frequently talked about her pacemaker and her health on the show, asking fans to use the hashtag #pacerpower when discussing her on social media.
She also sparked backlash from viewers, who claimed she was exaggerating the seriousness of her condition — judgment many people with invisible illnesses go through. After Walton was voted off the show (she placed sixth), she defended herself, saying every story she told in the house was true. "This disease makes me who I am and I'm glad I got to share it with the world and spread the word," she said.
While gastroparesis isn't often talked about in the media, Walton introduced the illness to millions of viewers, as well as the realities of invisible diseases and the judgment chronic warriors also experience.
5. Michael Young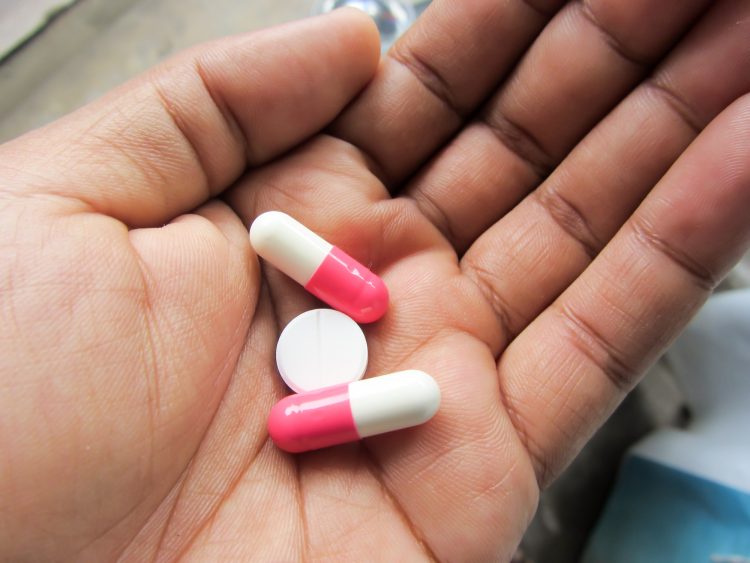 As a chronic pain patient who uses opioids, Michael Young has been affected by the CDC Guideline on Opioid Prescribing. Physicians dramatically reduced his medicine, and his condition worsened. When he saw that his local TV station in Lansing, Michigan was running a series on the opioid crisis without including the perspective of chronic pain patients, Young decided to reach out personally and give them the other side of the issue. "To my surprise, they didn't know much about it," he wrote in a blog for The Mighty.
Thanks to his initiative, the TV station decided to do a follow-up story, showing the perspective of those who take opioids for chronic pain. Young also offered some advice to others who want their story told: call your local media and tell them you have a story for them. "Tell them there's another side to the opioid story — and it involves thousands of their viewers and readers," he said.
6. Divya Jindal-Snape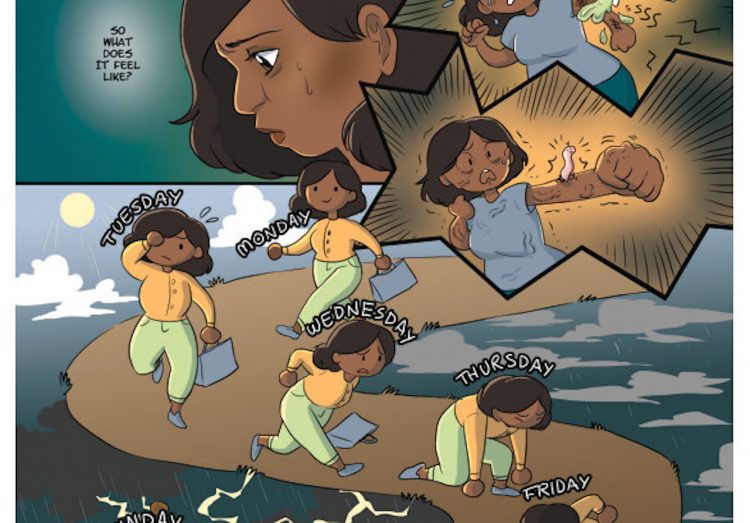 One of the most frustrating aspects of fibromyalgia is how little it is understood by others, and how difficult it can be for patients to describe the challenges they're dealing with. To help more people understand, Divya Jindal-Snape, a professor at the University of Dundee in Scotland, is trying a new approach: creating a comic to tell the "story" of fibromyalgia.
Jindal-Snape, who has fibromyalgia herself, worked with the university's Centre for Comic Studies as well as others with fibromyalgia to create the comic, which is free to download. It includes six sections: "Living and Working With Fibromyalgia," "The Mask," "Misdiagnosed," "Taking Control of Fibromyalgia," "What Is Fibromyalgia? A Doctor's Perspective" and "Advice From a Physiotherapist."
"[Comic are] more engaging and powerful than a standard leaflet which contains information about fibromyalgia," she said. "I wanted to create something that would be attractive to others, too."
7. Annie Segarra
EDS, Chronic Pain (Joint, Muscle, Nerve, Migraine) Neurodivergent, Pulmonary/Cardiovascular issues, HoH, etc.#InvisiblyDisabledLooksLike pic.twitter.com/Q7HWQOcpQ1

— Annie Segarra (@annieelainey) October 23, 2017
Many disabilities are completely invisible — however, based on the number of times people with invisible disabilities experience judgment and skepticism, not enough people realize this.
That was the inspiration behind the #InvisiblyDisabledLooksLike hashtag, which was started by disability activist Annie Segarra. To mark the end of Invisible Disabilities Week, an awareness week founded by the Invisible Disabilities Association, Segarra posted a tweet inviting people to share photos. Thousands participated, tweeting photos of themselves and descriptions of the invisible disabilities they live with.
Segarra said as an ambulatory wheelchair user she's in a "blurry middle ground" in which going without mobility aids for even a moment leads others to assume she's faking her disability or getting better simply because they don't think she "looks disabled."
"Disability is incredibly diverse and is often not recognizable just by looking at someone," she said.
8. Jokiva Bellard
When Jokiva Bellard first noticed a red rash on her skin and began experiencing the painful symptoms of lupus, she would go weeks without posting a photo on social media. She felt "ugly," she said, but now, she's using her Instagram account to educate others about lupus and show herself (and anyone with a chronic condition), that they are still beautiful.
Under the handle @_indianrosee, Bellard, a 23-year-old originally from New Orleans now living in Dallas, posts honest photos of herself and the effects of her cutaneous, also known as discoid, lupus — a form of lupus that causes painful red lesions to form on the skin. She hopes to show others going through difficult health challenges that they should still be confident in themselves.
"Every time I run into a woman, I tell her she's beautiful. I'm like, 'You know girl, you're looking nice. For you to have open heart surgery with lupus, girl you're looking real good.' 'Girl, you had a leg amputation, you're looking good, girl.' They're still beautiful even with those problems," Bellard said. "That's what I'm trying to get people to understand."
9. Anna Cowley-Ford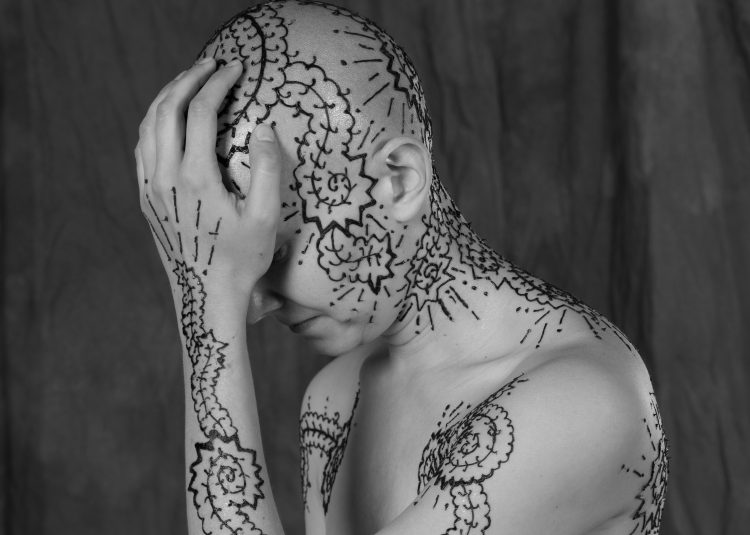 Anna Cowley-Ford, an artist from Iowa made her typically unseen migraine symptoms visible by covering her body with henna tattoos to represent exactly where she feels pain.
"It made sense for my artwork to start reflecting my pain because migraines took over my life," Ford told The Mighty. "How do I communicate my pain to others? As soon as it's not visible, there's some sort of barrier and people have a harder time understanding what's going on."
Ford and a henna artist who also experiences migraines, Amanda Horner, developed a vine-like pattern and Ford put stickers on her body to give Horner an idea of where her pain was and where the henna should swirl. The fact that the henna covers her entire body demonstrates how migraine pain can affect more than just your head — it can be a full-body experience.
Ford's goal is to open up discussions about the different ways disability can look.
"I think people generally have an idea of what a disability is and this doesn't fit in that," Ford said. "It's a double-edged sword of, yeah I look fine so I can 'pass,' but I don't feel fine."
10. Tina Hardy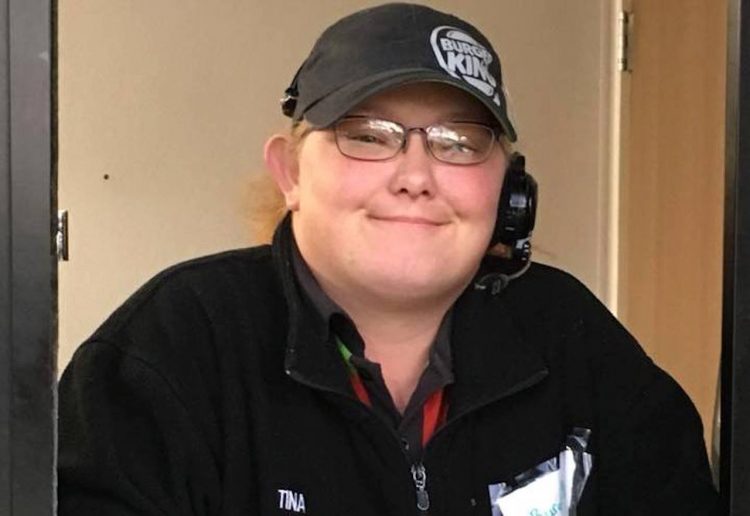 Tina Hardy was working at the drive-thru window at Burger King in Amarillo, Texas, when Rebecca Boening drove up to the window. After ordering, Boening explained that she needed food because she has diabetes. Hardy then ran out to Boening's car with a serving of ice cream. Having a husband with diabetes herself, Hardy understood that Boening needed food immediately.
When Boening received the food she ordered, Hardy asked her to pull over next to the restaurant so Hardy could make sure she was OK. Boening took a photo of Hardy and shared the story on Facebook, which ended up going viral.
"Everyone is so touched by this story because she acted. She didn't just give me lip service or ignore me. She acted. I've been off work for nearly 24 years because of my reflex sympathetic dystrophy syndrome and apparently the world has changed a lot since I was out in it," Boening told The Mighty. "People keep telling me, 'People don't do things like this anymore.' And I think that's a shame. I think we need to be human, and to be human is to care for one another."
11. Emma Jones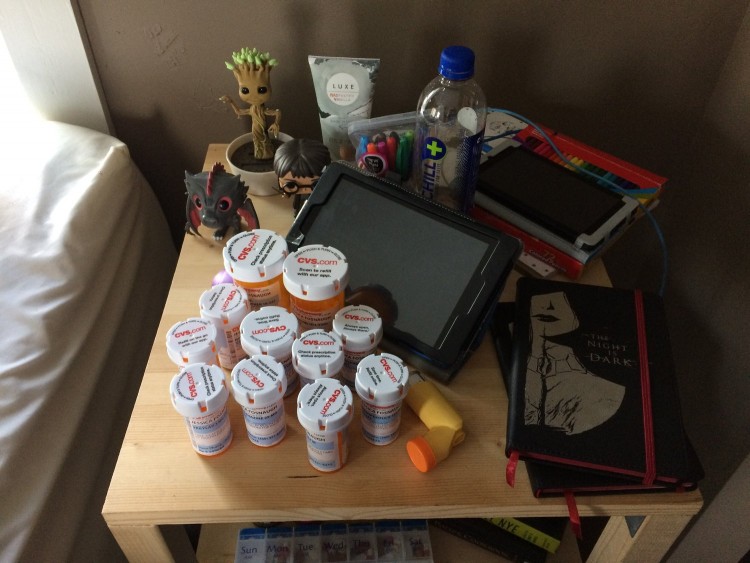 If you live with a chronic illness, your nightstand might look something like one of the photos featured in Washington-based documentary producer Emma Jones' "The Nightstand Collective." The project features photos people with chronic illnesses submitted of their nightstands.
Jones started the photo-based project as an intimate way of looking at chronic illness. "I am very interested in the stories that a collection of objects can tell," Jones, who has multiple chronic illnesses herself, told The Mighty. "What do we reach for to comfort ourselves in times of fear? How do we use those items to make meaning out of our experiences?"
Jones hopes to grow the collection and invites others with chronic conditions to share their nightstands as part of the collective.
"I am at the beginning of this journey, but I know that our illnesses have a story to tell. Our job is to listen."
Originally published: December 22, 2017