10 Fashionable Face Masks People With Chronic Illness Recommend
---
Editor's Note
We hope the products below, all recommended by our Mighty community members, help you or a loved one in your health journeys. Just so you know, The Mighty may collect a share of sales from the Amazon links on this page. Prices and product availability are accurate as of publication.
Article updated August 22, 2020.
Many people may wear face masks to help protect against dust or hazardous airborne particles — especially if they live or work in an environment where pollution, chemicals and irritants are commonplace. During flu season, some may also choose to wear masks to help prevent the transmission of bacteria and viruses.
For those with chronic illness, wearing a face mask can be especially important. Here are some of the major reasons why:
Facing a suppressed or weakened immune system due to your illness or medication may make you more vulnerable to contracting the flu or an infectious illness
Catching a cold or the flu when you have a chronic illness can exacerbate your existing symptoms or cause a flare-up
People with chronic illness community may have heightened sensitivities to dust, allergens or certain chemicals and wear a mask to avoid inhaling these irritants
If you're a caregiver of someone with a compromised immune system, you might wear a mask to help prevent yourself from passing contaminants on to your loved one
Studies have suggested masks may not be 100 percent effective at stopping the spread potentially harmful airborne particles, but they can help reduce the risk of contamination. There are two main types of masks, face masks and respirators, and while they look similar, they have some key differences.
Face masks cover the nose and mouth, but are looser-fitting and don't seal completely. They are designed to be a barrier against droplets of fluid, such as coughs or sneezes, that may contain viruses, but they don't prevent the spread of airborne contaminants. Some face masks are disposable while others can be washed and reused.
Respirators also act as a barrier, but they are considered more effective than face masks for preventing the spread of viruses because they form a perfect seal (if worn properly) and filter out 95 percent of airborne particles, both large and small. A respirator can be worn to protect against airborne infectious diseases such as tuberculosis and anthrax, and may also be used when handling toxic materials. Some are made for single use while others are reusable and made with filler cartridges that must be replaced periodically.
Deciding whether to use a face mask or respirator depends on your individual health, the people you may come into contact with and your surrounding environment.
During the COVID-19 pandemic, it's recommended that everyone wear a face covering while out in public to protect others. The latest research suggests that double-layer sewn cloth masks limit the spread of your respiratory droplets most effectively, but any face covering is better than none. Masks with an exhaust valve are also not recommended during the COVID-19 pandemic.
Whether in a pandemic or all year round, we wanted to know which brands of face masks and respirators those with chronic illness find most effective, so we asked our Mighty community which masks they wear to lower their risk of getting sick (or getting others sick). Here are their recommendations.
1. Disposable Surgical Masks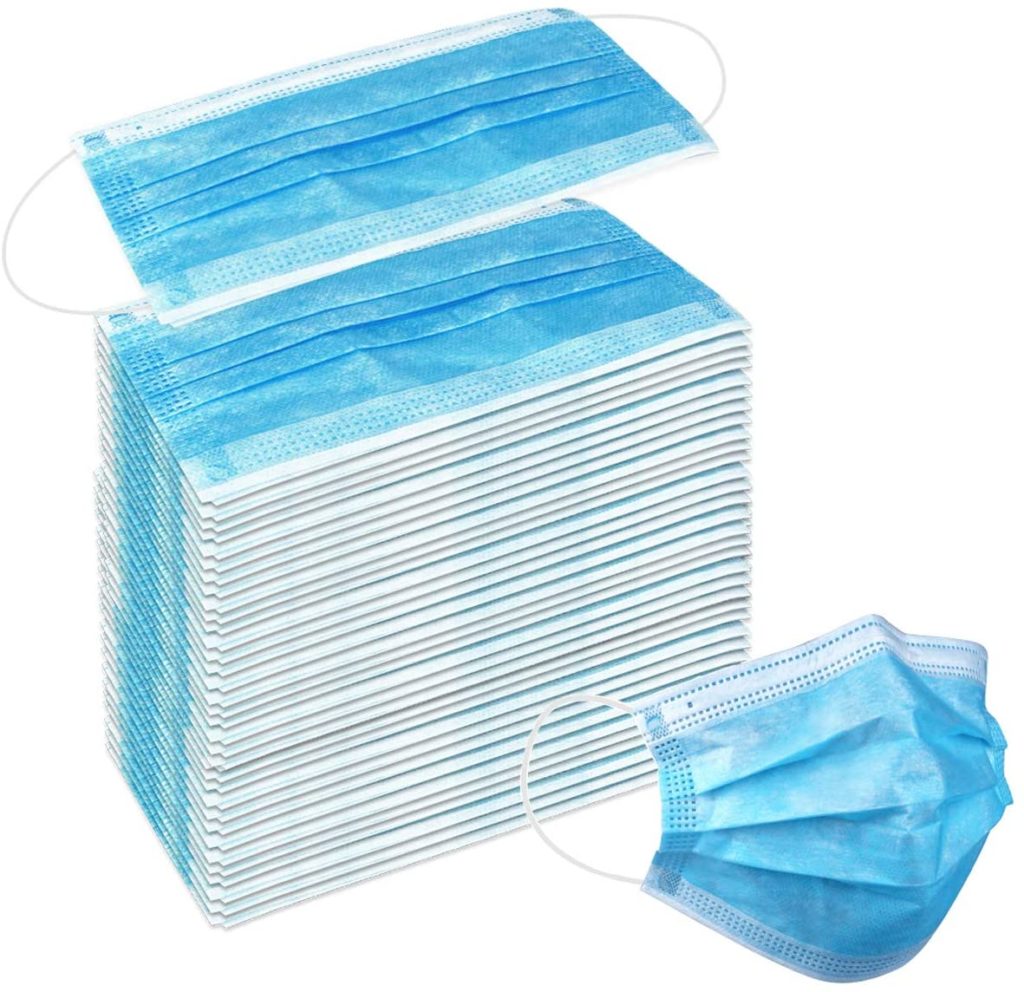 Surgical masks serve as a barrier to prevent the release of bacteria in liquid droplets from your nose and mouth to prevent the spread of illness. They can also and prevent droplets from entering your nose and mouth. Typically designed with several layers of specially designed materials (not paper or cloth), surgical masks can also prevent you from touching your face. Surgical masks do not usually filter out airborne particles.
Stephanie Ann Middleton told us, "Hospital type masks are fine and disposable. We order them by the case. Each mask is only good until it gets moist – less than an hour. Changing regularly is necessary if you truly have an immunocompromised condition."
Capri Sprazzle wrote, "I use disposable ones. I had been meaning to look for a non-disposable option but never found any I liked or that could help with things like the flu, not just air quality."
Buy disposable face masks (50-ct.) from Amazon.
2. Breathe Healthy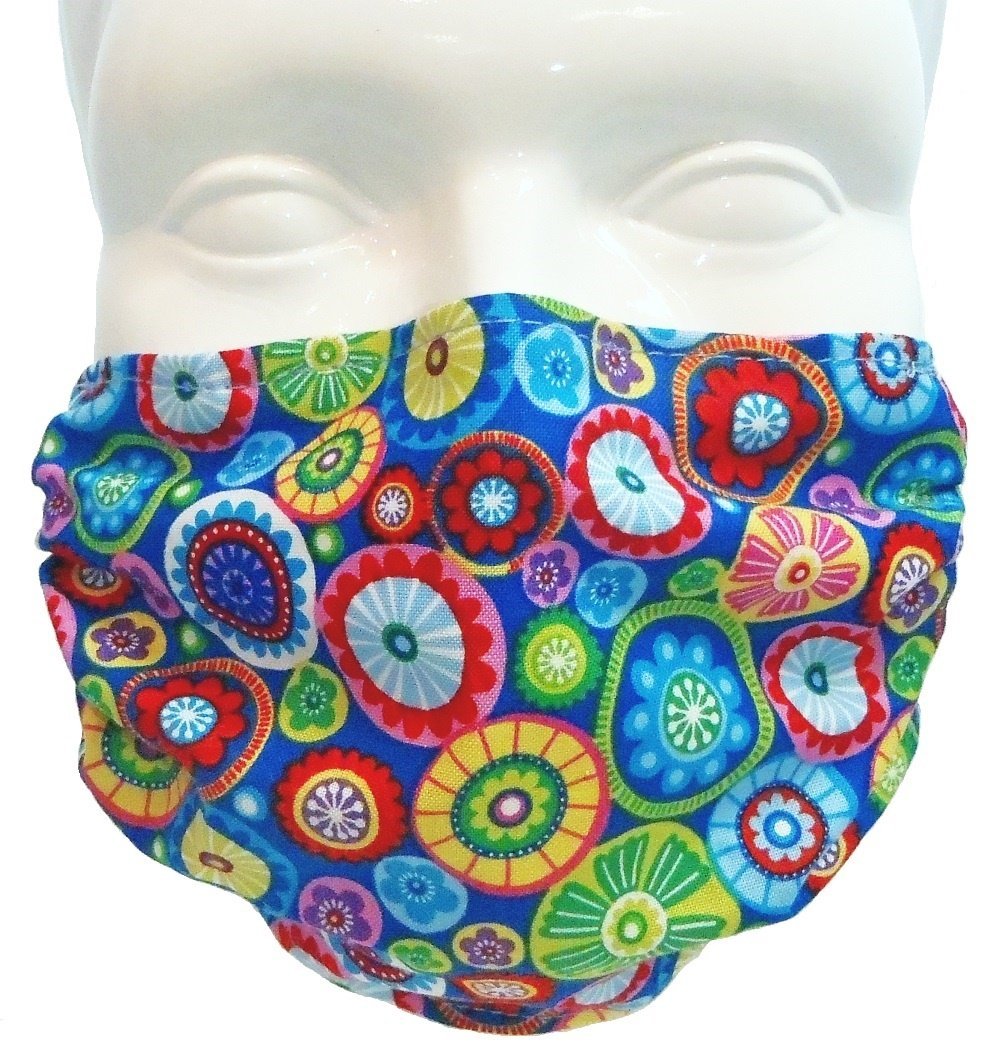 Breathe Healthy face masks are designed to protect against dust, pollen, allergens and the flu. It is made with an antimicrobial agent that kills germs and lasts as long as the mask, even after multiple washings.
Sally Edwards wrote, "I use Breathe Healthy masks. I love them! They have loads of colors and patterns, however I prefer low-key." 
Buy the face mask above for $19 from Amazon or a similar mask from Etsy.
3. ChronicallyBrave Shop on Etsy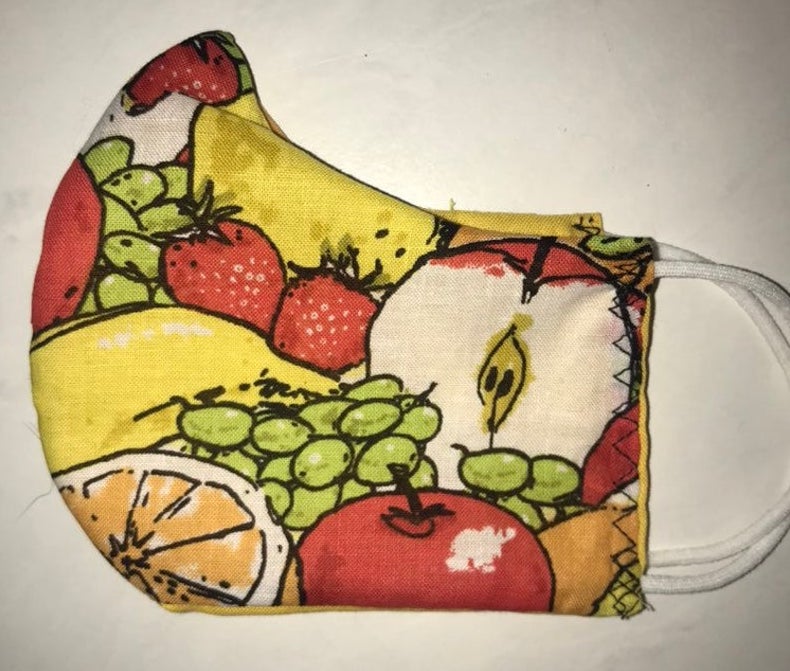 Kaile Norris is the creator of the patterned and reversible face masks she sells on Etsy. She was inspired to start making face masks after she developed several chronic illnesses and would often become septic, causing her to need some extra protection against airborne particles and pathogens.
Amanda Herdman told us, "I have a few made by a fellow chronic illness warrior! She makes them in all different fun designs, and even does custom ones."

Buy the face mask above for $7.50 from Etsy.

4. Kpop Face Masks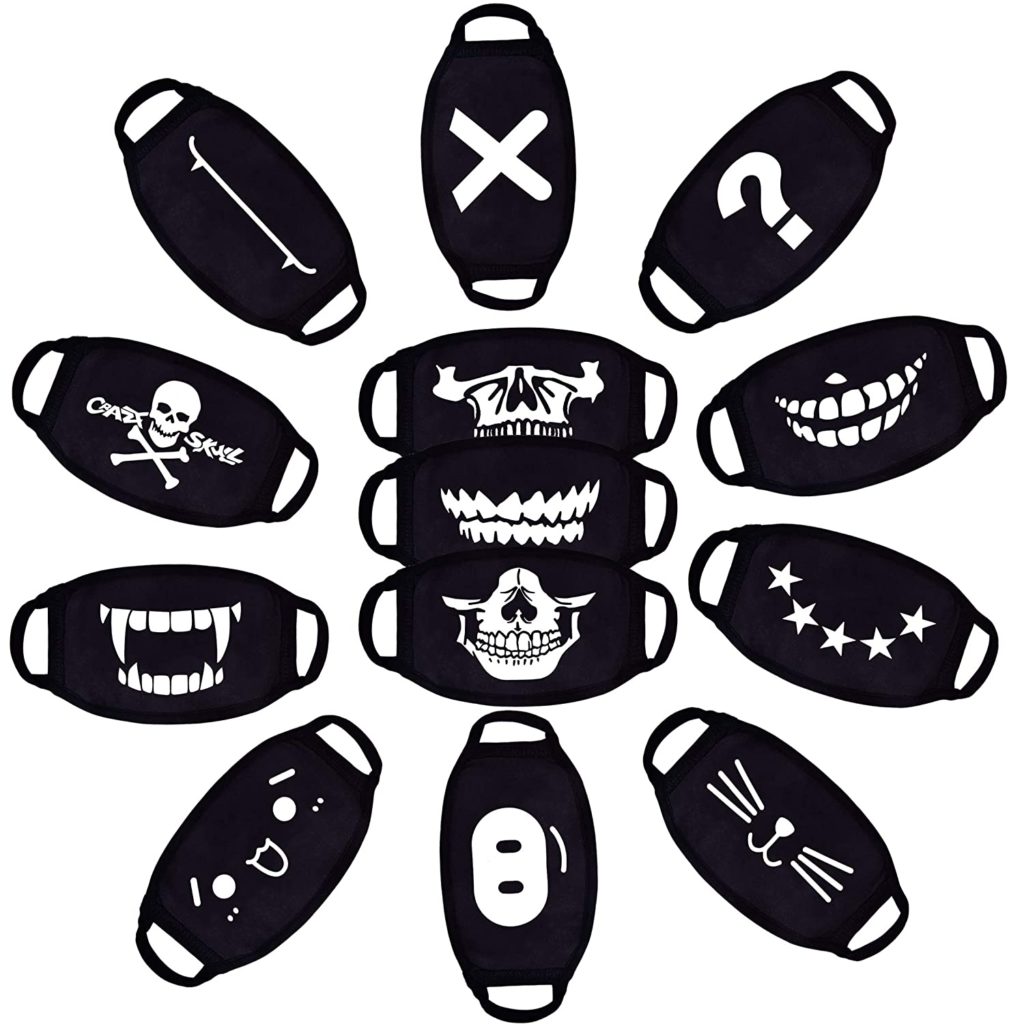 These face masks are 100 percent cotton, come in fun designs and help protect against airborne dust, germs, allergens, smoke, pollution, ash and pollen. Like other cloth masks, they limit the spread of your respiratory droplets, and you can choose fun designs.
"I buy Kpop faces masks," said Sarah Terese Manning. "They are fun and lift my spirits. I buy mine on eBay. They are cotton and easy to wash. Admittedly they are normally black and white."
Buy the face masks shown above (pack of 5) for $26.99 from Amazon.
5. Neoprene Dust Mask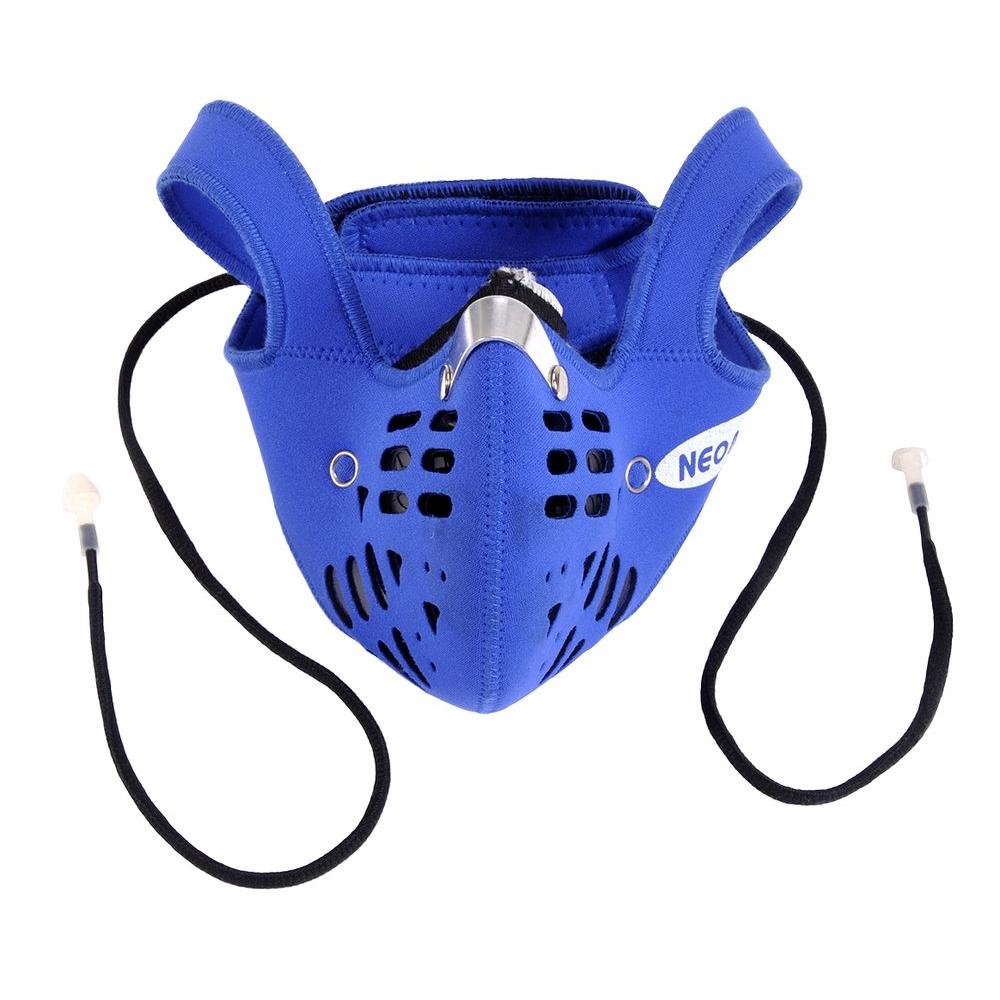 This neoprene respirator is designed for landscaping or outdoor work, but it provides all-purpose protection and can filtrate up to 99.9 percent of all particulates and dust. Its dual-valve exhaust provides one-way easy breathing, expels moisture and optimizes temperature.
"There are some with mini ventilators I picked up at Home Depot to clean around our farm," said Mary Oster Boumeester. "My face doesn't get as hot in them, and airflow is better. It might look funny in public but it's a mask – people will double-take anyway, comfort matters more."
Buy a neoprene respirator for $15.99 from Amazon.
6. Padi Gear Face Mask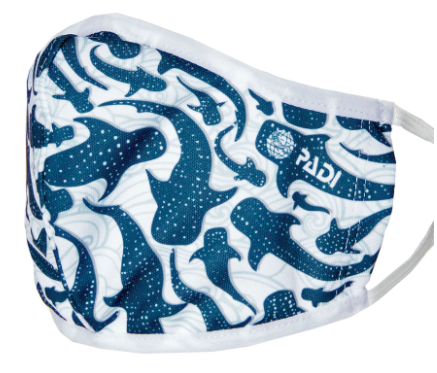 Padi may be a dive training organization, but its affiliated Padi Gear website offers athletic wear, now including face masks. Padi Gear's face masks, which feature five different sea-themed patterns, are made from recycled plastic. The multilayered mask is designed to be breathable, and each masks comes with five carbon filters. Padi Gear masks are secured using elastic ear straps.
Buy the face mask above (including five filters) for $20.40 from Padi Gear.
7. Rafi Nova Face Mask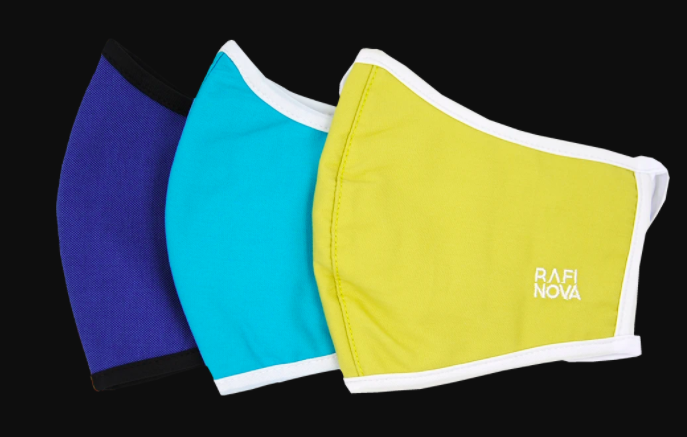 Rafi Nova masks offer three layers of cotton fabric with a built-in filter that is designed to make these face masks both effective and breathable. These masks also have an additional pocket to add another filter layer. The company offers the masks in several types of straps, from ties to around-the-ear elastics. Rafi Nova also makes a mask with a clear panel in the front for those who are Deaf or hard of hearing.
Buy the Rafi Nova face masks pictured above for $29 from the company's website.
8. Shon Simon Co.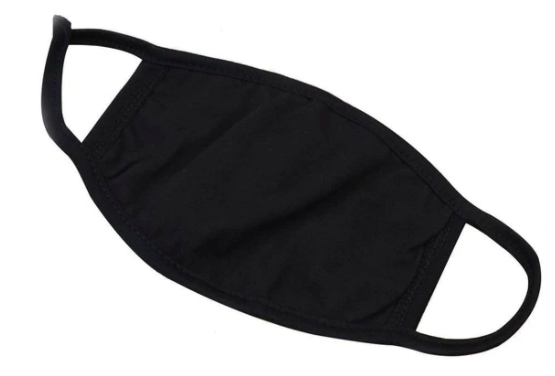 Shon Simon Co. is a wholesale clothing manufacturer that has shifted some of its production to masks during the COVID-19 pandemic. These simple face masks are made from two layers of modal fabric. Modal is semi-synthetic and made from wood pulp to be breathable and feel smooth on your face. The masks are offered in a wide range of colors, including skin tones, and are very affordable.
Buy the face mask above for $3.50 from Shon Simon Co.'s website.
9. Cambridge Mask Co.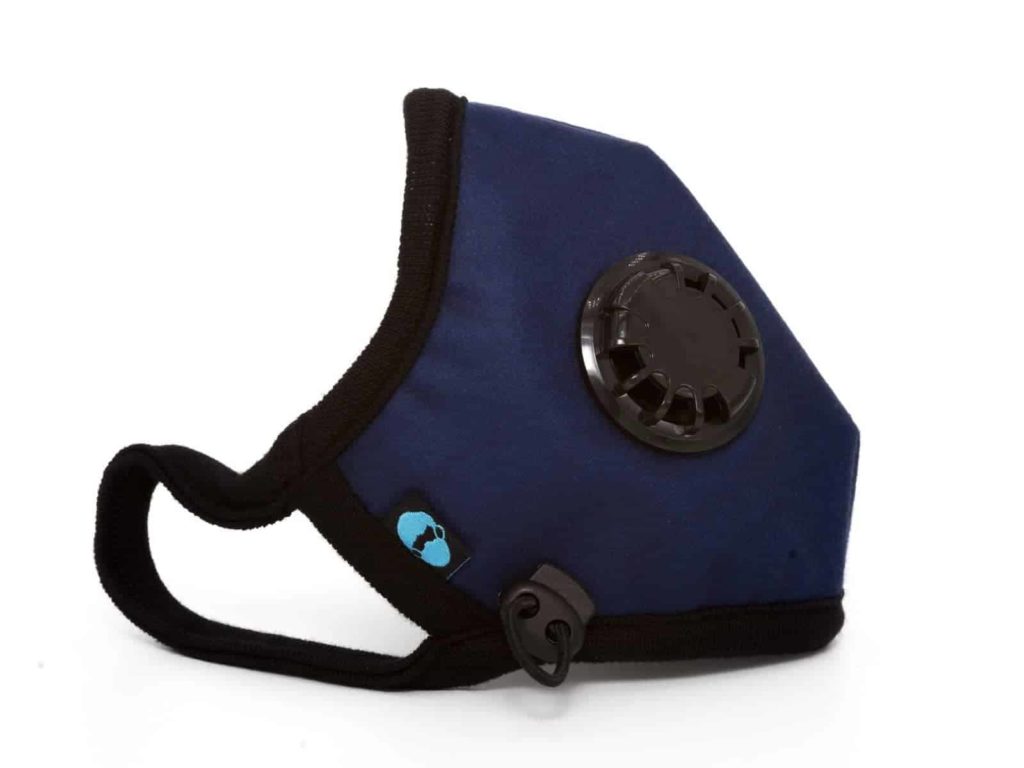 Cambridge masks are washable and reusable. They can filter out almost 100 percent of particulate matter, allergens or irritants, air pollution and harmful airborne pathogens such as viruses and bacteria.
"I use Cambridge masks!" Willow Elizabeth Adler told us. "They come in several sizes, are adjustable, and come in several colors and patterns! They are [a] reusable mask that protects against germs along with allergens."
Preorder the face mask above from Cambridge Mask Co.
10. Vogmask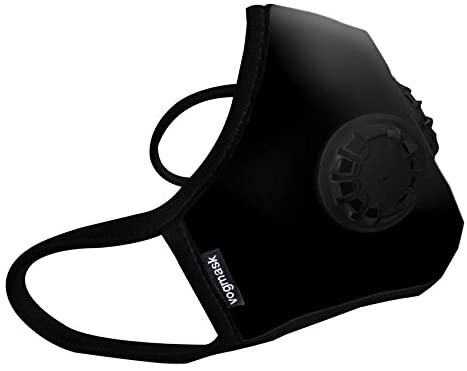 Vogmask is a filtering respirator intended for general public use that can help protect you against allergens, poor air quality and airborne contaminants. It can filter out up to 99 percent of airborne particles. To be effective, a respirator must be sized to fit tightly against your face and create a seal. They are also known for being hot and uncomfortable to wear. The experience has been described as breathing through a blanket, and may not be an option for those who have difficulty breathing. Some come with an exhaust valve to increase their comfort.
"I use a Vogmask," said Rachel Guerra. "There are lots of patterns to choose from. They are a little pricey (around $30) but mine is super comfortable and it has an exhale valve which also helps with my asthma."
Britany Harden added, "I use Vogmask. The ear straps were too tight so my mom sewed on different ones, but after that I loved it. It's not 100 percent effective, but what mask is, especially if you have immunodeficiency."
Buy a face mask similar to the one above for $44 from Amazon. 
Due to the pandemic, masks are selling out quickly. If the masks you see here are out of stock, try Etsy, where artisans are offering a wide variety of non-medical face masks.
If you can't purchase a mask, you can also make your own face coverings out of material you already have at home, like a bandana or cotton shirt. For people comfortable with sewing, you can use this face mask pattern. If you can't sew, no worries, there are patterns that don't require any creative ability.
How to Wear a Face Mask Correctly
Please remember, when wearing any face mask it's important to maintain proper hygiene. Masks can help prevent the spread of disease when used properly, which means not touching the front of the mask while you're wearing it, keeping hands clean as well as removing and disposing of masks properly. In addition, a respirator that doesn't fit correctly can trap harmful particles inside the mask around your nose and mouth. 
To properly wear a face mask, with freshly washed hands, place the nose splint over the bridge of your nose, and shape it snug around your nose. Make sure the mask covers your nose and mouth completely and is pulled down around your chin. Do not touch the outside of the mask and don't take the same mask on and off. When you remove the mask, do so by the elastic loops around your ears and discard the mask in a closed bin. Thoroughly wash your hands after disposal.
Don't wear any mask too long because infectious particles gather on the outside of the mask. Even if your mask is not disposable and designed for longer use, you should not wear the same mask for longer than a day. If you accidentally touch the outside of the mask while wearing it, wash your hands right away. And keep in mind, wearing a face mask is most effective when combined with proper hand-washing techniques.
The lifetime of a mask can depend on your health and environment. Be sure to check the packaging and date of manufacture on your mask for instructions about how long it will remain effective.
Have a brand of face masks you'd recommend? Let us know in the comments below!