When You Feel Like You Have to Validate Your Chronic Illness to Everyone, Including Yourself
---
If I post a picture of myself doing something healthy people would do, will people think I'm faking being sick?
Am I still a legit part of the chronic illness community if I can leave the house most days? And hold down a job? And exercise?
Will disability services grant me accommodations for college? Will they believe I really need them?
What if I can never work enough hours to support myself financially? Will I have to file for disability? Will they think I'm "disabled enough" to need help?
These are all thoughts that have popped into my head at some point or other regarding my chronic illness: Sjogren's syndrome, an autoimmune disease that results in things like dry eyes and mouth, fatigue and getting sick with acute illnesses a lot. 
Here's the thing about autoimmune diseases: they flare. Their symptoms will worsen for a time, and then go into remission and get better (or go away) for a time.
During these periods of remission, I sometimes half convince myself I'm better, or maybe even "cured." I think this will be the time the symptoms won't return… but it never is.
And during these periods, when my symptoms have subsided, I start to question whether I'm even really sick (which I realize is totally absurd, but its how my brain works). And if I've convinced myself I'm cured, then, of course, the next step is to wonder whether I was ever really sick at all.
As I write this, it's almost 11 a.m. and I'm sitting in the middle of a bustling cafe, having gone for a walk, gotten showered and dressed, and driven myself here on my day off from work for lunch and a writing session. So far this week, in addition to working my part-time job, I've been to the grocery store, done a few loads of laundry, and otherwise lived my life not unlike a healthy person.
Not all weeks are like this, surely, but the longer I feel pretty decent, the more I start to question the validity of my illness (though I logically know it's just in remission). I start to feel like a fraud for not working full-time because there are weeks when I feel I surely could.
I start to feel like I'm not sick enough to consider myself chronically ill.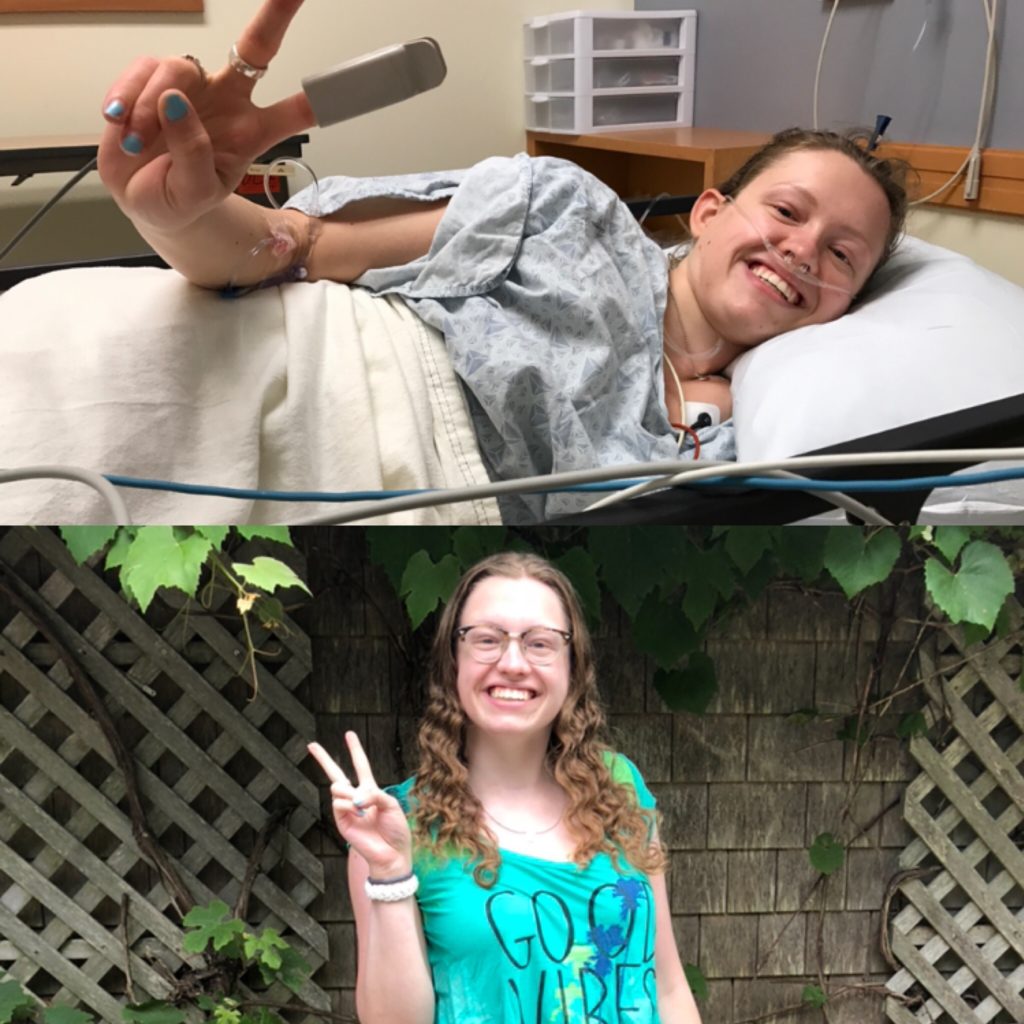 When I start to feel this way, I have to look back and remind myself of the weeks I spent on the couch, exhausted from Sjogren's, or in pain from irritable bowel syndrome (IBS) and unable to do the things I enjoy as hobbies, let alone go to work. I have to try and learn to be grateful for the healthy days, weeks and months without feeling guilty for not taking on more (because I know the unhealthy days, weeks or months loom on the horizon.
When I was first diagnosed, I questioned the validity of my illness often. I did not present with the dry eyes and mouth that are so typical of Sjogren's syndrome — those took about two years to appear. My only real symptom was fatigue, which is so subjective and difficult to measure. I didn't have dryness or joint pain or something super out of the ordinary. I was just tired all the time. And everyone gets tired, right? (Yes, but not that tired.)
When I start to feel like I'm not sick enough to be considered chronically ill, what I really need to ask myself is: "Not sick enough for whom?"
Who am I trying to prove my illness to? Society? The chronic illness community? Myself?
The reality is, this isn't the Olympics. No one is (or should be) comparing and judging illnesses and symptoms. All illnesses are different and they all affect people differently as well. No one illness is objectively worse than another.
I'm 23 years old. I've been diagnosed with three invisible illnesses in the past four years. I have had to modify college and my job to fit in with my health. I may have weeks when I feel like my old healthy self, but I have many weeks where I feel far older and sicker than a 23-year-old should.
I have a chronic illness, and I do not have to validate that to anyone, including myself.
A version of this article was originally posted on the author's blog.
Originally published: February 28, 2019