Graphic Novel 'Guts' Captures What It's Like to Live With Anxiety and Chronic Illness
---
What to know: Representation matters. For people with anxiety and chronic illnesses, lacking language skills or not understanding how to discuss emotions can be a barrier to care. Enter "Guts," a 2019 graphic novel by Raina Telgemeier.
Through "Guts," Telgemeier tells the story of chronic illness and mental health in a way that children can understand. Using pictures, bright colors and simple words, Telgemeier explains her own childhood experience of dealing with anxiety after developing a stomach bug. After the bug is gone, the stomach pains persist. What follows is a journey that will be relatable to many people with chronic illnesses with symptoms that get tangled up with anxiety.
Telgemeier makes it clear that anxiety and illness do not define you and that there will always be highs amidst the lows. Dedicated to 'anyone who feels afraid,' 'Guts' shows that whether you're a child with a new fear or an adult who has been battling chronic illness for years, there is hope for healing. — Anna Barnard
And the 2020 EGL Awards Winner for Best in Middle Grade Graphic Literature (Nonfiction) goes to… Guts by Raina Telgemeier from @GraphixBooks! Guts is a wonderfully told tale of navigating new schools, changing friendships, and the anxieties of being a kid. @goraina @Scholastic pic.twitter.com/NsLo1iwDnM

— Excellence in Graphic Literature Awards (@EGLAwards) April 14, 2020
The frontlines: In the graphic novel, as Telgemeier's symptoms increase, her parents eventually send her to therapy before she ultimately gets an irritable bowel syndrome (IBS) diagnosis. The confusion about chronic illness symptoms is something many people face on the journey to diagnosis.
Approximately 40% of the U.S. population lives with at least one chronic health conditions
It can take years to get a correct diagnosis. For example, it takes an average of 4.5 years to get a correct diagnosis for an autoimmune condition
In one survey of people with the autoimmune condition ankylosing spondylitis said they received at least one misdiagnosis along the way and 36% were told their illness was "all in their head"
A Mighty voice: You are not alone in facing both anxiety and chronic illness and the validation from others, like "Guts," can be helpful. Mighty contributor Jess S. shared, "Sometimes, we just need to know that other people understand what we're going through. We need to know that somewhere out there in the world, another person truly gets the struggles we face every day."
From Our Community:
How long did it take you to get diagnosed? I am 22 and have been trying to find answers to my life long chronic pain for 2-3 years now. ##Diagnosis 
Add your voice: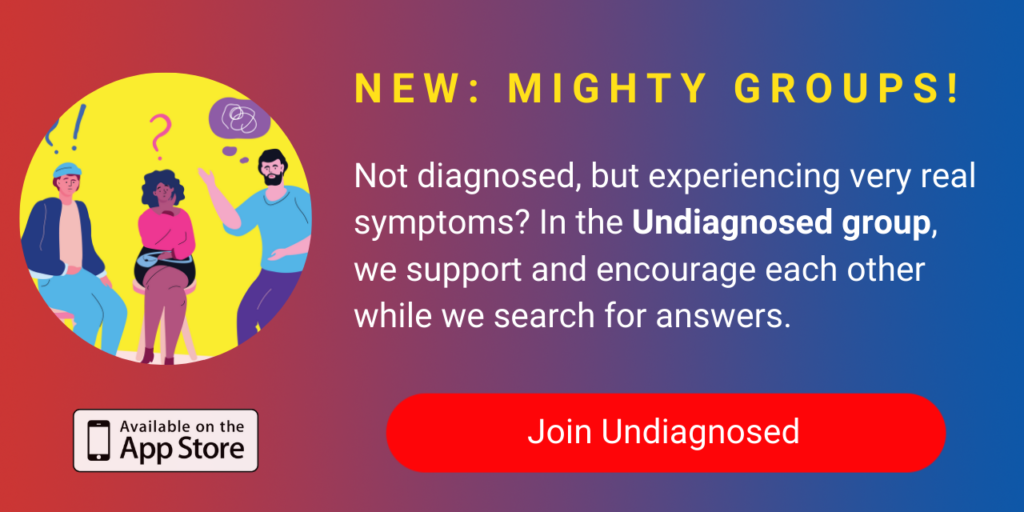 Other things to know: Anna Barnard, who also lives with IBS, shared in a review of "Guts" that the book doesn't only help children explain what they're feeling. It's also a great way for others to understand what you go through with a chronic illness. Here are some other reads for your loved ones:
Where to get a copy: Regardless of age, Telgemeier's "Guts" may be balm to the confusion and frustration that can often accompany growing up with a chronic illness and anxiety. You can buy your copy of "Guts" here.
Originally published: July 9, 2020