31 Perfect 'Stocking Stuffers' to Give a Loved One With Chronic Illness
---
Editor's Note
We hope the products below, all recommended by our Mighty community members, help you or a loved one in your health journeys. Just so you know, The Mighty may collect a share of sales from the Amazon links on this page. Prices and product availability are accurate as of update Dec. 4, 2023.
With the holidays approaching, you may be wondering what to get for a family member or friend who lives with chronic illness. While it can be exciting to open the biggest, flashiest present, a gift doesn't certainly have to be expensive or extravagant in order to be meaningful. Oftentimes, it's the simple things that turn out to be the most helpful.
If you're searching for a gift that's small and inexpensive but will still go a long way in showing someone how much you care, we've got you covered.
To help you find a gift that will truly benefit your loved one, we asked our Mighty community what a perfect "stocking stuffer" would be for someone with a chronic illness. Here are their suggestions.
1. Fuzzy Socks
Who doesn't love a good pair of fuzzy socks? They are perfect for keeping those who spend a lot of time at home warm and comfortable.
Savannah Ellis wrote, "I love any kind of fuzzy socks with the grips on the bottom. Especially the ones with aloe or Shea butter in them."
"Fuzzy socks! (Bonus points if they have the non-slip grips on the bottom!)" said Adrian Bryant. "My feet stay so cold and I'm usually wearing at least two pairs at a time!"
Our pick: Fuzzy Anti-Slip Socks ($9.99)
2. Activity Books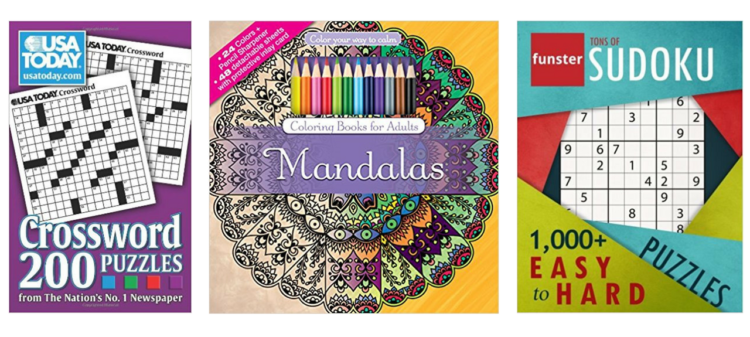 Spending a lot of time at home due to illness can get a bit boring. Coloring books or puzzle books can provide some entertainment and distraction on dull days.
Shannon Barnsley suggested, "Crosswords, Sudoku, coloring books or e-books for waiting in doctors' offices."
Courtney Dawson wrote, "I think a little basket put together of things to fill the times when we may be stuck at home a lot… little crosswords or puzzle books, maybe a coloring book. Some magazines."
Our picks: Crossword Puzzles ($5.80), Mandala Coloring Book ($8.39) and Sudoku ($11.95)
3. Gift Cards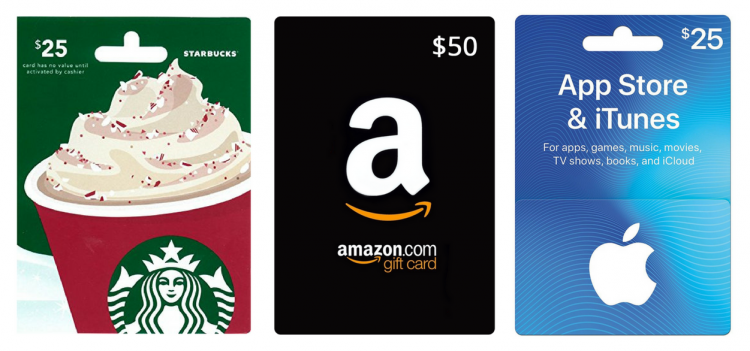 Gift cards may have a reputation for being impersonal, but honestly, they can be incredibly helpful for those struggling with chronic illness. Whether the gift card helps them buy something they need or splurge on a rare treat, it will definitely be appreciated.
Cassandra Paquin wrote, "Gift cards for take-out for bad pain/fatigue days are a godsend."
"Gift cards," said Cassie Dupras. "Little ones for small treats, like just enough for a coffee at their favorite coffee shop."
Kristina Marie Kruse said, "I love Visa gift cards to order things online when I'm too sick to leave the house for extended time periods of a week or more."
"A gift card to Audible or even for Amazon to get e-books," wrote Tori Jo Moerchen.
Shannon Parry Johnson suggested, "A gift card to TaskRabbit or Handy or a cleaning service – something like that."
"An Amazon gift card!" said Tiffany Leonard. "Since due to illness it's hard to go out shopping for what we want, we can shop from the comfort of our own home."
Our picks: Starbucks Gift Card, Amazon Gift Card and iTunes Gift Card.
4. Tea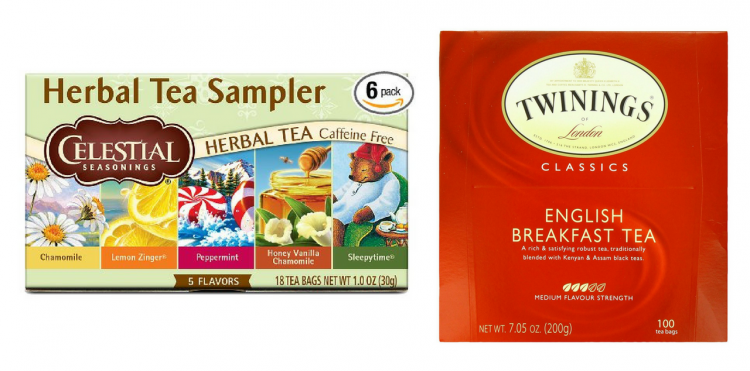 There's nothing that soothes and relaxes quite like a good cup of tea. If you know your loved one has a favorite type, you can help them stock up – or, if they're more adventurous, you could give them some new flavors or brands to try out.
Sarah Hulke Zaidi told us, "I get sick all the time, and so tea is one of my favorite things. I have a large selection already, but I always like trying new ones."
Susan Hutchinson recommended, "A selection of good quality herbal tea (one to help sleep, a peppermint and one to help with digestion or upset tummy)."
Our picks: Herbal Tea Sampler ($16.19) and Twinings English Breakfast Tea ($10.85)
5. Lip Balm/Chapstick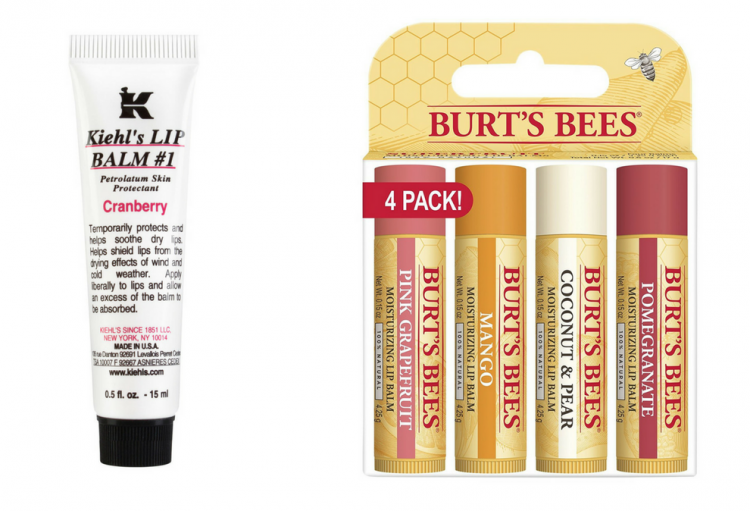 For those in the northern hemisphere, the arrival of the holidays also means the arrival of winter, and the cold air can leave your lips feeling dry and chapped.
Sarah Hulke Zaidi told us, "Kiehl's lip balm is the best! It also does double duty as a cuticle moisturizer when my hands get super dry.
"Chapstick!" said Ashley Walker. "My lips are always chapped."
Susie Demster Bolland wrote, "Lip balm! Simple things make me happy."
Our picks: Kiehl's Lip Balm ($12) and Burt's Bees Lip Balm, Pack of 4 ($10.49)
6. Essential Oils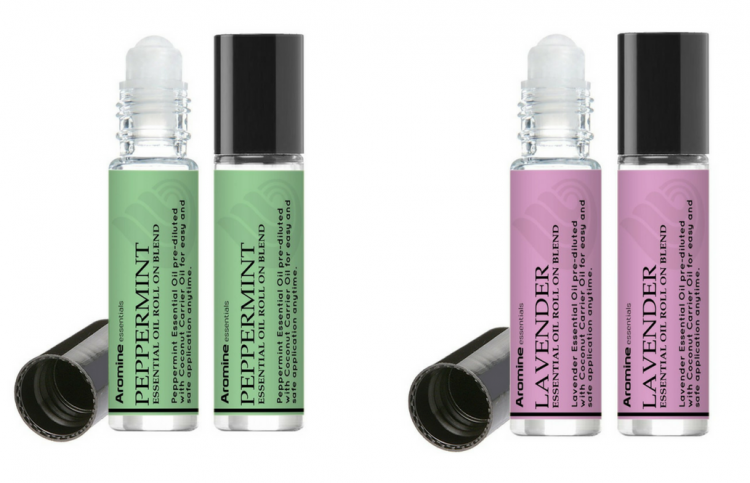 Essential oils are known to have various healing properties, both physical and emotional. You could get a loved one oils to put in a diffuser at home or roll on oils [featured above] to carry with them for pain or stress relief on the go.
Unique Lawrence recommended, "Roll on essential oils for headaches, pain, etc."
"Small bottles of essential oils blends to help with pain or immune system," said Tori Jo Moerchen.
"Essential oils," added Lauren Laning. "When my body is firing off I like to just sit in a dark room with the smell of my oils in the air to help calm my mind."
Our picks: Peppermint Essential Oil Roll On ($13.95) and Lavender Essential Oil Roll On ($13.95)
7. Candles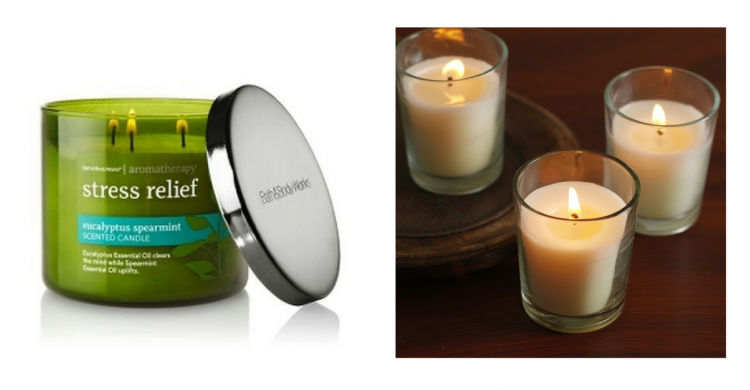 The flickering and low lighting of candles can be very calming and help create a cozy ambiance. Scented candles can be wonderful and relaxing, but be sure to check in with your loved one about any sensitivities they may have to smells.
"Candles," said Unique Lawrence. "Bath & Body Works has one called 'Stress Relief' and it's to die for." 
Our picks: Bath & Body Works Stress Relief Candle ($24.48) and Small, Unscented Candles, Set of 12 ($13.99)
8. Bath Products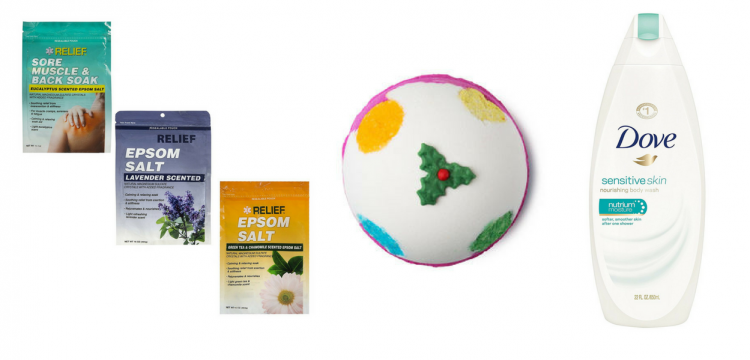 Many with chronic illness find that warm baths can be soothing and help to relieve aches and pains. If your loved one is able to bathe, products like body washes, bath bombs or bath salts can make the experience more enjoyable – just make sure to check if they have sensitive skin or are sensitive to smells before selecting a particular product.
"Personally I like bath stuff. Soaking in the tub helps my joint pain," said Stephanie Day. "So the bath salts, body butter, soaps/body wash, bath bombs, those are ideal gifts."
Hanna Roberts suggested, "A LUSH bath bomb (providing the person receiving isn't sensitive to scents)."
Our picks: Epsom Salt Pack ($4.97), LUSH Bath Bomb ($9) and Dove Unscented Body Wash ($9.47)
9. Hand Warmers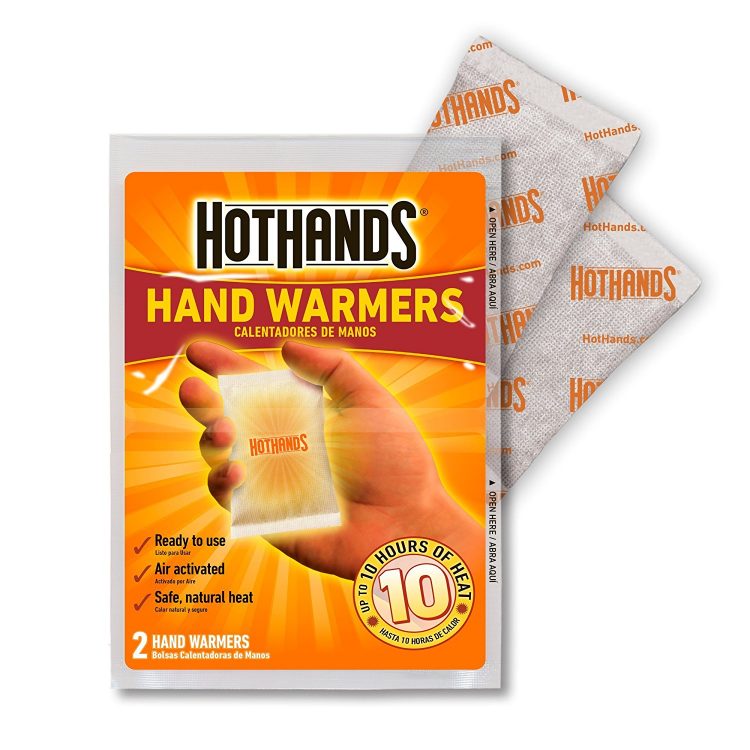 Hand warmers can help your loved one stay toasty warm whether they're home or out and about. This is especially helpful for those who have poor circulation due to their condition.
Jill Williams suggested, "Hand warmers (the camping hand/back warmers heat up way faster than the medical-disposable heat pads and get hotter)."
"Little hand warmers are great for joint pain," said Jackie Strickland.
"Hand warmers!" added Sarah Lutz. "I have poor circulation, and my hands are always cold."
Our pick: HotHands Hand Warmers, Pack of 5 ($6.99)
10. Sleep Mask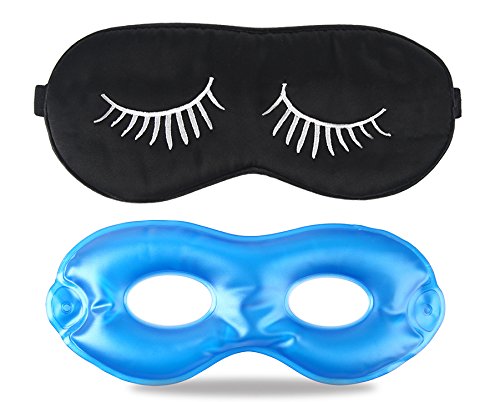 A regular eye mask will block out light to help your loved one get some sleep. A gel-filled eye mask can be heated or frozen to provide pain relief. These may be especially helpful for a loved one who gets migraines.
"Heated eye mask/compress," said Becky Claire. "I bought one for myself recently for migraine relief and it really works."
Our pick: Eye Mask Gel Mask ($8.90)
11. Tissues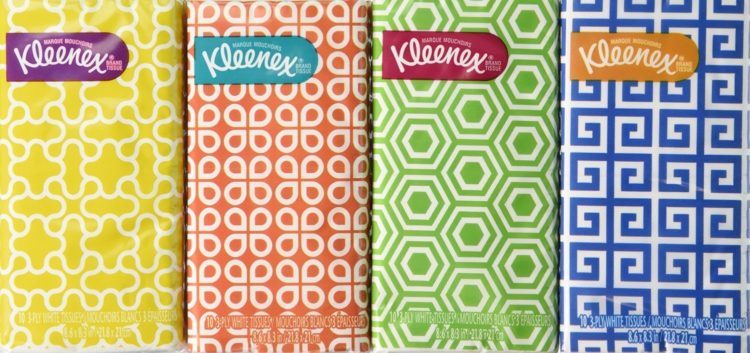 Chronic illness can be messy. Though it may not seem like the most exciting gift, some small packs of tissues that can be kept in a purse or backpack may come in handy. You don't realize how valuable tissues are until you really need one but don't have any with you.
"Small packets of tissues!" said Hunter Hutchings. "My mom puts some in my stocking every year. They are great to stick in the car or purse so I can wipe my nose without having to carry around a big container of them."
Our pick: Travel-Size Kleenex ($11.51)
12. Lotion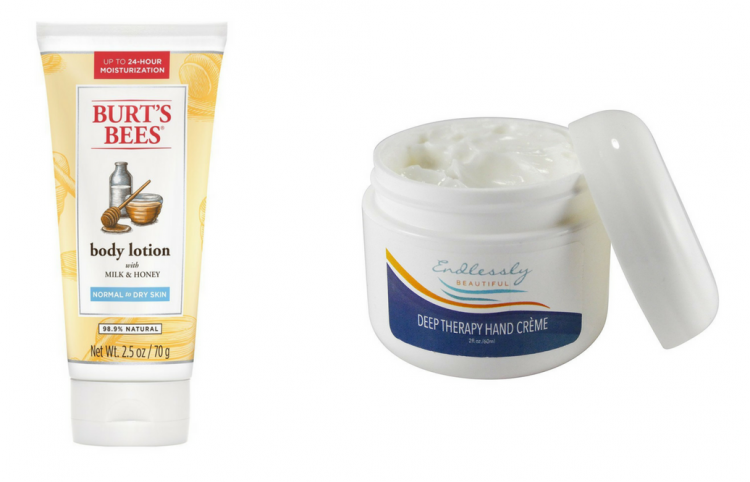 Like chapped lips, skin can easily get dry and cracked during the cold of winter. Lotion can help your loved one keep their skin healthy and moisturized, and if they're not sensitive to smells, scented lotion can be relaxing and soothing.
Lillie Aguirre-Gaither said, "Unscented lotion (for people with issues with scents) or lotion you know they like."
Joanne Shabazian and Catherine Stauffert suggested small or purse-sized tubes of hand lotion.
Our picks: Burt's Bees Body Lotion ($9.79) and Ultra Repair Cream ($13.90)
13. Pain Relief Products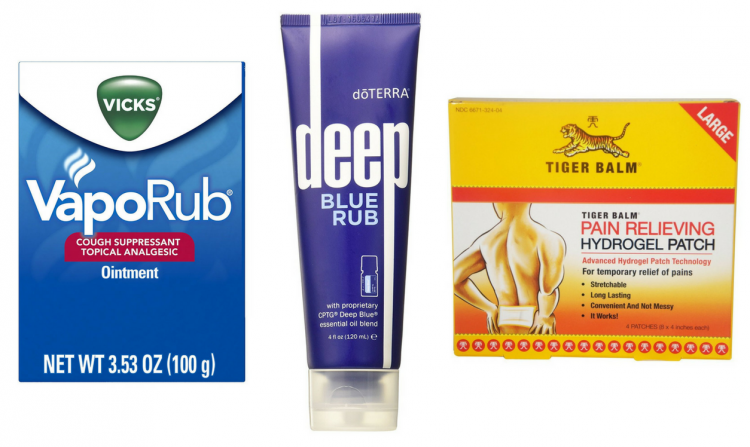 If your friend or family member has a chronic pain condition, they likely have some favorite pain relief products they use to manage their symptoms (or maybe they're interested in trying some new ones!). Either way, it's near impossible to have too many pain relieving products on hand.
Melissa Alto-Kintigh said, "I get hella bad back pain. I'd love gifts of Biofreeze, doTERRA's Deep Blue, arnica cream."
Shannon Barnsley told us, "I know I go through Bag Balm and Vicks VapoRub (it's amazing for joint pain), so a small thing of either of those would be great."
CK Darcey suggested gifts of IcyHot, Tiger Balm patches or doTERRA rollers.
Our picks:  doTERRA Deep Blue Rub ($35) and Tiger Balm Pain Relief Patch ($9.99)
15. Journals and Notebooks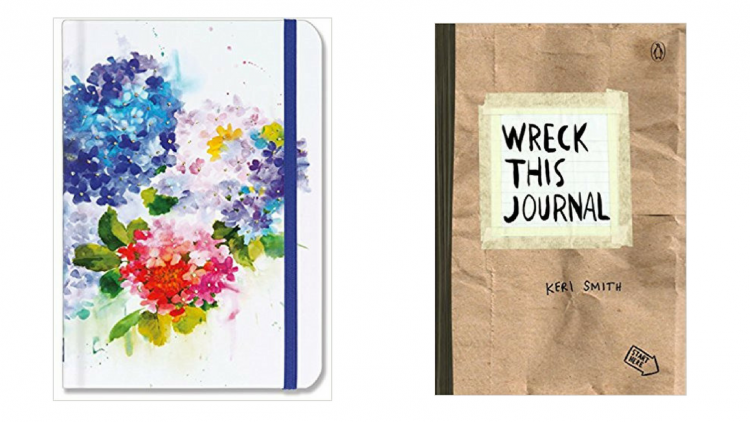 A journal can serve a number of purposes for a person with chronic illness, whether they're taking notes about symptoms, medications, doctors' instructions, etc. or jotting down their thoughts and feelings about their experiences.
Jackie Strickland said, "Small journals are nice since medicine fog makes it hard to remember things."
Mikki Ingram wrote, "Small, inexpensive and absolutely therapeutic: 'Wreck This Journal' by Keri Smith. I'd never experienced anything like it before and never since. I bought it for myself, but I can honestly say that I would have swooned if someone had bought it for me."
Our picks: Journal ($11.19) and Wreck This Journal ($11.71)
15. Fun Band-Aids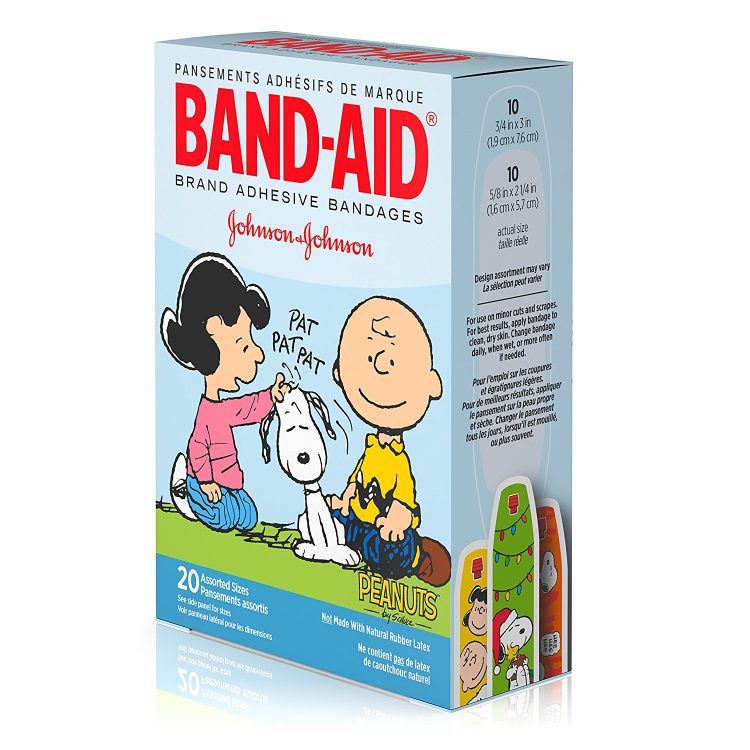 Your loved one may need to stock up on Band-Aids if they have to get shots or injections, get blood drawn regularly or have fragile skin prone to cuts and scratches. Fun Band-Aids that come in bright colors or cute designs can be a small way to make a not-so-fun experience just a little bit better.
Erin Haley recommended, "Fun or colorful Band-Aids to make injections slightly less awful."
Our picks: Peanuts Band-Aids ($13.49)

16. Grabber Tool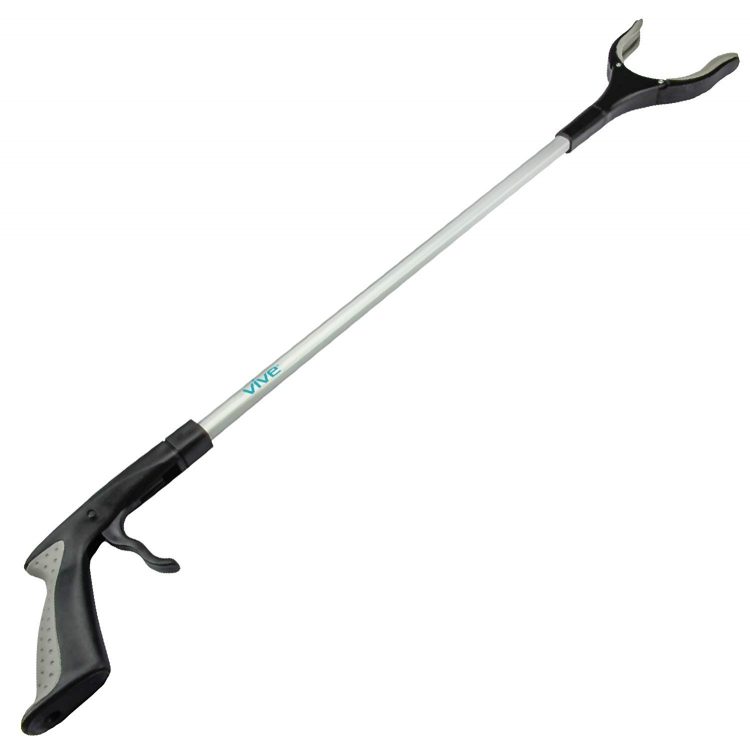 A grabber tool can be super helpful for those with mobility issues or who struggle to reach up high or bend down to pick up objects.
Kathleen Brockway told us, "My son gave me a heavy-duty 'grabber' (a hand-activated extension with a grab-claw on the other end) a few years ago. I have used that more than any other gift I have ever received! It is fantastic for picking things up from the floor (dog toys, dropped items, clothing, etc.) so I don't have to bend over. I can use it at the supermarket to get small things from near the floor or from up high. At home I can store things like paper towels in a higher-up cupboard without having to climb a step-stool."
Our pick: Grabber Tool With Rotating Grip ($23.99)
17. A Certificate for Some Professional Pampering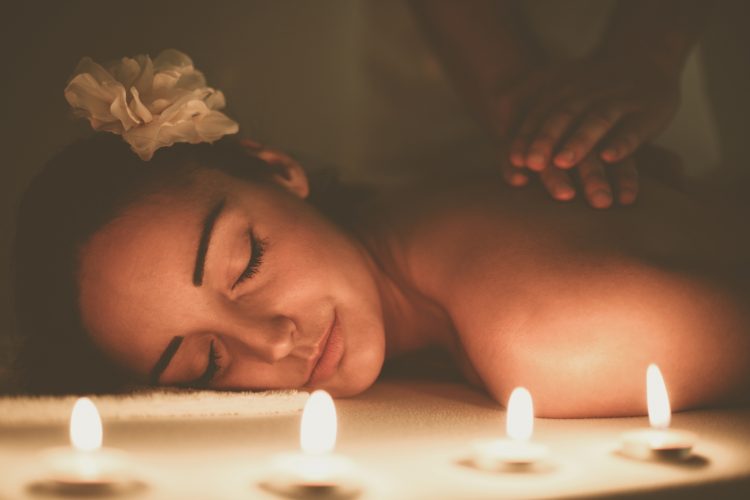 Between expensive doctor appointments, medications and treatments, many of those with chronic illness may not be able to afford a luxurious spa day, massage or mani/pedi. However, it can feel so wonderful to simply be pampered and emerge from the appointment feeling fresh, beautiful and rejuvenated – something every chronic warrior deserves.
Sarah Hulke Zaidi suggested, "Gift cards for things like massages, a haircut or a facial I otherwise wouldn't buy myself. Anything that helps me relax is amazing, especially if I have to make an appointment – that forces me to actually do things that are good for me."
Scarah Sterling wrote, "Gift card for a nail salon or a massage so I could treat myself to some self-care."
"Gift card for monthly or twice-monthly massage! OMG, I'd be in heaven!" said Lea Szychoski Marter. "I'm on SSDI and I have to see specialists several times a month, so I can't afford to pay for massages very often."
Our pick: Massage Envy Gift Card
18. Slippers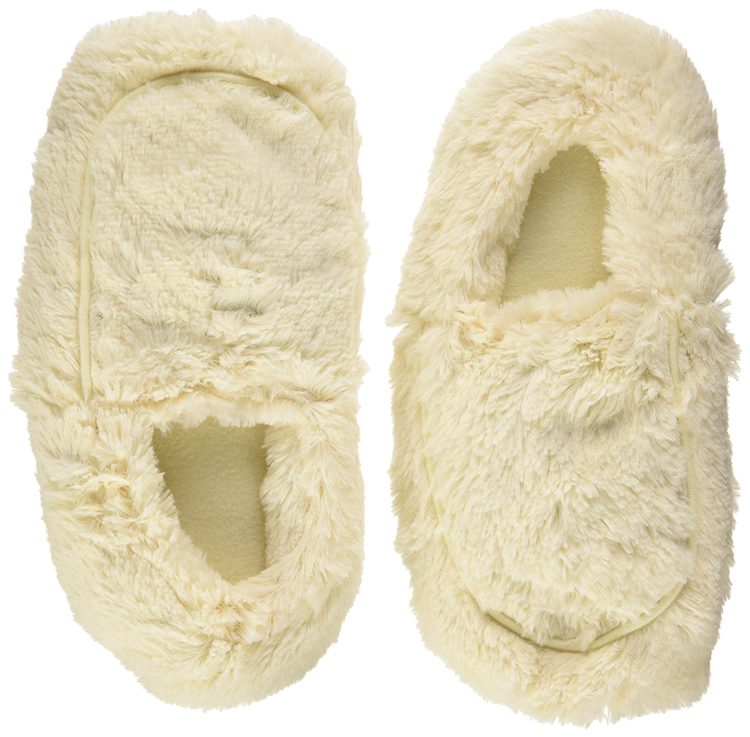 Like fuzzy socks, slippers are a great way for your loved one to keep their feet feeling comfortable and warm. Some slippers (such as the ones featured above) can even be microwaved for maximum coziness.
"Slippers!" said Emma Hooker. "Especially for getting out of bed in the morning. Walking around in soft cushy slippers feels much better than walking on a hard floor. Takes a lot of pain out of the feet!!"
Our pick: Microwavable Plush Slippers ($33.50)
19. Electrolyte Supplements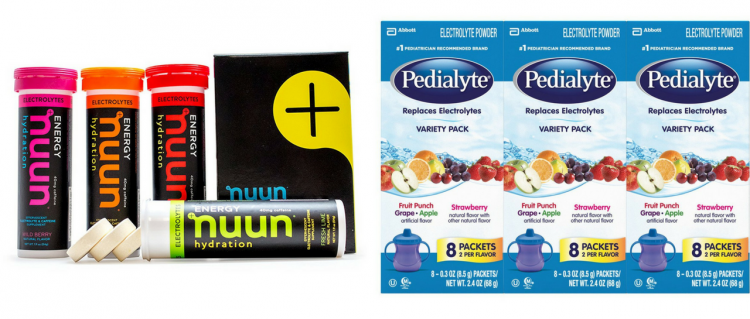 If your loved one struggles with autonomic dysfunction or another condition that causes their electrolyte levels to be low, various electrolyte supplements can be incredibly helpful for times when these levels start to dip.
Kate Herbert wrote, "I love various types of Nuun, for different situations when I start 'going downhill.' They're dissolvable electrolyte tablets, sugar free, and come with vitamins, or caffeine, and taste amazing. I bring them with me almost everywhere, they're great to have on hand."
Our pick: Nuun, Pack of 4 ($24.53) and Pedialyte, Pack of 24 ($25.59)
20. Hand Sanitizer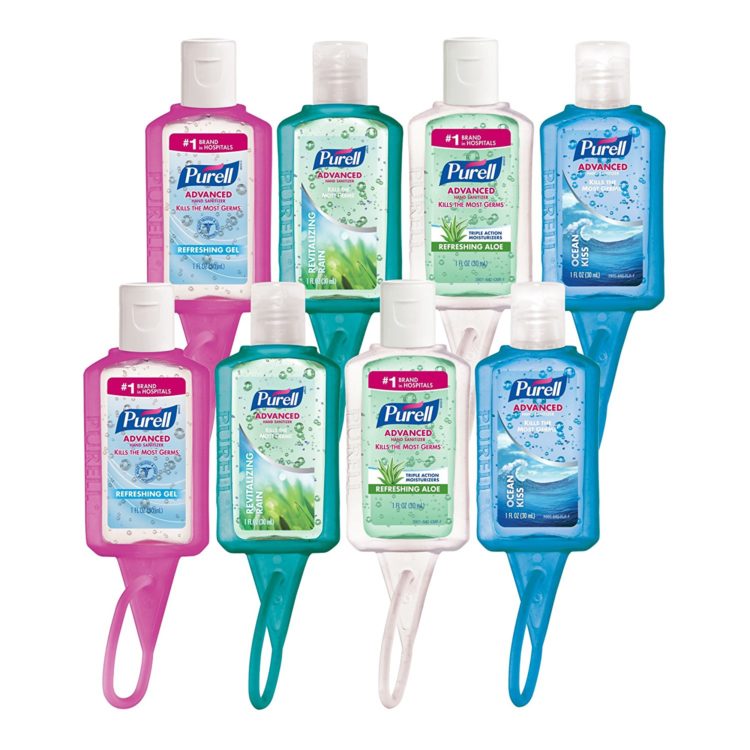 As those in the chronic illness community know, getting a cold or the flu on top of being chronically ill is the worst. Since illness and some medications can lower the immune system, it becomes especially important to protect against viruses and infections.
Katie Taaffe suggested, "Cute antibacterial gels or holders for them."
Our pick: Purell Travel-Size Hand Sanitizer, Pack of 8 ($14.79)
21. Homemade "Coupons"
Sometimes the best gifts are those that can't be bought. Try making some homemade "coupons" or "vouchers" for your loved one that they can "cash in" when they need some help. This could be anything from cleaning their home to cooking them a meal to simply spending a day hanging out with them on the couch. Just be sure to follow through!
Karean Mikayla Shayna Chapman suggested, "Handmade coupons of acts of kindness: prep a meal, grocery pick-up, house clean-up, get out of laundry day free card, dishes done for you card, put out the trash ticket, keep you company coupon, and the list goes on. For me acts of kindness are inexpensive and ever so valuable."
"The best [gift] would be a voucher for a friends duvet day where you hang out in comfort, eat nice food, watch movies and catch up!" said Kirsten Rees. "We still love spending time with our favorite people but sometimes it's too much effort to get up, dressed and be out all day."
Spatcher Shari recommended, "A voucher for some grooming/pampering time. Someone to wash your hair, shave your legs for you, moisturize your skin, trim your nails for you while you sit there with nothing to do but rest."
Britany Turner said, "Chore tickets: 'I will cook a meal for you,' 'I will run to the store for you,' 'I will drive you to a doctor appointment,' 'I will help you do laundry,' etc. It's amazing how much these seemingly little things mean to someone who can be easily overwhelmed by the simplest chore."
22. Stress Ball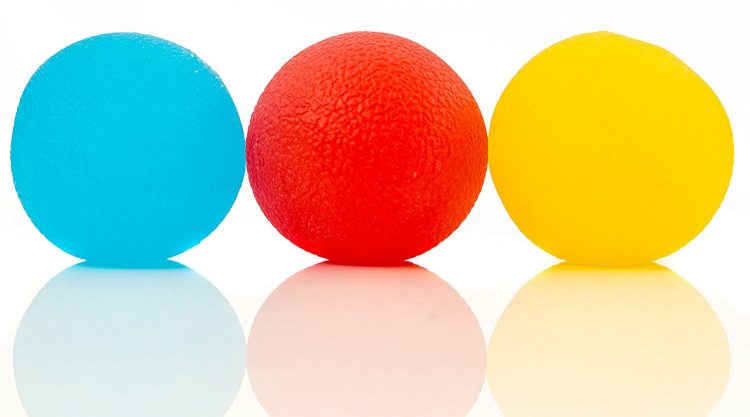 Life is stressful enough before adding chronic illness into the mix. A stress ball is a great thing to squeeze during times of frustration, pain or, of course, stress.
Jenn Novesky said, "A stress ball. For so many reasons. But mostly for stress."
Our pick: Stress Relief Balls, Pack of 3 ($13.99)
23. Facial Scrubs and Masks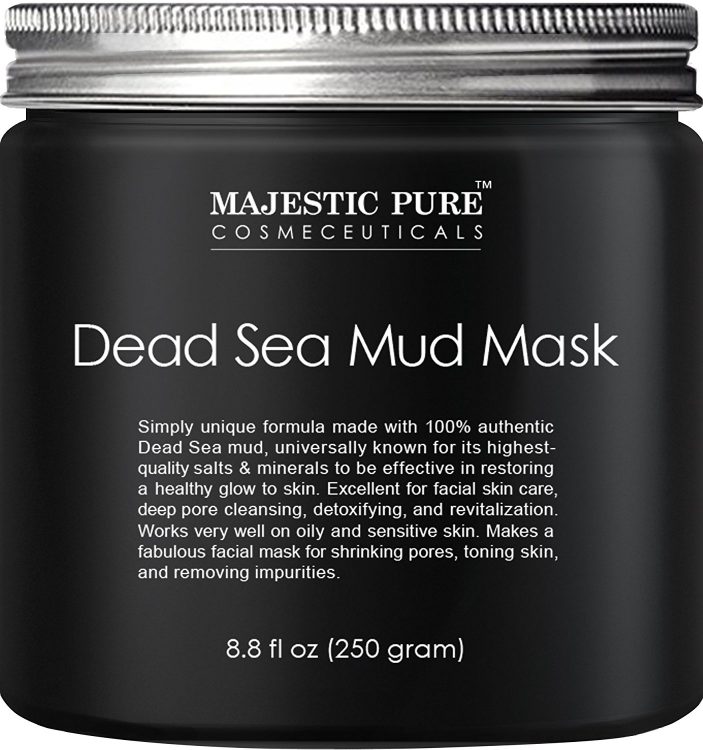 Chronic illness can often leave you feeling yucky, so being able to do some self-pampering at home with a good facial scrub or mask can help your loved one freshen up.
"Anything to make us feel refreshed. I like face masks and bath items," said Chelsea Gober.
Courtney Dawson told us, "Some little feel good gifts like hand creams, Chapsticks, little face masks, stuff like that I think is always nice."
Our picks: Dead Sea Mud Mask ($14.99)
24. Mugs and Glasses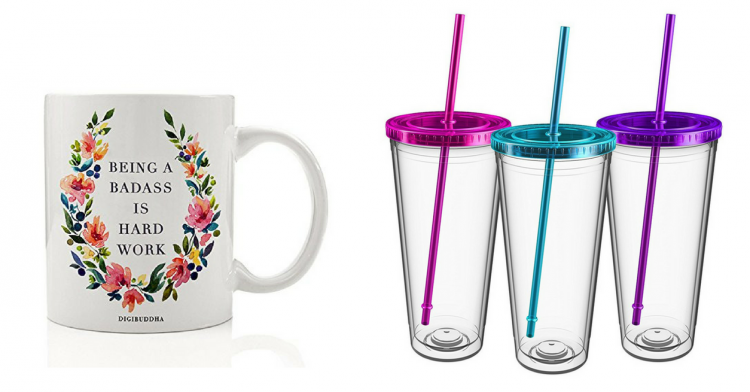 Enjoying a warm mug of coffee or tea can be very soothing, and staying hydrated is important for everyone. A mug or tumbler is a practical gift, but they can also be colorful and fun to bring a smile to your loved one's face every time they use it.
"Fun coffee mugs!" suggested Jessica Lott-Orosco. "I love all kinds. During flares and painful symptoms, a warm cup of tea, coffee or hot chocolate can be quite soothing."
"Travel mug/cup. I prefer the ones with the hard reusable straws. I always need to have water with me to take meds," said Allison Dawn.
Our picks: Mug ($18.95) and Travel Tumbler ($22.99) 
25. PopSocket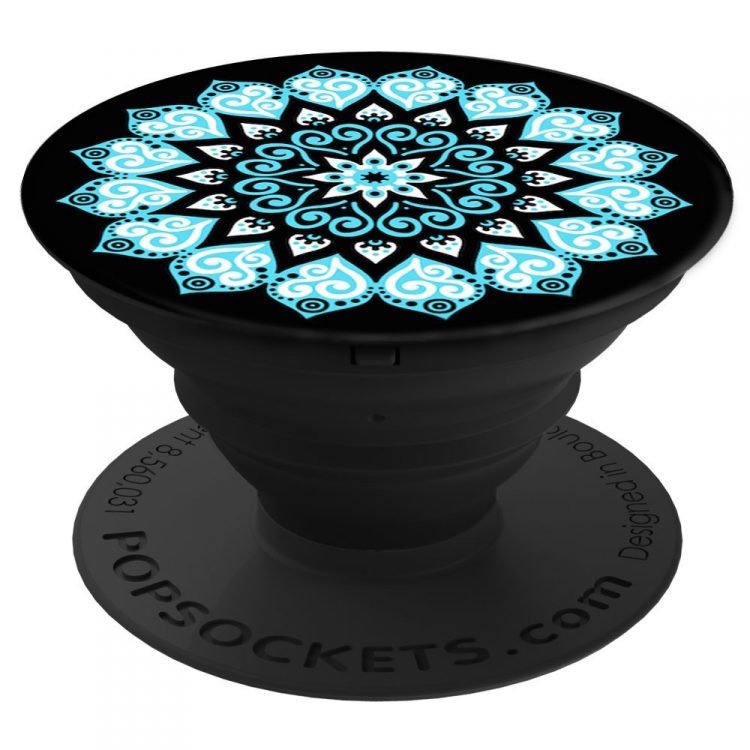 Phones can be the primary source of communication and entertainment, but holding one all day can get uncomfortable – especially for those who struggle with pain or stiffness in their hands. A PopSocket is a device you can stick on the back of your phone to make it easier to hold and use.
Kim Long Trost said, "PopSocket for your phone. I cannot hold mine without one and am lost without my phone. When I'm on the couch it's all I have."
Our pick: Mandala PopSocket ($9.99)
26. Nail Care Items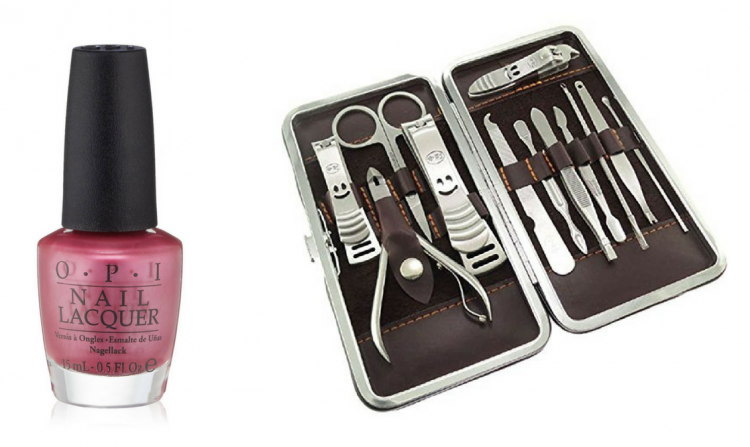 Giving your loved one a nail grooming kit and some nail polish not only allows them to do some self-care, but it can be a relaxing activity to do if they are stuck at home all day due to illness.
Meghan Lacienski wrote, "A small manicure set and bottle of hand lotion to keep in the nightstand. A natural manicure is something you can do for yourself while propped up in bed. It takes very little energy and you always feel better after it's done."
Audrie Campbell suggested, "Fuzzy socks, tea bags, face sheet masks, nail polish, anything small that can be used on self-care days/sick in bed or on the couch days."
"We try for little beauty items like nail care items, face masks, single size hair treatments, things that care for the bits that sometimes get set aside," added Melissa Drennan. "Those on top of fuzzy socks and lip balms really make a difference."
Our picks: Nail Polish ($11.49) and Nail Care Kit ($9.88)
27. Mittens or Gloves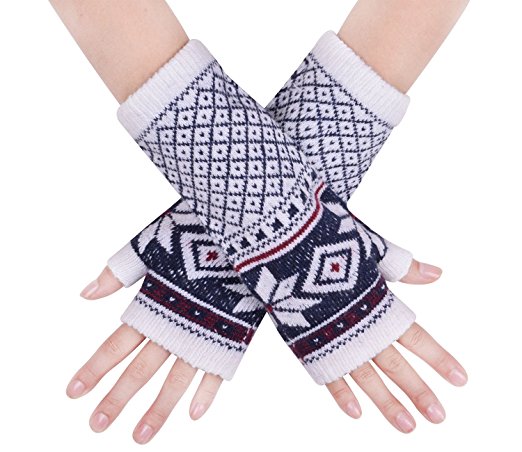 If your friend or family member is often cold, some fingerless gloves can help them stay warm while also allowing them free use of their fingers, whether they're texting, sewing, or eating dinner.
Stephanie Butler suggested, "Comfort items like fingerless gloves, blankets, slippers, heating pads, etc. Cold weather is tough for most of us."
"Super soft microfleece gloves," said Liliana Cook.
Our pick: Fingerless Gloves, Pack of 2 ($11.99)
28. Stuffed Animal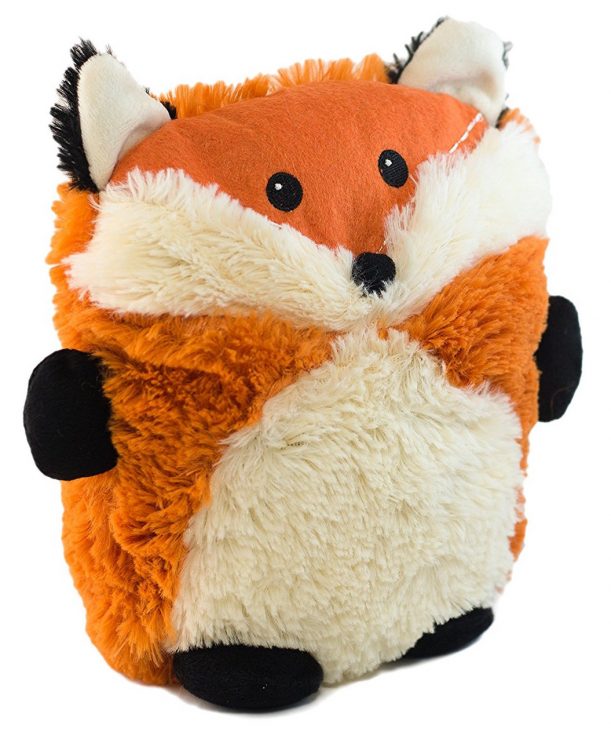 No one is ever too old for a stuffed animal. They can keep a person company, give them something to smile at, and, if it's microwavable, they can heat it up for some warmth and comfort.
Sherry Frendreiss wrote, "Microwavable stuffed animal so I can hold it and keep my hands warm while being comforted with a snuggle buddy!"
"A stuffed animal to cuddle when everything hurts," said Rosie Beasley.
Our pick: Microwaveable Plush ($25.95)
29. Headphones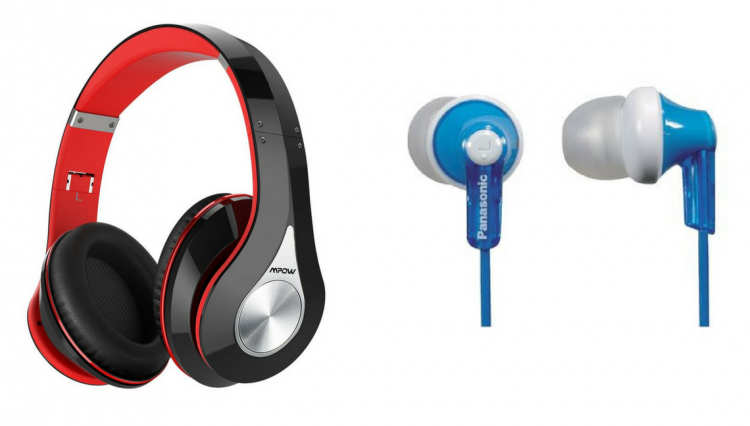 Listening to music, audiobooks or podcasts can be motivating, relaxing, or simply help pass the time when you're chronically ill. Having a reliable pair of headphones is important for those who want to listen to something in public or at the doctor's office, or for those with sensory issues who want to block out sound.
"Earphones," said Ellee Robb. "I live with my music playing through at least one earpiece. It helps soothe pain, anxiety and overstimulation. I go through them very quickly because of the amount of use they get, so pretty much every year I get a new pair."
Erin Haley recommended, "Earplugs or earbuds to reduce sensory overload."
Our picks: Bluetooth Headphones ($24.95) and Wireless Earbuds ($39.99)
30. Reading Light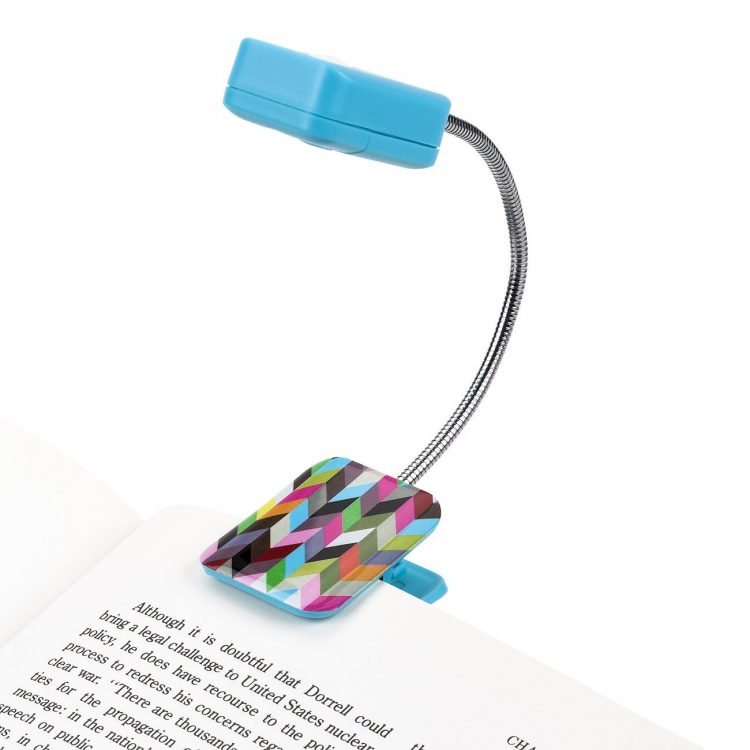 If your friend or family member loves to read, a small book light allows them to read anywhere, anytime without turning on bigger, harsher lights or keeping someone up who may be trying to sleep.
"A book light," said Alexis Ham. "With insomnia I read at all hours. A book light means I don't keep my partner awake."
Our pick: LED Reading Light ($9.99)
31. Handwritten Note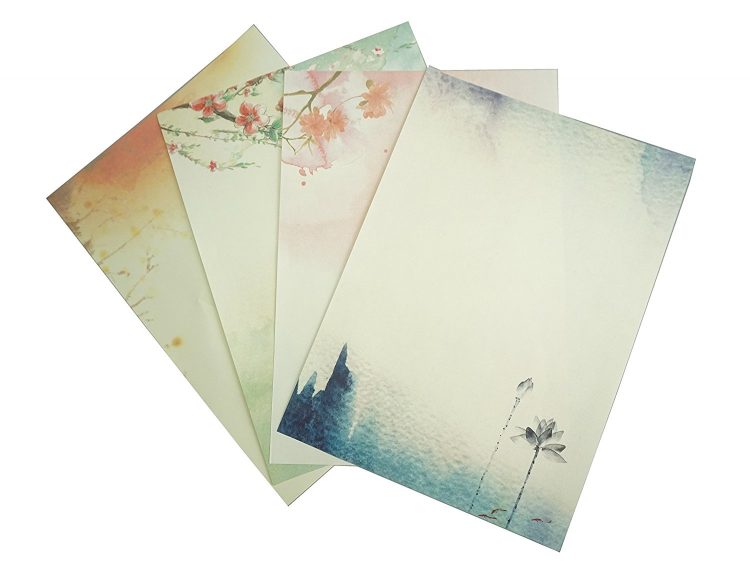 If all else fails, a genuine, heartfelt, handwritten note is always a nice way to tell someone how much they mean to you and how lucky you are to have them in your life.
Heather Moran recommended, "A note telling that person how much they mean to you. Or little notes of inspiration in a jar to get them through each day to keep them fighting, 365 of them… they can open one each day. Just to keep them holding on each day."
Tina Lobb said, "Just a simple handwritten note to uplift the spirits of the sick person! And handwriting makes it personal and the love from it will brighten their day."
Jessica Hurley added, "Honestly, just knowing I'm being thought of is what means the most to me. Even if it's just a friendly note." 
Our pick: Stationary Paper ($11.99)
Originally published: November 15, 2017