These Subscription Boxes Are Perfect for Those With Chronic or Mental Illnesses
---
Sometimes life gets hectic: Balancing work, family, friends and more, while immensely rewarding, can be especially draining if you have a chronic or mental illness. At times like these, it is important to treat yourself with kindness, whether that's watching your favorite show on Netflix or ordering a subscription box.
We rounded up seven of our favorite subscription boxes geared towards those living with a chronic condition or mental illness. Each box is meant to remind you that it's okay put you and your health first. And if these options are out of your price range, check out our article on affordable self-care.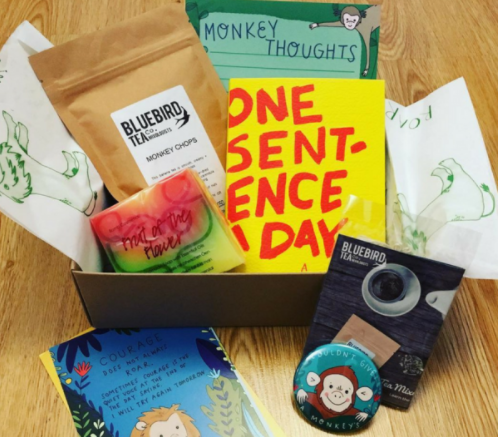 Distributed by Blurt, a U.K. nonprofit organization dedicated to increasing awareness and understanding of depression, Buddy Box is a described as "a hug in a box." Each BuddyBox contains at least five products to nourish, inspire and encourage self-care. Items include books, snacks, colorful prints and more.
The contents of each BuddyBox varies from month to month and remains a secret until the box is opened.
Price: $27.78 per month.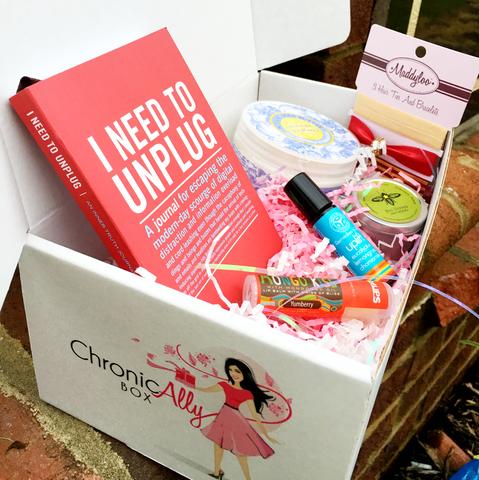 Ally Godley, who lives with a chronic illness herself, started ChronicALLY Box to help others with chronic illness live easier lives. "The products are meant to save you energy on health and beauty tasks that can be tiring," Godley previously told The Mighty. "For example, dry shampoo delivered to your doorstep, so you don't have to wash your hair as often. You also save energy by not having to make a trip to the mall."
Each box contains three to six full-sized health and beauty products. ChronicALLY also accommodates for allergies on its order form to ensure each customer receives safe surprises.
Price: $43.95 per month.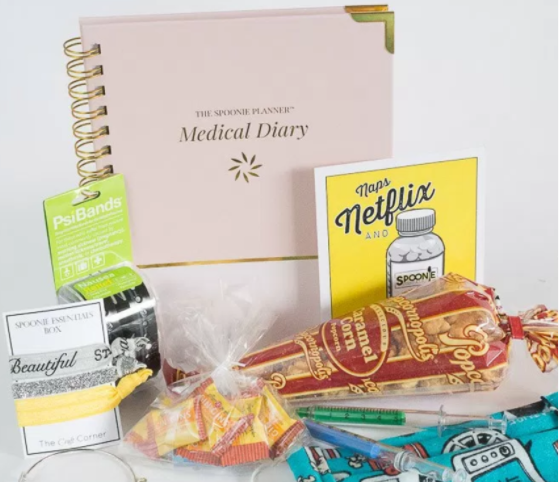 Brittani, who lives with Crohn's disease, lupus, DRESS syndrome, and colon cancer, created the Spoonie Essentials Box to bring visibility to chronic illnesses and provide those living with a chronic condition things they wouldn't ordinarily buy for themselves. The Spoonie Essentials Box also seeks to educate the world about chronic illness as well as help family and friends understand what living with a condition is like.
Boxes come in themed care packages, like "Naps, Netflix, and Pills," "Nama-stay-in-bed," "Painsomnia" and "Self-Love isn't Selfish." Each package has DIY projects, healthy snacks and tokens of inspiration.
Price: $39.99 per month. 

Every calmbox includes five to eight items including inspiring books, music, tea, candles, aromatic herbs, motivational reminders, stress relievers and more. In addition to ordering a box for yourself, calmbox also allows you to gift a box to somebody else as a thoughtful surprise.
Price $35.oo per month.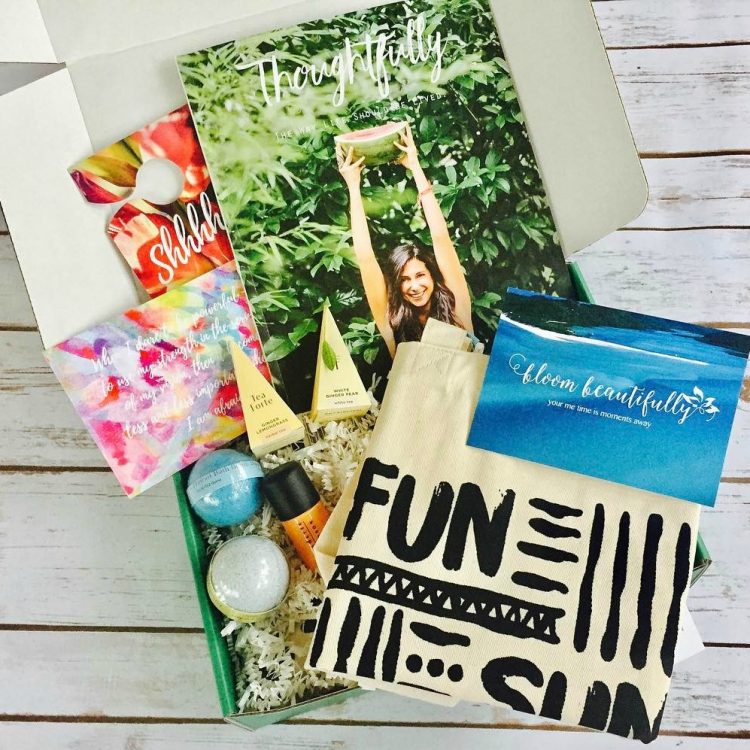 Tara Pringle Jefferson created this self-care box because she knows how hard it can be to focus on yourself when work and family demand your attention. She wants each box to serve as an exhale of relief and a reminder to take time and care for yourself.
Each box contains five to six self-care items such as bath bombs, candles, totes, teas and quote stickers.
Price: $39.00 per month.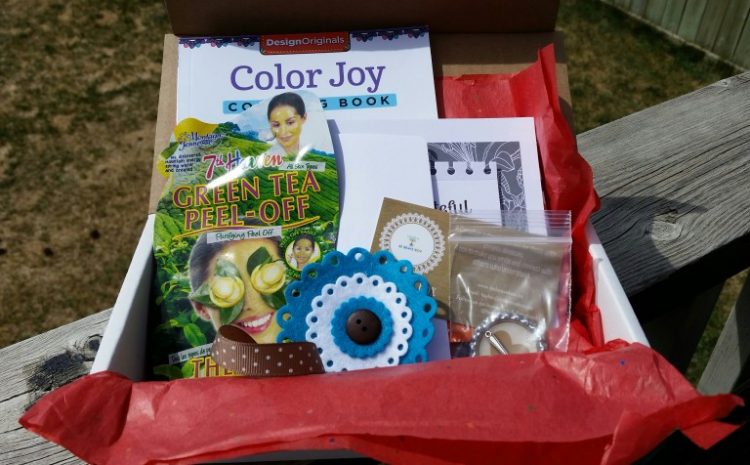 Taylor Nadraszky founded Be Brave Box when she was just a teenager. After being diagnosed with Chronic Kidney Disease in 2011, she received a kidney transplant from her dad in 2015. Because her immune system was suppressed, Nadraszky had to stay in her home for six weeks, during which time she began Be Brave Box.
"I have always loved subscription boxes," Nadraszky previously told The Mighty. "It always made me happy to have surprises come in the mail… I thought that there should be a subscription box specifically for people with chronic illness to brighten our days and have something fun come directly to us when we are too sick or tired to go out."
Be Brave Box is a bi-monthly subscription. Contents include wristbands, pins, coloring books and more.
Price: $27.00 CAD per box, ships to the U.S. and internationally.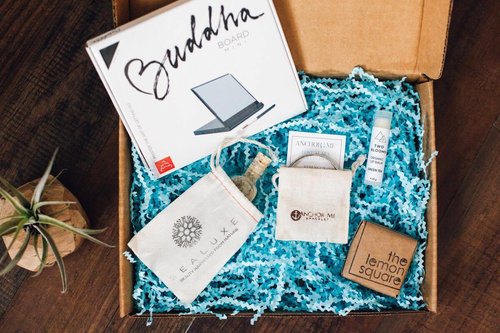 Founder Janelle Martel has channeled her passion for psychology and self-care to craft boxes perfect for those living with a chronic illness or mental health issues.
Contents include four to five full-sized health and wellness-related products such as soaps, intention cards and cookie kits.
Price: $39.95 per month.
Have a subscription box you love? Let us know in the comments below.