19 People With Illnesses and Disabilities Featured in TIME 100's Most Influential People 2019
---
On Wednesday, TIME released its annual "TIME 100" list of most influential people of the year.
The people recognized range from musicians and athletes, to politicians and businessmen, and activists and change-makers. While each individual's impact is unique, they have all been selected for having a significant influence on the world.
Nearly one-fifth of the individuals recognized this year have also spoken about living with a health condition. Some have struggled with their mental health, while others have a chronic illness or disability.
Although there weren't any individuals this year who were recognized specifically for their health advocacy efforts, we wanted to thank these 19 celebrities and public figures for being open about the health struggles they face. By speaking out and raising awareness of different illnesses, these individuals can use their platform to help break down stigmas, fund research and new treatments, and contribute to a better understanding of various health conditions.
Below, discover 19 of TIME's most influential people of 2019 who live with illnesses and disabilities.
1. Sandra Oh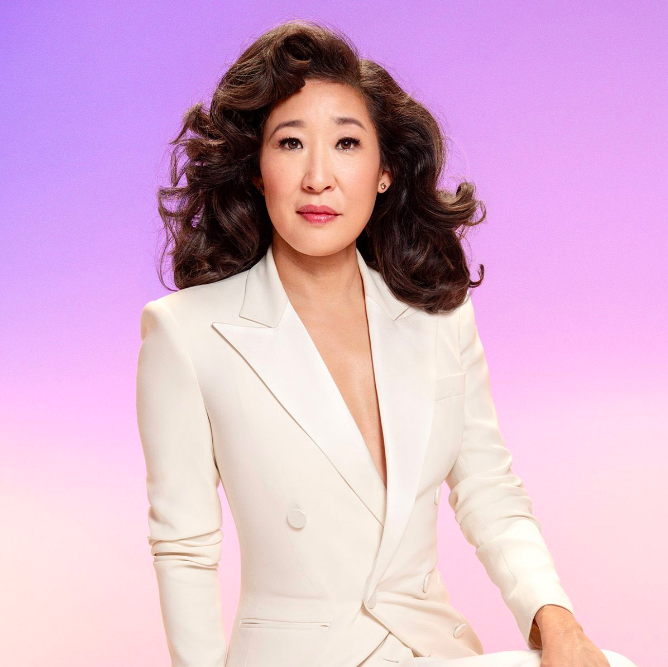 Actress Sandra Oh, best known for her portrayal of Dr. Christina Yang on "Grey's Anatomy," has struggled with various autoimmune issues, including eczema, asthma and allergies. She said the inflammation from these conditions greatly affected her skin, especially on her face. While filming the third season of "Grey's Anatomy," Oh was sick from exhaustion and stress which caused her skin to flare up.
"My makeup artist could only put makeup on my face right before we shot, as my skin would be flaking off in chunks. He had to give notes to fix my skin in post. It was bad," Oh said. "Then I met my acupuncturist and she changed my life." After undergoing several years of treatments, Oh said her whole body was feeling better.
2. Chrissy Teigen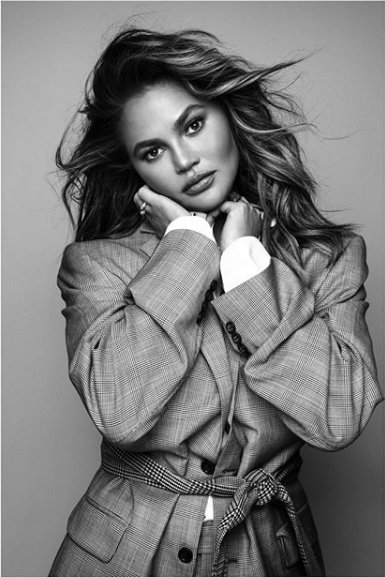 After the birth of her and husband John Legend's first daughter, Luna, Chrissy Teigen revealed in a personal essay for Glamour that she was struggling with postpartum depression and anxiety. "To a lot of you, I think, I seem like the happiest person on the planet. I had everything I needed to be happy. And yet, for much of the last year, I felt unhappy," she explained.
Teigen described months of physical pain, not being able to move from the couch, bone and joint pain, loss of appetite, nausea and other symptoms. Having a diagnosis and treatment plan helped Teigen begin her journey to recovery. "I'm speaking up now because I want people to know it can happen to anybody and I don't want people who have it to feel embarrassed or to feel alone," she wrote.
3. Samin Nosrat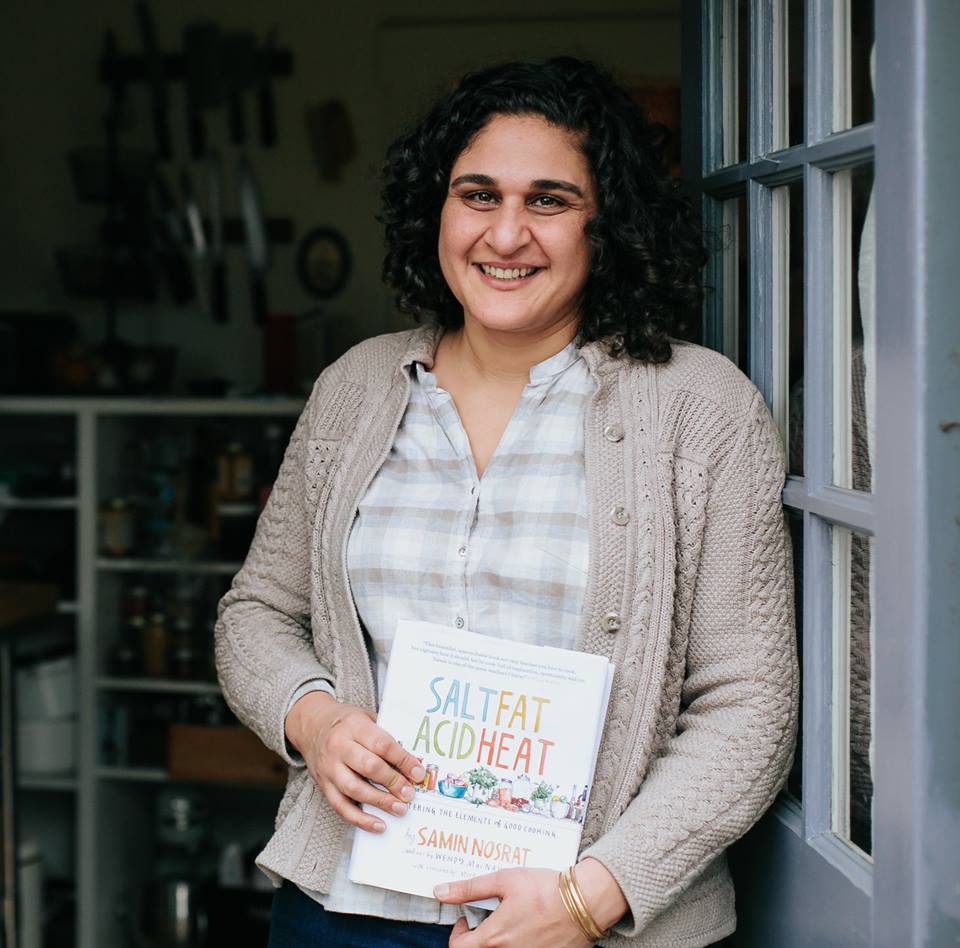 Samin Nosrat is the author of "Salt, Fat, Acid, Heat" – which was adapted into a Netflix documentary series in 2018. Nosrat has spoken about dealing with depression in her early 20s while struggling with the stress of working in the restaurant industry.
4. Naomi Osaka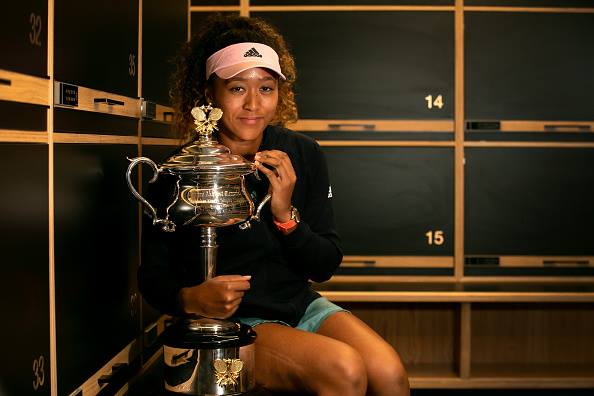 Believed to be the "next best player in tennis," 21-year-old Naomi Osaka made history when she won the 2018 U.S. Open Tennis Championships, beating Serena Williams and becoming the first Japanese woman to win the title.
Osaka hasn't been afraid to open up when she's struggling with her mental health. In an April 2018 press conference, she revealed, "Yesterday I woke up and I was really depressed, but I don't know why. Like, I'm so sad right now." She has also been outspoken about the mental health issues many athletes face.
"[Athletes] can easily get depressed," Osaka said in an interview with Teen Vogue. "Usually, if you play sports, you think that one match or one game is very important, and when you lose it, you think your whole world is over. I can see how easily that can turn."
5. Dwayne The Rock Johnson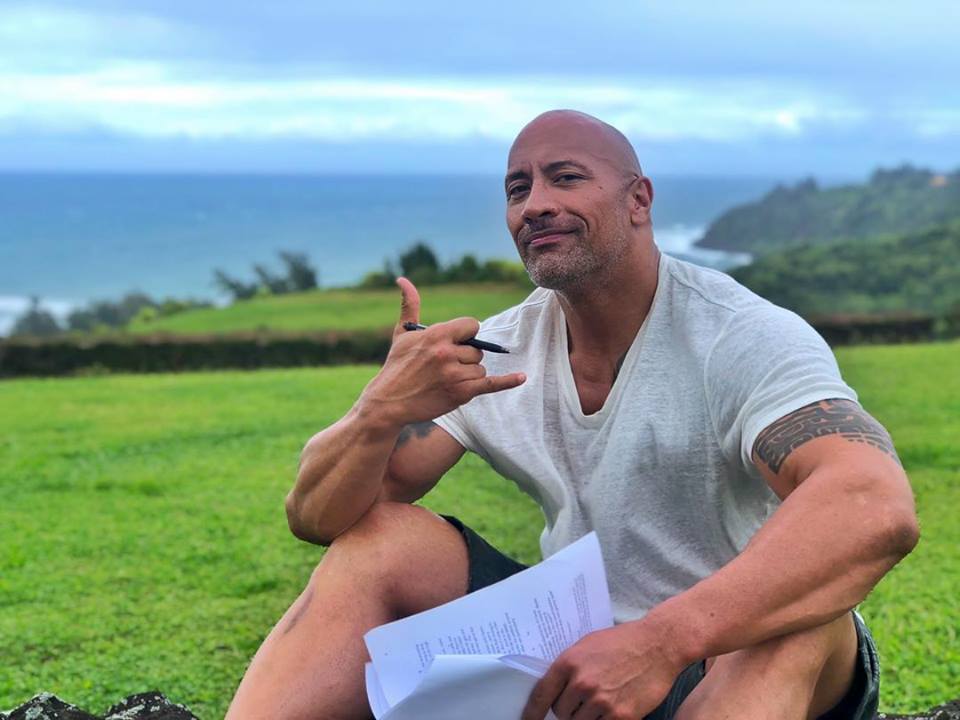 In 2015, actor and former wrestler Dwayne "The Rock" Johnson opened up to Oprah about his history of depression. He has since started conversations about mental health, inviting people – particularly men – to be more open about the struggles they're facing.
"Depression doesn't discriminate," Johnson said in a 2018 interview with Express. "I thought that was an important part of the narrative… Regardless of who you are, or what you do for a living, or where you come from, it doesn't discriminate and we all kind of go through it."
6. Regina King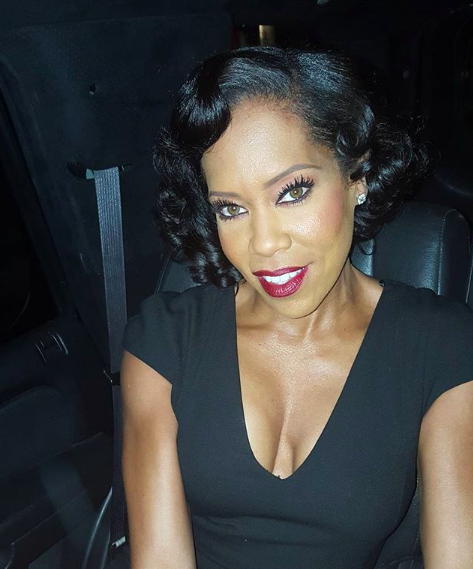 Actress Regina King has hypertension and high cholesterol, both of which are risk factors for heart disease. Since heart disease runs in King's family (her older sister, Lavelle, died of a heart attack), the "Jerry Maguire" and "Miss Congeniality" star is committed to living a healthy lifestyle.
"Too many women still believe that heart disease is something that only affects men. The truth is, heart disease is the No. 1 killer of women in the U.S.," she told Everyday Health in an interview. "African-American women develop high blood pressure earlier in life and have higher average blood pressure than Caucasian women. Nearly half of all black women have a total cholesterol that's too high. Women need to know this information so they can begin to take action and lower their chances of heart disease."
7. Khalid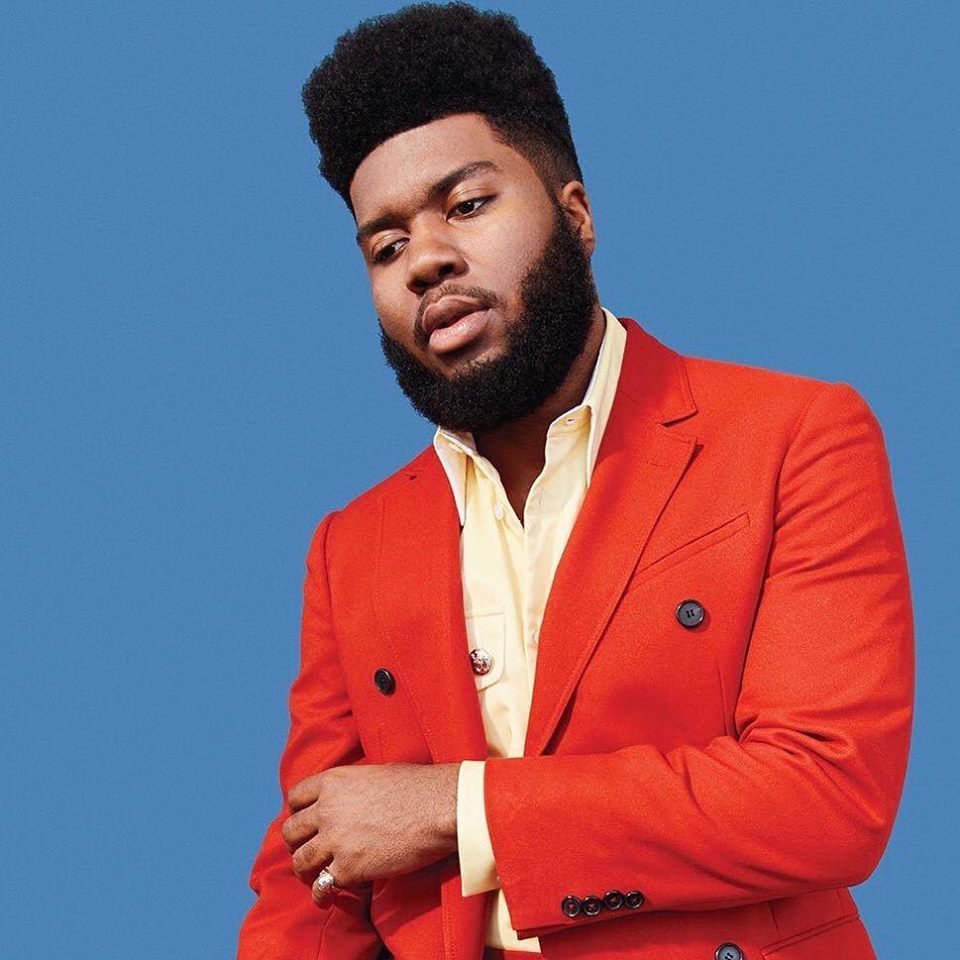 Khalid, a singer-songwriter featured on Logic's suicide prevention song, "1-800-273-8255," has been open about his own mental health with his followers. In Dec. 2017, he shared on Twitter that he was struggling with anxiety, writing, "Mental health is so important man. I'm not feeling the best rn and my anxiety is super bad, love u guys."
8. Emilia Clarke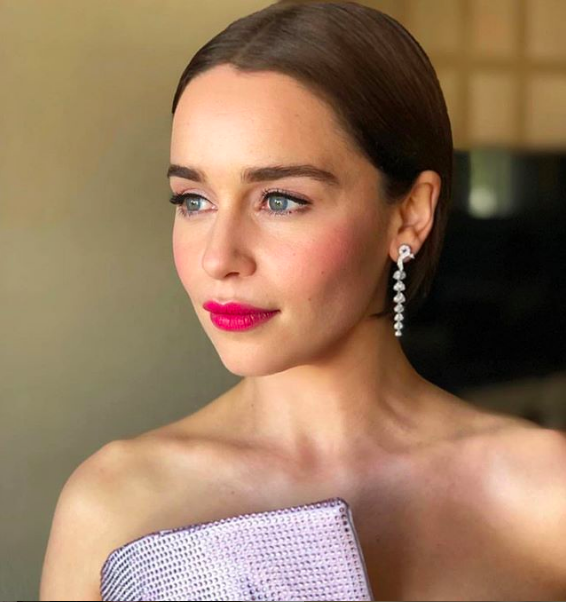 "Game of Thrones" star Emilia Clarke revealed in March 2019 that she's experienced two brain aneurysms. In an essay published in The New Yorker, Clarke described the dark thoughts she struggled with following her aneurysms, as she had dealt with difficult symptoms such as aphasia, pain, fatigue and anxiety.
"At certain points, I lost all hope," Clarke explained, adding:
I couldn't look anyone in the eye. There was terrible anxiety, panic attacks. I was raised never to say, 'It's not fair'; I was taught to remember that there is always someone who is worse off than you. But, going through this experience for the second time, all hope receded. I felt like a shell of myself. So much so that I now have a hard time remembering those dark days in much detail. My mind has blocked them out. But I do remember being convinced that I wasn't going to live.
Despite the fear and loss of hope Clarke struggled with, she has healed "beyond [her] most unreasonable hopes" and is now back to feeling 100 percent.
9. BTS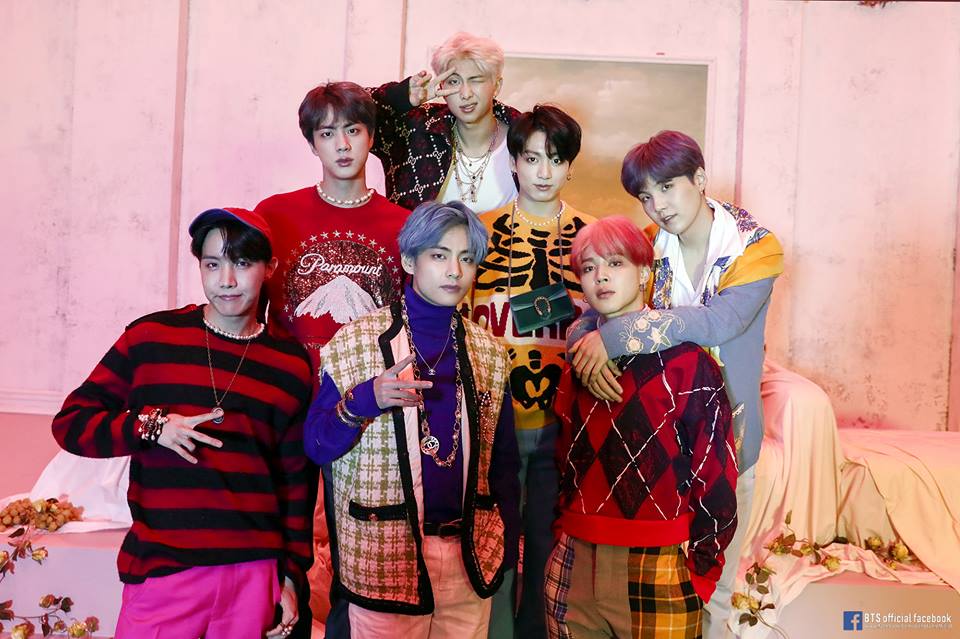 Several of the seven members of South Korean boy band BTS have spoken about the mental health challenges they face.
Suga has revealed he lives with depression, obsessive-compulsive disorder (OCD) and social phobia, even highlighting the reality of his mental health struggles on his mixtape, "Agust D." RM has spoken about his anxiety, describing it: "Anxiety, which turns into buzzing in the ears to someone, is like a shadow to me. It grows when my height grows, and it grows more at night."
Members of BTS have also used their platform to talk about the mental health issues many young people face. After fellow K-pop singer Kim Jong-Hyun died by suicide, Suga commented:
I really want to say that everyone in the world is lonely and everyone is sad, and if we know that everyone is suffering and lonely, I hope we can create an environment where we can ask for help, and say things are hard when they're hard, and say that we miss someone when we miss them.
10. Ariana Grande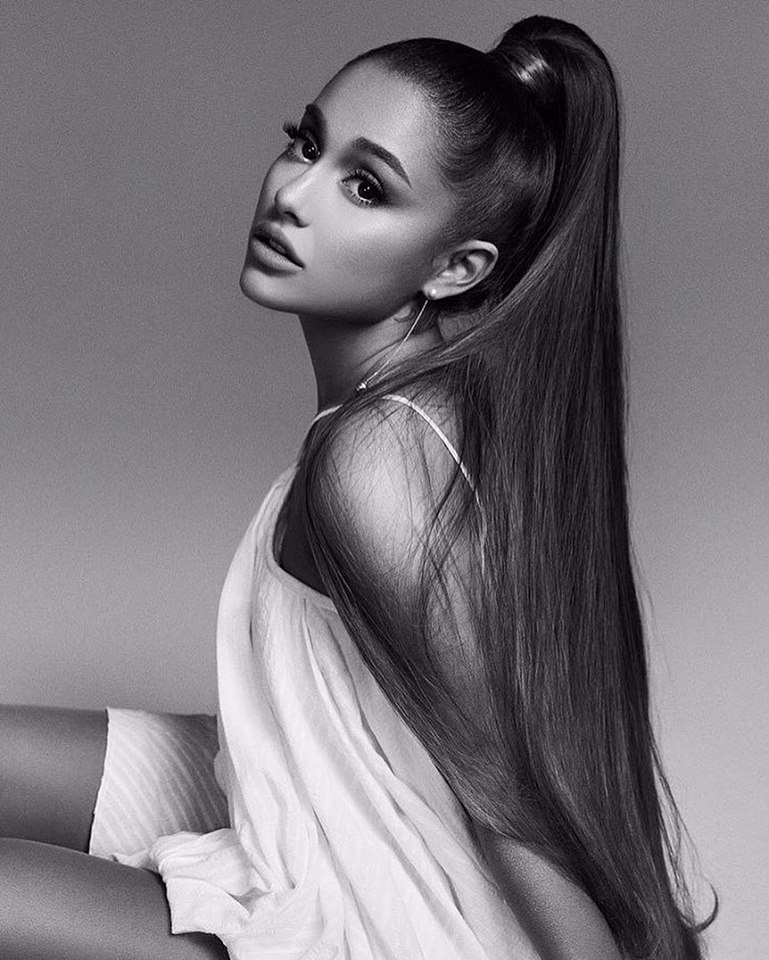 Ariana Grande has always been open with fans about her mental health — especially since the traumatic 2017 bombing at her concert in Manchester, England that left her with anxiety and post-traumatic stress disorder (PTSD). The singer recently shared photos of her brain scans to show what PTSD "looks like." She commented on the photos by writing, "hilarious and terrifying" and "not a joke."
11. Glenn Close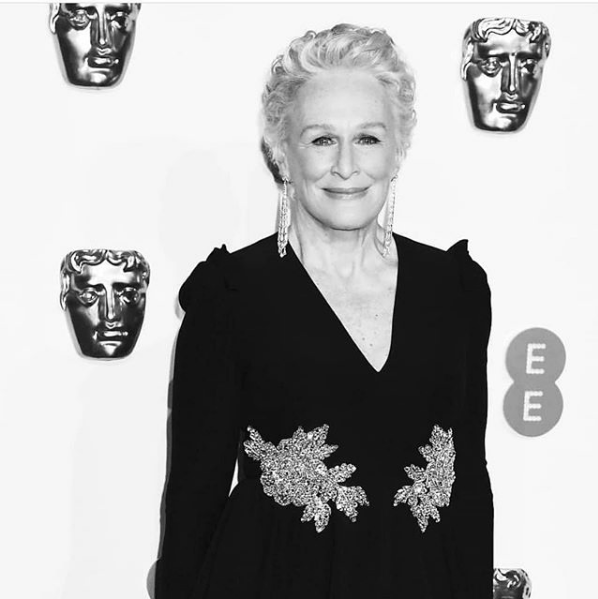 Emmy Award-winning actress Glenn Close has been outspoken about her experiences with depression. In 2010, she co-founded the nonprofit organization Bring Change to Mind to encourage dialogue about mental health and help raise awareness, understanding and empathy.
"I think the most important first step for someone living with a mental illness who want to take a stand and speak up for themselves is to find a community of people in the same situation," Close recommended. "No one wants to feel alone and marginalized. We all survive emotionally and spiritually, by making connections with others. Form a community of your own — a safe and stigma-free place where people can talk freely about what they face every day. Embrace the fact that you are not alone." 
12. Greta Thunberg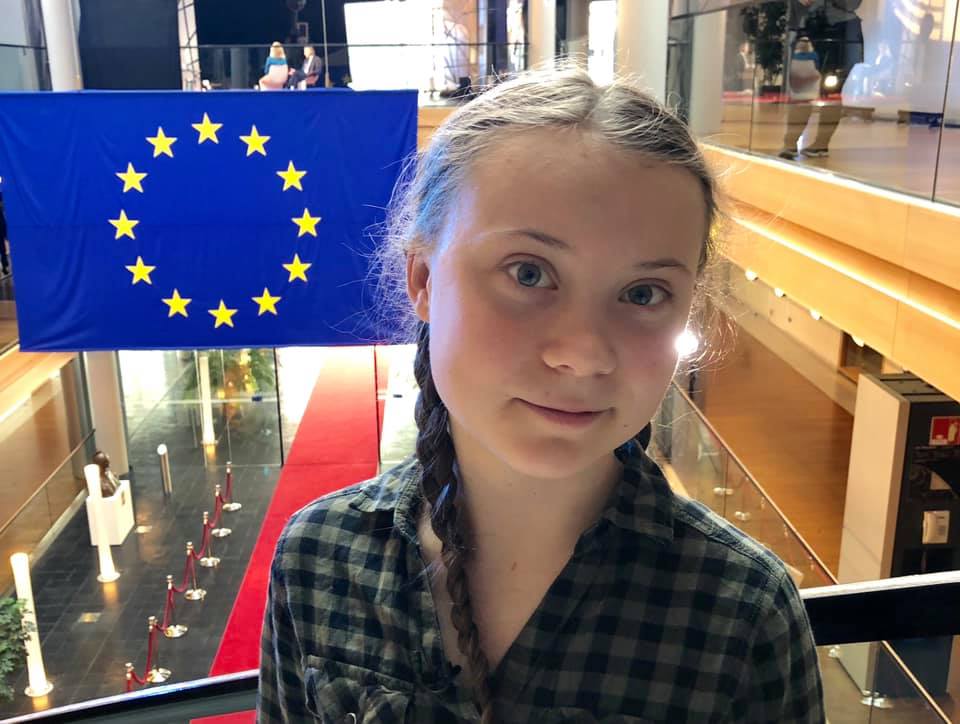 Greta Thunberg is a 16-year-old student and climate activist from Sweden. At age 11, several years after learning about climate change, she fell into a depression and became ill. "I stopped talking. I stopped eating," she said in a TEDx Talk. "I lost…weight. Later on I was diagnosed with Asperger's syndrome, OCD, and selective mutism – that basically means I only speak when I think it's necessary."
Thunberg said getting involved in activism helped lift her out of her depression. She now embraces her autism and says she's proud to be on the spectrum. "I've had my fair share of depressions, alienation, anxiety and disorders," she wrote on Facebook. "But without my diagnosis, I would never have started school striking. Because then I would have been like everyone else. Our societies need to change, and we need people who think outside the box and we need to start taking care of each other. And embrace our differences."
13. Mitch McConnell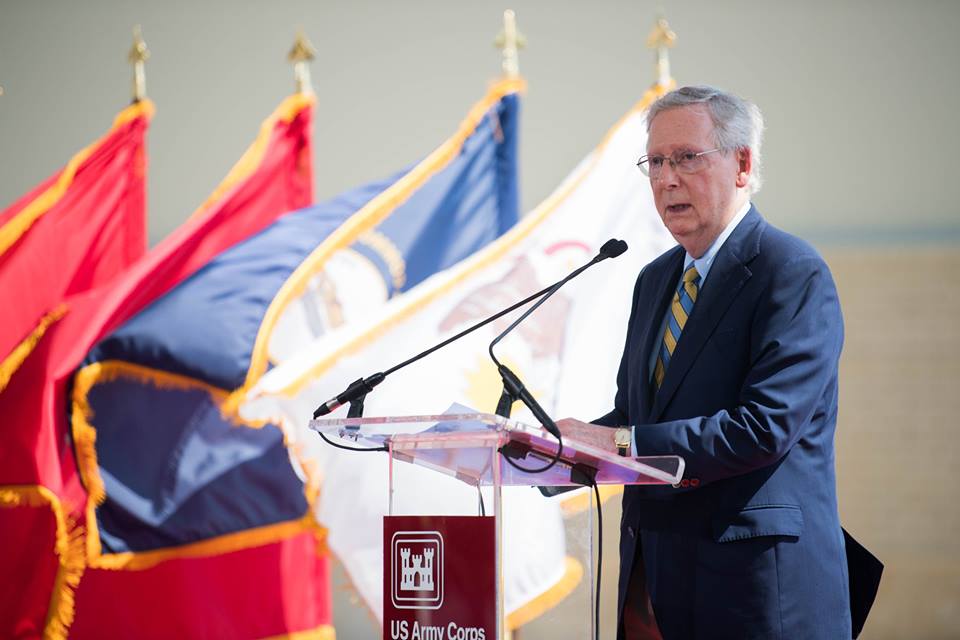 U.S. Senator and Senate Majority Leader Mitch McConnell has advocated for the eradication of polio and the importance of vaccinations in part because of his own struggles with polio as a child. McConnell was diagnosed at age 2, more than 10 years before a vaccine was available, and went through a physical therapy regime due to partial paralysis in his left leg.
14. Pope Francis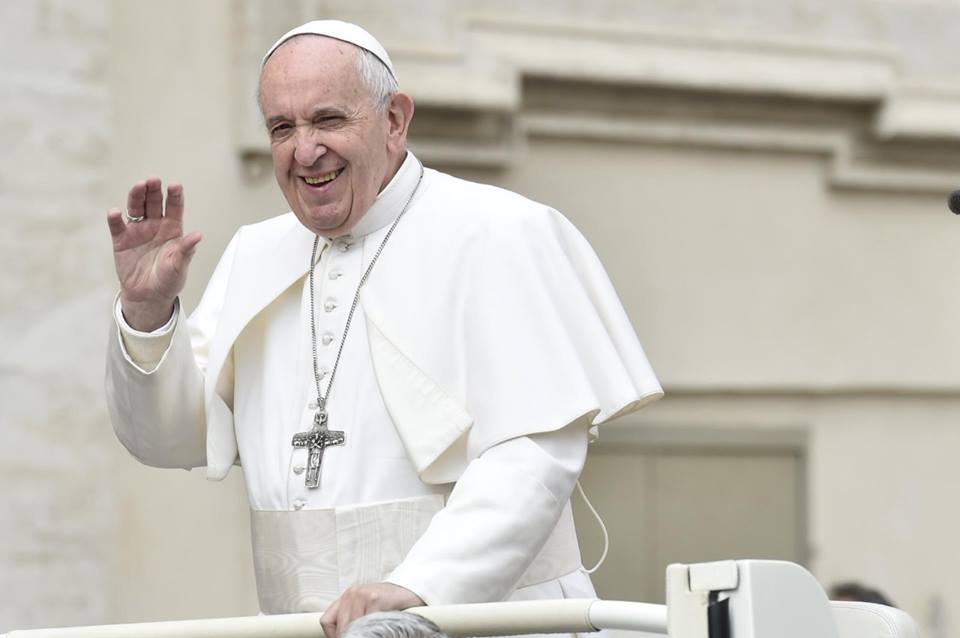 Pope Francis has spoken about living with chronic pain from sciatica, a type of back pain caused by problems with the sciatic nerve. It was reported in 2017 that he was receiving massages and injections twice a week to manage the pain.
When asked about his health during a press conference in 2013, Pope Francis said, "The worst thing that happened – excuse me – was an attack of sciatica – really! – that I had the first month, because I was sitting in an armchair to do interviews and it hurt. Sciatica is very painful, very painful! I don't wish it on anyone!"
15. Christine Blasey Ford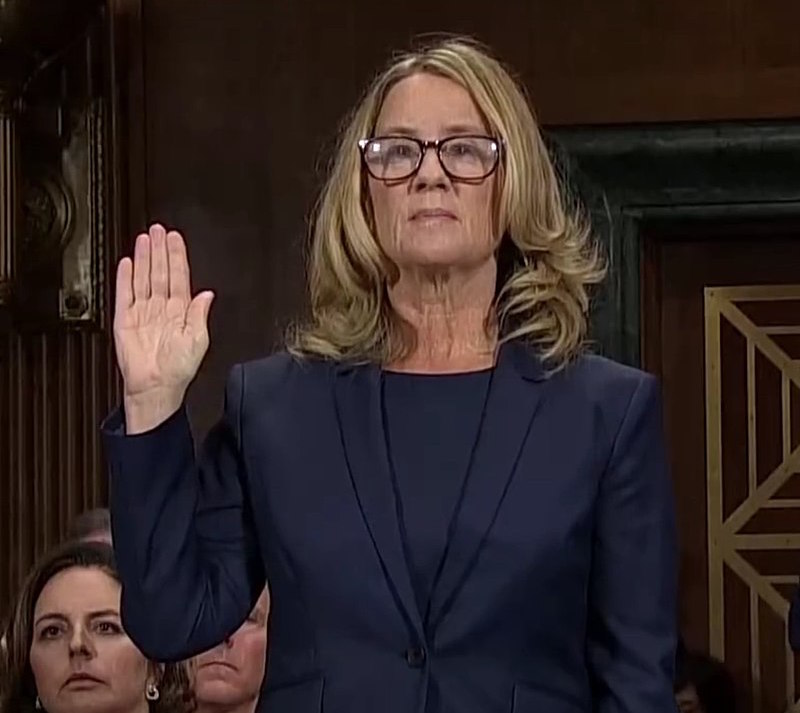 In Sept. 2018, Christine Blasey Ford testified in front of the Senate Judiciary Committee regarding her allegation that Judge Brett Kavanaugh sexually assaulted her 35 years earlier when she was 15 and Kavanaugh 17. During the hearing, Ford described the long-lasting effects the assault has had on her life from poor grades in college, conflict in her marriage, anxiety, PTSD and claustrophobia. Ford told the committee she spoke about the events in private therapy and couples counseling in 2012.
After disclosing the alleged assault in therapy, Ford said she did her best to try and move on. "After that May 2012 therapy session, I did my best to suppress memories of the assault because recounting the details caused me to relive the experience, and caused panic attacks and anxiety," she said. Ford added that she decided to speak publicly because she felt it was her "civic duty."
16. David Hockney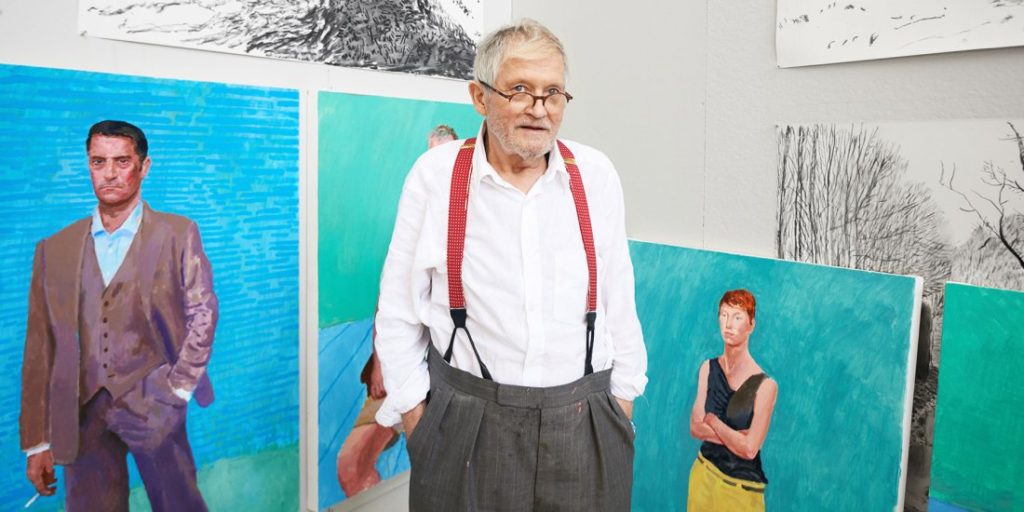 Artist David Hockney has hearing loss that was inherited from his father, though he has said it helps him paint better. "If you lose one sense, you gain other senses, and I feel I could see space clearer," he explained. "I put it down to the hearing loss."
In 2012, he also experienced a stroke that initially affected his speech. However, he said he wasn't worried once he realized the stroke hadn't affected his ability to paint. "I wasn't speaking that much then but I thought, so long as I can draw and paint I'm OK, I'm all right," he said. "I don't have to talk much anyway. I just thought if I can't speak I can speak in another way – draw, just draw."
17. Lady Gaga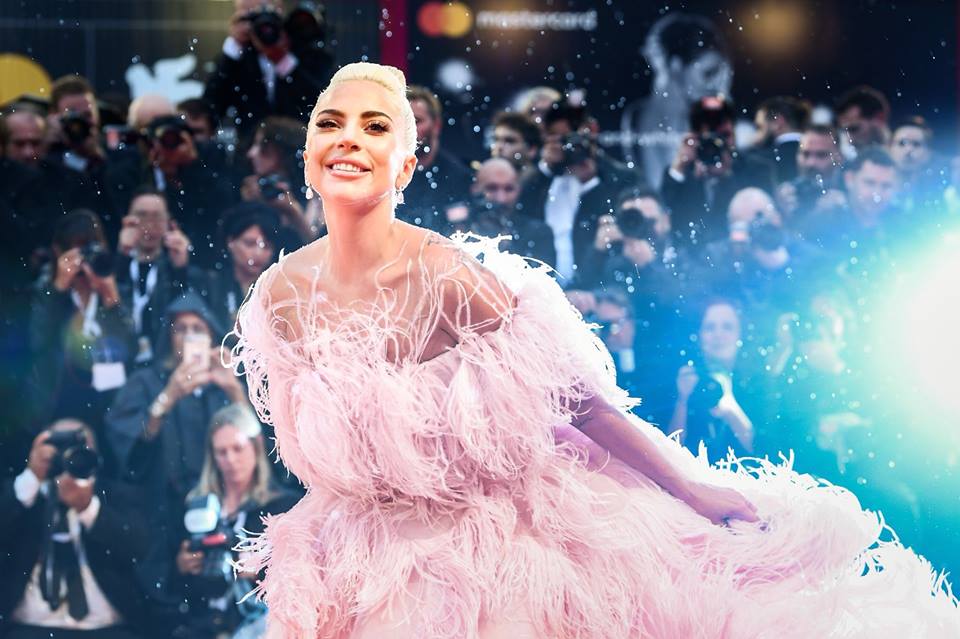 Lady Gaga has spoken up for years about her own health issues, both physical and mental. She's talked about testing "borderline positive" for lupus, having chronic pain from breaking her hip, anxiety, and in Sept. 2017 revealed she has fibromyalgia. She also released a Netflix documentary called "Gaga: Five Foot Two," which included scenes of her doctor appointment and a fibromyalgia flare. Gaga told Vogue in an interview:
I get so irritated with people who don't believe fibromyalgia is real. For me, and I think for many others, it's really a cyclone of anxiety, depression, PTSD, trauma, and panic disorder, all of which sends the nervous system into overdrive, and then you have nerve pain as a result. People need to be more compassionate. Chronic pain is no joke. And it's every day waking up not knowing how you're going to feel.
The actress and singer has also been open about living with post-traumatic stress disorder (PTSD) after being raped by a music producer when she was 19. Gaga has since been a vocal advocate for others who live with mental illness, chronic illness or have survived sexual assault.
18. Caster Semenya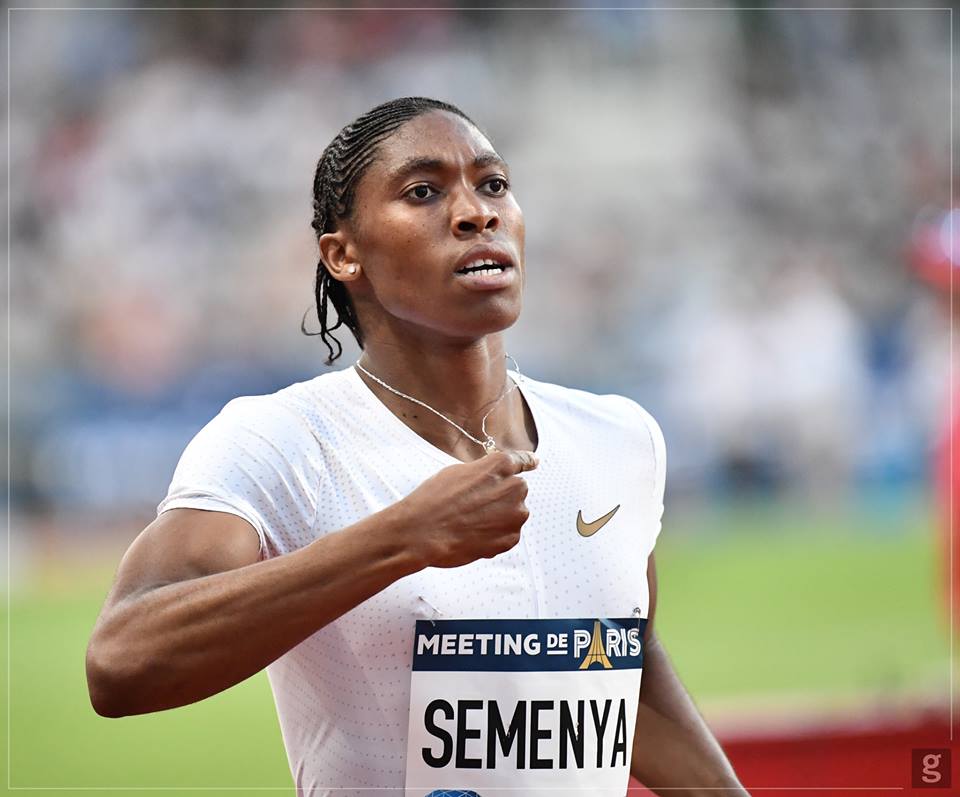 South African runner and Olympic gold medalist Caster Semenya has hyperandrogenism, a condition characterized by excessive levels of androgens (male sex hormones such as testosterone) in the female body. Her condition has sparked controversy in the running world as some claim it gives Semenya an unfair advantage when competing against other women.
However, Semenya told the BBC that the critics have only helped her grow. "They're building your strength," she said. "They're making you a better person. People should learn how to unite. Sport is all about uniting people and not discriminating."
19. Tiger Woods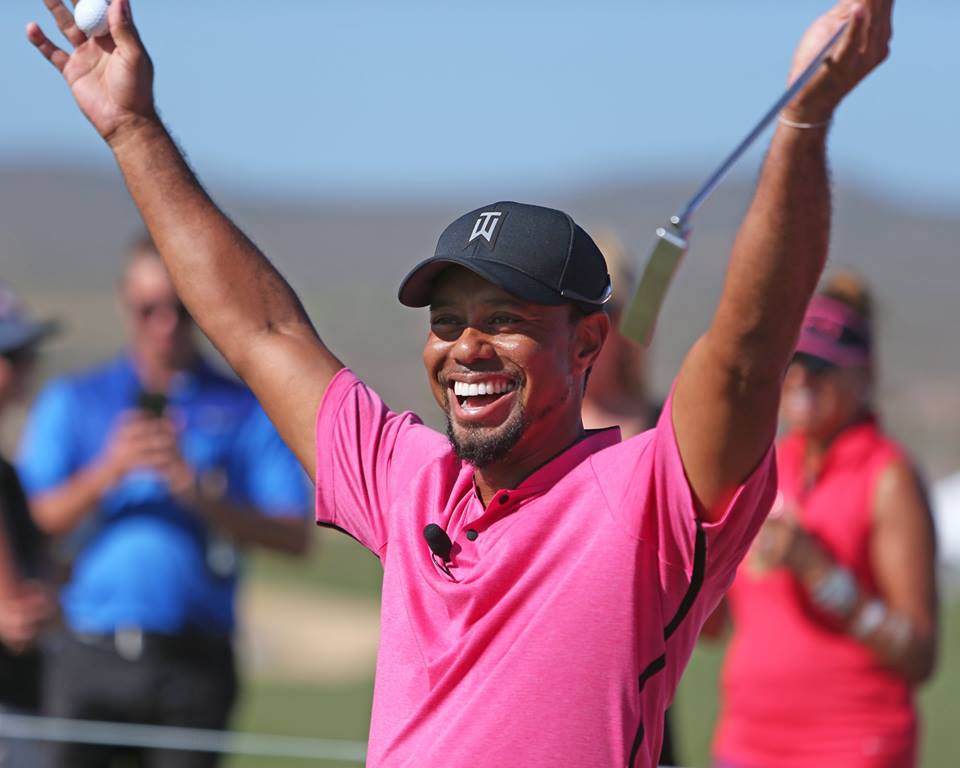 Golf legend Tiger Woods has a history of back pain and has shared how he's experienced cervical pain, possible bulging discs, chronic lower back spasms, pinched nerves and sciatic pain in his legs.
After having several surgeries to treat his pain, Woods revealed in 2017 that he no longer has pain – just stiffness. He has since recovered, claiming victory at the 2019 Master's Tournament.
Image via Creative Commons/Mike Cucinotta and El Grillo Amarillo
Originally published: April 19, 2019