How Putting Up Walls to Protect Myself Hurt Me in My Journey With CRPS
---
I am a fighter. I have always been a fighter, going from one battle to the next. I see the world from a skewed viewpoint, and don't know how to see it any differently. I have felt alone in my battles since I was 10, and told myself the only way to survive my mom's death was to take care of myself and protect myself, because no one else would. I take on the world, one day at time, by looking for every hidden angle, trap and attack and strategizing how I get through in one piece. I can't remember how to live and not think this way.
Losing a parent at a young age, followed by years of psychological abuse from other adults in my life, all hammered me into a soldier, looking for the next grenade to go off. I felt the need to always be prepared for the next attack, so I could weather it better and not get bogged down. From there I found myself thrown into a new land, away from all I knew, and debilitated by a new kind of pain practically overnight.
When I became afflicted with complex regional pain syndrome, and finally diagnosed four years later, it did nothing to help the way I saw the world or perceived my place in it. Whereas before, when I heard attacks in words and phrases, I now felt attacks every day, every hour. My own body attacked itself from the inside out. I had to re-strategize my day around preventing attacks of pain cascading over me each time I picked up something too heavy, pulled on clothes and felt like my flesh was sizzling, sat in one place for too long only to have my legs not work and more.
People who had first passed my original levels of scrutiny suddenly reverted to "enemy" in my mind each time they laughed at my pain, accused me of complaining too much or told me I was "weak" for not handling the pain better. Friends became enemies. Whereas before I looked only for lies, I now saw an assault in every off-hand comment, and was merciless when it came to forgiving the honest mistakes others made. I felt alone. My mind told me to defend myself, that building walls and seeing all movement as an assault team moving in would protect me from further harm.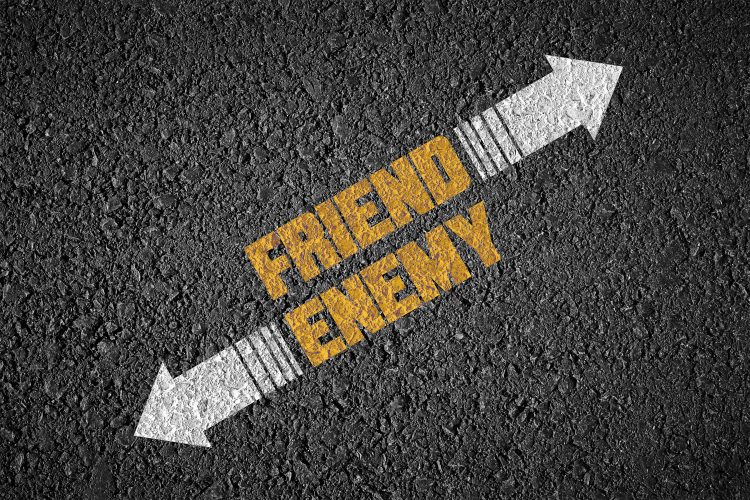 It didn't. All it did was hammer me into an iron fortress waiting for people to mess up, rather than looking for the good, the grace and the possibilities.
When I accepted my condition and plunged headfirst into the chronic pain community, charts, phrases and articles written by fellow warriors did nothing to boost my confidence or let down my walls. Instead, it made them stronger, and warped my mind even further to see assaults in the most innocent of places.
On the outside, I was surrounded by, "You're just imagining the pain" and "Try harder." Within the inner circle of strangers who understood my pain, my fears and my struggles, I found temporary solace. I felt validated when I saw posters with "Phrases to Avoid Around Those With Chronic Pain" or graphics depicting a hurting person being haunted by the unkind and ignorant words of people around them. What should have provided comfort instead became an illumination on what I had always believed – that people were out to get me.
Benign infographics became banners of truth for me. My soldier mind took each graphic and plastered them on my fortress walls as proof. Each graphic morphed into a list of dangers to be aware of, wait for and be used as an axe to the head against anyone who made the mistake of saying something wrong. "Stand up for yourself." "No one understands you or your pain, and they never will." "People will shut you out." "People will abandon you because your pain will be too much for them." "Defend yourself."
Defend yourself. 
Seeing life as a world that seeks to destroy me has become such an ingrained part of my life that I no longer recognize myself doing it. I have been conditioned by the people around me, the stigma around chronic pain and by my own actions to see everything as an affront. My conditioning has been so thorough that I can go from relaxed to roaring in no time at all. Defending myself happens even when there is no attack, and feels as necessary as breathing.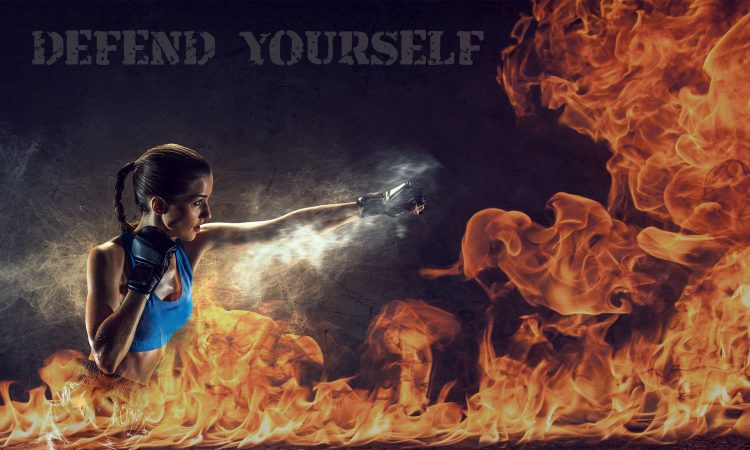 I never realized how severely my default view on the world and the people around me affected my daily life until a friend pointed it out to me. "Not everything is an attack" smashed through my iron walls and forced me to see just how much the pain warped my perspective.
When living with chronic pain, the pain itself is indeed an attack. My chronic pain is a war I must face, strategize around and push through every day.
What are not parts of a long war or hidden minefields for me, however, are the off-hand things people say, how they react to my pain or how they react to how I changed; it's time I begin to recognize that truth.
Insensitive comments will happen. Spiteful comments, with true intent of being mean, may very well happen. I need to learn how to see the difference. I need to change how I view the world and the people in it. Walls don't protect you – all they do is isolate you.
By lying in wait, looking for attacks, I inadvertently create minefields for the people in my life to tiptoe through in order to be perceived as "safe" and "trustworthy." I wait for them to mess up and feel validated when they do. Ah-ha! The chronic pain graphics told me you'd say that, or make this huge mistake, and now I know I was right to look out for it!
The truth is, I have not been fair. People aren't striding towards me, purposefully aiming for every possible bomb. I'm waiting for them to take one wrong step, then pushing them onto the rest, instead of reaching out a hand to guide them through.
I do have to have the mindset of a soldier in order to cope with daily nerve pain. What I don't need to have is the mindset of an interrogator, expecting everyone to be a liar or an attacker. Chronic pain is isolating enough without me slamming doors. I need to change how I choose when to defend myself, and the manner in which its done.
I don't need to defend myself every second of every day. Neither do you.
We want to hear your story. Become a Mighty contributor here.