To Anyone Joking the Coronavirus Is Just 'Thinning Out the Herd'
---
Editor's Note
This story has been published with permission from the author's son.
Listen to me right now.
People living with chronic illnesses and who are considered medically fragile can read. We can see your social media posts that say:
"You're fine! It's just a cold!"
Or:
"Don't worry! This only affects the old people and people with compromised immune systems!"
Or:
"This is a hoax!"
Or, the most recent one I saw:
"The coronavirus is doing a great job thinning the herd."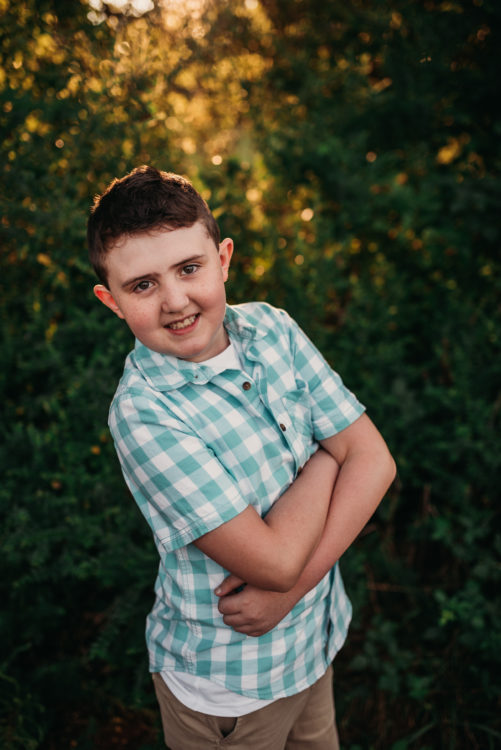 This is my son. 
He's 10 years old.
He's an honor student.
He's kind.
He's smart.
He's empathetic. 
He's the most amazing little boy I'm blessed to call my own.
He's also severely immunocompromised from years of chemo-strength medications and other drugs for treatment of his rare autoimmune disease.
I want you to know when you make posts like the ones I've mentioned above, I read that as you don't actually understand how this is affecting a community like ours.  
I read that as you're selfish, because luckily, apparently, you personally don't know someone vulnerable.
I read that as this just isn't important to you because it doesn't directly and immediately affect you or someone you love.
And how lucky you are that you can afford to be so callous,
But this human? He's part of my herd. He's half of my heart. He's invaluable and irreplaceable. 
So when you make jokes about "thinning out the herd" it says to me that this boy — this sweet, amazing little boy — and others like him are disposable in your eyes. A price to pay for your economic security and freedom.
You can boast that it's just "the flu." You can say people are just being scared or paranoid. You can make jokes this pandemic will be used to "thin out" the population, but your message is lost on us.
I'll tell you one thing that's more contagious than this virus or the flu — hate and cruelty. 
But you know what else is contagious?
Empathy. 
Kindness.
Compassion for others.
All that means being aware of others, and more importantly, your impact on them.
I get there's a lot of panic and for many of you, you see it as irrational. 
Tonight, my son spiked a fever. He told me his throat hurts and he feels like he's sleepy. 
I'm sure it's just a bug that his immune system can't quite fight off.
I pray it's not COVID-19.
But the panic and fear is real.
It's so real to me that I'm crying right now writing this.
I'm asking you, please take this seriously. It may be a slight inconvenience to miss sports games or a vacation, and I get that's frustrating.
I wish that was the only thing I was worried about. 
I am asking you this: please be kind.
Please think before you judge others for being fearful.
Please wash your hands.
Please stay home when you can.
Please listen to science and experts — not just the media and your friends on social media.
And please be grateful that what may be a few weeks of inconvenience to you can help save lives like my son's.
Concerned about coronavirus? Stay safe using the tips from these articles:
Images provided by contributor
Originally published: March 25, 2020