New Glove Translates American Sign Language into Speech Through App
---
What's new: UCLA bioengineers developed a glove-like device that translates American Sign Language into speech in real-time through a smartphone app. A study that the researchers published in Nature found that the glove has a 98.63% accuracy rate in recognizing signs in less than one second. The bioengineers analyzed 660 acquired sign language hand gesture recognition patterns in order to improve the accuracy of this device.
Our hope is that this opens up an easy way for people who use sign language to communicate directly with non-signers without needing someone else to translate for them. — Jun Chen, UCLA Newsroom
This device is not ready for the market yet, but UCLA has filed a patent for the technology. It is not clear how much this sign-to-speech glove and app would cost users.
Bioengineers @BioEngUCLA from @UCLA have designed a glove-like device that can translate American Sign Language into English speech in real time though a smartphone app. The research is published in @NatureElectron. https://t.co/PdNwKhdZma

— UCLA Samueli Engineering (@UCLAengineering) June 29, 2020
The Frontlines: Deaf and hard of hearing people often face barriers when communicating with hearing people. While hearing aids and cochlear implants can bridge a communication gap for many, these devices do not work for the entire community.
This is not the first high-tech glove that has been developed. An engineer in Kenya won the hardware trailblazer award from the American Society of Mechanical Engineers for his invention Sign-IO, which is not yet on the market.
More than 90% of Deaf children in the United States are born to hearing parents.
Roughly 466 million people have a moderate to profound hearing loss, according to the World Health Organization. This is around 5% of the world's population.
Get more on disability: Sign up for our weekly disability newsletter.
A Mighty Voice: The Mighty's community leader and contributor Amanda Reavey shared her experience dealing with inaccessibility as someone who is hard of hearing. "With the majority of the population also using mini-computers (ahem, I mean 'cell phones'), rather than landlines, that's a huge portion of the populace not able to use a primary mode of communication." You can submit your first person story, too.
From Our Community:
I recently got diagnosed as deaf. atm I'm feeling v isolated as all my friends & family are hearing. what advice would you give to adjusting to this?
Add your voice: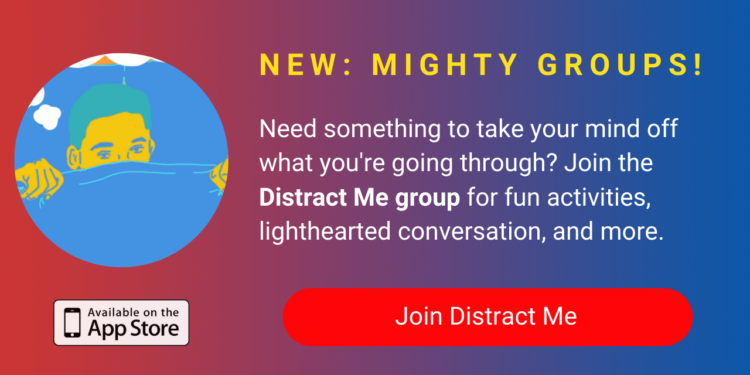 Other things to know: Deaf and hard of hearing people who are lip readers are facing more accessibility barriers during COVID-19. To read more on the topic and the impact COVID-19 has on Deaf and hard of hearing people, check out these Mighty articles:
How to take action: If you are not Deaf or hard of hearing there are many things you can do now to support Deaf and hard of hearing people. One action you can take is to make an accessible mask so your mouth is visible, which you can find instructions for here.