New Film 'Selahy' Tells the Story of a Deaf Girl in War-Torn Yemen
---
Narrative Film Selected for Competition Shorts of the Bentonville Film Festival
An independent hard-of-hearing Yemeni-American director and cinematographer, Alaa Zabara recognizes the power of media to "change the hearts and minds of an audience, highlight the stories that need to be told, and to amplify the voices of the voiceless."
Her newest film, "Selahy 'My Weapon,'" is an official selection of the Bentonville Film Festival in Bentonville, Arkansas where it will screen during the first week of August. It will compete within the festival's Competition Shorts program.
In 2015, Zabara and her family were evacuated from the crisis in Yemen, an event that has shaped her life and her storytelling goals as a filmmaker. To Zabara, it is important that audiences relate to her not as a filmmaker but as a human, "filling the distance that comes between each of us."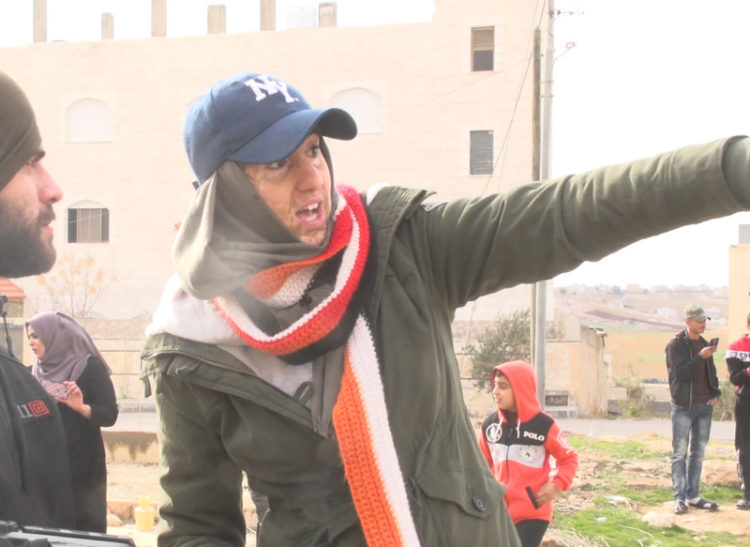 "Selahy" does just this. A 14-minute narrative film that takes place in war-torn Yemen, "Selahy" follows a young Deaf girl, Saleemah (Malak Nassar, a Deaf actress), who has one major love in this world: her camera, which her brother Aqeel (Mohammad Nizar) gave her. Aqeel works as a news reporter and is unable to take her out to film because he is preoccupied covering the war. Frustrated, Saleemah wanders out of the house during an impending air strike. While filming some children playing, she loses her hearing aid.
"Being hard of hearing, I felt that it is important for me to show the perspective of all the innocent children who are suffering from the war. When I came out of the war, I was mad. There were no stories to tell about Yemen and the war zones, especially people with disabilities," Zabara said. "This film is a universal story that can relate to any country who has experienced the ravages of war, through the perspective and lens of a girl who is hard of hearing."
"I would turn off my hearing aids to not hear the bombs," she recalled. "How would that be for people who actually lived in the war zone? Those types of stories are not being told in the media."
Currently, Zabara is participating in the RespectAbility Entertainment Lab for entertainment professionals with disabilities. As part of a cohort of 30 filmmakers, Zabara is exploring ways she can continue to tell disability-inclusive stories of meaning.
This short film was created in 2020 as a student project while Zabara studied at George Mason University. All of the content was filmed in Jordan before the start of the COVID-19 pandemic. The actors speak in both Arabic and Arabic Sign Language. Like many projects in 2020, the team edited the film during the pandemic, switching to virtual editing sessions. English subtitles are available for audience members who need them.
Per Bentonville Film Festival programmers, 8 percent of the films' directors identify as having a disability, as well as 4 percent of the writers and 4 percent of the leads. These statistics include Zabara as both a disabled director and writer as well as Nassar, who is a Deaf actress.
Originally published: August 5, 2021