17 Photos That Show the Surprising Physical Side of Depression
---
When you're struggling with depression, it's not just your mind that feels depressed, your body can feel it too.
Surprising physical symptoms like fatigue and pain can plague people struggling with depression — not to mention the physical side effects that can crop up when you are taking medication to manage your depression.
We wanted to see what the physical side of depression really "looks" like, so we asked people in our community to share photos of their experiences. Some of the photos below might be difficult to look at. If you have a history of skin-picking, hair-pulling or self-harm, we encourage you to check in with yourself as you read and click out if you find anything to be triggering to you.
Here are the photos our community shared with us:
1. "Physical pain… everywhere." — Michelle A.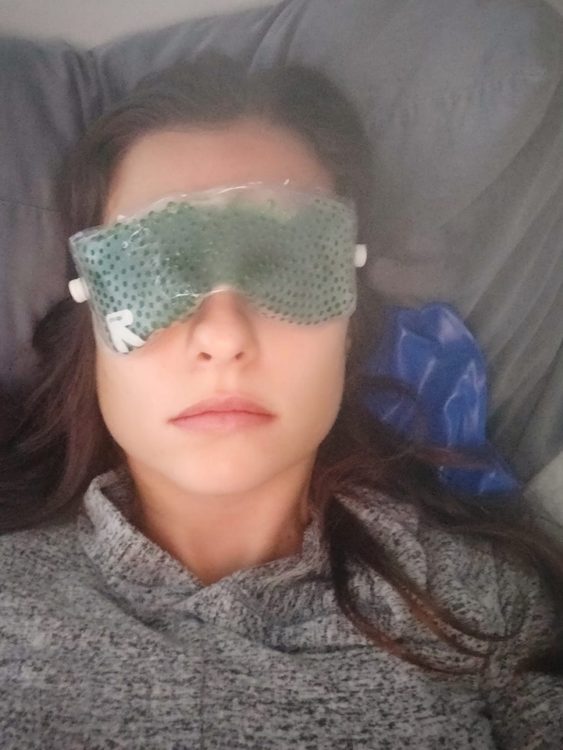 2. "I can't remember the last time I had nice nails. If I'm really anxious or depressed and not keeping my hands busy, I bite or pick my nails. Sometimes I barely realize I'm doing it. It's embarrassing and I've tried a million remedies, but it's too tiring to keep up with that." — Gloria V.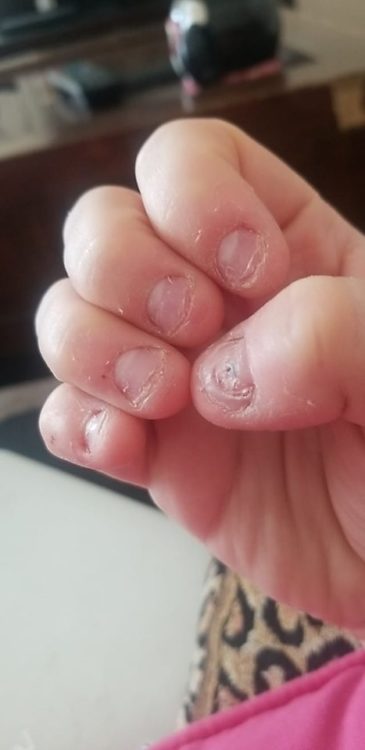 3. "I don't keep up with housework. I ignore dishes and laundry, [my] clothes are all over the floor, garbage gets left everywhere. This is currently my laundry basket and dresser. Including my empty shoe rack. The shoes are in piles everywhere. There is a lot more that's not included. Such as laundry I just washed still sitting in bags. A tipped over garbage bag I have not picked up and litter all over the bathroom floor I haven't swept." — Carrie G.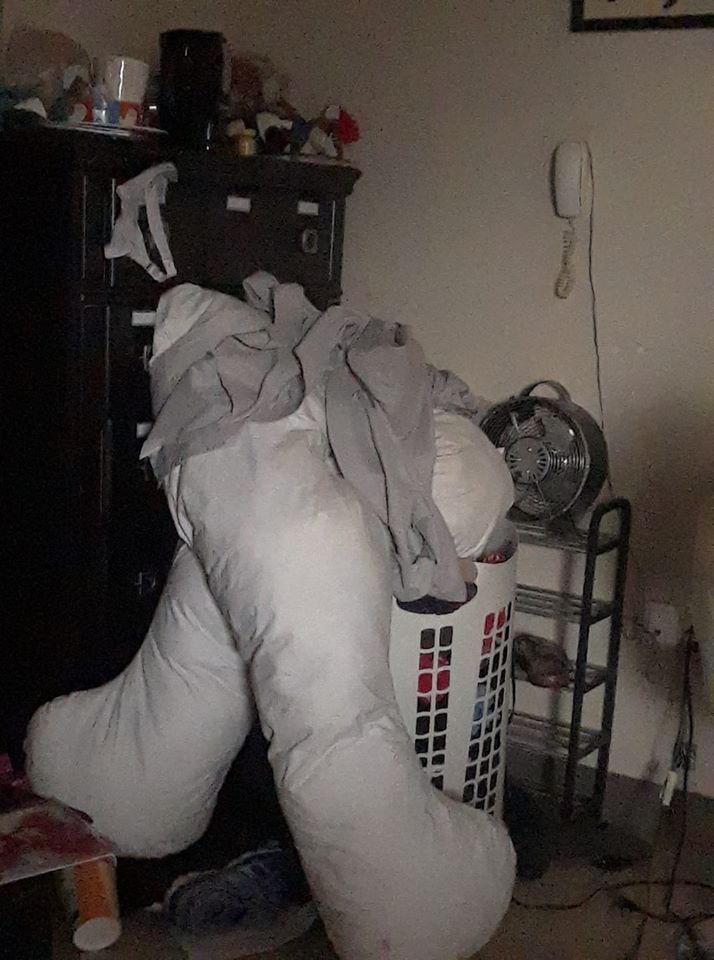 4. "This is my hair after an episode of my depression. The left side only had gotten taken out of the bun it was in, and the right side took me around an hour to brush out and it was only half my head…" — Brianna C.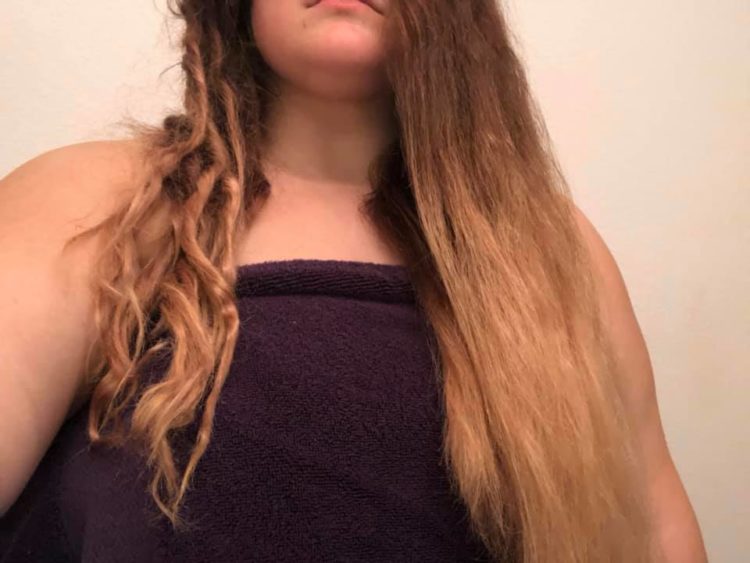 5. "I get this weird rash on the fingers of my right hand only when I'm especially stressed or depressed. I get weirdly self-conscious about it too. I think it's really gross because sometimes it weeps clear fluid and I feel like everyone notices it, even though they probably don't. It's inconvenient and really annoying to have your hand itchy, inflamed and oozing." — Kassidy P.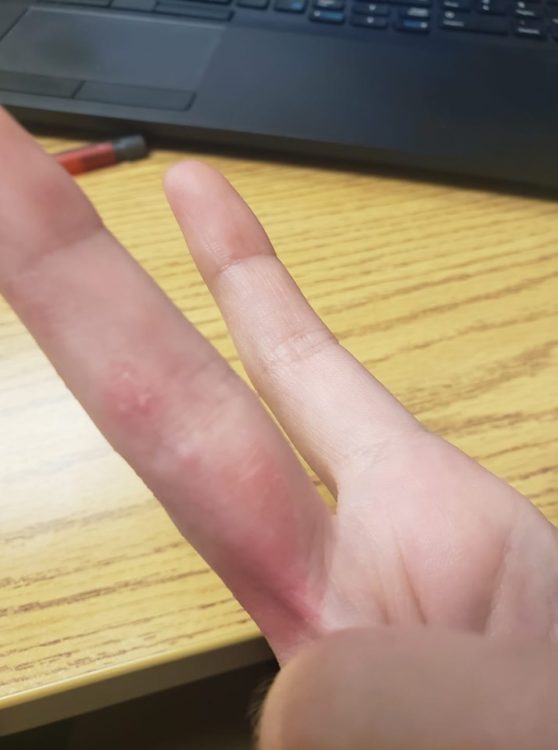 6.  "Big-time crying spells out of (what seems like) nowhere." — Patrick M.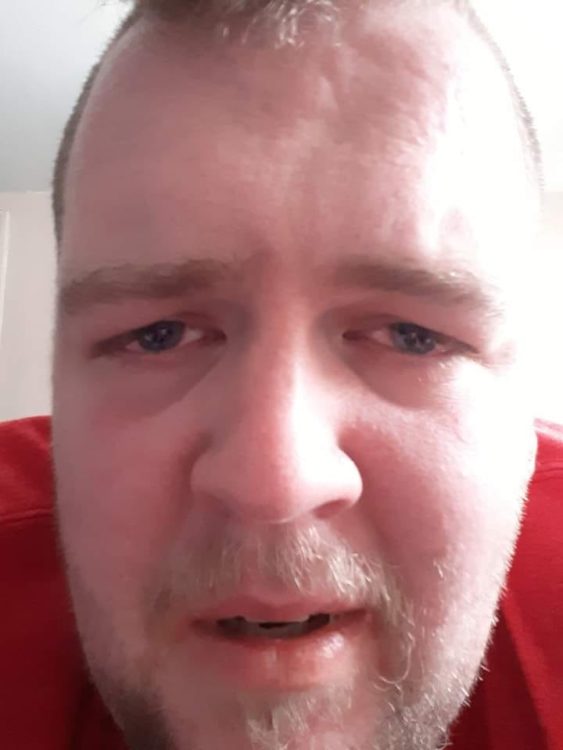 7. "Was in a coma because of seizures and they couldn't figure out the cause. They finally said it's the depression and mental health problems." — Ana D.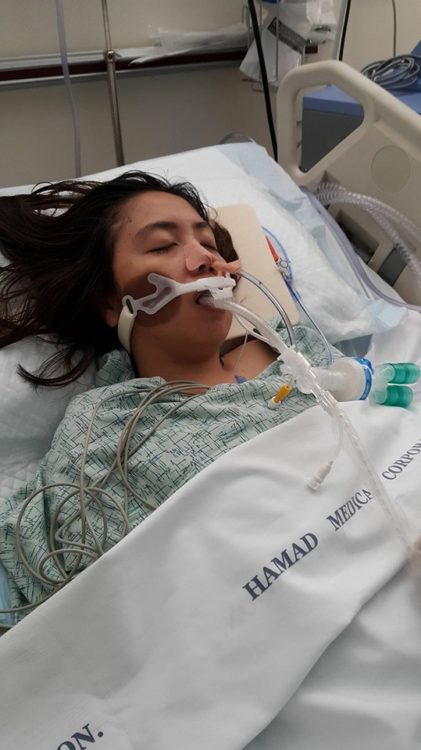 8. "This photo shows:
• Being unable to move from bed

• Feeling completely numb emotionally

• Sensory overload

• No appetite

• Body feeling heavy/weighed down

• Lack of hygiene

• Complete social isolation

• Suicidal thoughts."
— Chloe L.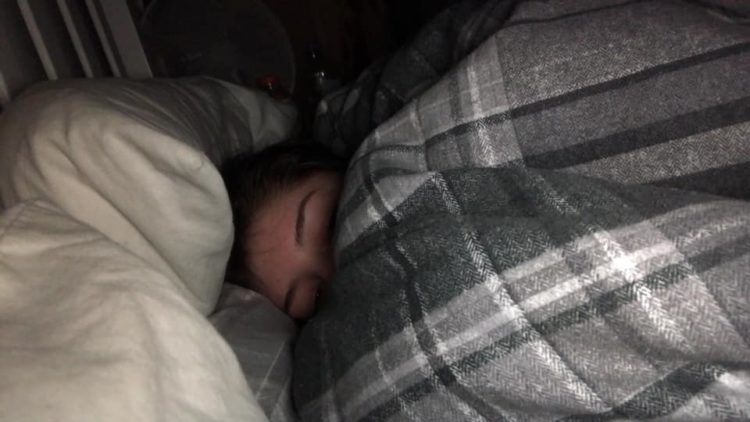 9. "Not having the energy to make healthy, nutritious foods leads to making food that is convenient, but painful for the intestines." — Sheena T.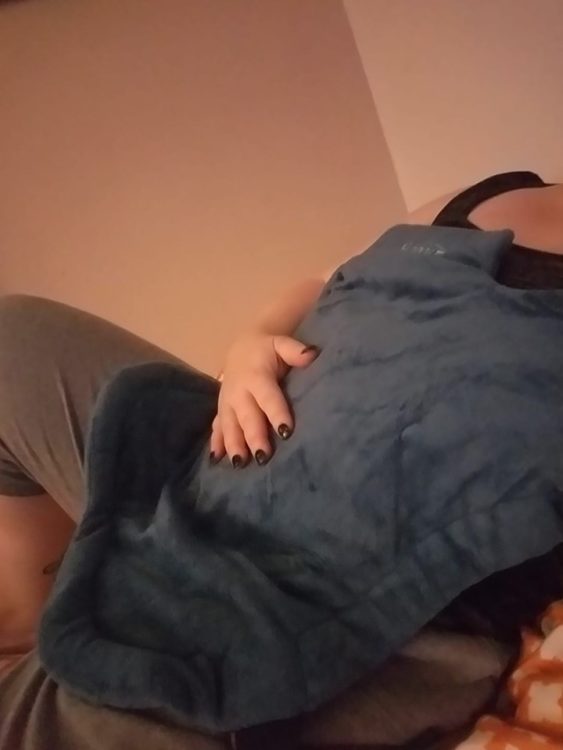 10. "The [medication] that saved me from my postpartum depression caused my autoimmune disorder to explode. Back to square one with finding a medication that works just as well without some horrific side effect." — Jessa D.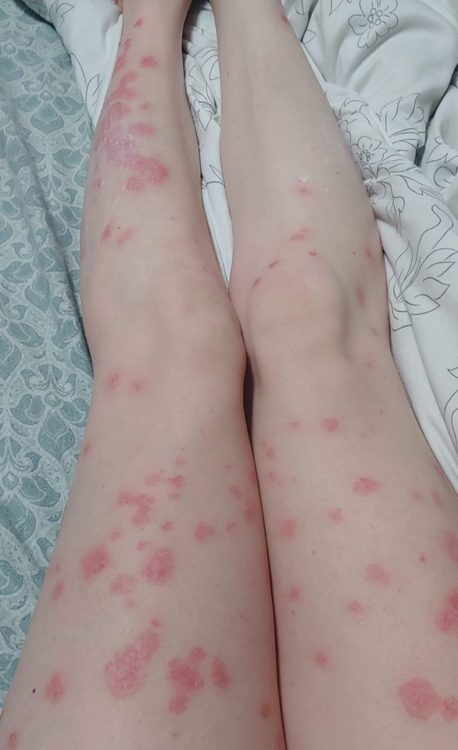 11. "I set a timer and took this picture in my basement. I was working from home at the time, but depression robbed me of any motivation to do anything productive that day. So I sat on the floor, becoming angry with myself for not wanting to get anything accomplished." — Davey S.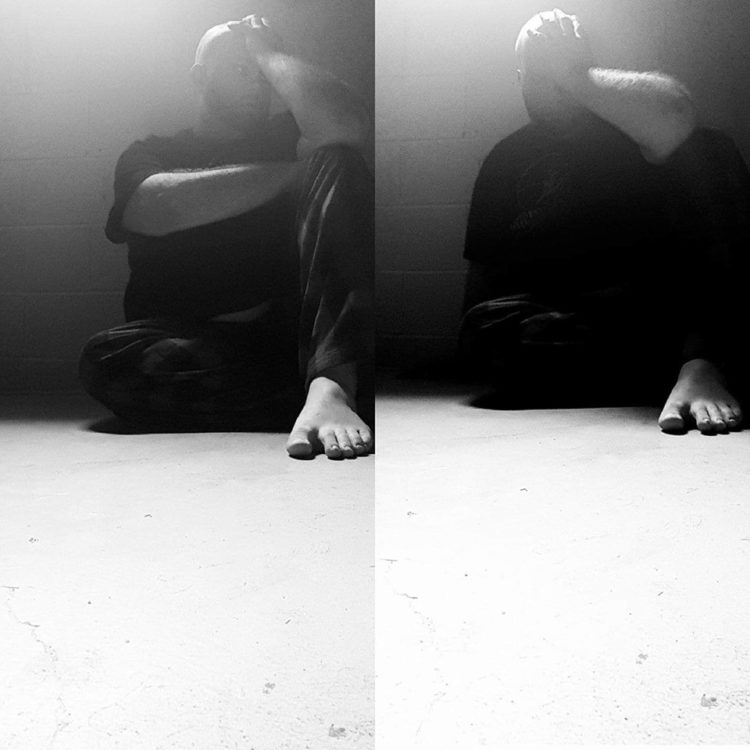 12. "My brother took this photo of me and his dog Oliver — I'm tired all the time, I'm overstimulated, [struggle with] bouts of self-harm (nearly) daily. So while feeling particularly low after a panic attack/alexithymia, I rested with Oliver to try to bring some composure back to myself. I wish it was acceptable to lay face down on the ground any time you needed. Gravity helps me a lot, dogs help me more." — Jodie P.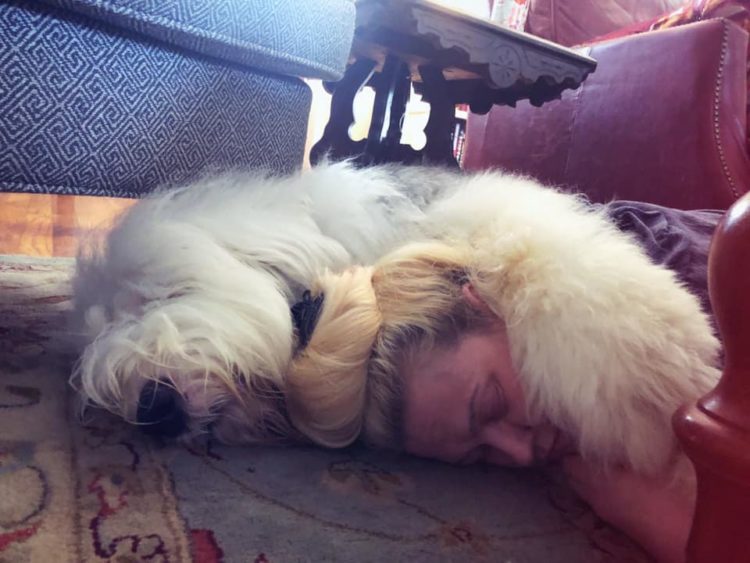 13. "Been fighting and batting this illness for 33 years… I can't sleep.. " — Fazidah G.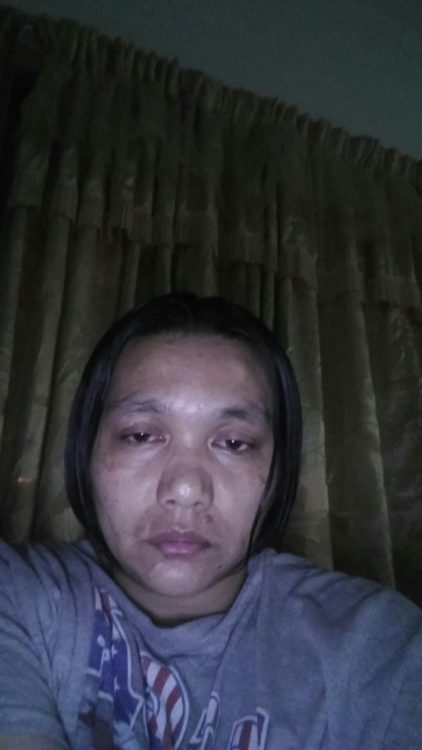 14. "This is a dark depression episode. It's not getting out of bed for days and not taking care of yourself. I remember when this picture was taken, I hadn't showered for a week. I cried in the shower ripping through all those knots in my hair, but feeling like I deserved it at the same time. Depression sucks." — Jamie W.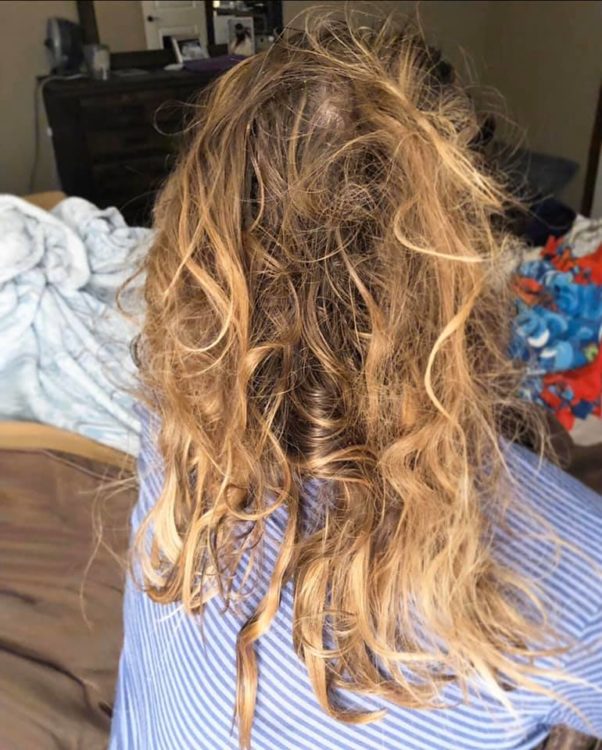 15. "Skin picking as a side effect of anxiety, depression and self-harm." — Hannah M.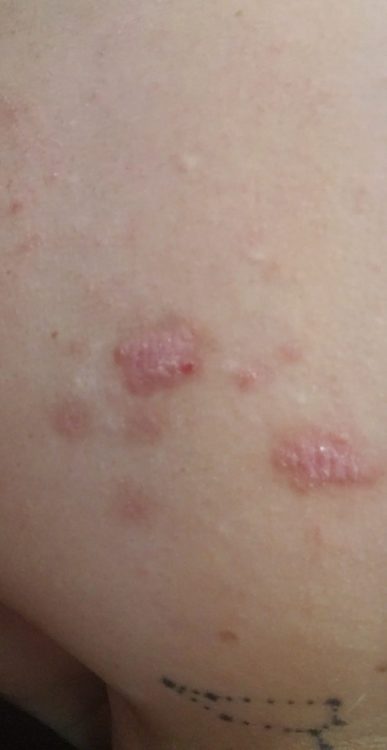 16. "I pull my eyelashes when anxious and depressed. It's a distraction thing that is physically manifested." — Tahany E.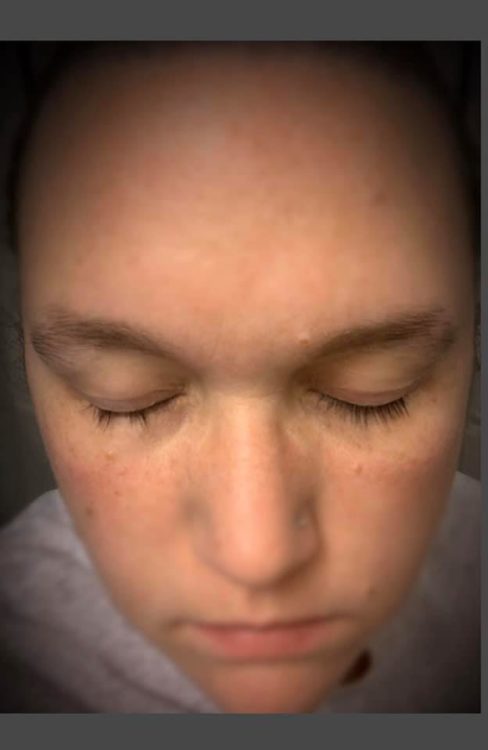 17.  "I walked into a pine tree full of snow! Absent-minded, in a fog. I believe I have to laugh at myself and my consistent mishaps!" — Michelle B.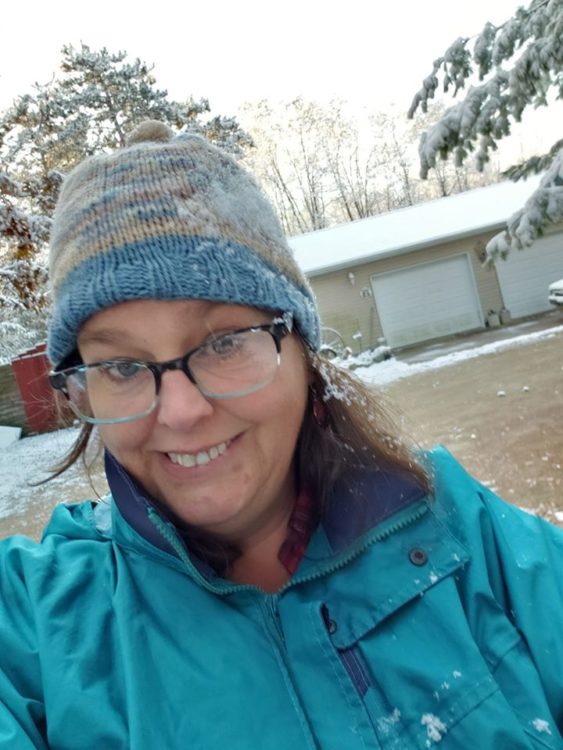 If you struggle with physical symptoms due to your depression, you're not alone. To give and get support from people who really "get it," we encourage you to post a Thought or Question on The Mighty with the hashtag #CheckInWithMe. Whatever you're facing today, you don't have to go it alone.
For more on depression from our Mighty community, check out the following stories:
Originally published: December 8, 2019